PERU – The Illinois Valley Pistol Shrimp continued to play solid all-around baseball at Schweickert Stadium on Monday night and came away with a doubleheader sweep over the Lafayette Aviators.
The Pistol Shrimp (12-7) – winners of four straight games and 10 of their past 13 – captured the opener, 6-0, behind the combined one-hit pitching of Noah Schultz and Tyler Conklin, then exploded for four runs in each of the first two innings of Game 2 in a 9-2 triumph.
"We're far along into the season now that you know which teams have solid pitching, and I feel we have a really nice staff," said Pistol Shrimp manager John Jakiemiec, whose team leads the league with a 3.57 ERA. "I've talked to a number of other coaches in the league, and we all agree that pitching is deeper and there are more power arms across the league.
"Tonight, all of the guys that took the mound were solid, we hit the ball pretty well and made all the plays in the field. That's a good combination to have."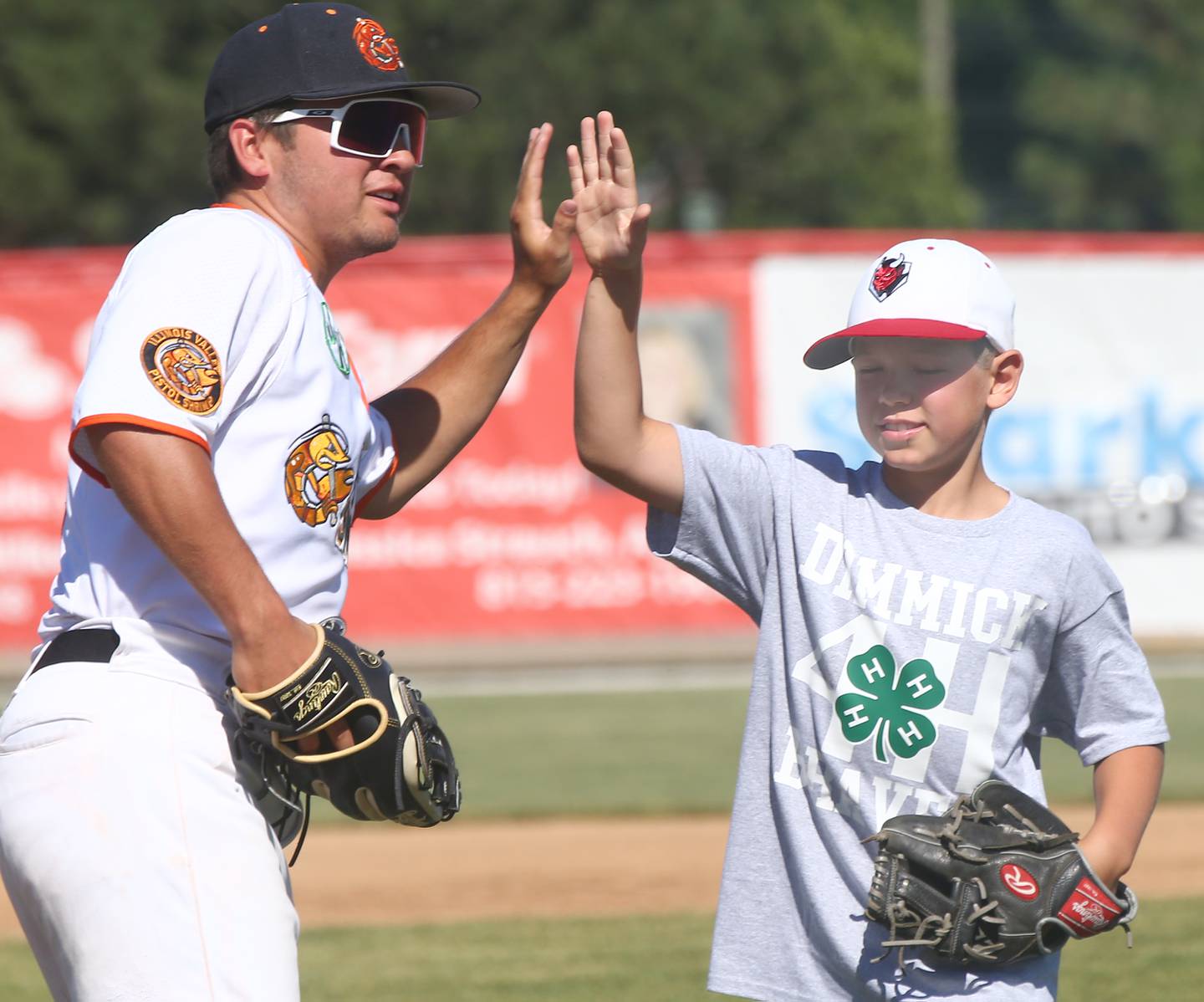 Game 1
Schultz, a projected Top 50 prospect in the upcoming MLB draft, retired all nine batters he faced in his three innings of work.
The tall, lanky left-hander recorded seven strikeouts and has struck out 25 in 10 1/3 innings this season.
Conklin, a Kaneland High School graduate who recently finished his freshman season at Eastern Illinois and pitched for the Pistol Shrimp at the end of last season, came on to pitch the final four frames, earning the win after allowing one hit with three strikeouts.
"Obviously, getting more innings, but I also really need to keeping working on my changeup," Conklin said of his goals this summer. "I really didn't throw it that much this past season, but I know it's a pitch I need to build confidence in. It's funny because I really didn't use my changeup at all because my fastball and slider were really working for me, and I was hitting my spots.
"I was really feeling it tonight, and the adrenaline was flowing for me. I felt like I was able to get ahead for the most part and then make hitters chase pitches out of the zone."
At the plate, the Pistol Shrimp grabbed the lead for good on Tucker Bougie's solo homer in the second, then added three runs in the fifth, one on a Chance Resetich RBI infield single and two more on Justin Rios' two-run base hit.
They added two in the sixth, one on Kevin Parker's RBI ground out that scored Evan Evola, who had doubled.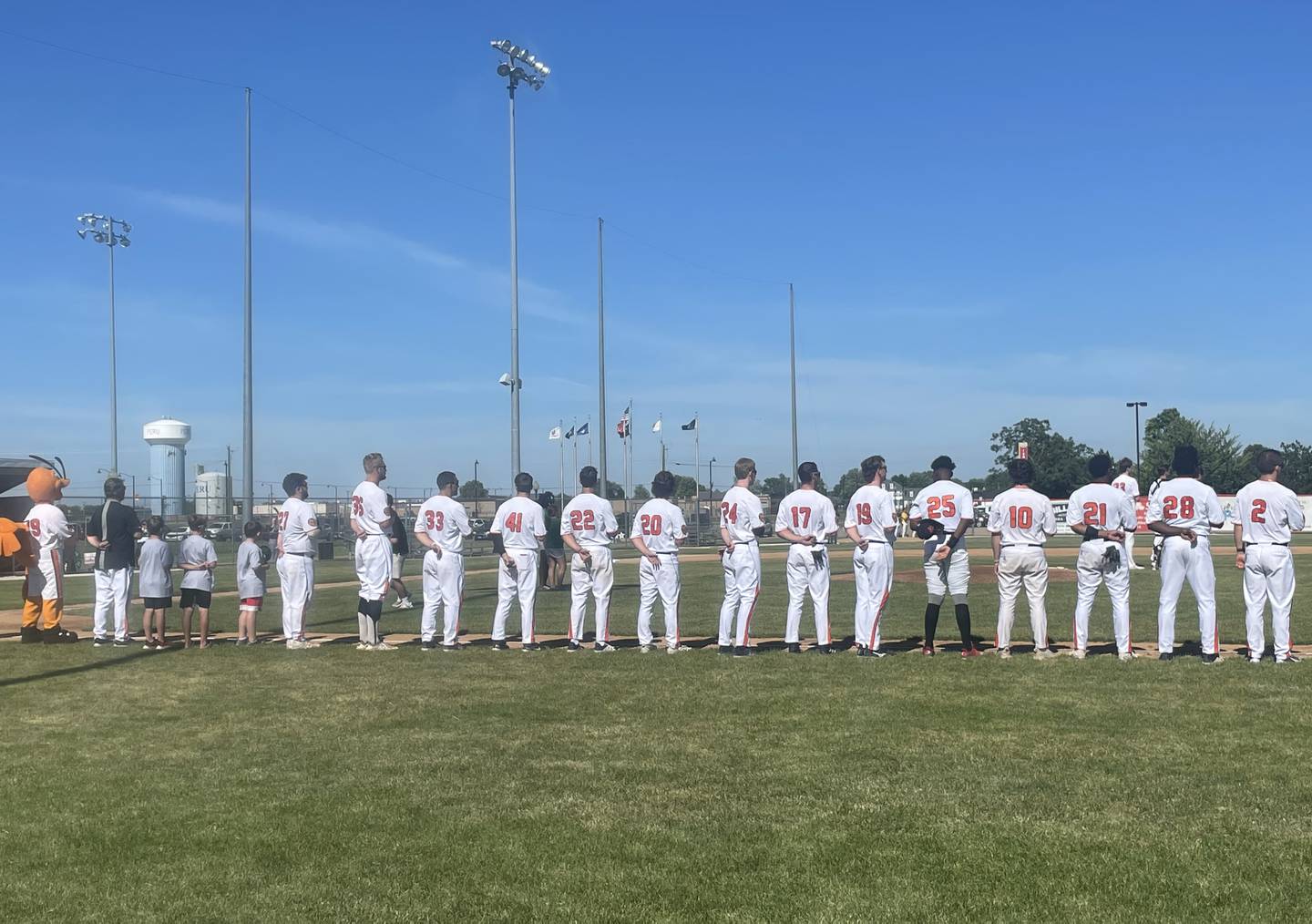 Game 2
After Layafette (9-10) scored twice in the first, Resetich started a four-run bottom half with a single to extend his hitting streak to seven games.
Jack Johnston followed with an RBI double, and later, Bougie added a sacrifice fly to make it 4-2.
In the second, run-scoring hits from Zach Lane, Luke Adams and Ivan Witt helped push the advantage to 8-2.
Witt's solo homer in the fifth closed out the night's scoring.
Johnston, who will be a sophomore at the University of California, finished the two games going 4 for 5 with three runs scored.
"I played behind a fifth-year senior this past season and only got about 20 at-bats, so this has been an excellent opportunity for me to get at-bats and reps in the field," Johnston said. "I really hadn't been seeing the ball that great lately, but today I made an adjustment of slowing myself down and didn't try to do too much. I've been trying to hit the ball too hard instead of just relaxing and hitting it where it is.
"Our pitching has been so good so far this season. I think our team is feeling like our opponents are going to have to play a solid, complete game to beat us right now."
On the hill, starter and winner Zach Losey (4 IP, 3 H, 0 ER, 3 BB, 3 K), Kevin Davis (2 IP, 4 K) and Rios (1 IP, 2 K), held the Aviators in check.
The Pistol Shrimp now will begin a five-game road trip starting at 6:35 p.m. Wednesday when they travel to play the Alton River Dragons. The next home game will be at 7:05 Monday against the Danville Dans.