Utica's sitting mayor said Utica is a great place to live — low taxes, green space, good schools — and has gotten better under his watch. David Stewart wants another four years to buoy the village's quality of life.
His opponent thinks the village's fortunes could be improved, citing infrastructure problems that could be funded with more tourist dollars. Tracy Mix wants Utica voters to let him boost tourist revenues and attract more businesses.
The contest will be settled Tuesday after a campaign in which allegations have been raised obliquely. Anonymous fliers have circulated Stewart and incumbent trustees say are false; Stewart and two trustees withstood ballot challenges brought by residents who never appeared at any hearings; a voter registration movement at the Grand Bear vacation homes has produced dozens of first-time voters.
At its core, however, the 2021 mayoral contest is being painted as a choice between building on recent quality-of-life enhancements and taking a different approach to developing a tourist infrastructure.
David Stewart: Stewart, an account manager for Coca-Cola, said he has tangible accomplishments since taking office four years ago. The village acquired vacant Waltham South School to be a municipal complex and rec center; green space was added; the municipal tax rate is second-lowest in La Salle County; and the village now maintains its portion of the Illinois and Michigan Canal, which Stewart wants to refill.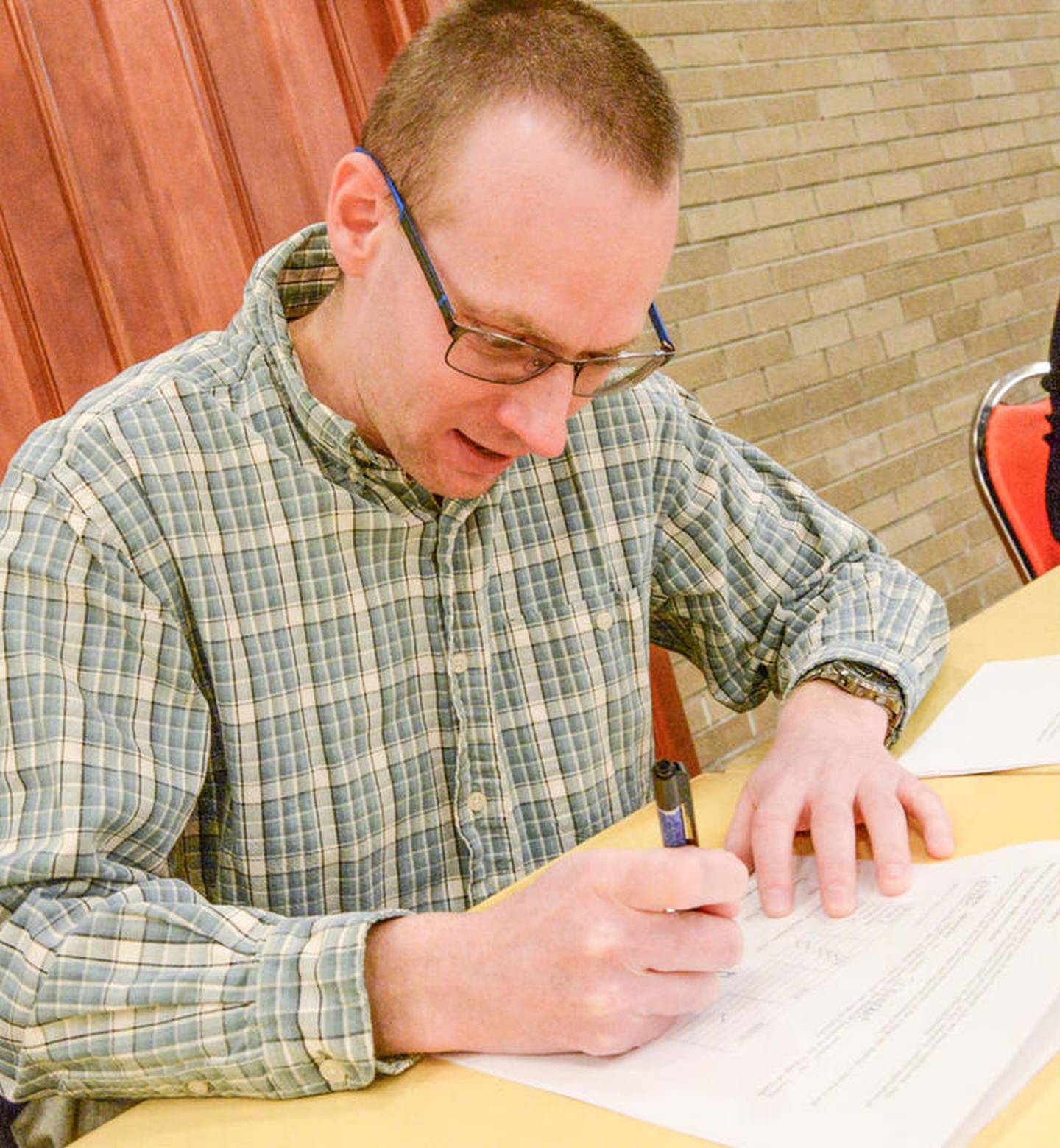 "As far as the future goes," Stewart said, "we want to focus on continuing to make the Village of North Utica a wonderful place to live and raise a family, support local businesses, visit the parks and enjoy everything our community has to offer."
Stewart said a road project halted by COVID-19 will resume soon. The new Route 178 bridge, which includes a walking-cycling path, will be lighted. He wants more community offerings for families including a winter skating rink.
Tracy Mix Mix is a veteran (retired sergeant first class), former police officer and businessman who runs Mix's Trading Post and Jamie's Outpost with his wife. Mix also is employed as a supervisor for the Illinois Department of Transportation, working in the Will County area. (See sidebar)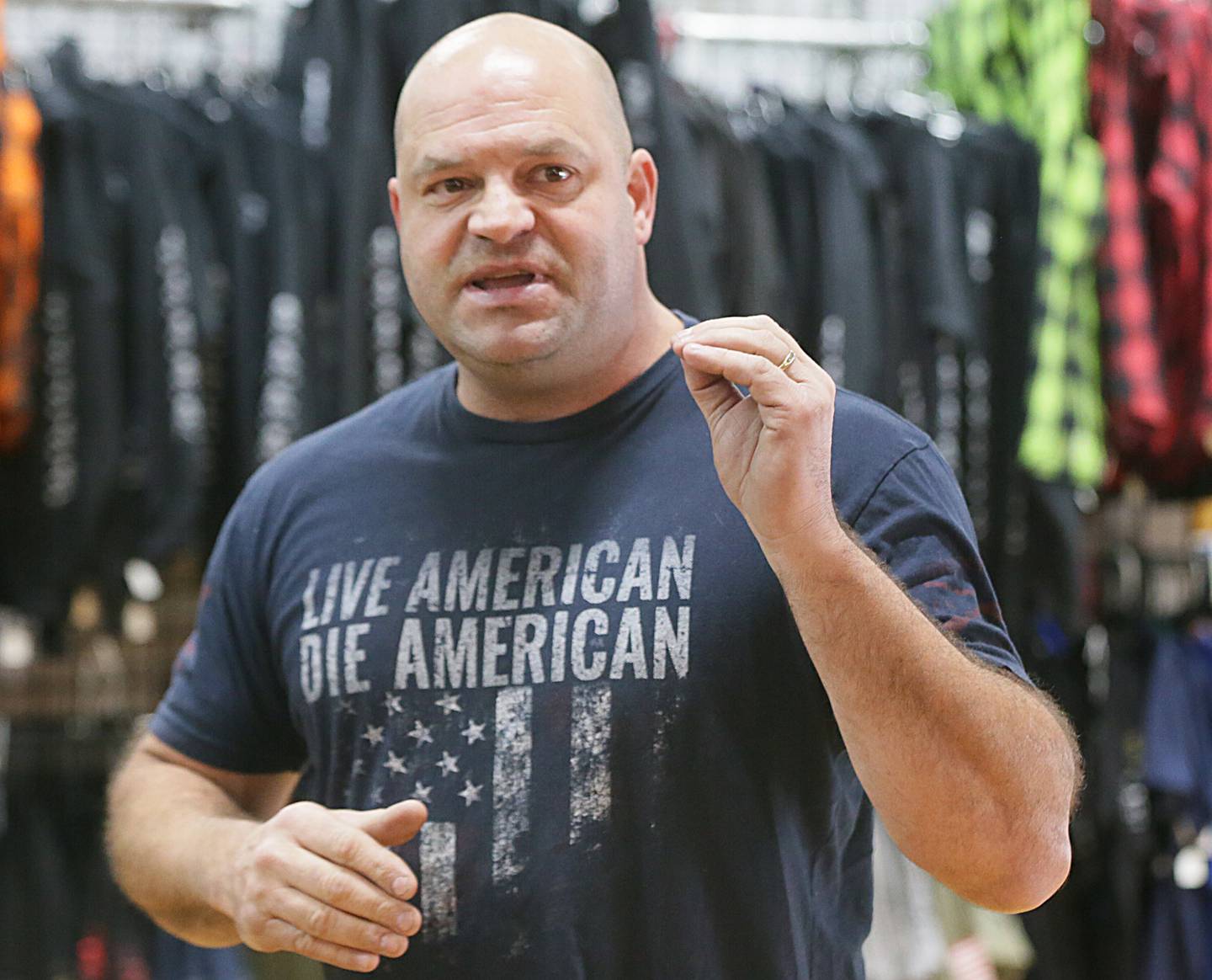 Though he has no electoral experience, Mix said he would bring both law enforcement experience and business acumen to the mayor's office to address what he believes are glaring needs. He said there are too many empty lots and vacant buildings and pledges to attract new businesses while finding ways to boost tourist revenue.
"It's a simple choice," Mix said. "This town has needed a leader, a great leader, for a long time. They (incumbents) don't have the same vision and it's been the same status quo for 30 years."
If elected, Mix also pledges to address street repairs and to get homes in the subdivisions off of septic systems and onto village sewers.
State investigators: Utica mayor candidate falsely filed for military leave
Utica mayoral candidate Tracy Mix was fired from his job at the Illinois Department of Transportation, but later reinstated, for requesting military leave authorities said he didn't really need.
Shaw Media obtained a report from the Office of Executive Inspector General, released under the Freedom of Information Act. The agency concluded, "Mr. Mix did submit (in 2013) a document seeking military leave for a time period when he was not scheduled for military duty and also failed to cooperate with the OEIG during the course of this investigation."
In 2015, Mix was suspended for 30 days and then was fired, effective July 10 of that year. But a record dated a year later indicated Mix filed a grievance and had his firing reversed; he was handed a two-day suspension.
Mix released a statement saying he had been "wrongfully terminated" after a "disgruntled IDOT employee made a false accusation" against him. He also said the allegation led to a separate investigation by the U.S. Army, which "concluded that the accusations were in fact false and the case was closed with no action taken against me."
However, Mix declined to furnish a copy of the Army report exonerating him. Veterans are permitted (but not required) to record their discharge papers with their counties of residence; but the La Salle County Recorder's Office said there were no discharge papers on file for Mix.