Coming off an exciting walk-off, extra-inning victory in Tuesday's semifinals of the Class 3A Lemont Sectionals, the Ottawa softball team prepares to take on the hosts and defending 3A champions at 4:30 p.m. Friday at the Lemont High School Sports Complex.
The Pirates topped Marian Catholic 2-1 as sophomore Maura Condon blasted a solo homer to end it, while senior pitcher McKenzie Oslanzi had the game-tying homer in the sixth, while tossing a two-hitter with 19 strikeouts.
"The two kids that you could see getting more comfortable with each at-bat were the two that eventually hit the home runs," Ottawa coach Adam Lewis said, his club 26-5 on the season. "On Friday, we'll need to compete in every pitch and hopefully make adjustments earlier in at-bats and earlier in the game."
"We are going to have to be able to keep our composure through every pitch and at-bat throughout the entire game."

—  Adam Lewis, Ottawa softball coach
With Lewis in attendance in Wednesday's other semifinal, Lemont (30-1) defeated Joliet Catholic Academy 7-0, as Maya Hollendoner (two-run homer) and Avaree Taylor (2 doubles, RBI) each went 4 for 4, and ace pitcher Sage Mardjetko fired a no-hitter with 18 strikeouts and one walk.
"They looked every bit of the defending 3A champs they are," Lewis said. "They have some kids that are solid putting the ball in play, they are athletic on the bases and in the field. But the X-factor, and everyone knows it, is they have (Mardjetko) in the circle. She's as good as advertised.
"They have a great pitcher and every knows who she is, but so do we. (Oslanzi's) pretty good in her own right. I'm guessing it will probably be a low-scoring game, but you never know. I feel like the pitcher that competes with every pitch the best will be the one that gives her team a very good chance of winning this game."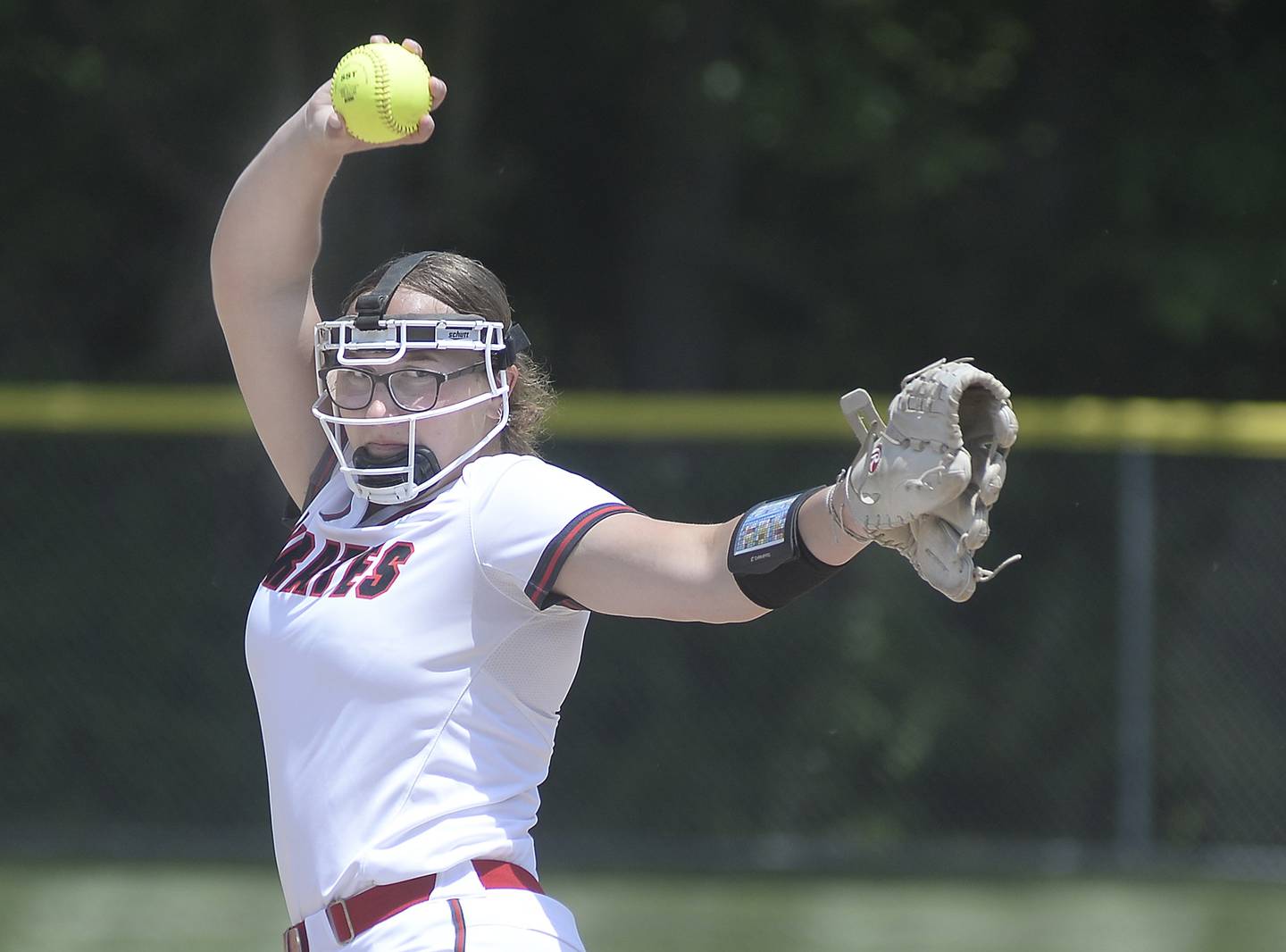 For the season, Oslanzi, an Eastern Illinois recruit, is 18-4 in 22 starts and has pitched 148 2/3 innings, allowing 94 hits, while walking 19 and striking out 256.
"Ottawa is another real good team," Lemont coach Chris Traina said, her squads going 92-12 the past three seasons. "Their pitcher is very good, and they have some pretty good hitters. Games don't get easier as you get deeper into the postseason, so we have to come ready to play Friday."
According to MaxPreps, Mardjetko, a senior and South Carolina commit, is 19-0 with 16 complete games, 15 shutouts, 10 no-hitters and two perfect games. In 111 innings, she has given up just 14 hits, 15 walks, three runs (none earned) and struck out 268.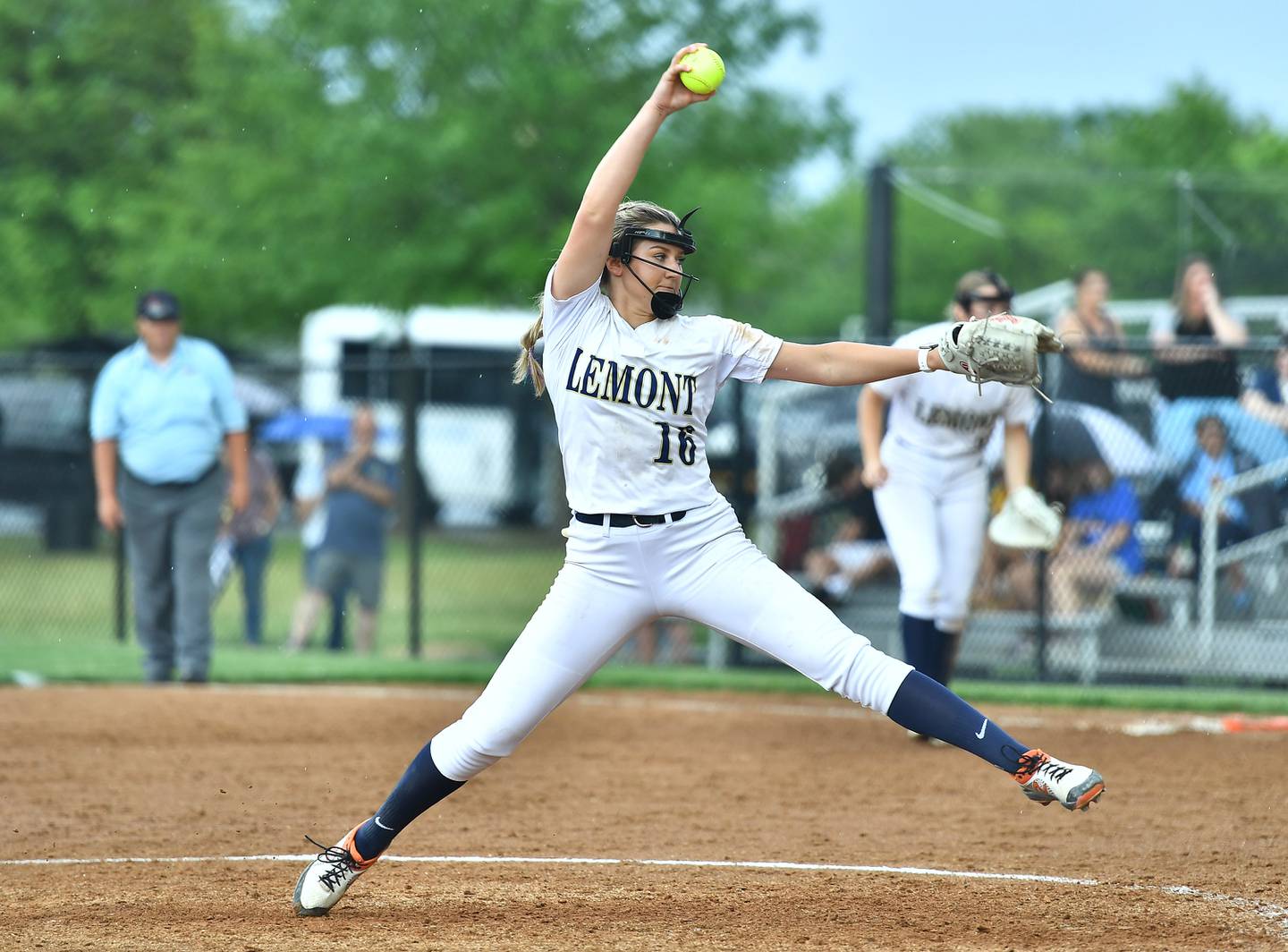 "We are going to have to be able to keep our composure through every pitch and at-bat throughout the entire game," Lewis said. "What we do on the first pitch or in our first at-bat shouldn't dictate what we do the in the next at-bat. If our first time up doesn't work out, don't give in, adjust, and put together a better at-bat in the next one."
Oslanzi also leads the Pirates at the plate as she's hitting .602 with 13 doubles, seven homers and 23 RBIs. Ottawa will also be looking for production from Ryleigh Stehl (.354, 32 runs, nine doubles, three homers, 16 RBIs), Hailey Larsen (.384, five triples, 22 RBIs), Kendall Lowery (.376, four homers, team-leading 34 RBIs) and Condon (.347, five homers, 32 RBIs).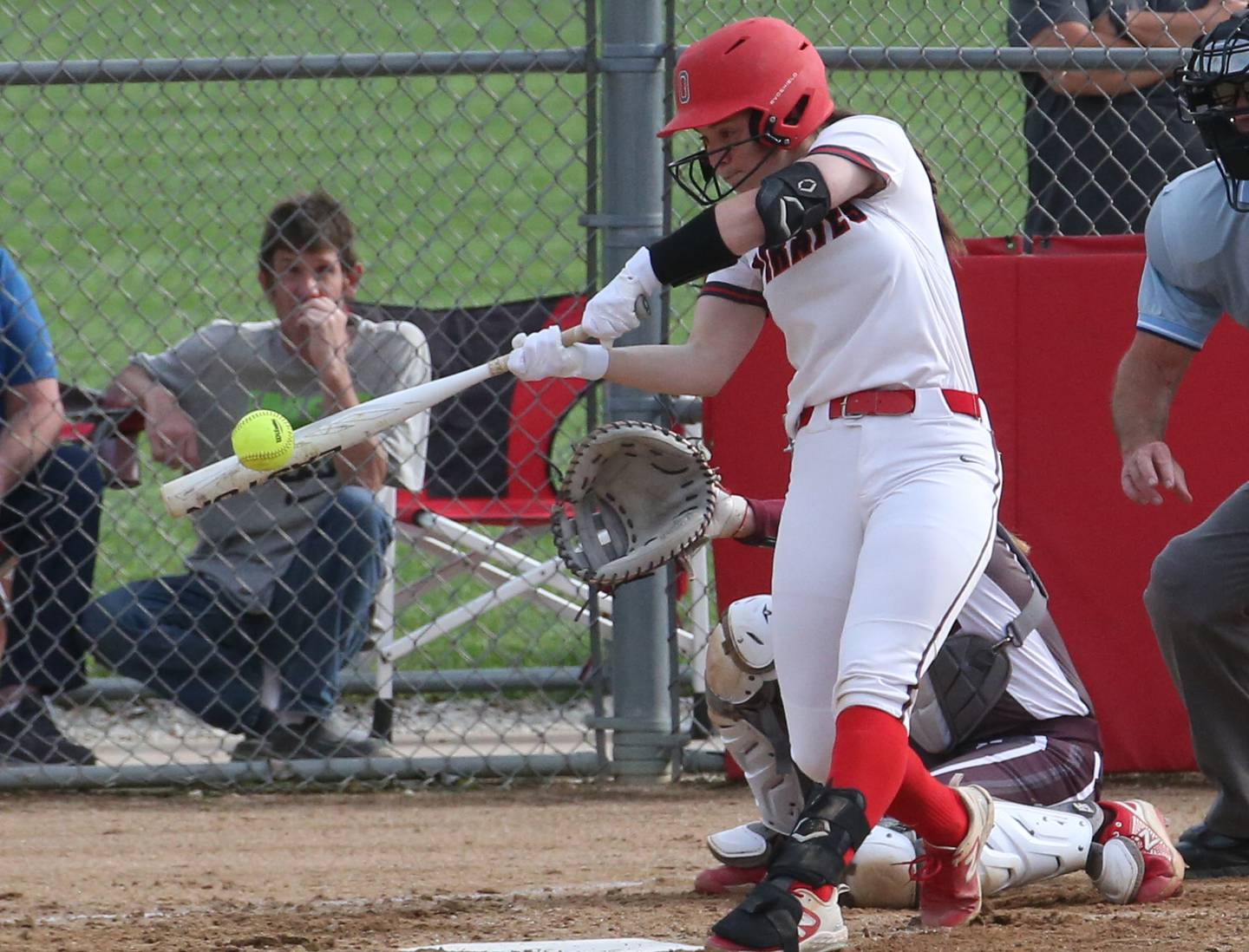 "Our girls have to know what pitches and locations they hit best and prepare to jump on that pitch when you get it. Another key for us will be laying off the high pitch, and if we can do that, the hope is that they'll get that pitch they are looking for."
For Lemont at the plate, Frankie Rita leads the way this season hitting at a .608 clip with 21 RBIs, followed by Lauren Grames (.581, two homers), Taylor (.531, 23 RBIs), Olivia Parent (.500), Raegan Duncan (.491, two homers, 31 RBIs) and Natalie Pacyga (.394, 25 RBIs).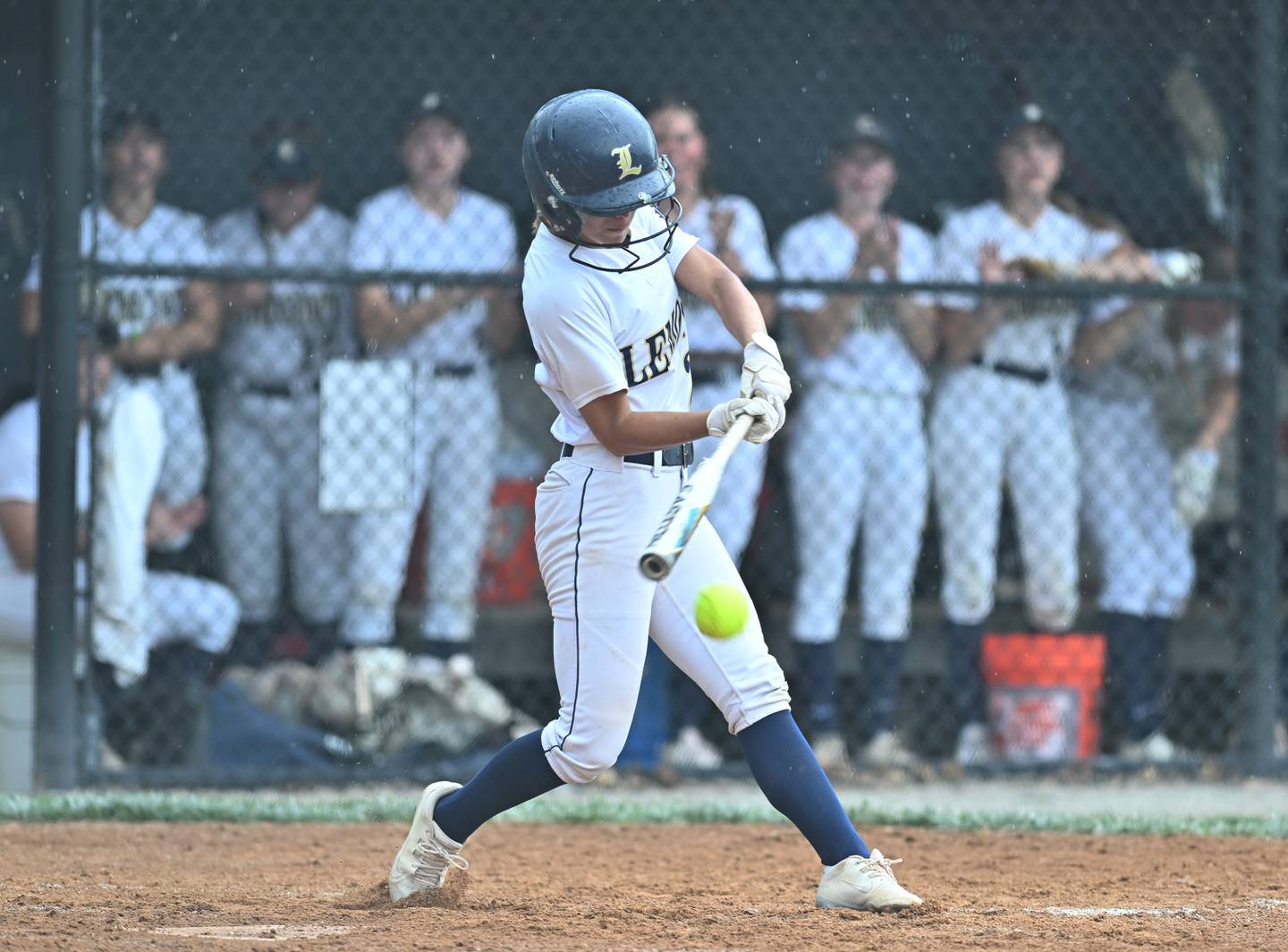 Ottawa has reached the sectional final game in two previous years, falling to Lemont in 2021 and Kankakee McNamara in 2019. Lemont finished state runner-up in '21, topping Ottawa 2-0 in that season's sectional final.
"The bottom line is we are going to have to pitch well and play solid defense, which I feel is our strengths," Lewis said. "If we can do those two things and take advantage of the breaks we get, I feel like we'll be in pretty good shape."