Secure Storage has opened a new storage facility in Minooka and celebrated its opening April 20 with a Channahon-Minooka Chamber of Commerce ribbon cutting with Mayor Ric Offerman.
Secure Storage of Minooka is a newly constructed, climate-control storage facility offering a full range of storage unit sizes for personal or business use. Beyond self-storage, they offer indoor, heated parking for anything from a car to a full-size RV. Owned by Tom and Matt Drake, the facility is located at 530 W. Mondamin St., Minooka.
"As moving season ramps up, we are ready to support those customers through the whole process. Whether they are decluttering to stage their home, or storing their household through the process, we are ready to help with a new, clean, and upgraded facility," Owner Matt Drake said.
Secure Storage officially opened in January and its hours are Monday-Tuesday and Thursday-Friday from 9 a.m. to 5 p.m. and Saturday from 9 a.m. to 2 p.m. There are also locations in Morris and Lockport, which have been open for more than 20 years.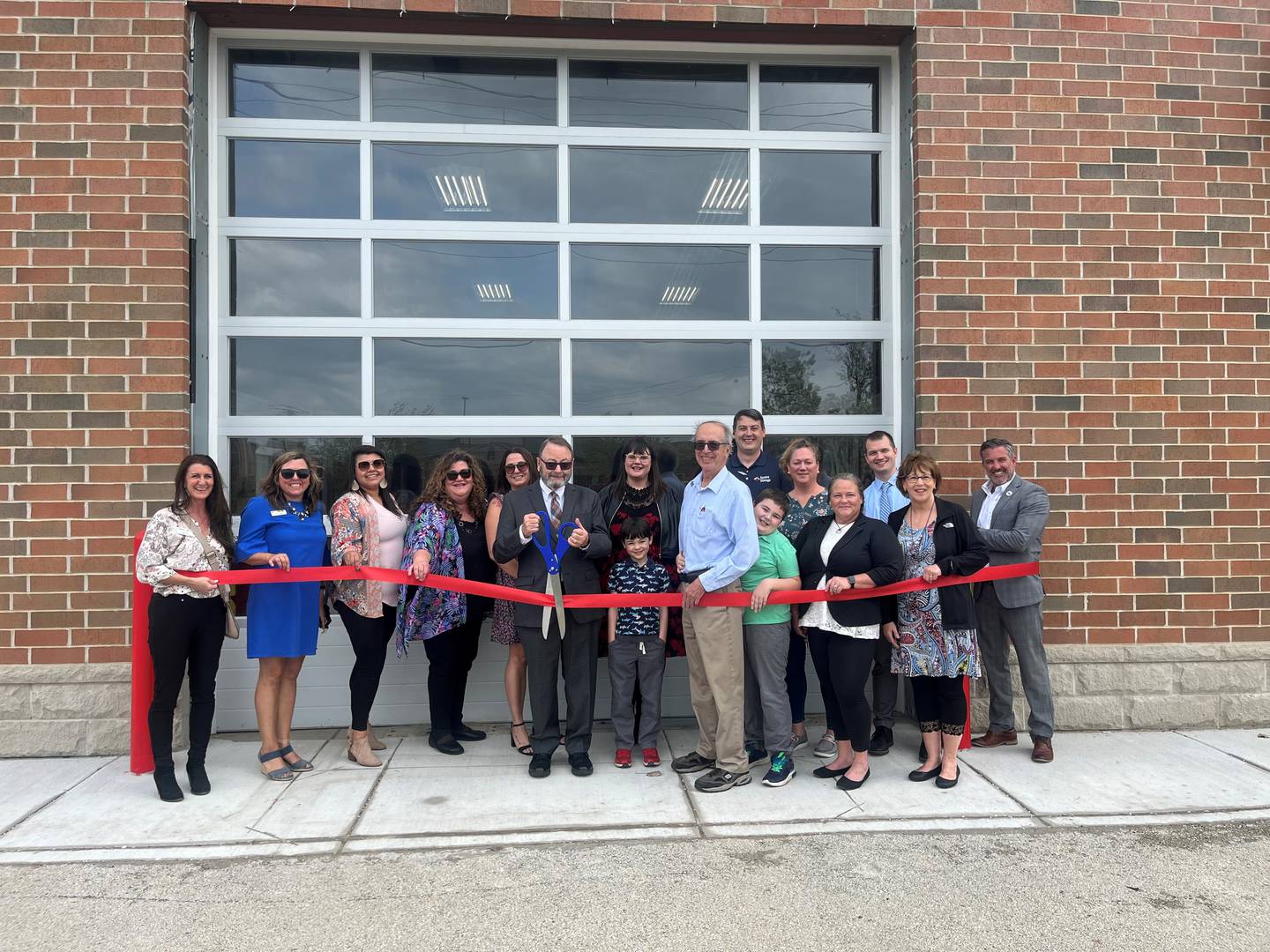 The Minooka location is managed by Stefanie DePolo and Amy Turnell. After 18-months redevelopment by the owners and Narvick Bros. Construction, the former Dellwood Tire warehouse now offers upgraded drive-thru access with personalized keycode entry and 24-hour camera systems.
"Climate-controlled storage offers better protection for contents. We also offer the convenience of indoor loading and unloading with our drive-thru access," Drake said.
Last month the Channahon Minooka Chamber and the Grundy County Chamber celebrated the new storage facility with a ribbon cutting. Minooka Mayor Ric Offerman, village and Chamber officials, as well as owners Tom and Matt Drake and their families cut the ceremonial ribbon showcasing the new business.
"Secure Storage offers a large, safe location to store and project anything from your prized possessions to your summer camper," Chamber President & CEO Christina Van Yperen said. "They give you piece of mind that your things are safe and close to home." For more information on Secure Storage call (815) 838-5000 or visit www.SecureStorage.me.
For more information on the Channahon-Minooka Chamber and the Grundy Chamber visit grundychamber.com or call 815-942-0113