GRUNDY COUNTY – A California man was been arrested by the Grundy County Sheriff's Office for possession of a controlled substance, and possession of stolen property.
Shawn Stankewitz, 38, of Arroyo Grande, California, was arrested following a traffic stop on I-55 near the 225 mile-marker on Tuesday, Feb. 28 following a traffic stop, according to a news release from the Grundy County Sheriff's Office.
The Grundy County Sheriff's Pro-Active Unit stopped a Dodge pick-up truck, driven by Stankewitz, traveling northbound on I-55. The Utah license plates on the truck were registered to a different vehicle, he was also straddling the fog line for approximately half a mile, according to the release.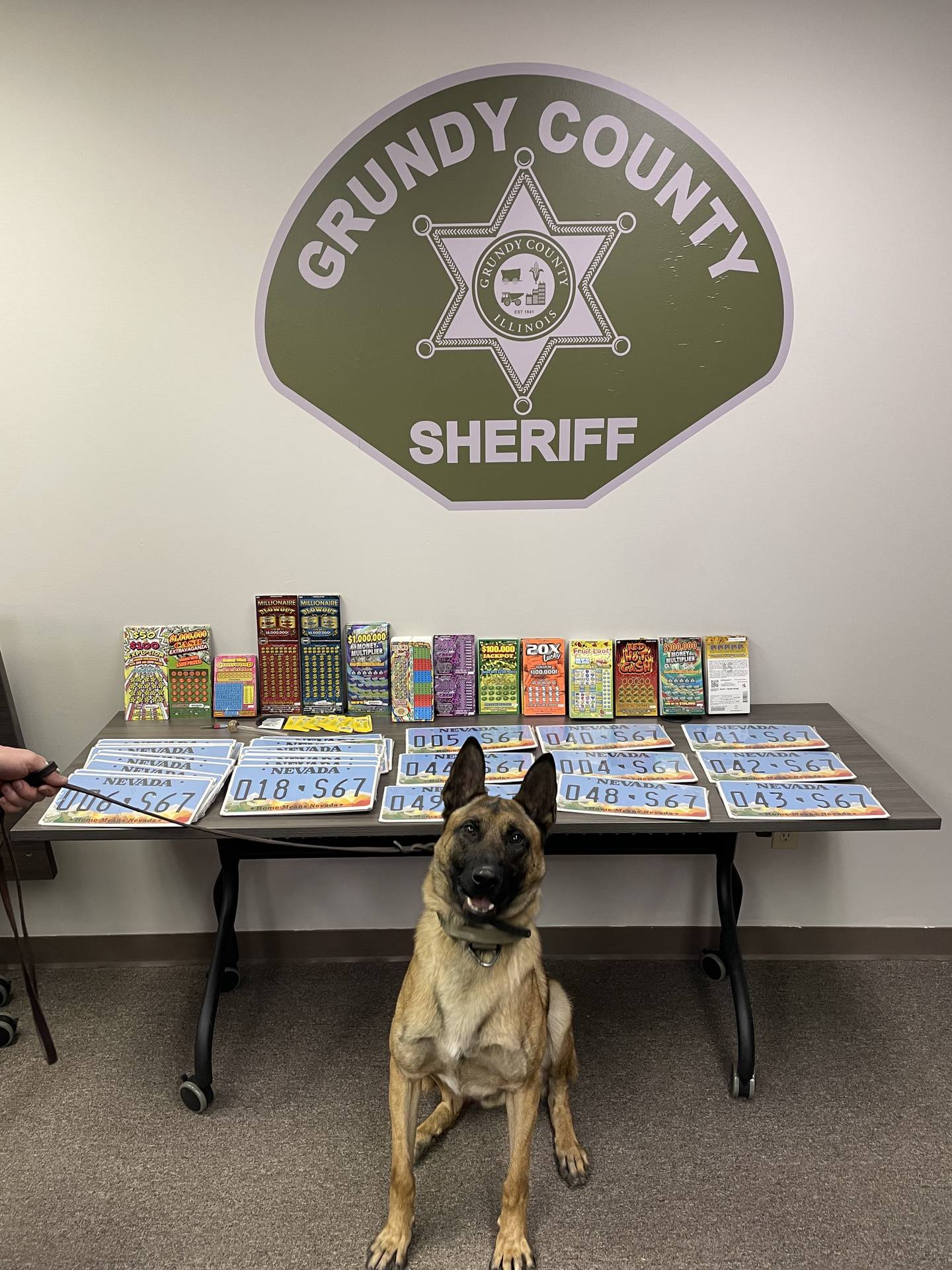 During the stop members of the Pro-Active Unit spoke with Stankewitz, who advised he was trying to get to the Normal, IL area, yet he was 60 miles north of the Normal exit on I-55. During the deputies interaction with Stankewitz, they observed a glass smoking pipe and butane torch which are commonly used to ingest methamphetamine.
A K9 was requested to the stop and once on the scene, the Grundy County K-9 alerted to the presence of drugs in the vehicle, according to the release.
During a search of the vehicle, deputies located 8 dosage units of Suboxone, a controlled substance, 416 Missouri Lottery Scratch-Off Tickets, the glass smoking pipe, and 37 Nevada license plates. Stankewitz did not possess a prescription for the Suboxone, according to the release.
Deputies contacted the Missouri Lottery Security Office to inquire about the lottery tickets. They learned the tickets were recently stolen from a gas station in Taylor, Missouri.
Deputies followed up with the Marion County, Missouri, Sheriff's Office who told them at approximately 1:15 a.m. the same day, the gas station had been burglarized and set on fire.
A Marion County Detective provided Grundy County Deputies a description from surveillance footage of the offender and it matched Stankewitz, down to the exact same clothes he was wearing when he was stopped, according to the release.
Deputies have also followed up with the Nevada Department of Motor Vehicles to see if the Nevada license plates were stolen. The group of plates were in sequential order. That investigation continues. Marion County Detectives were able to get arrest warrants for Stankewitz for Arson, Burglary, and Theft. His bond in Missouri is $100,000.00.
The Grundy County Pro-Active Unit also learned that Stankewitz was also on parole in California and had a No-Bond Arrest Warrant for a patrol violation.
Stankewitz is being held in the Grundy County Jail on a $100,000 bond.