PLANO – Two Plano women were honored for their service to the community during a ceremony at the conclusion of the Rockin' Christmas Parade Friday evening, Dec. 3 in the city's downtown.
Kathy Benoit was named the 2020 recipient of the Ross Greiter Spirit Award, while Denel Whitmer received this year's honor.
Ross Greiter was a well-regarded Plano resident who died at the age of 19 in 2009, after battling a rare heart ailment.
Benoit and Whitmer received the award, designed to recognize those who give unselfishly to the community, at a ceremony in front of the Plano Train Depot.
Mayor Mike Rennels was joined by Greiter's mother Karen Habbe and uncle Stephen DeBolt, to make the presentations.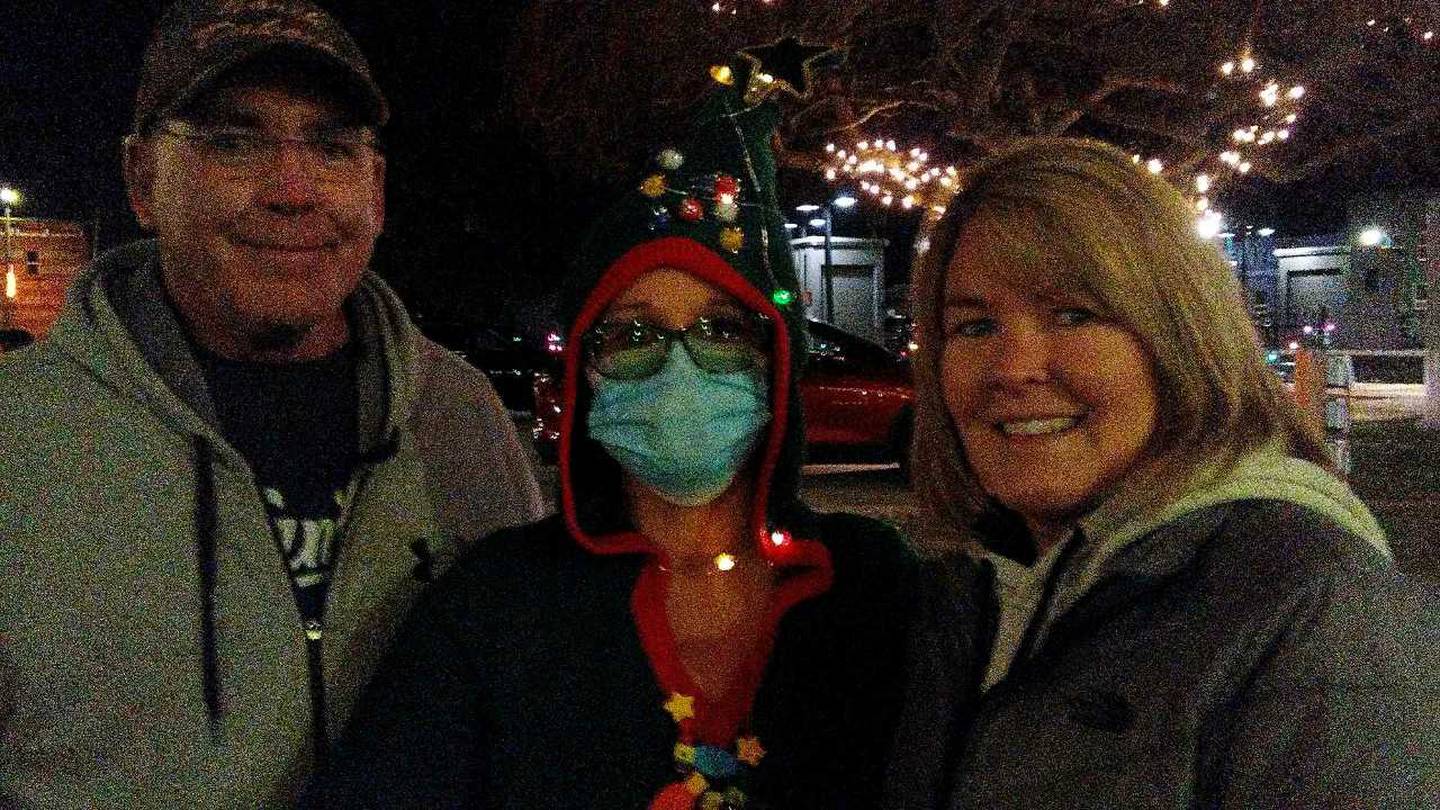 "The story of Ross Greiter is the story of a special individual who represented the spirit of the entire community," the mayor told the crowd.
The 2020 award for Benoit was delayed because of the pandemic.
Benoit is a volunteer for the Kendall County Community Food Pantry, working with other agencies and service organizations to obtain winter coats and mittens for students in Plano schools, Rennels said.
"Outside of her normal work Kathy can be found donating her time and talents to the Cedardell Board, supporting the community at the Back to School Bash or reading stories on social media to the children of First Lutheran Church," Rennels said.
"She truly has the spirit of Christmas in her heart all year round," Rennels said, adding that Benoit worked to help put together the evening's celebration.
Whitmer, a Plano school aide, received "a staggering amount of nominations" for this year's award, the mayor said.
Known to the students as "Miss Nelly," Whitmer was described in the nominations as "a huge team player who always puts the students first."
Ross Greiter was a 2008 graduate of Plano High School, a member of St. Mary Catholic Church and was attending Waubonsee Community College when he died.
Greiter participated in baseball, track and cross country as a high school student, when he developed a rare virus that attacked the valves of his heart. Despite a heart transplant, Geitner died in 2009 at Childrens Memorial Hospital in Chicago.
"Ross was a good kid, always upbeat, with many friends in and out of his school environment," Rennels told the crowd. "All the store owners knew him. He always had a smile on his face even as he was going through his own personal tragedy."
The mayor recalled a huge community fund-raiser to help with Greiter's medical costs.
"The entire community came together to help," Rennels said. "That really shows what Plano is all about."
DeBolt, well-known as an aldermen on the Plano City Council, said the community's support was much appreciated.
"The town really rallied around us when Ross was ill," DeBolt said.