BOLOGNA – Once a year for just a few hours the town of Bologna materializes in an open field between Plano and Sandwich.
Much like Brigadoon appearing from the Scottish mists, this year's incarnation of Bologna was shrouded in an unending rainfall.
But that didn't damper the spirits of Bologna's people for the Oct. 24 celebration, where happiness and camaraderie reigned.
It was the fifth annual Plano-Bologna-Sandwich Day, with the citizens of the two nearby municipalities joining together as one community, even under the gloomy skies.
"Today's going to be the litmus test to see if people support the event," said organizer Chris Schwemlein of Sandwich.
They did, filling a large enclosure and several smaller tents as the unrelenting rain poured down.
The citizens of Bologna enjoyed music, games and, of course, the bologna sandwiches.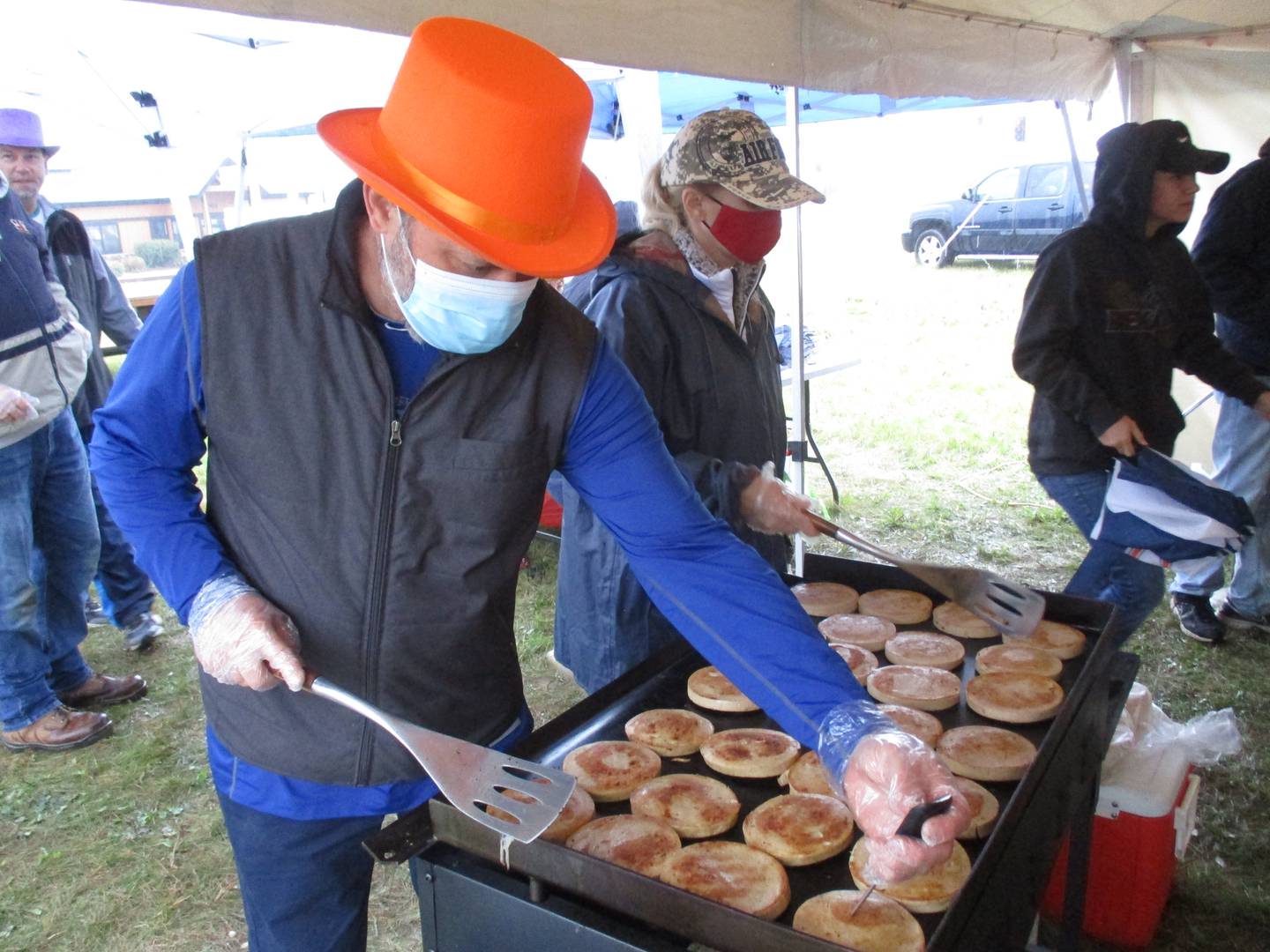 Sandwich Mayor Todd Latham and his wife Celeste were flipping the bologna patties and frying them to perfection.
The mayor used a thermometer to pronounce each slice done when it reached an internal temperature of 140 degrees.
The citizens of Bologna want responsible government and to ensure the proper checks and balances designate co-mayors to rule the day, one from Plano and one from Sandwich.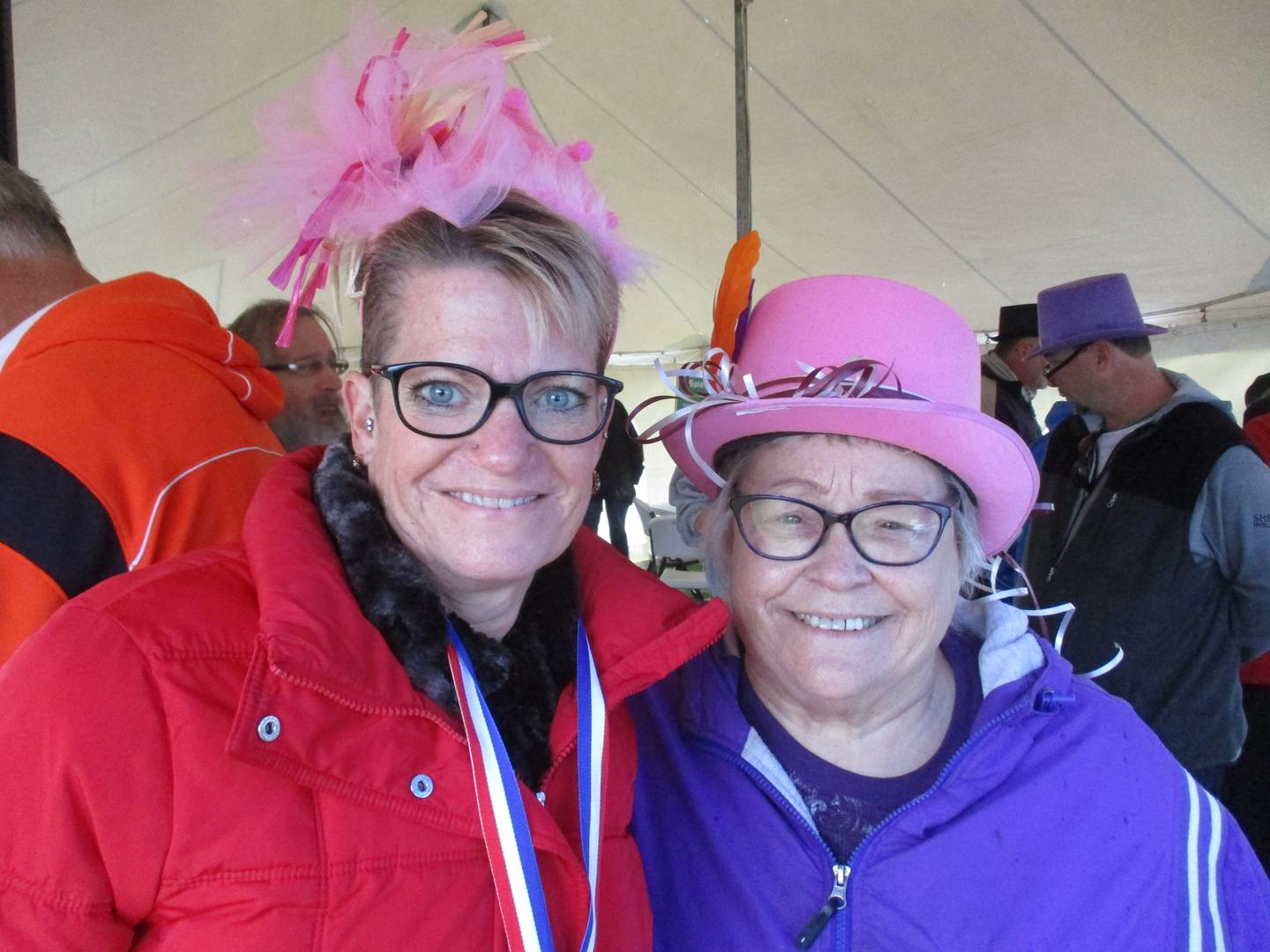 Successful business entrepreneurs Marlene Kee of Plano and Kathy Martin of Sandwich became the first women to serve as Bologna's co-mayors.
With the right hand raised and the left resting on a stack of sliced bologna patties, each of the women took a solemn oath to have fun.
Martin said she was surprised when named co-mayor, but had hoped for the honor.
"It was on my bucket list," Martin said.
Both the co-mayors were unafraid of tackling the tough issues when asked about their civic policy platforms.
"I love the police and I'm all for the schools," Kee said. "This event has done so much for both communities."
"I'm for the small mom-and-pop businesses," Martin said. "I buy all my clothes in town."
A big Bologna Day fan is Carl Snider, a life-long Plano resident who recently retired but keeps active as a crossing guard at Emily G. Johns Intermediate School in Plano.
A 1971 graduate of Plano High School, Snider said he still knows most everyone in town, even as the community has grown.
"It still has that small-town mentality," Snider said.
Sandwich Chamber of Commerce Director Geri Benning said Bologna Day is a great way to bring people together.
The event raises donations of both food and cash for area food pantries serving the Plano and Sandwich communities.
"It brings out a crazy amount of people for a good cause and with a goofy concept," Benning said.
Plano Area Chamber of Commerce Director Deana Lanham said the event has already become a tradition.
"Last year even with COVID we did a drive-thru event," Lanham said.
Guitarist and singer Gerry Grossman, known as The Human Juke Box, entertained the crowd with some of the most memorable pop songs from rock-and-roll's golden age.
Grossman challenged his listeners to name an artist or band and then immediately lit into one of their greatest hits as the audience sang along.
Schwemlein, who first proposed the idea of Bologna Day several years ago to Rick Olson, then the mayor of Sandwich, said the event always takes place on Oct. 24.
That's because it was on Oct. 24, 1661, that Cardinal Girolamo Farnese of Bologna, Italy issued an edict that proscribed the composition and purity of the popular pork product made in the walled city.
"I'm the guy who had the crazy idea," Schwemlein said. "Everyone's in on the joke."