YORKVILLE – Yorkville Christian never has won a postseason volleyball match.
The Mustangs are planning on changing that soon, and they have even bigger goals as they hope to first finish off their stellar regular season strong before going on a deep playoff run.
"What we've done so far is amazing and unexpected, but they can do so much more," Mustangs coach Bob Coselman said. "I feel like we can make waves in the regional, sectional, state tournament this year so we're going to keep working hard and giving our all at practice and the games."
Yorkville Christian (24-3) celebrated Senior Night on Thursday recognizing its two seniors, Zoe Schuberth and Luisa Anrade, before quickly disposing of Westminster Christian, 25-3, 25-7 at The Canyon.
"At practice we take it really serious and in games no matter the team (we're playing) the goal is to win and win fast," Schuberth said. "It doesn't matter if it's a lower level team or a high-level team, it's the same goal every time. As a captain and with a younger team, I try to lead them and keep them confident."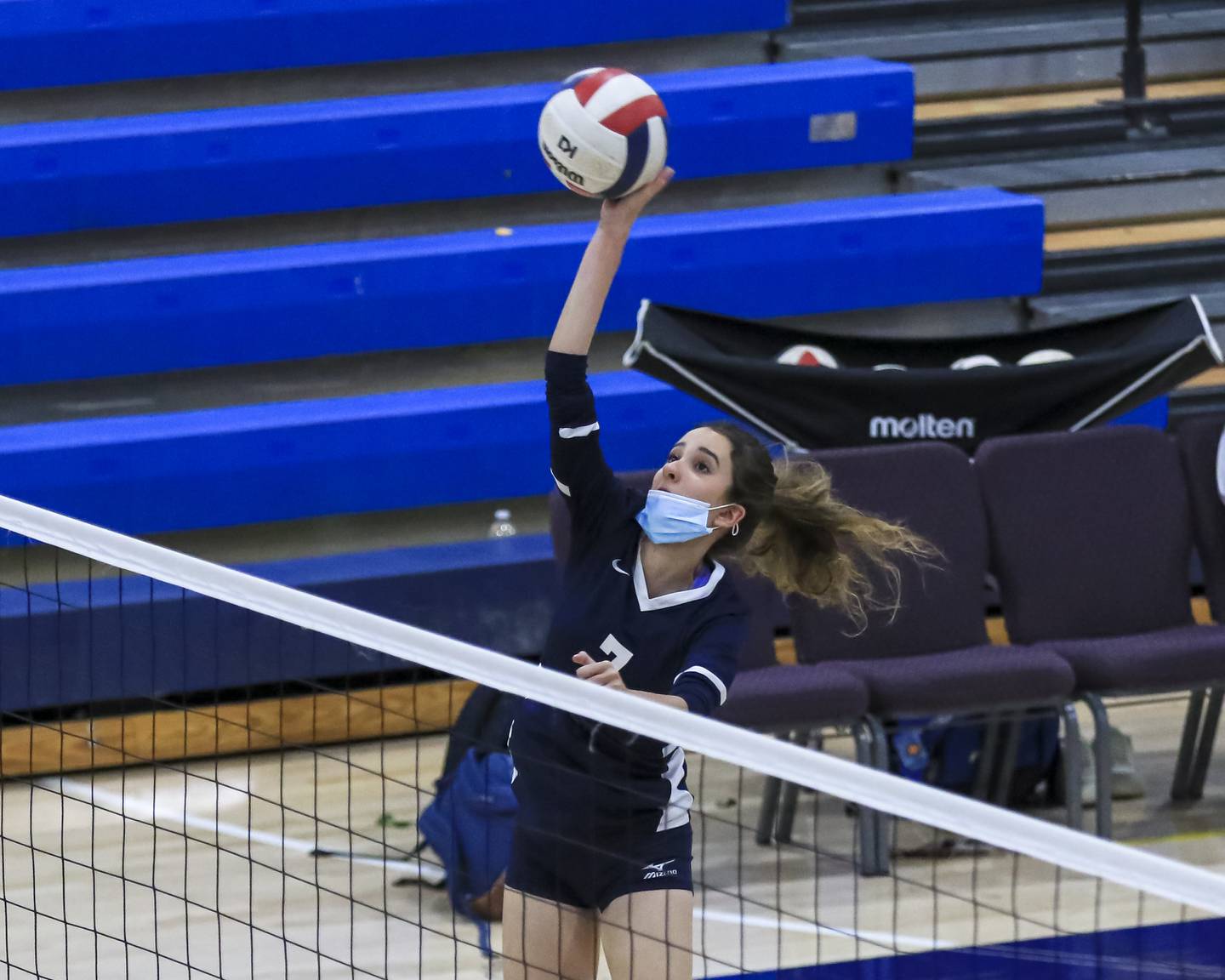 Schuberth put on an amazing show from the service line, recording a school-record nine aces, as the Mustangs needed just 10 minutes to take care of the Warriors in the first set.
"Originally I just tried to get it over and put the ball in play," she said. "After that you can get more aggressive as you go and it turned out well tonight for that."
While the Mustangs may be young in age, they're seasoned with volleyball experience, making Coselman's job easy.
"I have girls that have played high-level volleyball since they were infants," Coselman said. "Really my job is building the culture, making sure their following the culture, glorifying God through excellence in athletics and really instilling that into the girls. As for the volleyball part, they got that down already so I keep the chemistry good and keep them focused on the task at hand and they take care of the volleyball part. They've really made my job easy this year."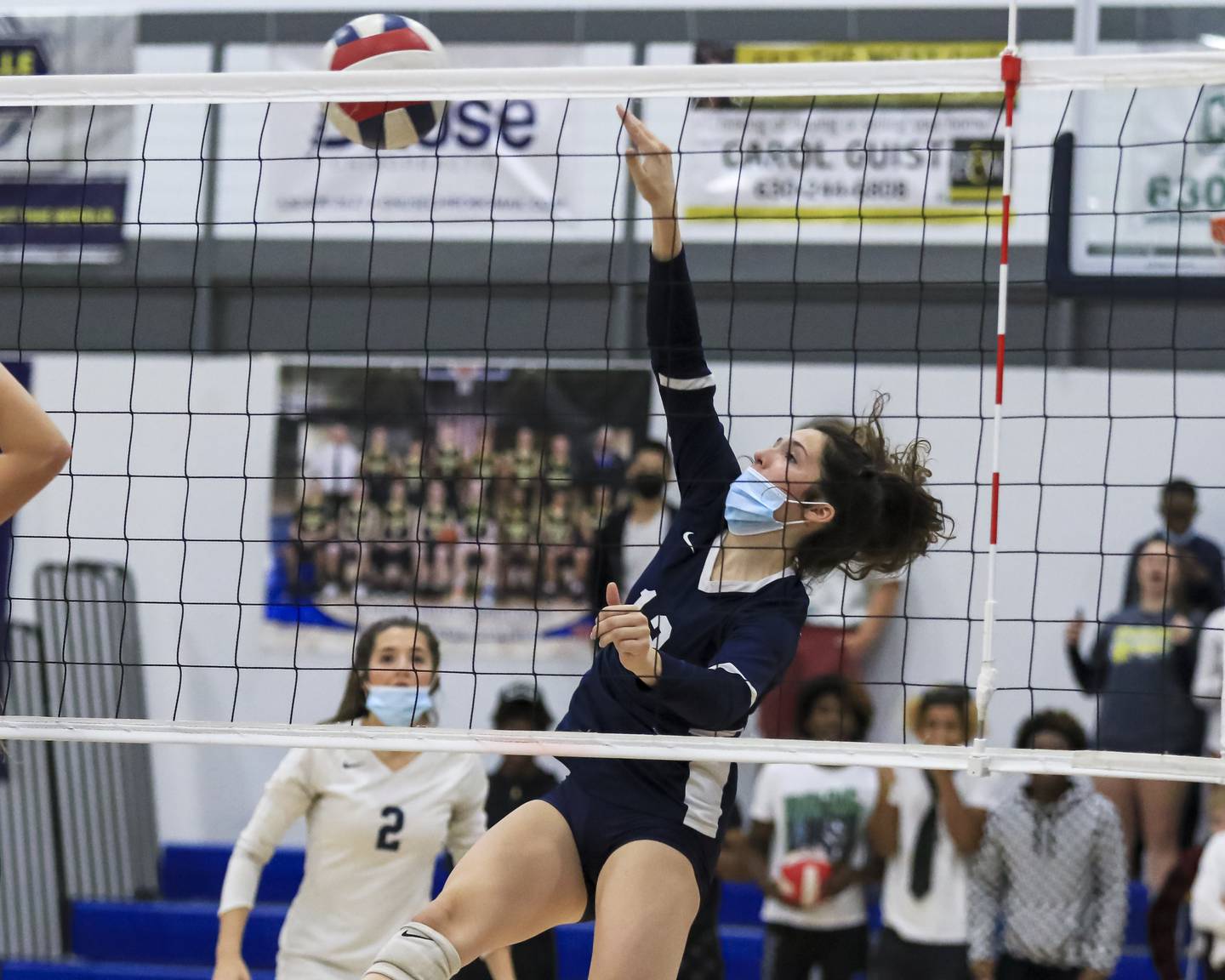 Junior Nina Schuberth heaped the praises of her older sister for setting the tone before the season and continuing to lead the way today.
"I think the glue to our team is my sister Zoe, she puts us all together," she said. "We all work together in general, but she likes to push all of us to do our best all the time and really helps us overall. I think the skill is there for sure and our training at practice and everything we're doing before games has helped us throughout the whole year."
The addition of sophomore Chloe Saxe certainly has proven to be huge. Not only is Saxe contributing in a big way but her arrival has helped her teammates shine at their original positions on the court.
"I'm still a setter and still hitting, but I'm outside instead of right side," Saxe said. "With Nina (Schuberth) and I both being the same positions and running plays it's working really well with our middle. It's going a lot better than I thought it would. I knew we had a really good team to start with, but it was a little scrappy at first, but then we started communicating a lot better and working together like a team should."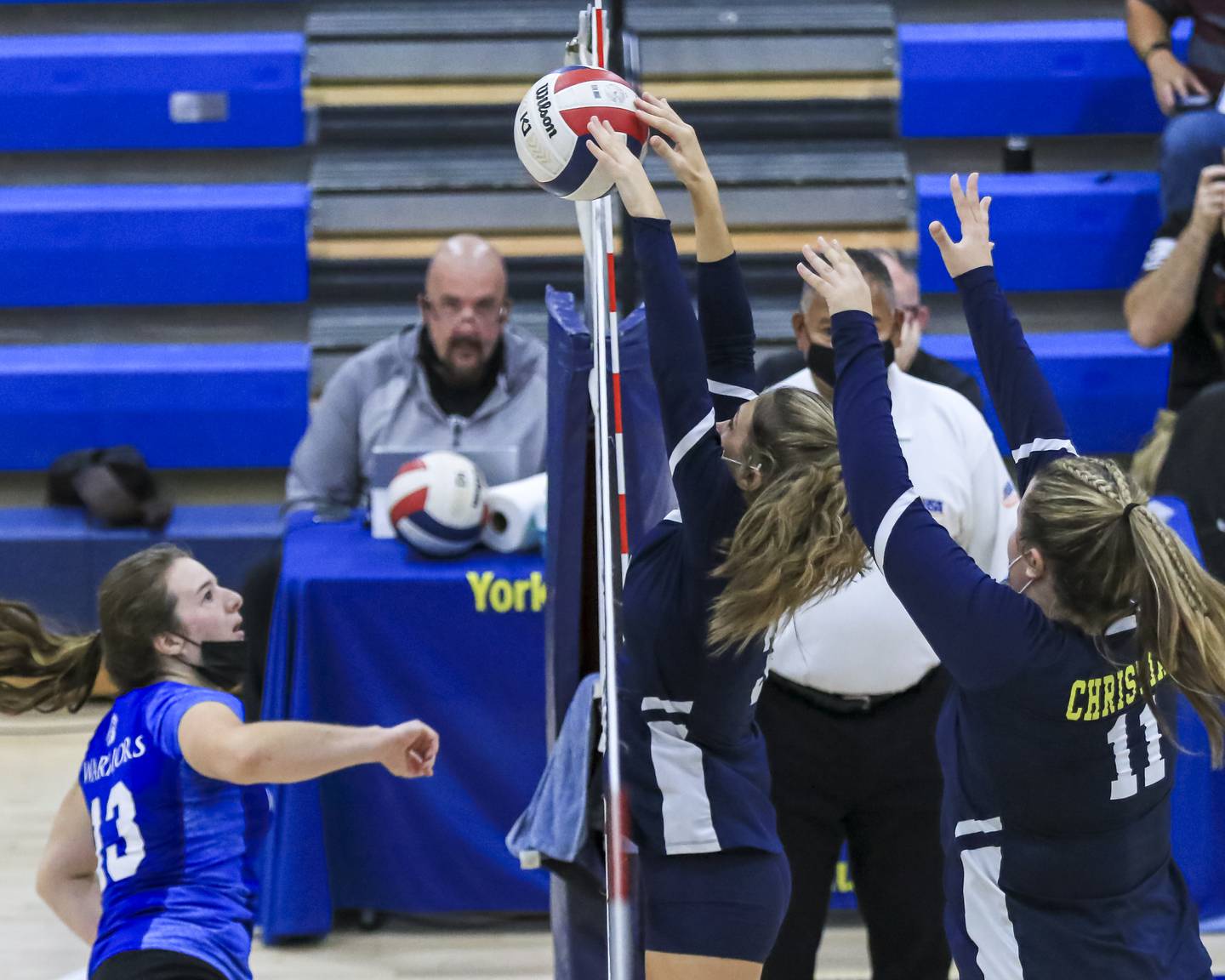 Victories have piled up while the team's lone three losses were learning experiences against much bigger schools with an average enrollment of 2,158 students at Belvidere North, Huntley and West Chicago.
"I feel like a lot of the other teams didn't expect Yorkville Christian to come out strong and get the No. 1 seed for sectional, which is awesome," Zoe Schuberth said. "We can do a lot of things with this team. It's the best team I've played with. We all love each other, we're close and I'm just sad that it's going to be over soon."