OSWEGO – The Oswego quest to deny West Aurora a third victory over the Panthers this boys basketball season evaporated early Friday night.
The Blackhawks came out of the schools' Southwest Prairie West game in Oswego with a single-minded purpose, scoring on all of their first-quarter possessions with the exception of two turnovers.
West Aurora opened with six consecutive 3-pointers en route to a 67-50 victory, its third this season since the teams' first encounter at the Hoops for Healing tournament last November.
[ Photos: Oswego vs. West Aurora boys basketball ]
West Aurora 6-foot-4 sophomore guard Josh Pickett scored all of his game-high 23 points in the first three quarters.
Pickett was flawless in the opening quarter, hitting two 3-pointers – and in what would be a never-ending storyline for the remainder of the game – tormented the Panthers with decisive play around the rim.
"We just didn't have an answer for him," Oswego coach Chad Pohlmann said of Pickett.
"They had a distinct size disadvantage," Pickett said. "I started using my size more. I was just getting to the rim by any means."
"Give (Pickett) credit," Pohlmann said. "He was able to control the game tonight."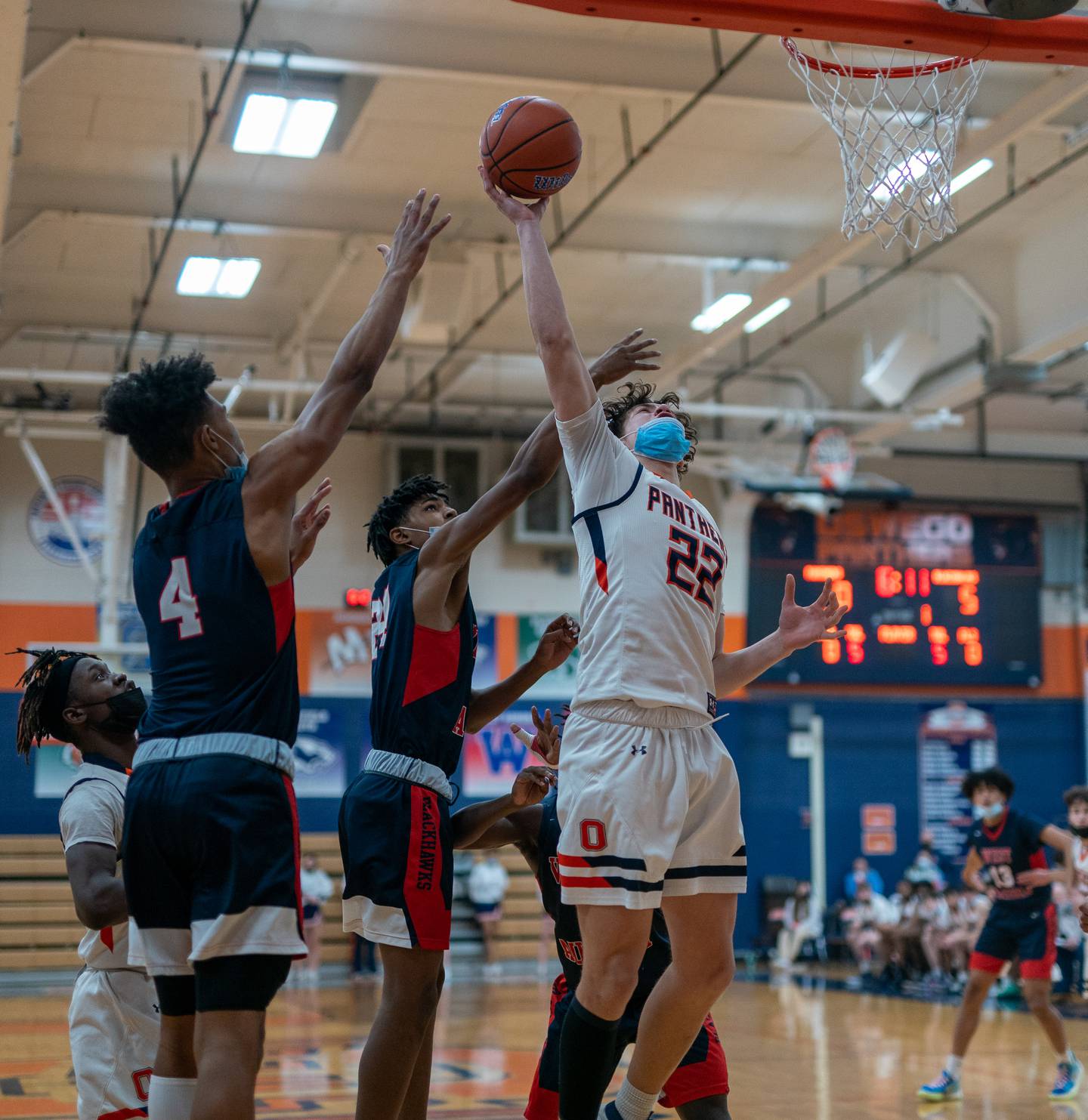 But the Blackhawks' emerging star had able support as Ty Rogers connected on three first-quarter 3-pointers.
The Blackhawks' 6-7 senior leader not only staked West Aurora to a commanding 26-10 lead with his improbable line-drive 3-pointer at the buzzer but also complemented Pickett with 14 points.
Pickett, however, is not the only West Aurora underclassman with a high ceiling.
Terrence Smith was elevated to varsity on the eve of the famed Pontiac Holiday Tournament last December; the 6-4 freshman forward left no doubt to the outcome by matching Rogers' 14 points.
"I like it a lot," Smith said of his in-season promotion. "I am more comfortable. I had a lot of size on their guards. I was getting in the paint and doing what I needed to do."
"(Smith) is tough because he's only played a few games, and we don't have a scouting report on him yet," Pohlmann said. "They shot the ball really well."
West Aurora (14-12, 9-5) torched the Panthers with 69% shooting (27-for-39) from the floor in winning its third straight game. Oswego, meanwhile, was coming off a 64-48 loss to Plainfield North Tuesday.
"Unfortunately, this week has not been good for us," Pohlmann said after his squad fell to 8-13 overall and 6-8 in the league.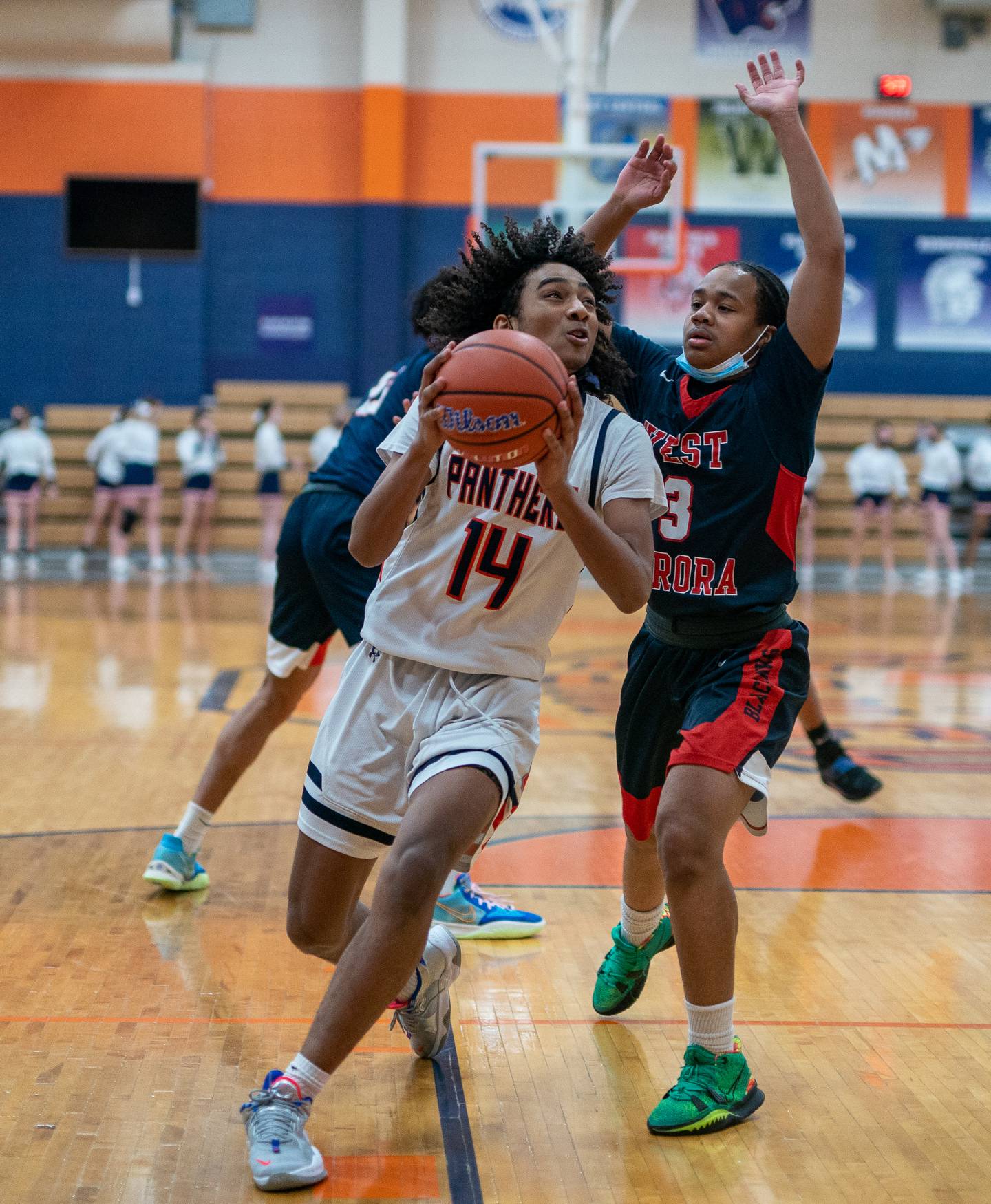 Oswego has a promising sophomore of its own in Jordan Brooks.
The guard, who led the Panthers with 16 points, had a bucket and five straight free throws in the second quarter to narrow the West Aurora lead to 37-26 at the break.
"They started off hot, and we weren't getting things rolling at first," Brooks said. "We were trying to fight back; we really wanted this game."
The Panthers' single-digit deficit in the third quarter was a distant memory, though, when Brooks hit three straight fourth-quarter field goals.
"I was still fighting, and my teammates were finding me open," Brooks said.
Luke Voelker had the only other points in the final quarter for Oswego.
Max Niesman backed Brooks' effort with 12 points for the Panthers, who were 16 of 35 (46%) from the field overall.
Deakon Tonielli had all nine of his points for Oswego in the first half; Caleb Wright added seven.
"We just need to go back to the drawing board," Pohlmann said. "We are not committing to the things we are working on."