OSWEGO – To DeVon Oregon, it was a good first look.
Oregon and Oswego East are well on their way to the best season in school history. The Wolves won their first 14 games. They look like a team poised for a deep playoff run. The biggest roadblock likely standing in their way to state is Bolingbrook.
In a potential sectional final preview Wednesday, Oregon and the Wolves took care of business. They led almost wire-to-wire, had a massive advantage at the free-throw line and held Bolingbrook scoreless for more than five minutes bridging the third and fourth quarters to pull away for a 57-44 win.
"It's a good win," said Oregon, who scored a team-high 15 points with five rebounds and three steals. "They're in our sectional, and we knew we had to come out big. We wanted to give them a good look now."
[ Photos: Bolingbrook vs. Oswego East boys basketball ]
Mekhi Lowery added 10 points, eight rebounds and five steals; Darren Oregon had 10 points, nine rebounds and three steals; and Mason Blanco came off the bench with 10 points and five rebounds for Oswego East (19-1), which trailed only once, the second basket of the game.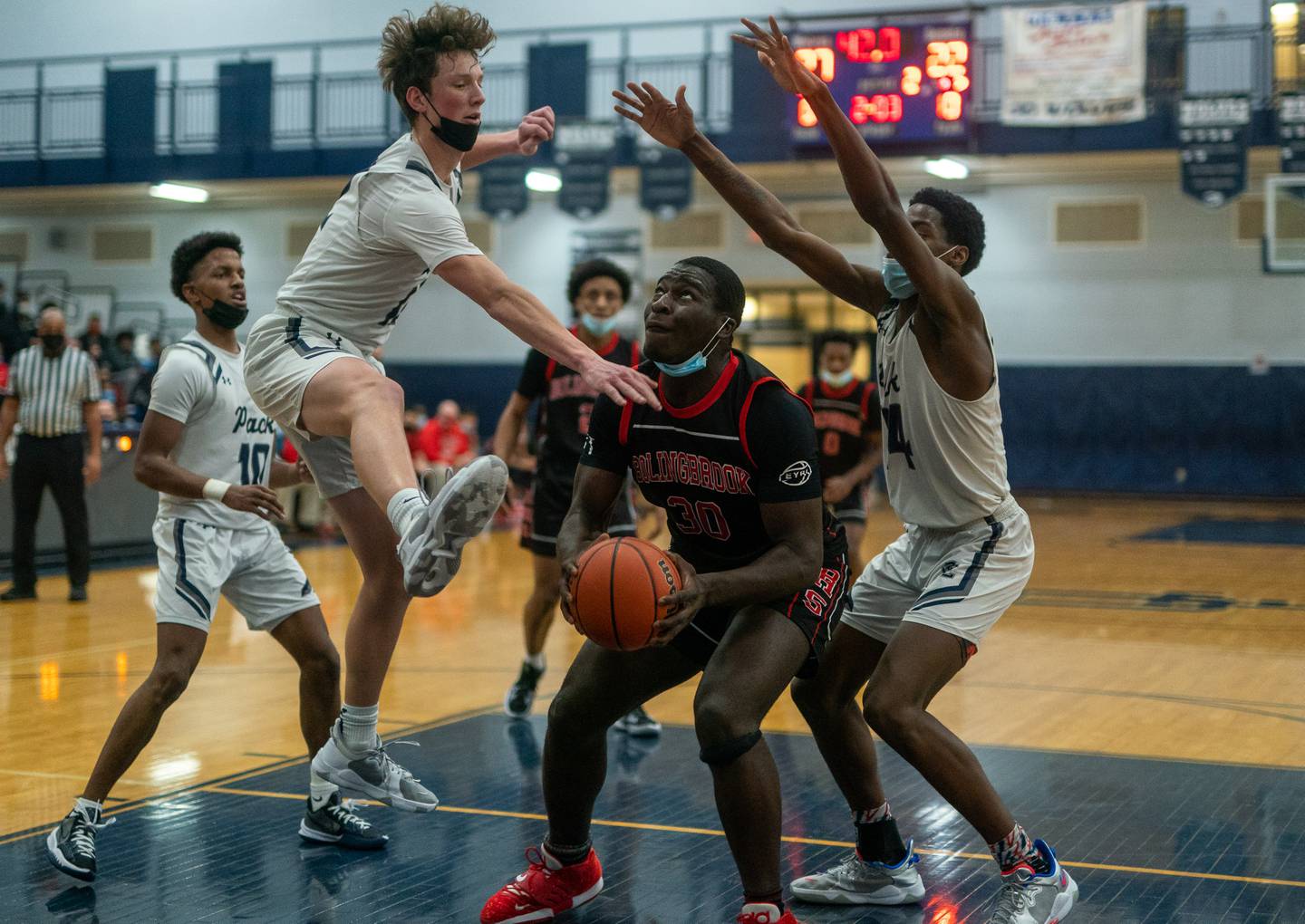 But it was a grind.
Scoring was hard to come by near the rim with 6-foot-9 Bolingbrook junior Donaven Younger and Michael Osei-Bonsu, a tank of a 6-5 senior who had 15 points and 17 rebounds. Younger affected several shots in the first half, in particular, and Osei-Bonsu was ferocious on the glass. Oswego East missed several shots near the rim and had only 14 field goals for the game, five in the second half.
The Wolves kept attacking, though, and attempted 36 free throws, making 28 of them. Bolingbrook was 8 for 15.
"I told our guys to be strong," Oswego East coach Ryan Velasquez said. "There were times we didn't go strong and we came up short. But I thought we did a good job of attacking and not settling. Proud of our effort."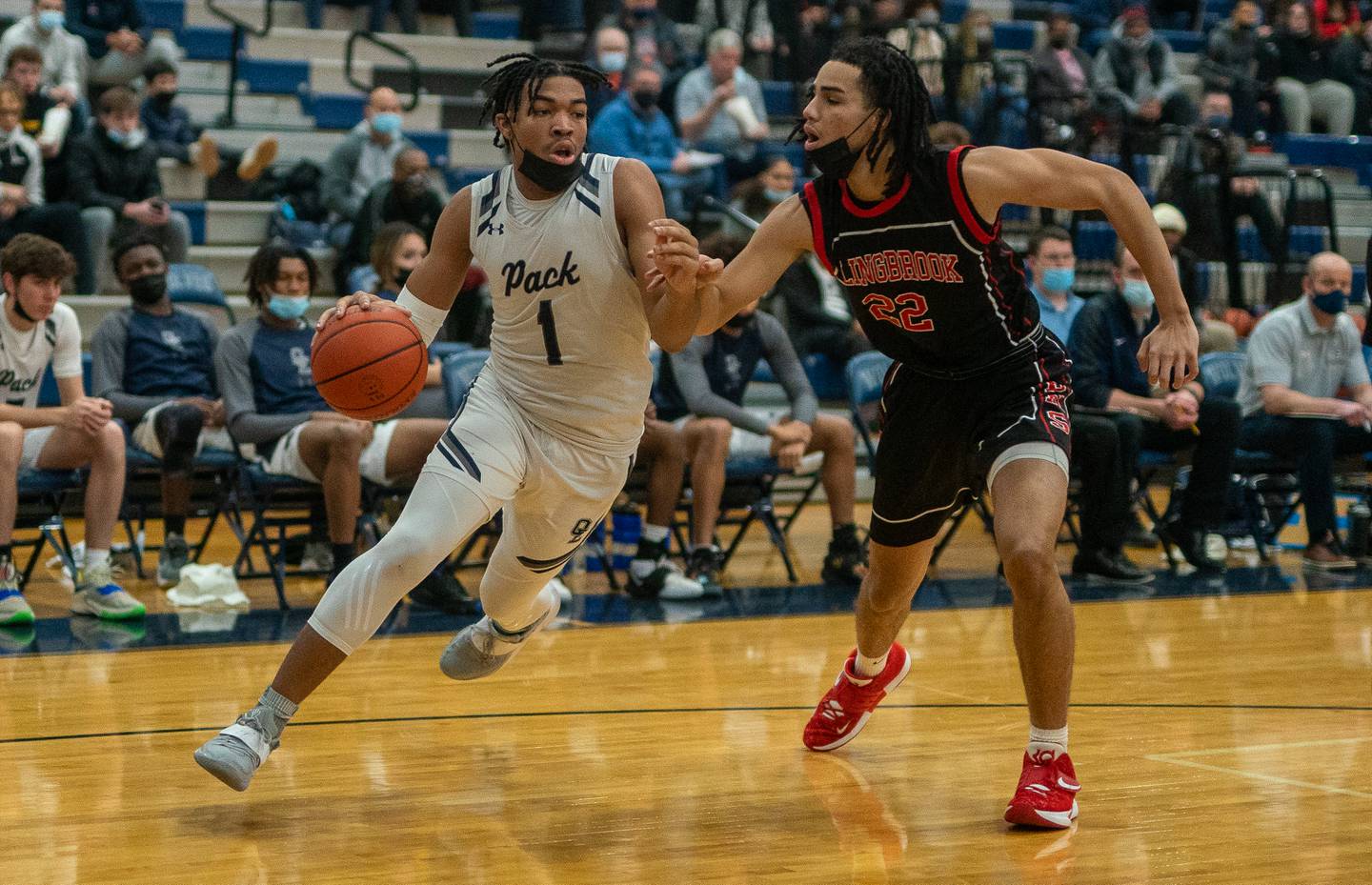 While Oswego East won its fifth straight in January since its only loss, Bolingbrook (13-5) remained in a funk that started in the final days of December. The Raiders have dropped five of six since a 12-0 start, and two familiar culprits plagued them again Wednesday. Bolingbrook committed 22 turnovers and suffered a huge disparity at the free-throw line.
"The last four or five games we have had a stretch where we have not played well at all, and you can add tonight to that," Bolingbrook coach Rob Brost said. "We have turned it over way too much. I don't have a ready explanation. We have to come back tomorrow and go to work."
DeVon Oregon scored 11 of his 15 points in the first half, helping Oswego East to a 30-22 halftime lead, and the lead grew to 10 out of the break.
With Wolves leading scorer Patrick Robinson on the bench in foul trouble, though, Bolingbrook chipped away at it, and Osei-Bonsu's steal and throw-down dunk in transition capped a 10-2 run to get to 34-32. Mekhi Cooper followed with a 3-pointer to cut the margin to 36-35, but from there Oswego East scored the final eight points of the third quarter to turn away the Raiders.
"I thought we kept our composure," Velasquez said. "We knew we needed to get it done on the defensive end. They're a dangerous team when they can get it in the paint."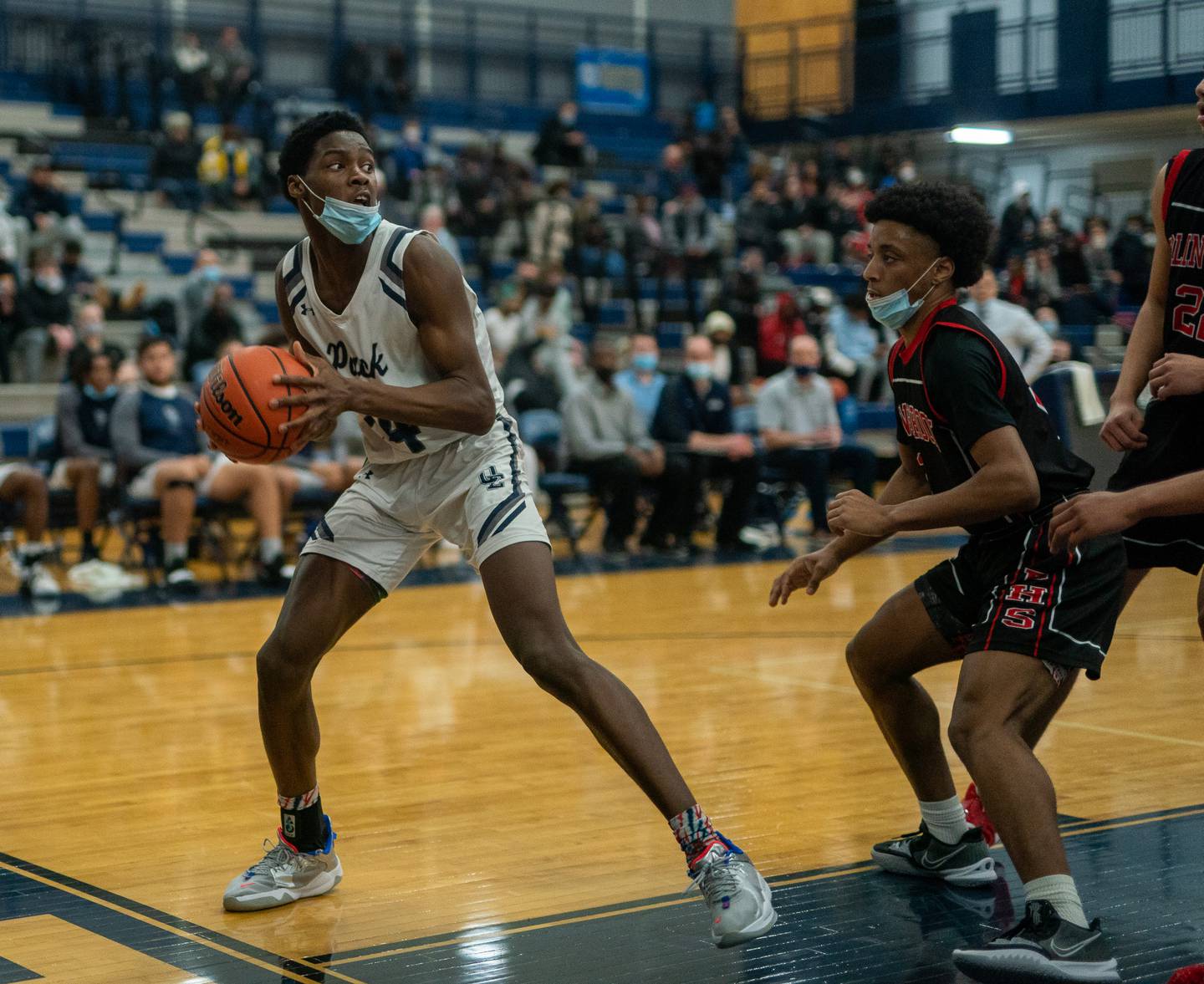 Indeed, but the Raiders went scoreless during a stretch of 5:25. Bolingbrook hit two threes in the early stages of the third quarter, but was 1 for 7 from beyond the arc in the fourth quarter.
"I think it was our zone," Oregon said. "We came in knowing they weren't really threats outside, but they were big inside. We packed it in, and they had to think about their offensive choices."
Blanco scored Oswego East's last four points of the third quarter and scored all 10 of his points in the final three quarters, going 6 for 6 at the free-throw line.
"They have two big guys, so it was tough, but coach told us to pump fake, and when they come down on us draw the foul and make free throws," Blanco said. "It's a big win for us, especially if we see them down the road. We know we can beat them and have that confidence."
Velasquez said he has complete trust in Blanco's abilities, and it was rewarded Wednesday.
"The kid is a warrior, we really like him, he's a smart kid, understands what we're trying to do," Velasquez said. "He showed tonight he can play basketball."
Cooper, Younger and Daniel Walker each scored six points for Bolingbrook, which lost despite making two more field goals than Oswego East.
"That's been a big issue for us as well," Brost said. "This is the third game during this stretch where we have scored as many baskets as our opponent but they have hit several more free throws. We have to, No. 1, get better at making free throws and, No. 2, stop fouling."