NEWARK – It was one of those days on the baseball diamond in which one team was thankful for the gifts it was given, while the other was more than happy to deposit the game stats in the circular file and move on.
Morris took full advantage of a slew of miscues by Newark and came away with a 25-6, four-inning victory Wednesday.
Morris (2-2) cashed in on seven errors, seven walks and seven hit batsmen that Newark issued as the visitors batted around three times.
Morris also registered 13 hits, all of which were singles with the exception of one double.
"It's nice to score that many runs, but what I was more impressed with from our team was how our kids were able to maintain discipline in the batter's box … I felt like today it paid off," Morris coach Todd Kein said. "We literally had guys in the box during the last couple of games getting out of the way of pitches, and today you saw the exact opposite. I feel like we made some progress, and even though it was a tough game for Newark, I was happy to see improvement for our team moving forward."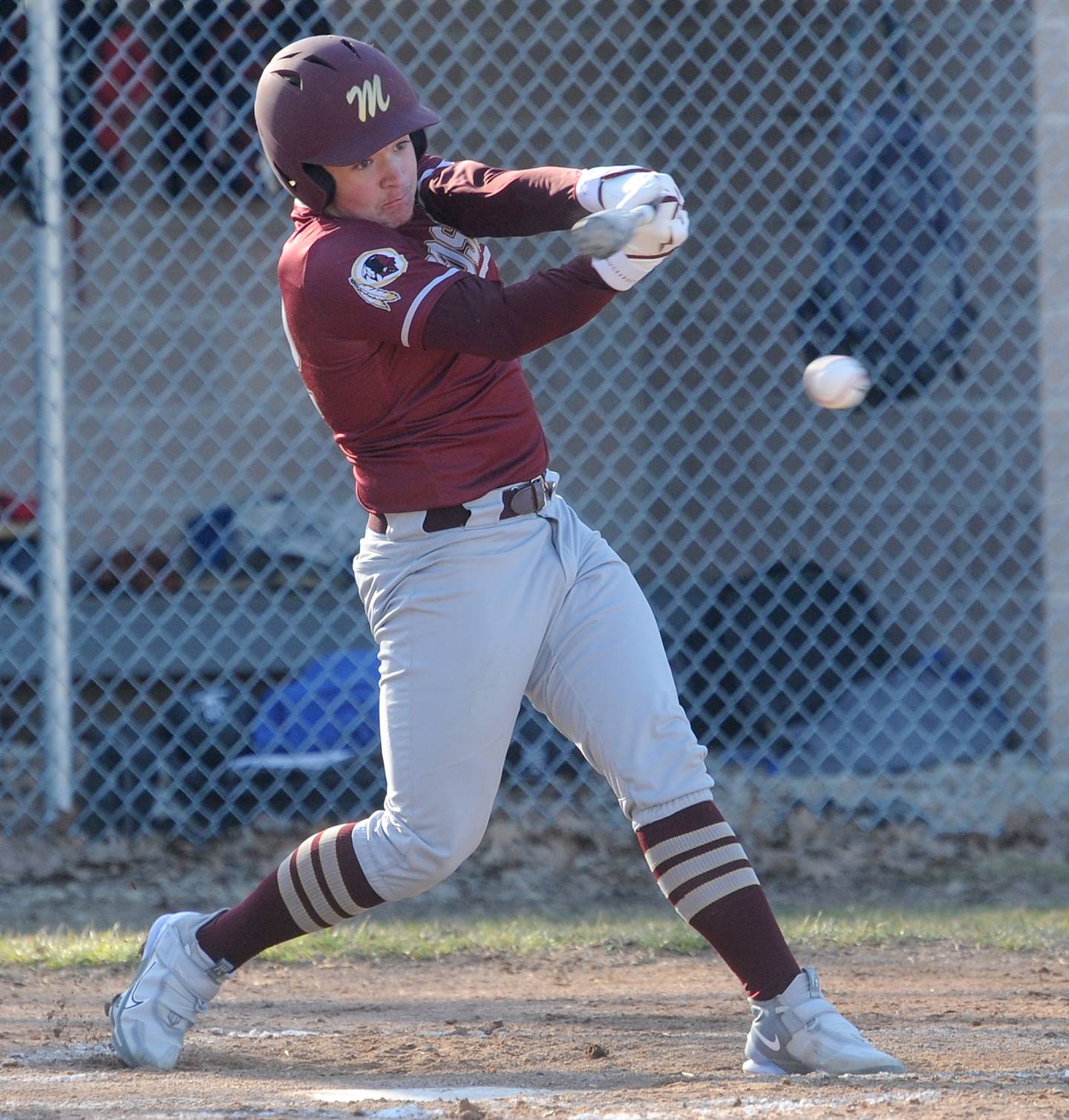 Offensively, sophomore Ximi Baftiri led Morris as he collected three hits, including the club's lone double, with four runs batted in and four runs scored.
Junior AJ Franzetti was next in line with three singles, two RBIs and three runs. Senior Will Knapp and junior Keegan Waters each had two hits and three RBIs for the visitors.
Senior Landon VanDyke earned his first pitching win of the season by throwing three innings, allowing six runs and six hits while striking out four and walking just one.
Newark (1-6) received two hits apiece from seniors Joe Martin and Jake Kruser, with Martin driving in three runs. But the Norsemen were helpless to solve the pitching and defensive woes that led to their lopsided demise.
"Every team runs into a game like this once in a while … our defense and our pitching have been struggling the last couple of games, so we have to tighten things up for sure, which we didn't today against a fine baseball program like Morris," Newark coach Josh Cooper said. "You'd like to think we can take some good things from today, but it's tough after losing like that, so we just need to push it past us and move on. We can't waste any time losing sleep over this one."
Morris sent 16 batters to the plate in the top of the first inning, scoring 10 runs after getting hit by pitches five times and getting walked on three occasions.
The Norsemen countered with three runs in the bottom of the first as Martin stroked a two-run double to right field and later scored on a wild pitch to cut the Newark deficit to 10-3.
But Morris plated eight more in the second with eight hits as Knapp concluded the uprising by lacing a two-run single down the line in right to put his team ahead 18-3.
Newark added three more in the bottom of the frame after a wild pitch and run-scoring singles from senior Cole Reibel and Martin, which put the score at 18-6 after two.
Morris, however, added a pair of runs in the top of the third and five more in the fourth as Baftiri blistered a two-run double down the line in left that concluded the scoring.
All that remained was for junior pitcher Logan Huston to come on in relief of VanDyke in the bottom of the fourth and close out the 15-run mercy rule with a pair of strikeouts.
Morris plays in the Jacksonville Jamboree in central Illinois on Friday and Saturday, while Newark will try to regroup with a doubleheader against St. Anne at home on Saturday.