OSWEGO – Lauren Koster, like every Yorkville softball player, has a word written on her arm in white letters to reference during games.
Her word? "Breathe."
"We all write a word to look at during a game and calm us down," Koster said. "Mine is 'breathe,' so I don't get all anxious."
[ Photos: Yorkville vs. Plainfield North, Class 4A Oswego East Regional final ]
That message came in handy during some tense moments Friday.
Ninth-seeded Plainfield North, a team top-seeded Yorkville handily beat twice during the regular season, struck for runs in two of the first three innings.
Both times the Foxes had the answer, and Koster was a big part of it. She singled in runs twice, the second time during a two-run third inning when Yorkville grabbed the lead for good.
Miami (Ohio) recruit Madi Reeves settled down to strike out 12, and the Foxes went on to a 5-3 win in the Class 4A Oswego East Regional final.
Yorkville will take its second straight regional title, even if it was a little sweaty.
"It doesn't matter what happens during the season. We came into this game thinking it was a brand-new game," Yorkville coach Jory Regnier said. "We know anything can happen in the postseason, and we have played these teams twice. We know that teams might score runs on us, and we have to respond. We did that today."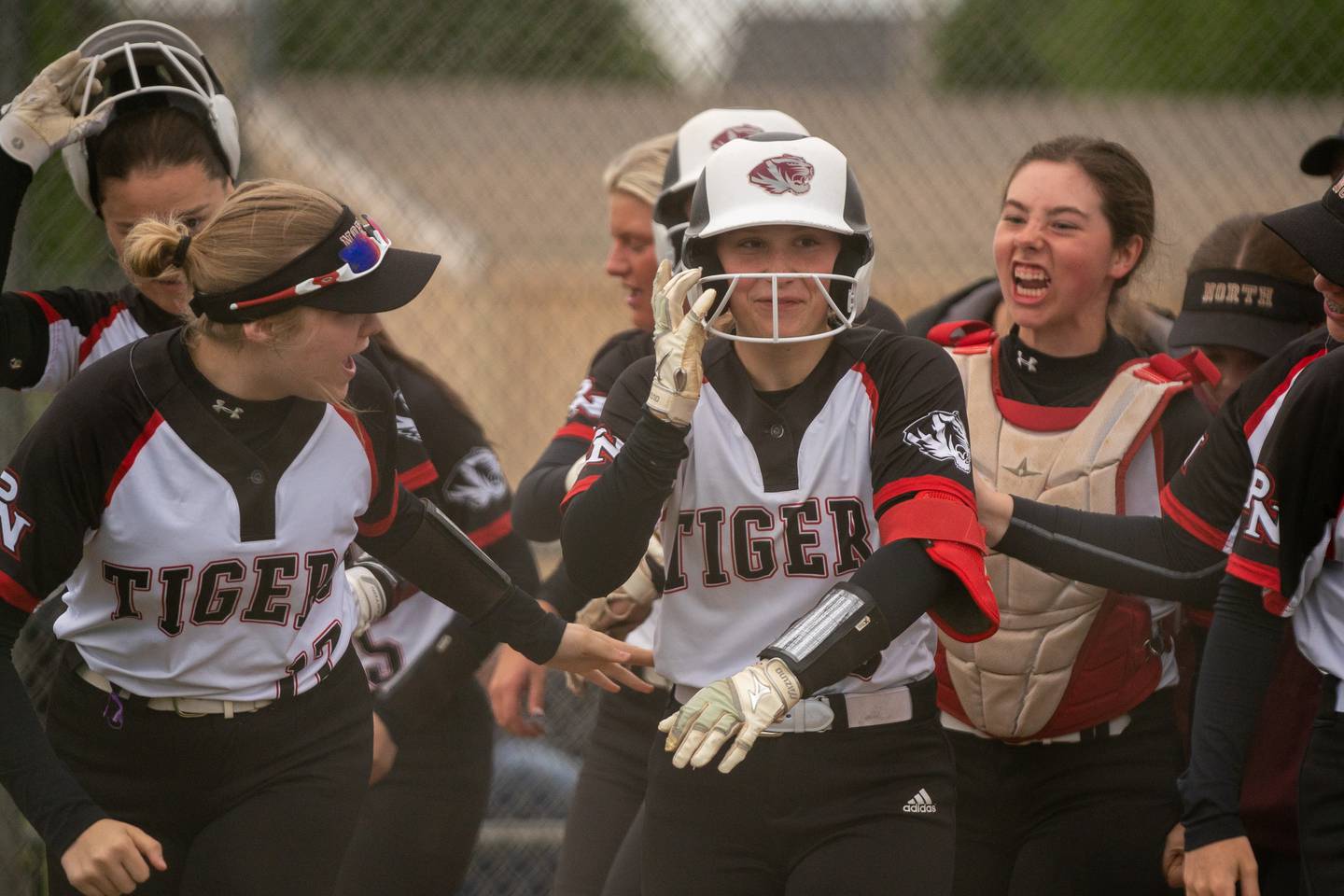 A young Plainfield North team that starts five sophomores turned the tables on two regular-season losses to Oswego East with an upset in the regional semifinal.
And they quickly knocked Yorkville on its heels Friday.
Keira Suntken walked to lead off the game and scored on Andi Woods' two-out double. Then Suntken made a spectacular diving catch in center to rob Yorkville's Ellie Alvarez of a hit in the bottom half of the inning.
Yorkville (28-5) went ahead 3-1 with a three-run second inning, but Plainfield North (15-16) came back to tie it in the third as Alexandra Sikora hit a towering drive that cleared the fence for a two-run homer.
"We're very young, and we've been slowly adjusting and adding to our game. I like how they all went in there ready to battle [Reeves]," Plainfield North coach Deanna Blyth said. "She's an excellent pitcher, an MVP-level pitcher, and I loved how every game my girls got stronger with her."
The Foxes, however, answered quickly.
Avery Nehring reached on an error to start the bottom half of the third, and Alvarez singled. Sam Davidowski's RBI groundout brought in the go-ahead run, and Koster followed by serving an opposite-field single to right to bring in Alvarez to make it 5-3.
"I knew we needed to score there. I was thinking right side and made it happen," said Koster, who also singled in a run in Yorkville's three-run second inning. "I think we all knew that we had to score to win anyway. That's the mindset we have throughout the game. We have all put in so much work. We have to trust that the work we put in will get us the win."
Reeves (18-3), with the lead for the second time, got stronger as the game progressed, retiring six batters in a row after Sikora's home run.
Suntken doubled, and Victoria Countryman reached on an error with two out in the fifth, but Reeves came back to strike out Sikora swinging on a wicked changeup, the first of seven straight outs to end the game.
"That was huge for us, got my team going," Reeves said. "I'm using that pitch a lot more."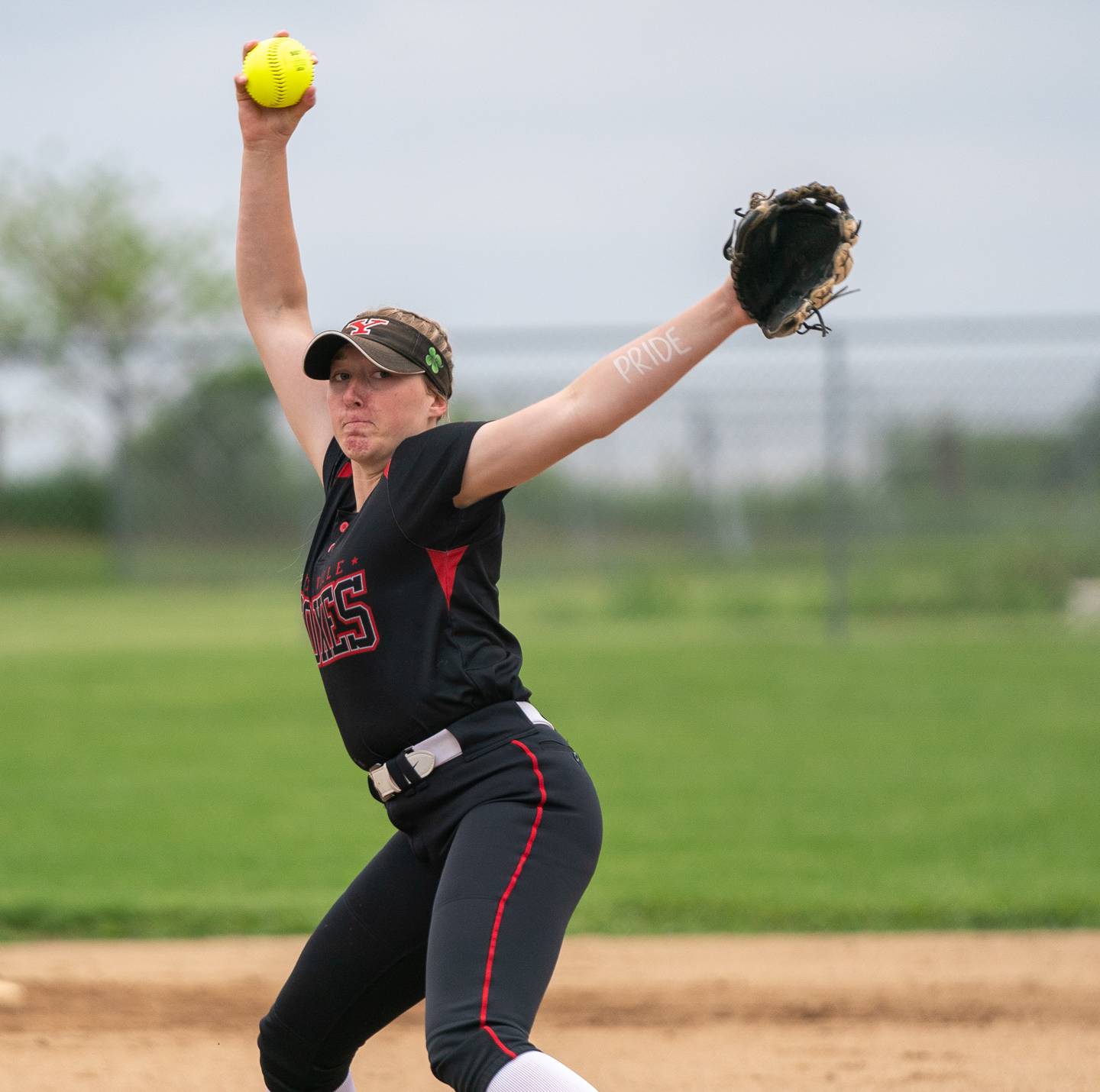 Indeed, the hard-throwing Reeves turned to the changeup once again in the seventh, getting a swinging third strike on the game's last pitch to strike out the side in the seventh.
"It was definitely on today, and she was using it, and it really was a big pitch for us in a lot of situations, and it really helped us set them up," Regnier said. "It builds that confidence when you have that changeup working, and she did."
Jensen Krantz had two singles, the first of them a two-run single in the second, and Davidowski had two singles and an RBI for Yorkville, which advances to face West Aurora in Tuesday's sectional semifinal at Yorkville. The teams split two conference games during the season.
Suntken reached base three times with two hits for Plainfield North.
"We had one senior out there on the field today. Very proud of them," Blyth said. "It's all about progressing, every day getting stronger and better."