NAPERVILLE – This is the first year sisters Alana and Olivia Rawls are playing together for the Geneva girls soccer team.
Alana, a senior forward, and her sophomore sister showed in the closing stages of the Vikings' 3-1 victory over Oswego Saturday why they are enjoying their own company.
[ Photos: Geneva vs. Oswego soccer ]
In a Naperville Invitational group-play game at Naperville Central, Alana Rawls beat a defender one on one in the 62nd minute and buried a rebounded shot in the back of the net to give her team a 2-1 lead.
Olivia Rawls got into the act 11 minutes later, firing a right-side cross pass to her sister, who found the right corner of the net.
That was more than enough insurance for the Vikings.
"They're always able to find each other on the field," Geneva coach Megan Owens said. "They have a good connection, and it's the first time they have been able to play with each other, with COVID and everything last year. They played well today."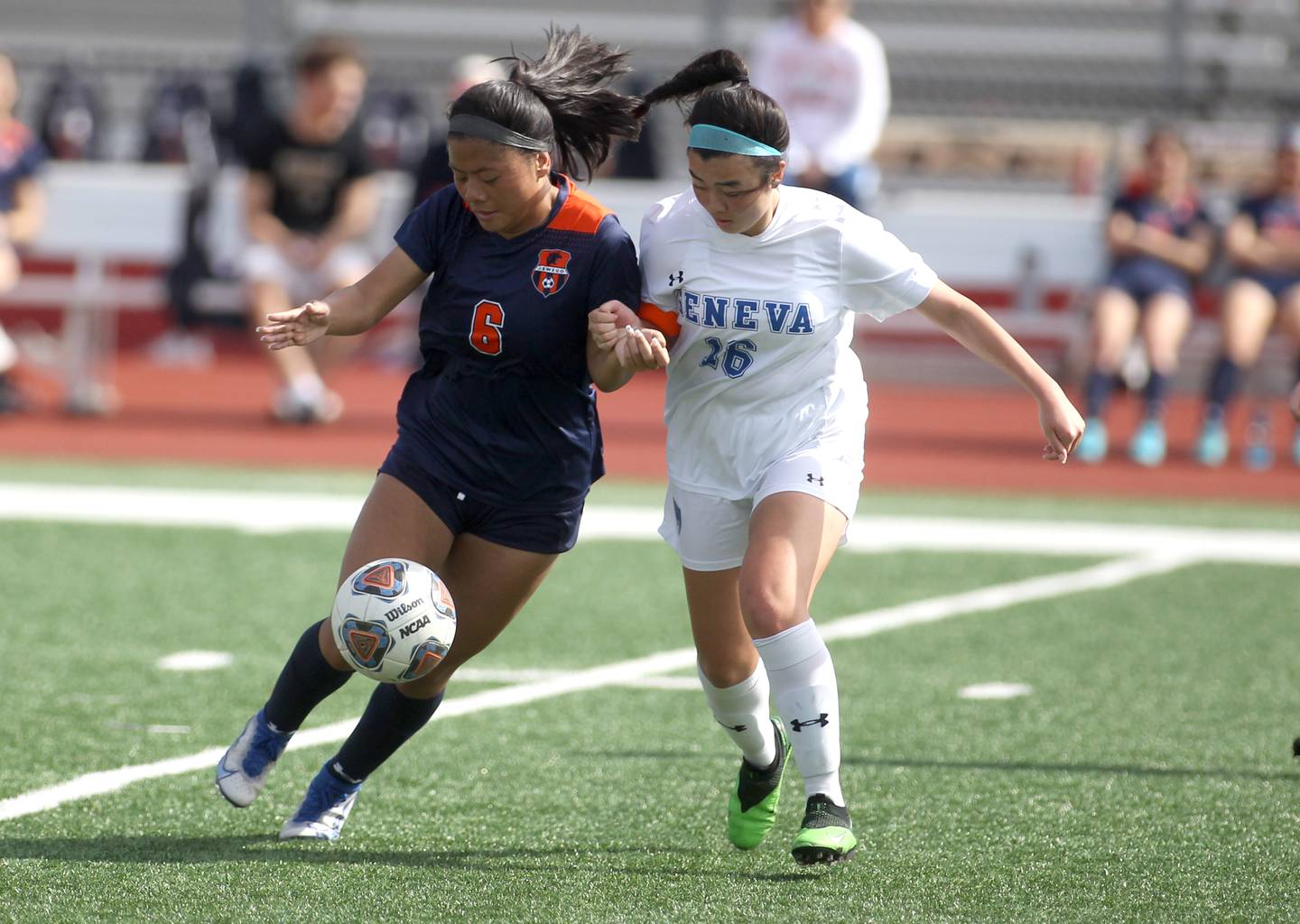 The Rawls sisters were beaming afterward, and why not? They helped elevate their team to a 10-4 record against a sturdy opponent in Oswego (6-5-1).
"I came back from injury last year, so this is the first official season we played together, and so we were looking forward to getting back out," Alana Rawls said.
Geneva scored 20 seconds into the game on a point-blank shot by senior forward Kaidence Horner, and for a long while, it looked almost like the Vikings' defense would stand tall and hold off the Panthers the rest of the way.
Wrong. Oswego junior striker Anna Johnson got the equalizer on a breakaway in the 50th minute, beating one defender and firing a laser beam that pierced the back of the net.
Suddenly, it was a ballgame.
The mindset for Johnson and the Panthers at that point was, "that we need to keep going at them," she said. "Under pressure, we needed to keep going and put the pressure on them."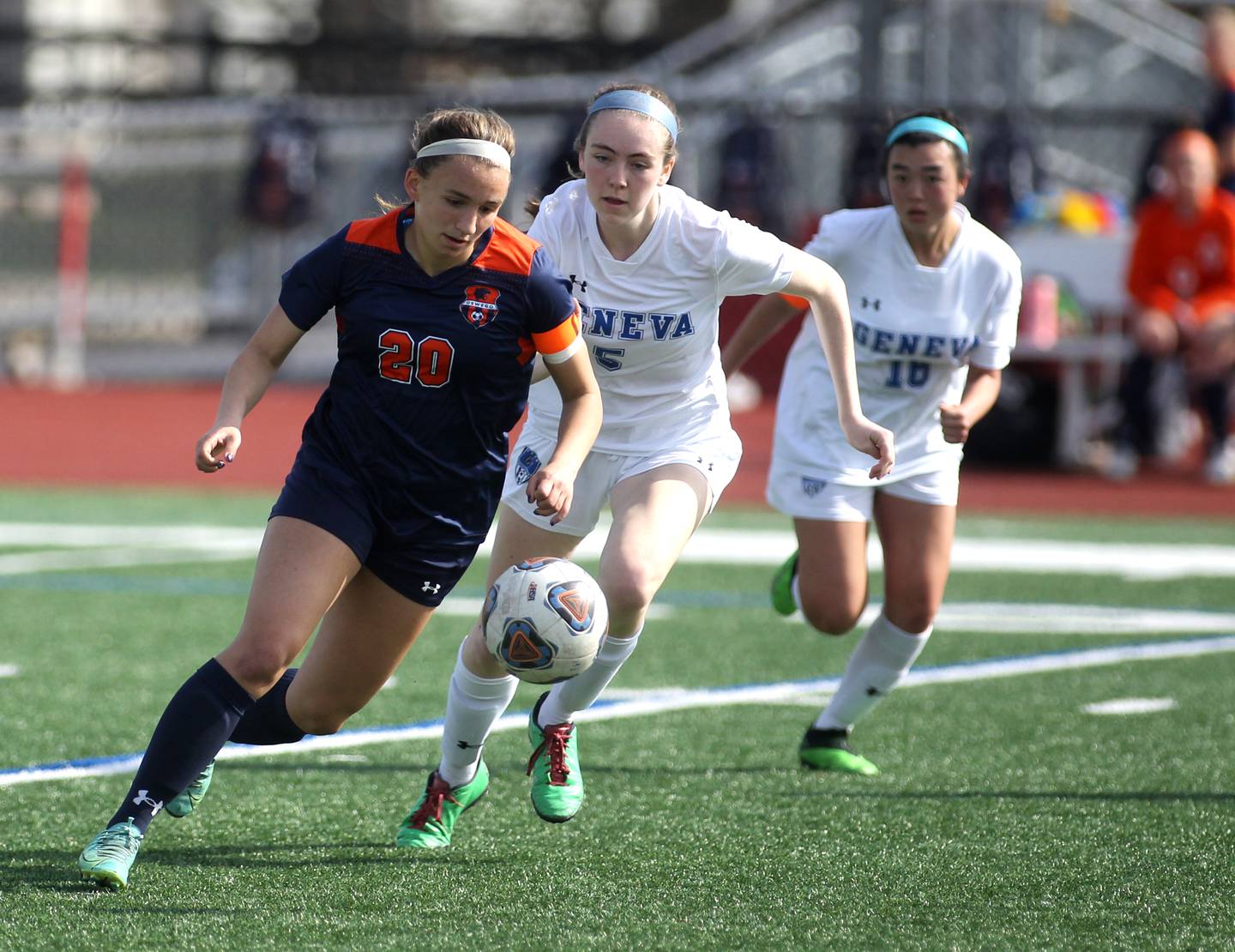 One of the problems for Oswego was the Geneva game was its third in three days.
"It was definitely trying," Johnson said. "I know a lot of us this morning were achy getting out of bed, but I think the team really worked through that. It's good to have three quality games in a row, but definitely a long three days."
Geneva peppered Oswego sophomore goalkeeper Amara Loghmani and senior Maggie Leger with a whopping 20 shots – 14 on goal. The best Oswego could muster was nine shots, five on goal.
"This is our third game, and you could tell at the end, the girls were just tired," Oswego coach Gaspar Arias said. "I think at the end, we kept trying and trying, but my defenders were tired."
Geneva, on the other hand, was dealing with personnel issues, according to Owens, which didn't make the win easy.
"We were pretty short-handed today," she said. "We had some kids out sick, and some kids out of town for basketball and things, but I was glad to be able, with the first really warm day, and with this wind, come out and get that victory."