GENEVA – Holiday cheer was back in full swing Friday night, as thousands of people filled Third Street for the annual Geneva Christmas Walk.
Not only were the festivities back after being canceled last year due to the pandemic, the 40-degree temperature with no wind, rain or snow brought out everybody, including grandmothers, uncles, kids, nieces and babies.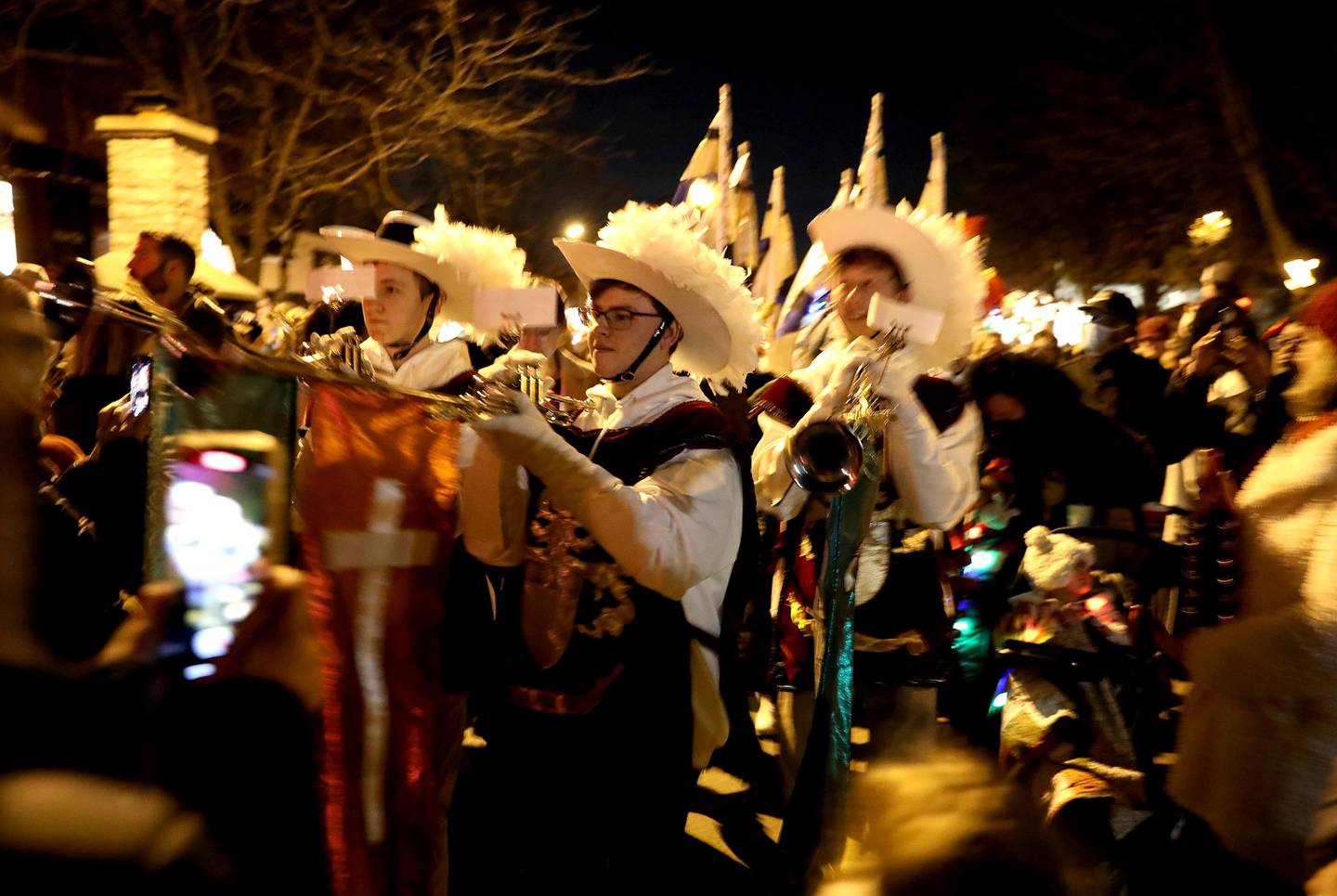 Geneva resident Adam Fontana was there with his wife Kelsey, 3-year-old son Luca, friends Carrie Jimenez, and her son Isaac, 5, brother-in-law Cory Fecht and his wife Hannah.
"This is the second time we've been able to come with our son," Adam said. "The first time in 2019 he was a little baby bundled up in blankets. So now he's the big 3 … he saw Santa, he saw the lights come on."
The next stop for the family and friends was to go to the Geneva Lutheran Church for the live nativity, then a stop at Graham's for chocolate or ice cream.
Jimenez, also of Geneva, said she comes to Christmas Walk every year – except last year.
"We love it," Jiminez said.
The festivities – including Santa's arrival, the Swedish spirit of the season, Santa Lucia, the lighting of the tree and presentation of the first candy cane – were not only for children, as the street was just as packed with adults.
Cheryl Moore and her daughter Nichole Brown were also enjoying the festivities. Moore said she had not been to Christmas Walk since she was a teen living in Geneva. She recently moved back and didn't want to miss it.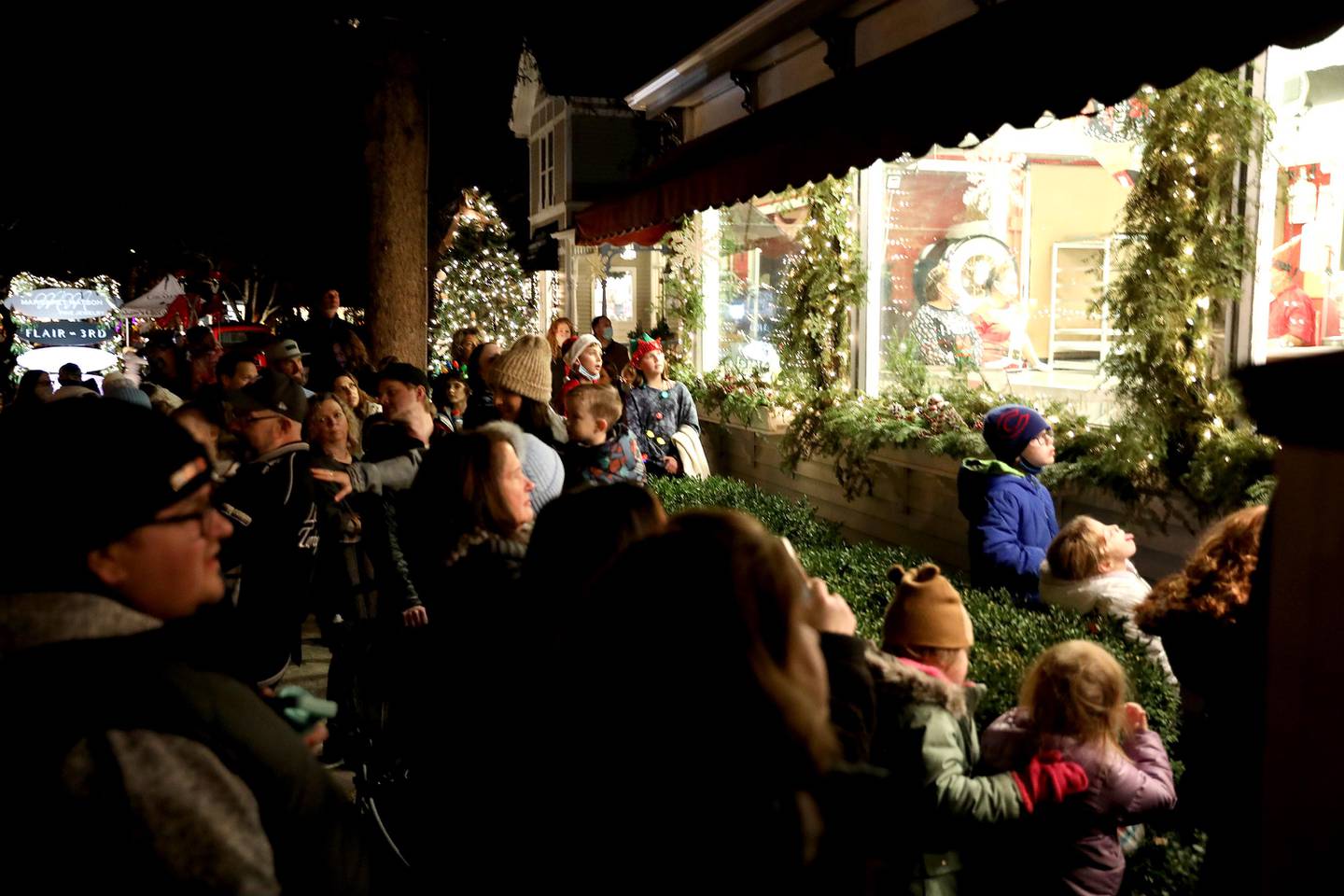 "My daughter and I wanted to come see the Christmas tree lighting and do the whole Third Street shopping and have a mother-daughter night," Moore said.
Brown said this is the first year she's lived in Geneva and wanted to come to the event.
"I wanted to experience it because I was from DeKalb and we didn't have this kind of stuff out there," Brown said.
Batavia resident Cayce Horton was with a large white dog, a Great Pyrenees-Laborador mix, appropriately named Jack Frost.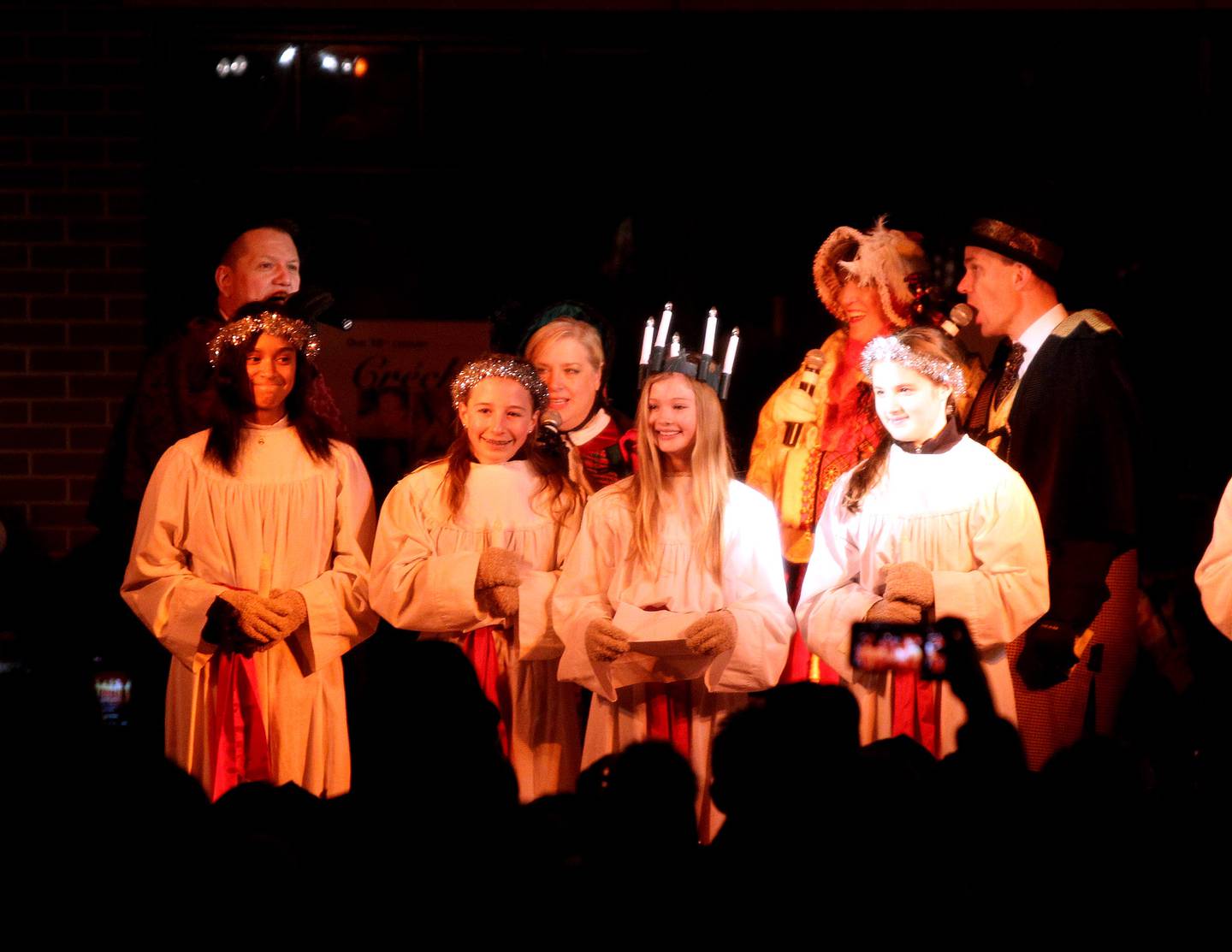 "It's a good kick-off to the holiday season," Horton said. "And I like to get the hot chocolate and peppermint from Graham's. And we just walk around and watch the tree lighting and it's a good time to get around town."
After carolers entertained with holiday songs, Scott Lebin, board chairman of the Geneva Chamber of Commerce, took to the stage and called out to the crowd, "Have you all been good little boys and girls this year?"
When the children chorused, "Yes!" in response, Lebin said, "I'm not talking to you children, I'm talking to the daddies and mothers. Those are the ones we have problems with."
Mayor Kevin Burns welcomed the crowd, saying downtown Geneva is "the heart of where everything fun happens since 1835 - we have always known how to host a party."
"And tonight is something extraordinarily special since we missed you last year," Burns said. "So, welcome back folks."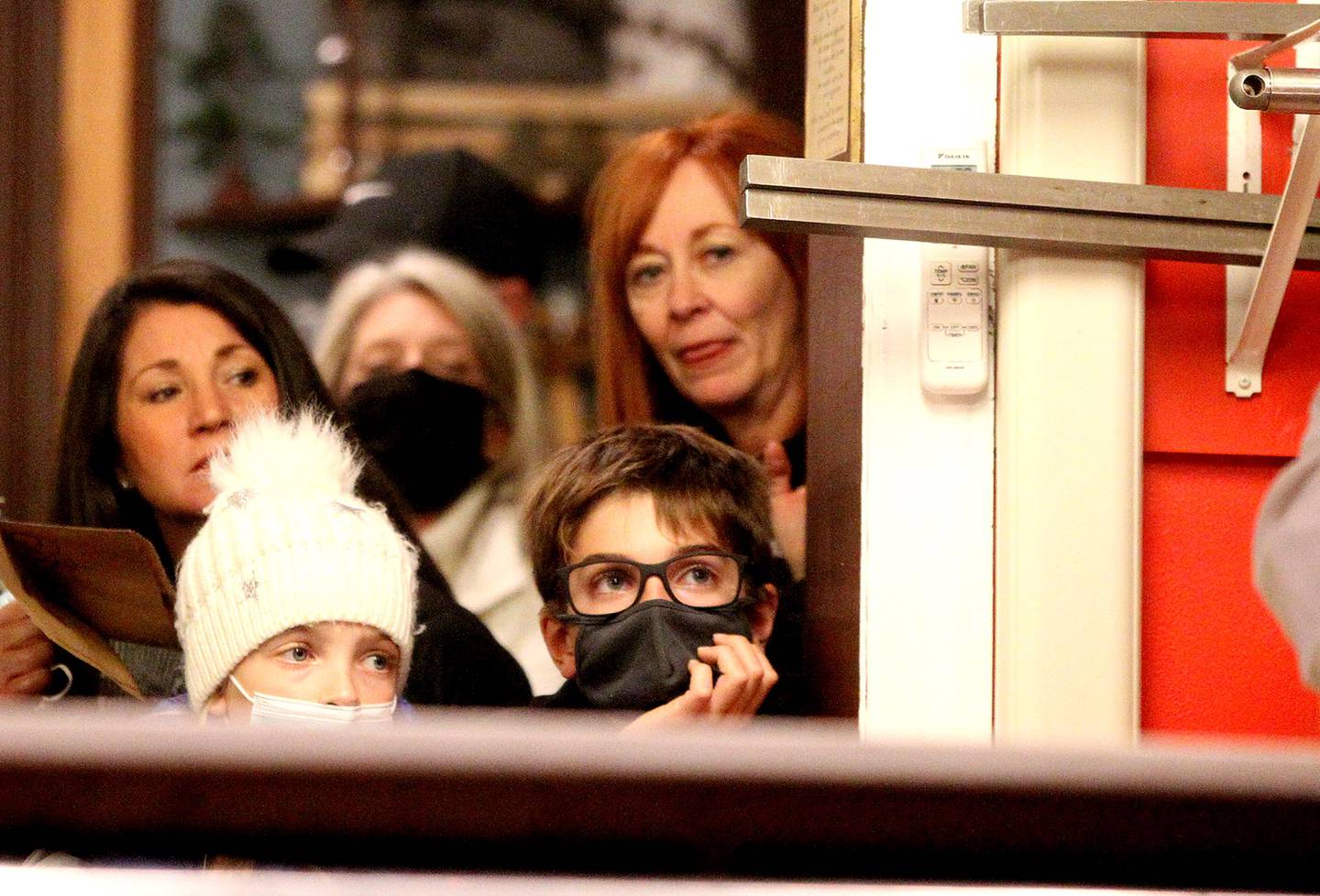 But Burns also shared two serious notes.
For one, Burns said that he had been in contact with Shawn Reilly, the mayor of Waukesha, Wisc., which suffered a massacre on Nov. 21 at its annual Christmas Parade.
"As we celebrate tonight, we celebrate on their behalf as well and we keep them in our thoughts," Burns said.
And two, that this year's Christmas tree was dedicated to "a firefighter who lost his battle with cancer not long ago, Gavin Hayes."
"The tree not only symbolizes the joy of the season, but also the warm embrace of all Geneva citizens who not only knew Gavin, but loved him very much," Burns said. "So to his family, this tree is part and parcel our gift to you this holiday season."