CHARLESTON — Batavia senior Reese Wheatley heard the footsteps coming closer to him in the final seconds of Saturday's 800-meter relay.
But Wheatley, with the Bulldogs seeded second in the Class 3A 800 relay, was focused on not letting anybody pass him.
Homewood-Flossmoor entered the state meet seeded first in the 800 relay. With H-F star sprinter Jalen Brown barreling down on him in the final 75 meters, Wheatley responded with a strong finish to lift Batavia to a state championship in a time of 1:27.80. Batavia's relay team of Scot Parker, Jacob Hohmann, Anthony Bradley and Wheatley notched the second relay championship in program history and just fourth all-time state title.
"I could feel (Brown) coming, but Anthony got the lead for me, so when I got the baton, I just tried to hold it," Wheatley said. "I tried to push myself in the last part of the race because I knew it was for the state title. I put everything out there that I could."
Bradley said all four runners performed at an elite level on Eastern Illinois University's blue track to help the Bulldogs score 10 points to finish seventh in the team standings with 24 points.
"We were seeded second, so I knew somebody was coming behind me," Bradley said. "I saw a guy in lane eight, so my goal was to catch him. This is awesome. We've been working so long, so this means the world. It was definitely worth all the hard work."
The Bulldogs' 1,600 relay of Hohmann, Tyler Piron, Jonah Fallon and Bradley almost added another state title in the final event. The foursome captured second place with a time of 3:20.04, with Hinsdale Central's Daniel Watcke shocking the field with an amazing 400 performance to lead the Red Devils (3:19.48) to the state title.
Fallon, a junior, fell shy of notching a personal record in a fifth-place showing in the 400. Seven of the top eight placers all set a new personal record in the 400. Edwardsville's Brandon Battle, a three-time state champion, won the event in a time of 46.48.
"I knew Brandon Battle was running in the race, so I just had to focus on my own race and was able to get out fast," Fallon said. "I had to push myself because of Brandon, and that helped."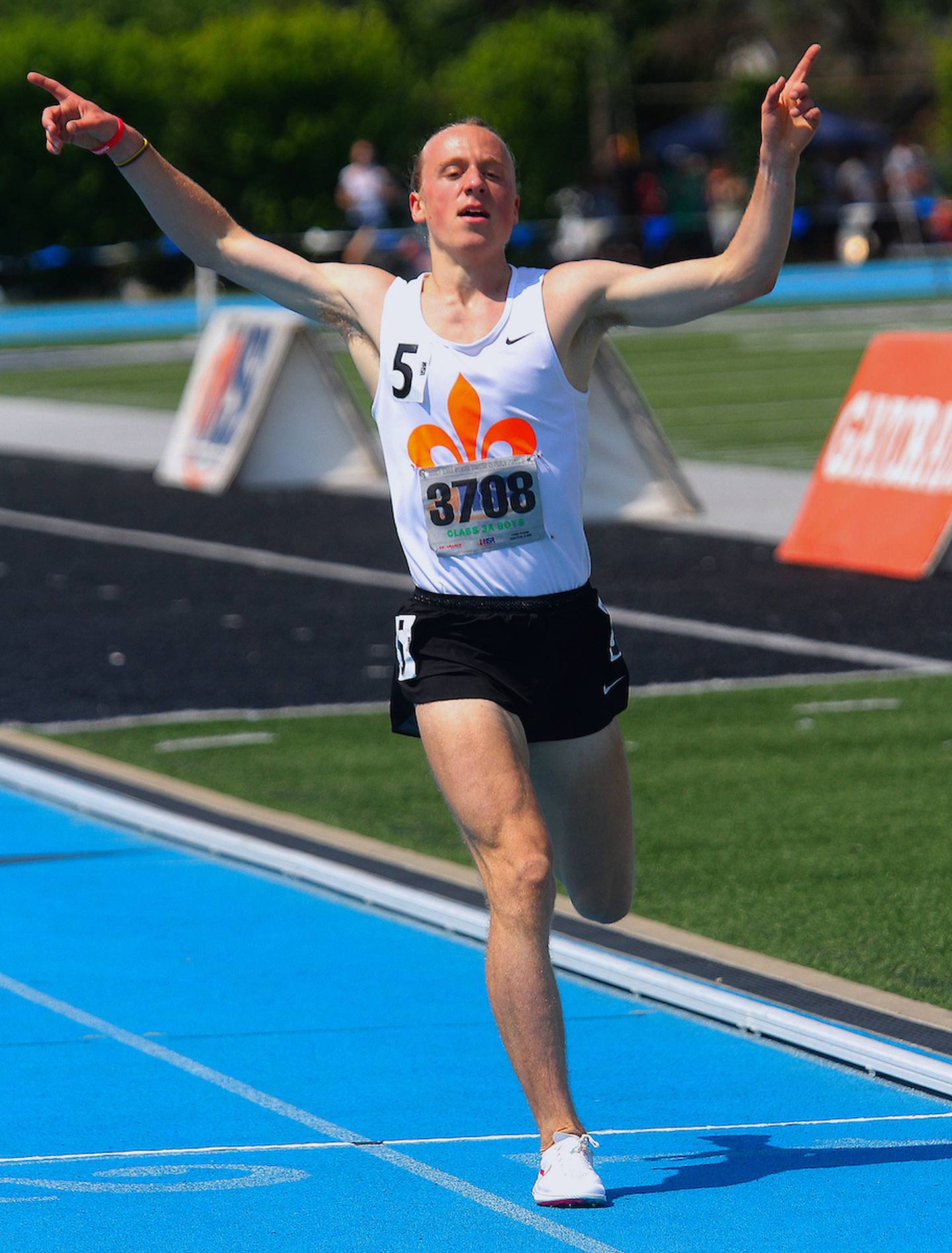 St. Charles East's Micah Wilson entered the state meet seeded fifth in the 3,200 but he made program history with an awe-inspiring race on Saturday. Wilson clocked a first-place time of 9:11.71 to become the first state champion in St. Charles East history.
"This is amazing, and I'm so happy," Wilson said. "I just tried to run hard at the end and give everything I had to win it."
St. Charles East's Luke Schildmeyer was in a position to win the state title in the 1,600 but Jacob Myers of Lake Zurich's stunning late kick powered him to first place (4:10.63). Schildmeyer, a Notre Dame recruit, placed second with a personal best time of 4:12.10.
"I saved up my energy for that mile because I knew it was going to be super competitive, Schildmeyer said. "I ran the first two laps pretty tactical and made a move with 800 to go and gave everything I had. I just had nothing left with 75 (meters) left. I just tried to give it everything I had."
Geneva's Tim Archibald nearly earned a top-three finish but captured sixth place in the 800 in a time of 1:56.12. Geneva teammate Ben Calusinski was fifth in the 3,200 in 9:19.37.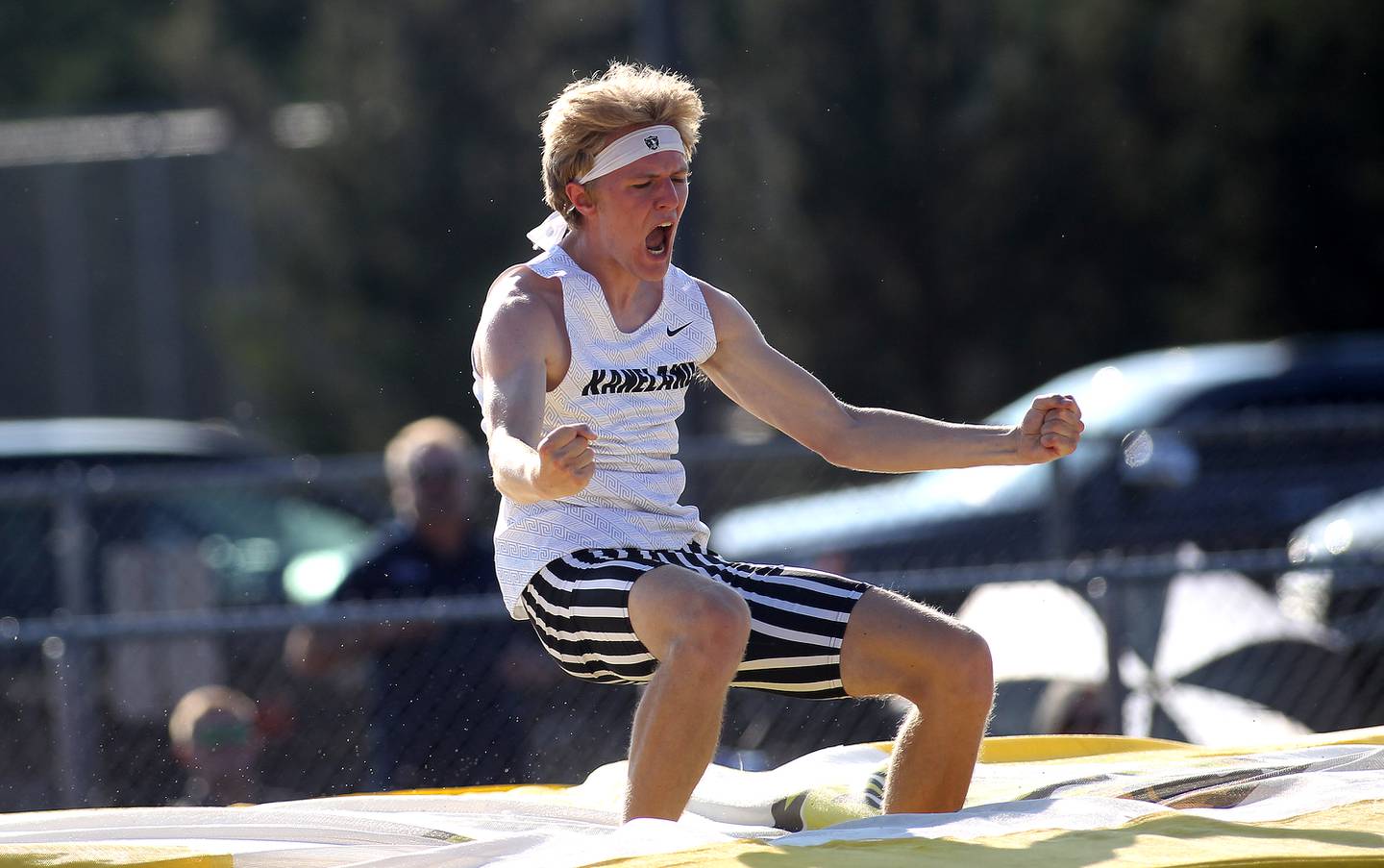 Even though the 3A state was a one-day affair, Kaneland's Aidan Gatz and Ted Allen added to the program's rich state tradition in the pole vault. Gatz finished in third place (4.47 meters) and Allen added a sixth-place medal (4.47).
Gatz, a senior headed to St. Mary's next season, overcame an injury to notch his bronze medal.
"I was feeing really good, but my second-to-last jump, I kind of hurt my shoulder and couldn't take my last jump," Gatz said. "I pulled something in my shoulder because I held onto the pole too long. But I'm still super happy. All my other jumps I made on first attempt with everything."
Allen, a Northern Iowa recruit, said he was pleased with his performance.
"I jumped well, but I've had better days," Allen said. "To place at the state meet was really big for me."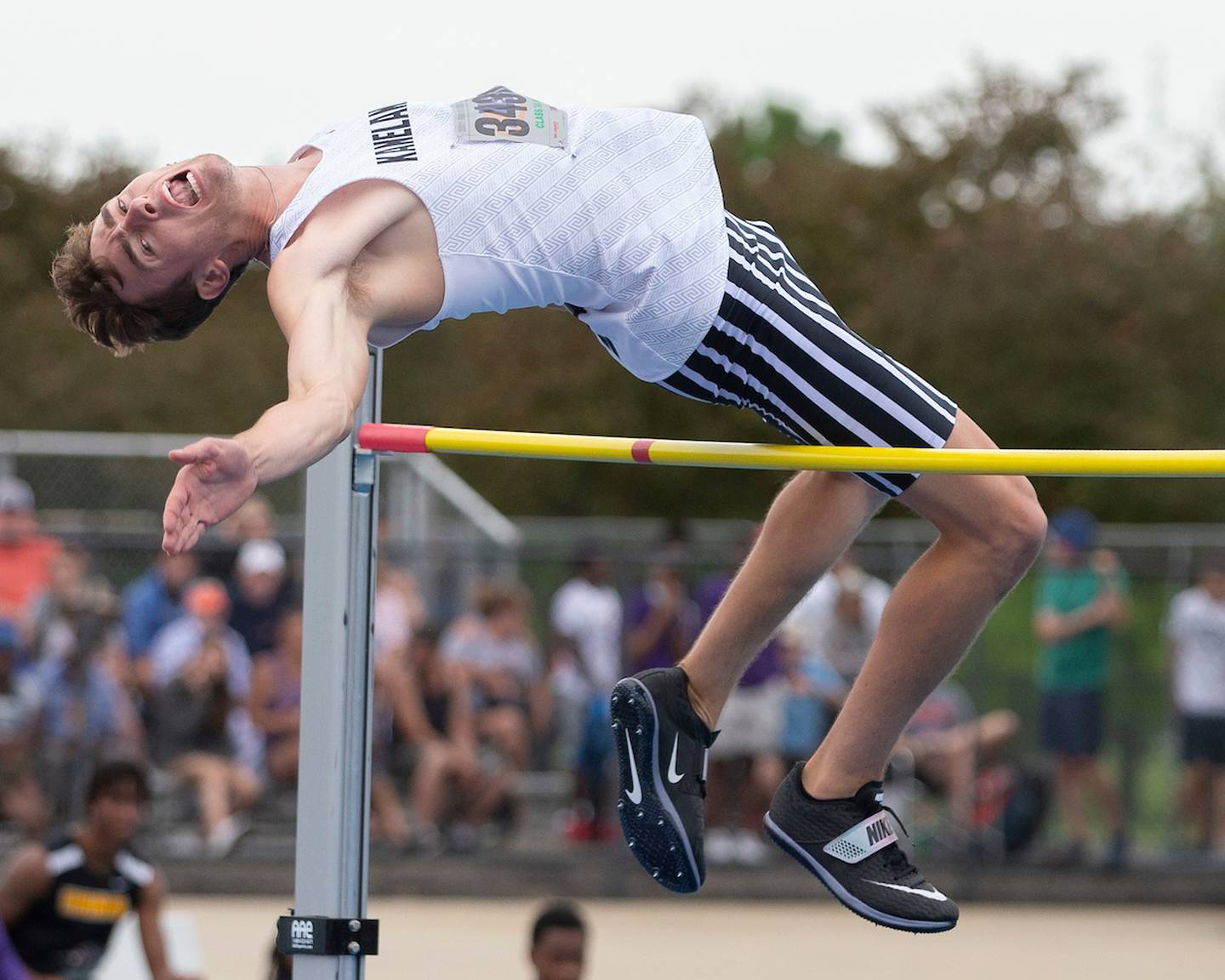 Porter Conroy, an Eastern Illinois signee, took fifth place in the high jump (1.95 meters) to add to Kaneland's medal count.
"I was happy to be all-state, but I definitely think I could have done a little bit better," Conroy said. "I knew I had some better jumps in me, but it didn't fall in my cards. I'll take the fifth place."
St. Charles North's 400 relay team of Cameron Conforti, Joshua Duncan, Lucas Makishima and Joshua DiNatale placed fourth in a time of 42.33. Paolo Gennarelli placed third in the shot put (17.57) early in Saturday's state meet. His teammate, Joshua Kolodzieg, took fourth in the pole vault (4.47).
"I just tried to stay confident and felt pretty good because I stayed focused and lasered in," Kolodzieg said. "I felt I could've done better, but I'm happy with my performance. I'm happy to be a top placer."