ST. CHARLES – Trailing by seven points with four minutes left in regulation, Wheaton Warrenville South stayed true to perhaps what the Tigers do best: hustle, grind defensively and showcase a team trust that the game wasn't over.
"I love them. Nothing went right. Nothing went right," Wheaton South coach Mike Healy said after the Tigers' 46-40 overtime victory over St. Charles North on Friday. "The whole game, nothing went right and they just keep diving on loose balls, tipping passes and rebounding the way they rebound."
The Tigers (20-1, 8-0) swept the season series with the North Stars and pushed their win streak to seven.
[ Photos: St. Charles North vs. Wheaton Warrenville South boys basketball ]
It did not come without some uncharacteristic Wheaton South occurrences, however.
"You go 4-for-14 from the free throw line and we didn't shoot it well from three [point range], but what I told the guys: We just trust them and they trust themselves. There wasn't the 'woe is me' look," Healy said. "There was just the look of' hey, let's keep trying; let's keep working."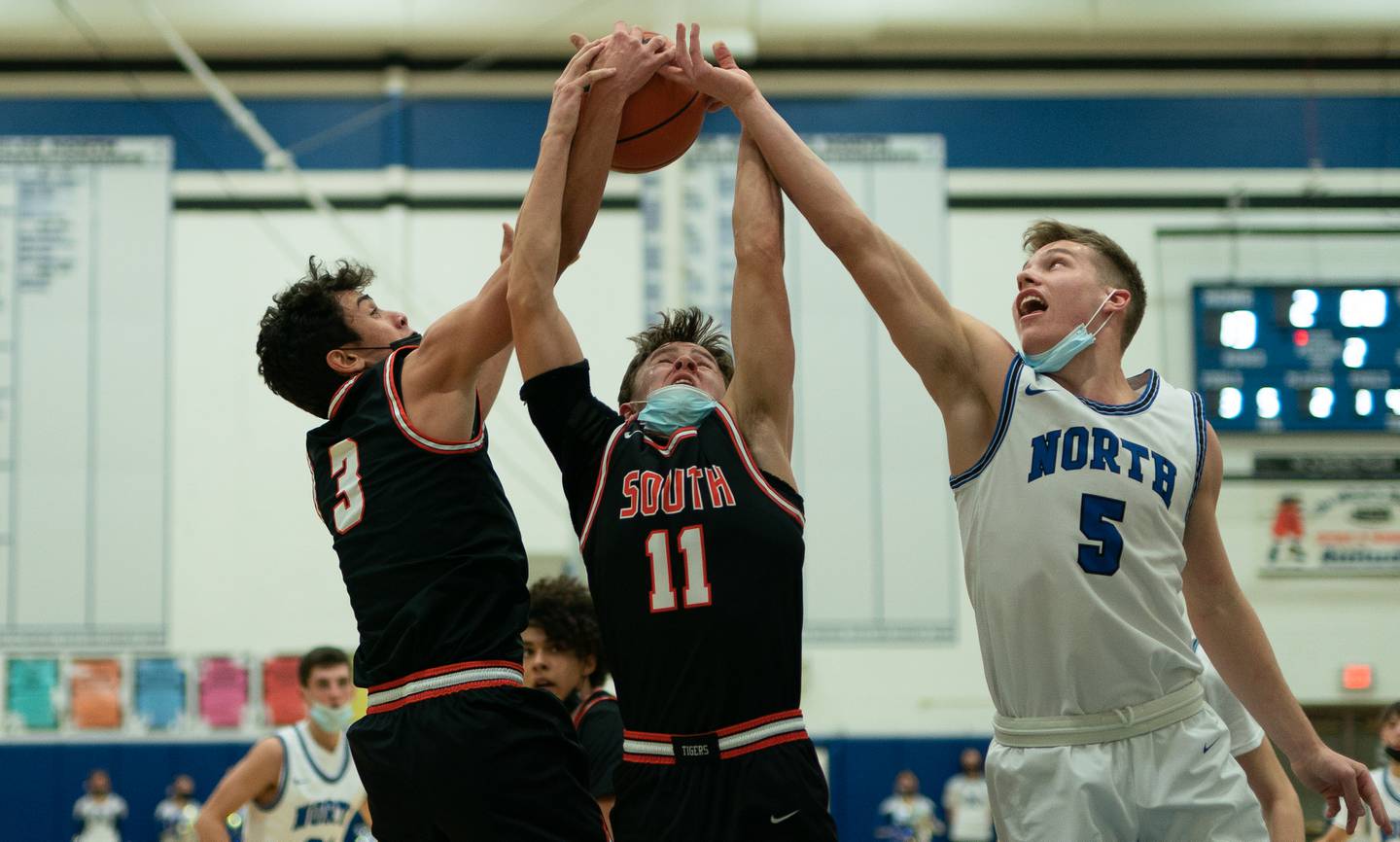 On the contrary, forcing 15 second half North Stars turnovers only helped the Tigers' ultimate winning cause.
After Ethan Marlowe's layup put St. Charles North up seven, WW South's Tyler Fawcett made two layups and Matt Sommerdyke one to close the margin to one with 2:27 remaining in the fourth quarter.
St. Charles North's Mason Seigfried split two ensuing free throws, and Danny Healy tied the game for the Tigers at 37-37 on a layup with 30 seconds left. Seigfried's jumper at the buzzer for regulation fell short.
"I think thing that is characteristic of Wheaton South basketball is. We're down seven points with four minutes left and we're just making play after play to get back into the game," Fawcett said. "Come out firing on all cylinders when OT starts, I think we feel good about that. During the big majority of the game, it was rough and it was ugly, but I'm happy with us and happy with the guys how we didn't give up."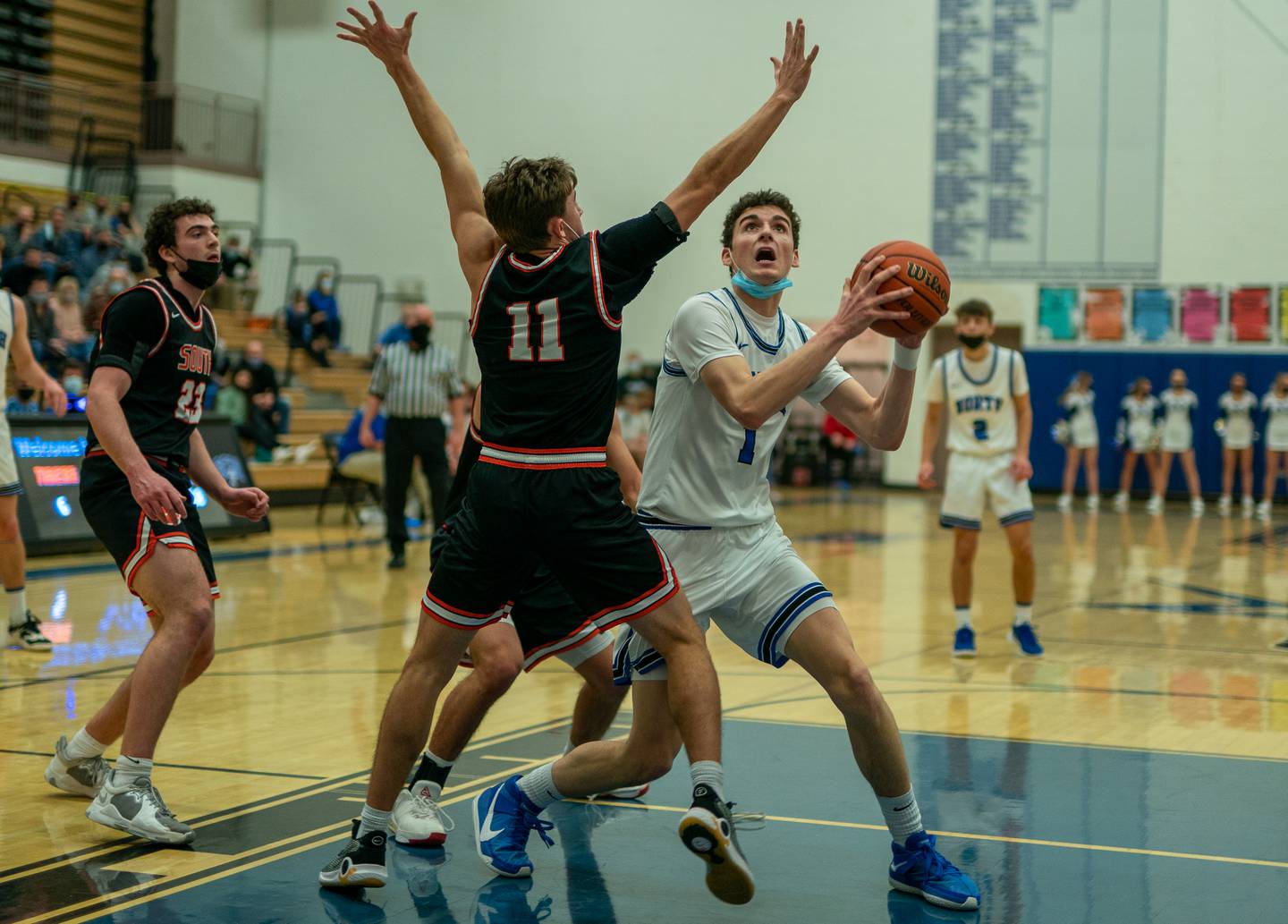 In overtime, Fawcett came out firing by connecting on a three-pointer and a layup, and Rourke Robinson followed with a layup for a seven-point advantage. North Stars senior Ned Hayes buried a three, but the Tigers held on despite 2-for-10 free throw shooting in OT.
WW South nursed a three-point lead at half, but needed the late rally to win in extra time.
"It really seemed like we couldn't get much to go our way. We couldn't really throw it in the ocean for a while," said Fawcett, who finished with 15 points and five rebounds. "We got down in the fourth quarter and…we usually hit [more] shots, so I'm not fully worried."
Robinson had 14 points for the Tigers, while Sommerdyke had six points and three rebounds.
For the North Stars (10-9, 5-3), Friday's loss represented another difficult loss as they searche for answers to finish games despite positive starts.
"I'm really proud of the way they approached the game, prepared for the game and applied the game plan [the] majority of the game," North Stars coach Tom Poulin said. "Down the stretch, we didn't do what wins. We turned the ball over way too much. We backed away from the [ball] pressure and we kind of became passive; missed boxouts, poor decisions offensively, so we didn't do what wins down the stretch."
"Honestly, that's when, as a coach, you got to look in the mirror and say: 'Have I taught it well enough?' So, it's on me to fix this stuff."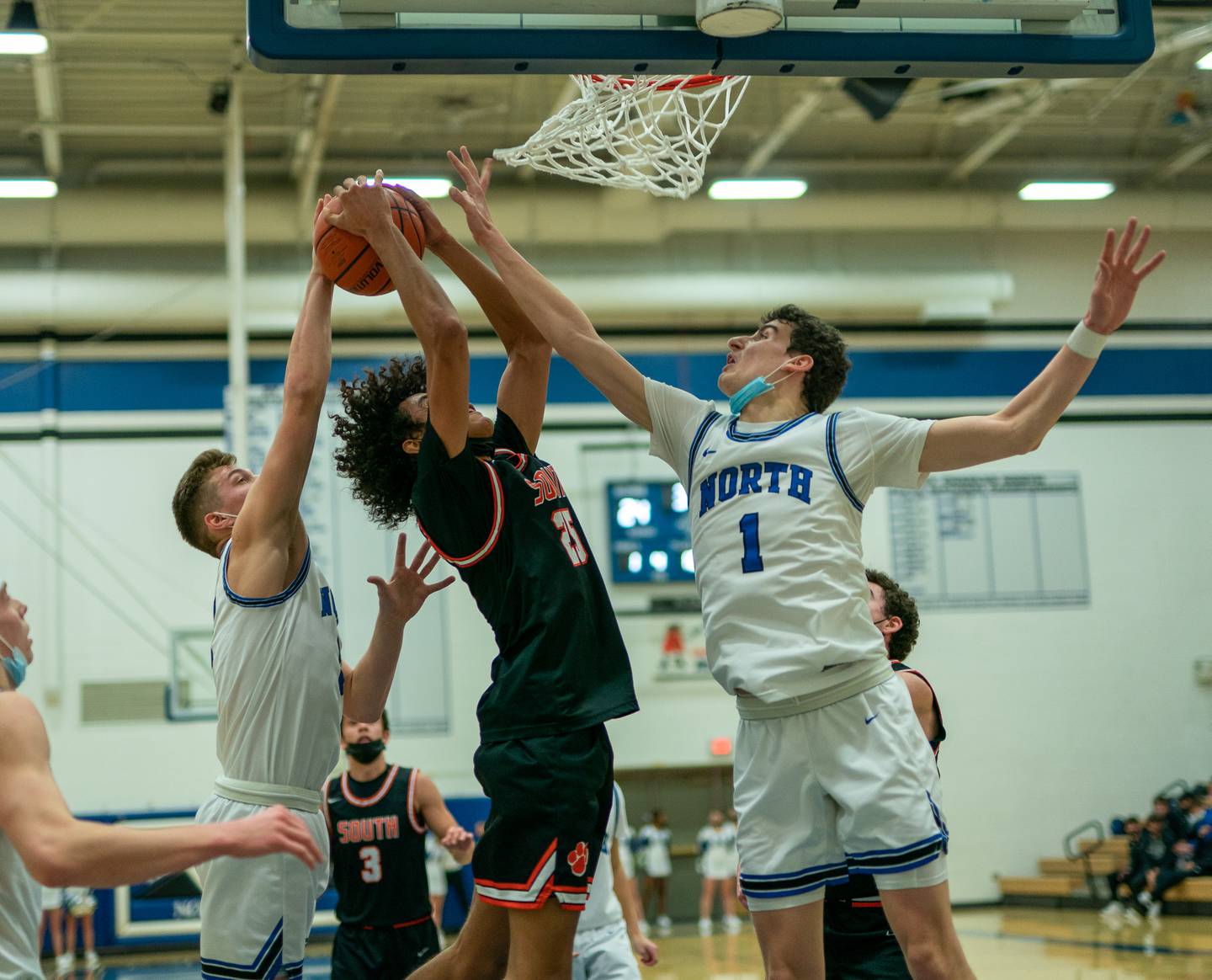 Marlowe acknowledged "down the stretch, we got to be locked-in mentally and play together."
"We had too many turnovers that led to buckets for them," said Marlowe, who had nine points and four rebounds.
North Stars senior Max Love, a typical starter, missed the majority of the first quarter due to a coach's decision. Love, however, rebounded from the brief benching for 12 points, six rebounds and two blocks for the remainder of the game.
"We love Max and we need Max," Poulin said. "Max is one of the better players around and he's I think an awesome teammate…He came in and impacted the game positively right away and we need Max, more than anything, going forward."