BATAVIA – Luke Zook admits at the start of the season he wasn't really taking practice seriously.
The Yorkville freshman received a bit of a wake up call.
"Coach [Jake Oster] finally decided to yell at me," Zook said.
Zook on Wednesday won a 5-0 decision at 152 pounds over Batavia's Noah Ajazi. He helped the Foxes finish off an unbeaten dual season with a 42-23 win over the Bulldogs, who were hosting their final dual before the DuKane Conference meet this Saturday.
[ Photos: Batavia vs. Yorkville wrestling ]
Yorkville (18-0) won nine matches Wednesday, including a forfeit at 220 pounds.
Raymond Cavey (106), Dominick Coronado (126), Ryder Janeczko (132), Zook, Williams (160), Nicholas Sinopoli (170), Hunter Janeczko (195) and Justin Wiesbrook (285) all had victories while Ben Alvarez (220) won by forfeit.
Zook thought practice as very important, but going outside of his comfort zone and switching to a new practice partner, junior 160-pounder Brody Williams, has made all the difference.
"It changed my whole attitude about practice," Zook said. "From that day on, I've been working very hard in practice. Every day. And focusing, and I think that's what helps me. It's helping me a lot this second half of the year."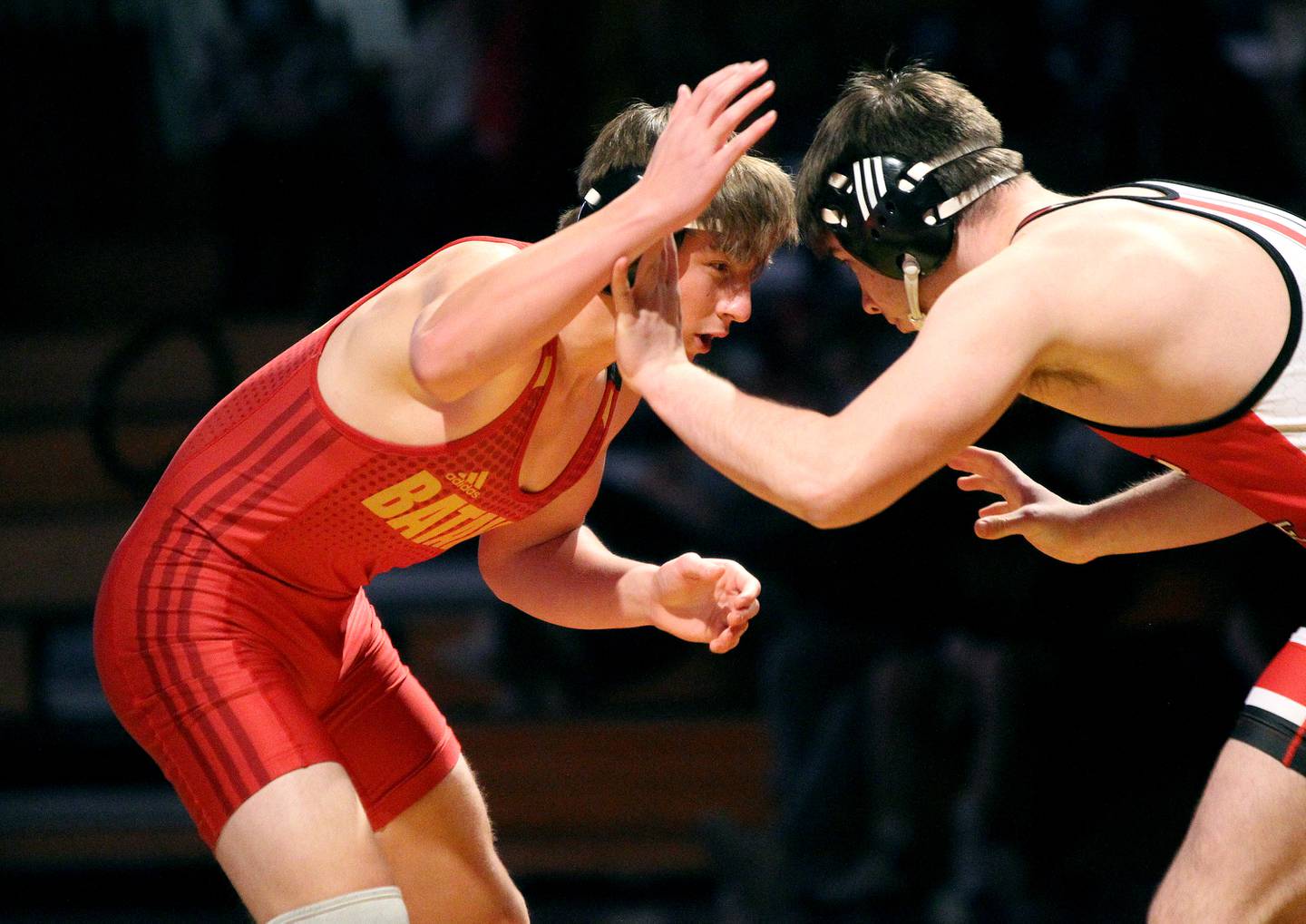 Zook believes Williams "didn't have the right mindset at the start [of the season]" either. As partners, they decided to re-orient their focus and to put genuine effort at improving in wrestling.
Zook, for his part, walked away with a Southwest Prairie Conference title last week. His goals now expand with an eye toward a potential IHSA state tournament bid.
Hunter Janeczko's goal this season as a junior is to reach the IHSA state podium. Reaching the top three is the "ultimate goal."
"It's [about] pushing harder every day," Janeczko said. "[Alvarez and I] are both trying to get on the podium, so push hard every day."
"It's a typical season for me," Janeczko continued. "Building up slowly and getting better slowly.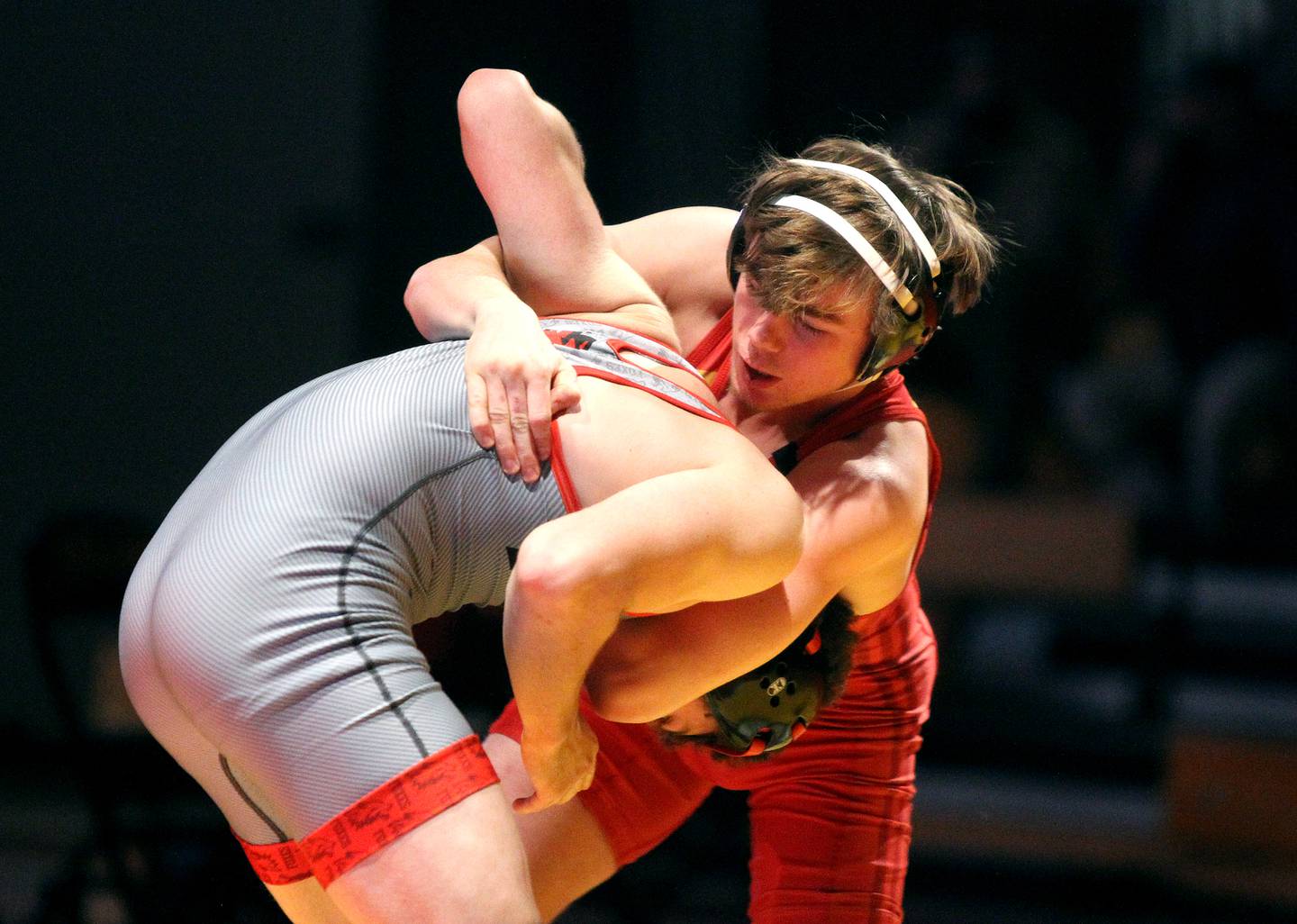 Batavia, which was celebrating senior night, picked up victories from Ino Garcia (113), Aidan Huck (120), Kaden Fetterolf (138), Cael Andrews (145) and Jackson Tonkovich (182).
As a small gesture in remembrance toward former Batavia wrestling standout and volunteer coach, Clint Arlis who passed away earlier this month, the Batavia varsity singlets had a small black bar sewn on a chest strap.
Tonkovich, meanwhile returned for his first sanctioned match after sustaining a neck injury at the Granite City tournament during the holidays. Tonkovich "pinched a nerve and blew a disc between [the] C-3 and C-4 [vertebrae].
"…The kid took me over. My arms were locked-up. I used my head to post, and just messed up my neck up a little bit," Tonkovich said. "I got clearance from the doctor about a week ago, but [I've] taken it easy. I wasn't planning on wrestling tonight, but it was better odds if I was to go out there and get six points for our team. So, I went out there for the team."
His first match back, winning by fall, "was for Clint."
"He was always working with me; great guy. Everybody misses him here," Tonkovich said.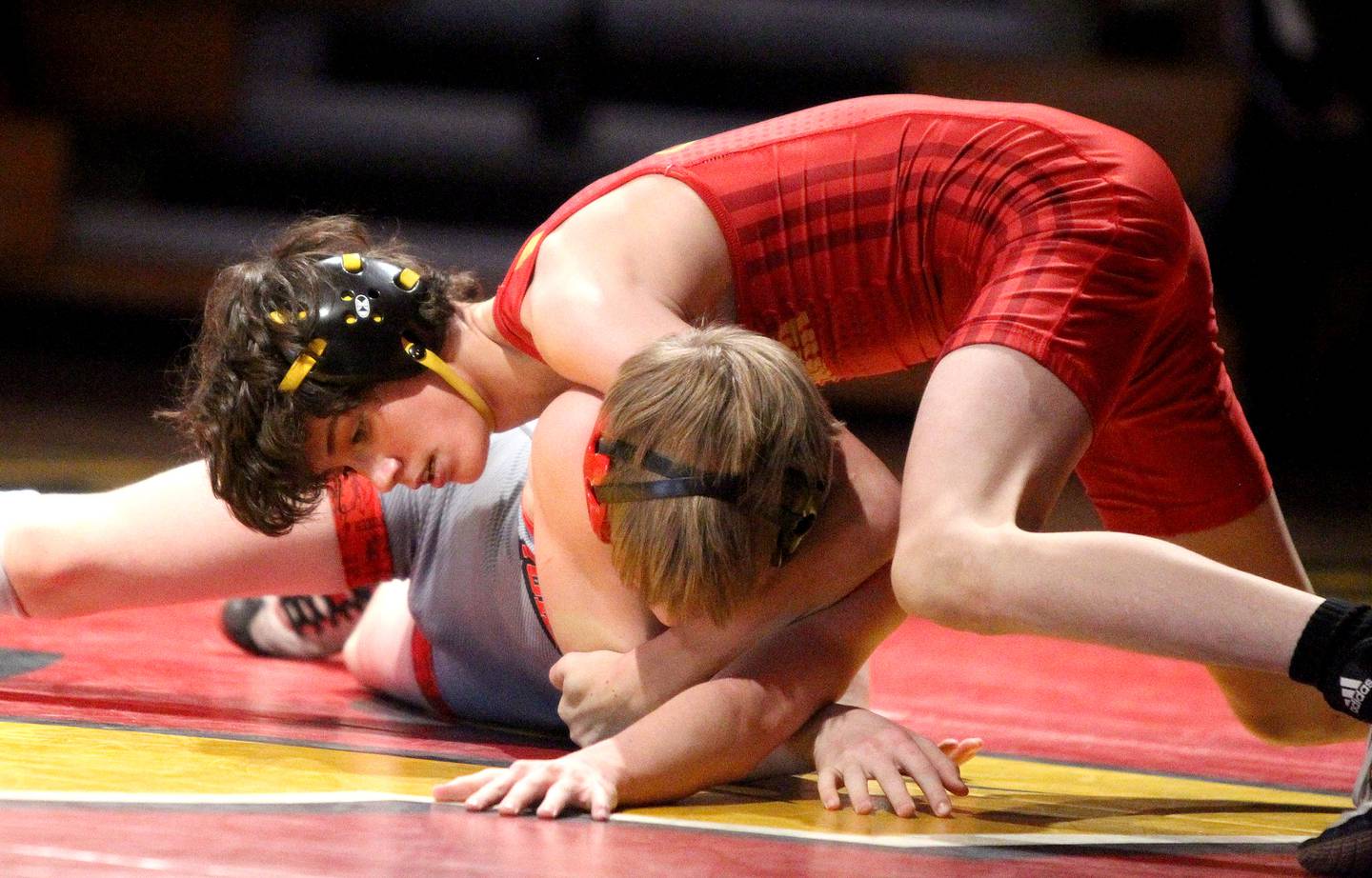 Andrews, a junior, has been enjoying a more normalized wrestling season after last year's shortened campaign due to the pandemic.
With the full season, Andrews' focus has been on "just having no distractions in the [wrestling] room and coming in every day ready to train."
"Really, putting your head down and getting to the grind," Andrews said.
Batavia honored 10 seniors, including Ben Bland, Christian Allen, Karinna Morfin, Tanner Oakes, Dillon O'Connell, Sophia Richards, Julian Ricke, Sandra Sanchez, Mason Yanez and Tonkovich.