In the mood for a special start to the day, we joined a few of our breakfast buddies and headed to Briana's Pancake House Restaurant in downtown Batavia, at the northwest corner of Wilson Street and North Island Avenue.
Devoted to serving breakfast and lunch, the family-owned Batavia restaurant is one of six locations including Elburn and South Elgin.
Our server was attentive and never let our coffee cups go dry, which always earns high marks from the caffeine-deprived. Windows let sunshine into the attractive and airy dining room, with a scattering of unobtrusive televisions on the walls.
One dining companion was eligible for the senior breakfast omelet with a choice of four ingredients. The deal also includes a beverage and two sides. He picked the Popeye omelet combination of bacon, spinach, mushrooms and Swiss cheese.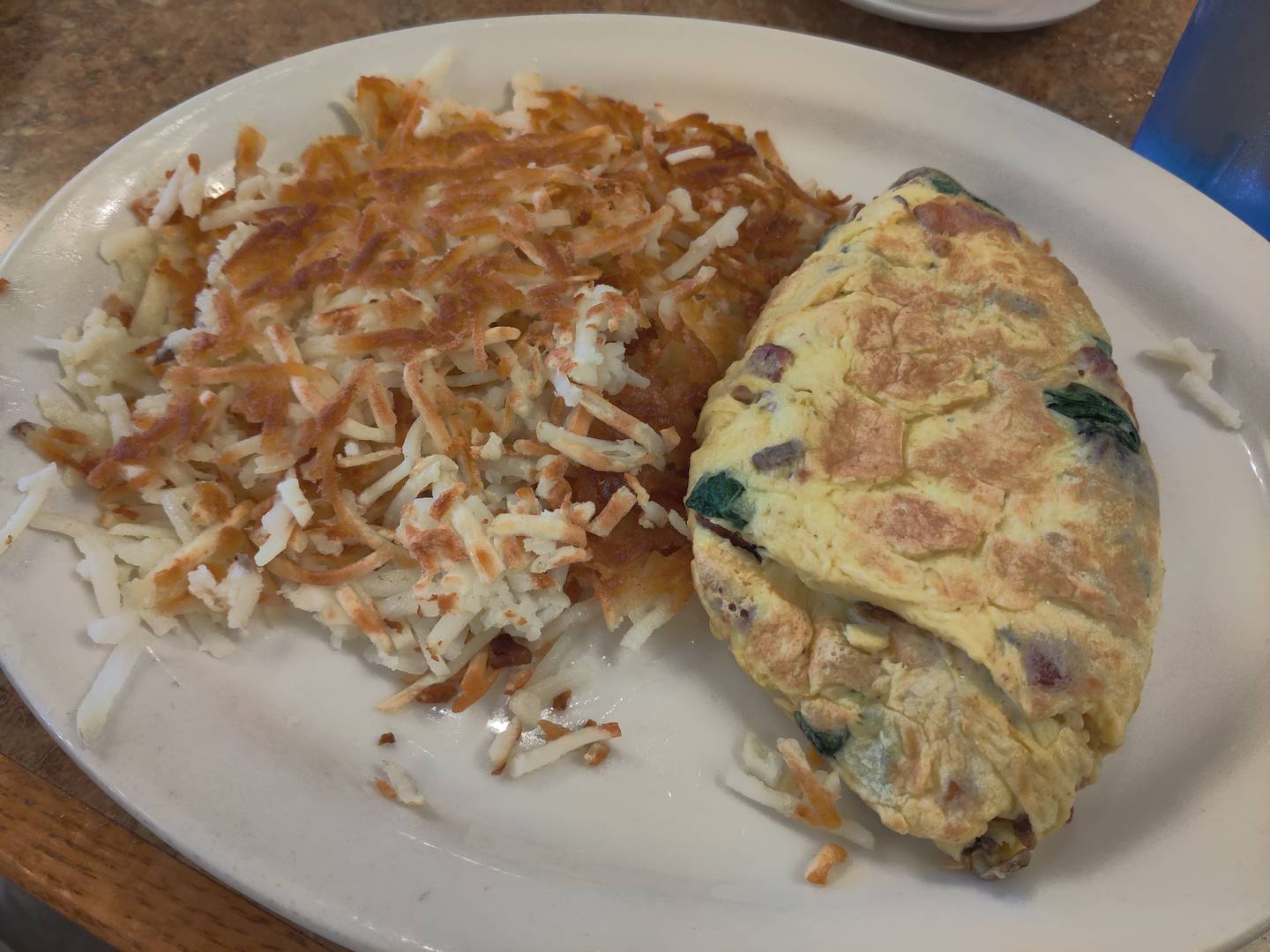 The generously portioned omelet was paired with hash browns and a side of crepes to which he added Nutella and whipped cream for an upcharge.
"It was a tasty and hearty omelet; the hash browns were done just right – hot and crispy. The Nutella crepe brought back memories of Paris," he said.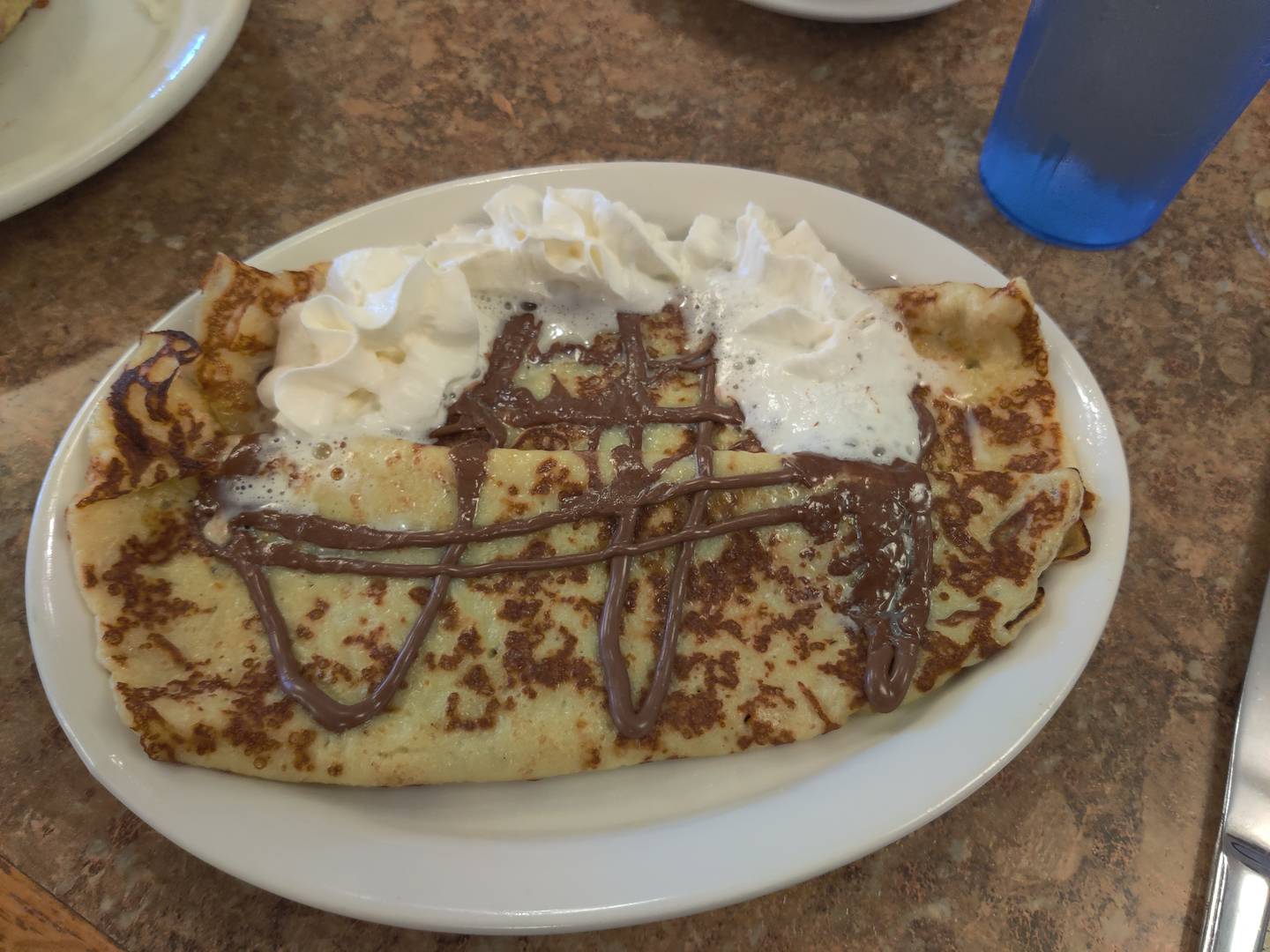 Another diner chose the California Benedict, made with tomatoes, spinach and avocado topped with Hollandaise sauce on an English muffin. He selected fresh fruit for his side.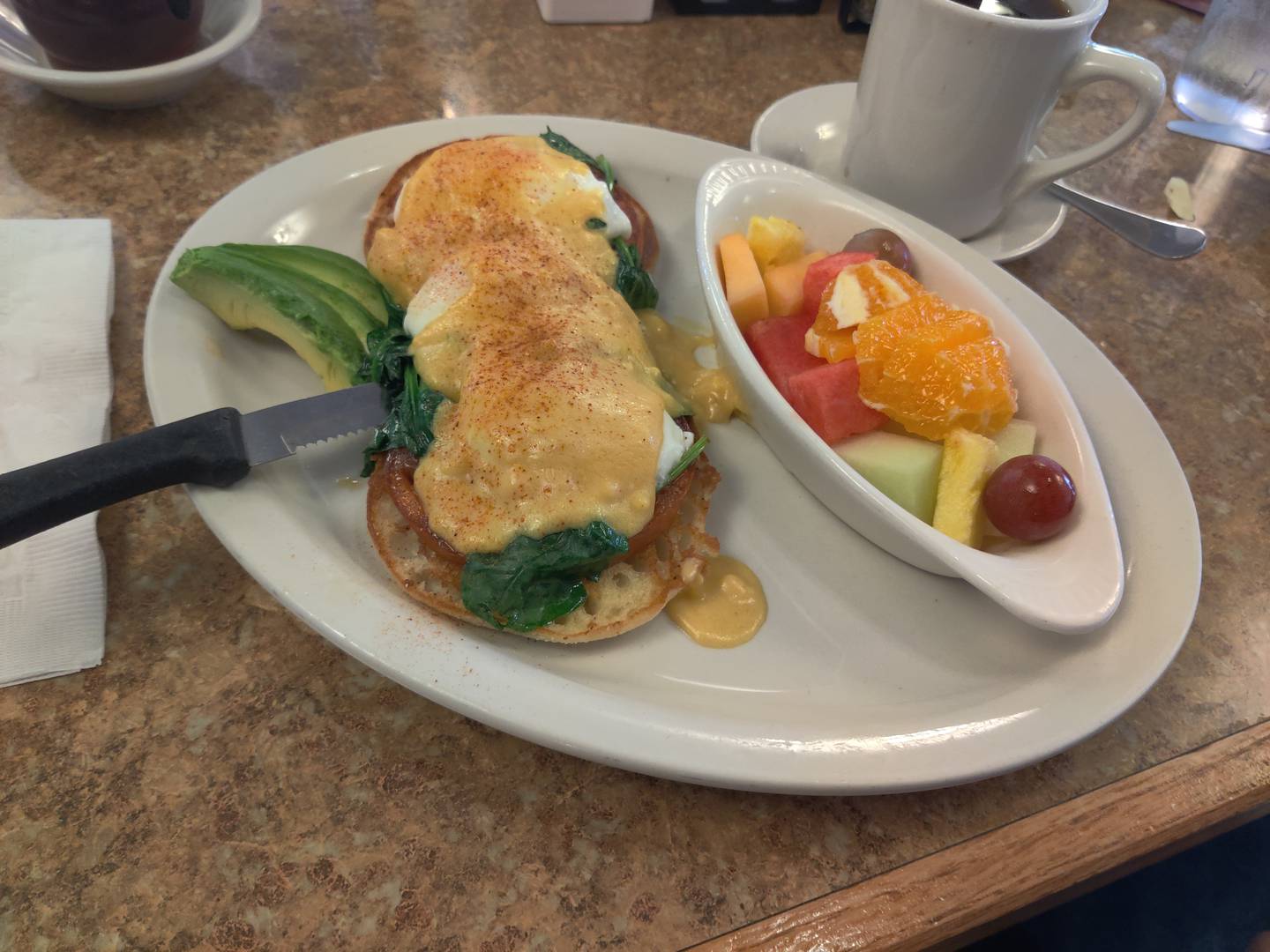 "The presentation was very nice, and the eggs were done perfectly," he said.
Our other diner chose the Papa sampler, serving three eggs with two slices of bacon and two sausage links. He requested turkey bacon, and selected biscuits and gravy as his side dish.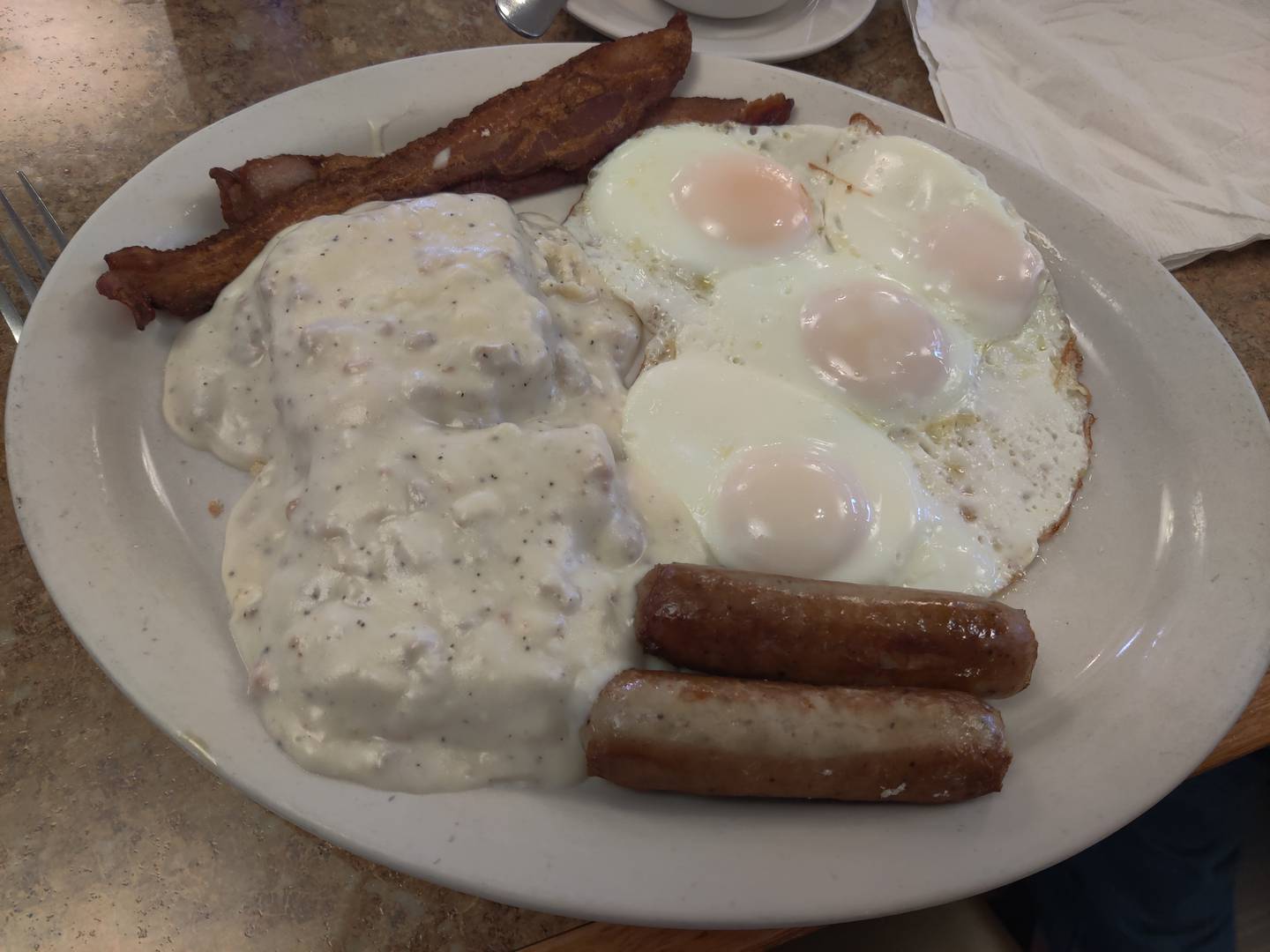 "The biscuits and gravy were perfection," he said. "The sausage links were expertly seasoned with the right amount of sage. Everything was piping hot and delicious."
I picked the Denver skillet, prepared with ham, onion, green pepper and American cheese on a bed of hash browns topped by two eggs done exactly to my requested "over easy."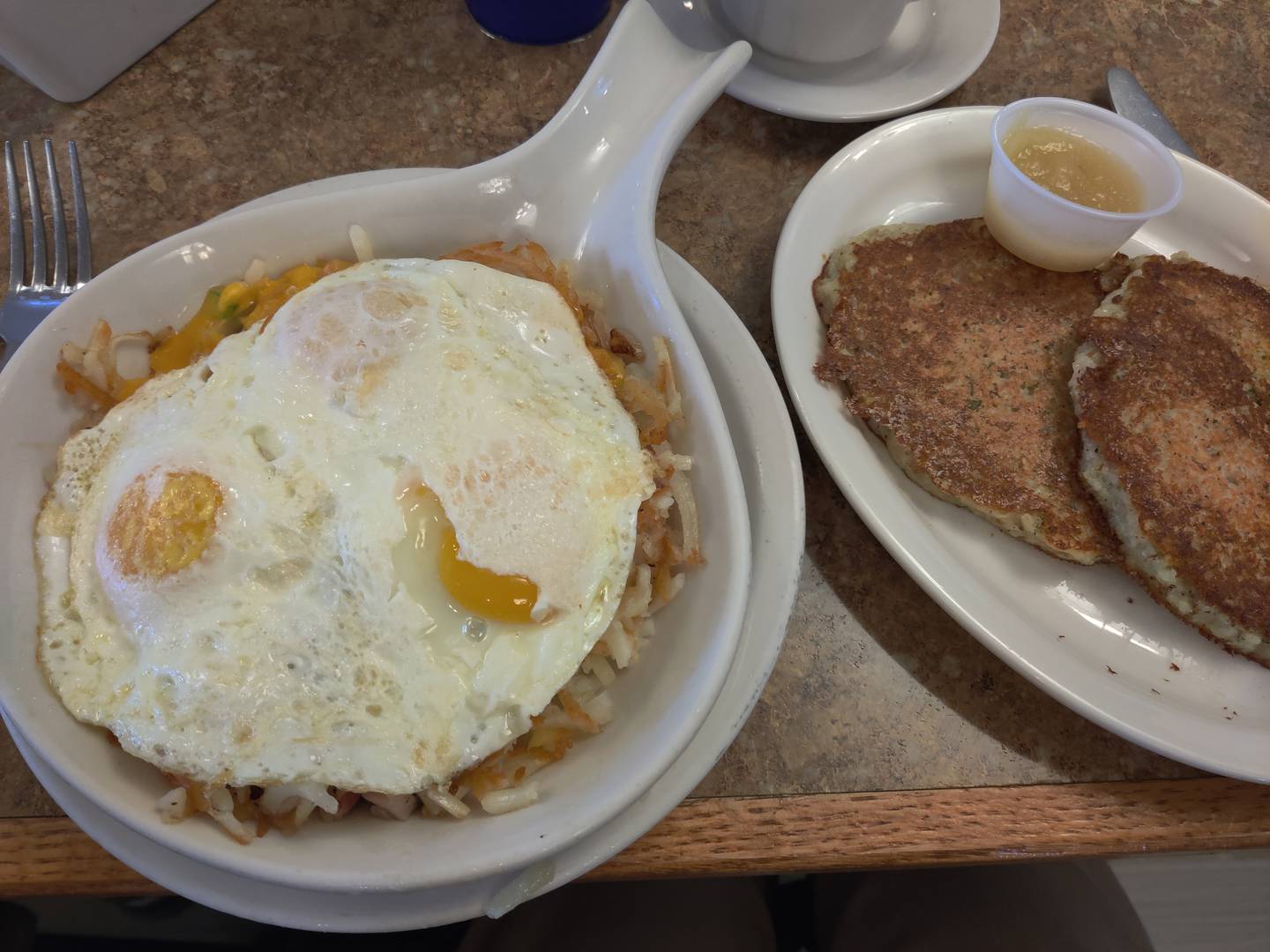 The ham was tender and flavorful, and all the vegetables came together beautifully with the velvety egg and cheese.
For my side, I selected the potato pancakes. They turned out to be hearty buckwheat-style savory pancakes with grated potato and a hint of onion. They were a treat accompanied by apple sauce and sour cream as garnishes.
The Briana's lunch menu offers an expansive array of paninis and melts, wraps, club sandwiches, burgers and other hand-helds. I'm looking forward to trying the apple Gouda melt, featuring sliced ham off the bone, Gouda cheese and cranberry mayo on grilled apple bread.
The restaurant location is perfect before or after one's meal for a stroll along nearby Depot Pond and the Batavia Riverwalk on the Fox River.
• The Mystery Diner is a newsroom employee at the Kane County Chronicle. The diner's identity is not revealed to the restaurant staff before or during the meal. If the Mystery Diner cannot recommend the establishment, we will not publish a review.
IF YOU GO
WHAT: Briana's Pancake House Restaurant
WHERE: 10 N. Island Ave., Batavia
PHONE: 630-454-4570
INFORMATION: www.brianaspancakehouse.com