St. Charles celebrated Memorial Day with a full morning of events Monday, beginning with flag raising ceremonies at local cemeteries, followed by the annual parade and concluding with a memorial service.
The ceremony began at Baker Community Center with the Boy Scouts posting colors, an honor guard and an honorary gun salute. Boy Scout troops led flag ceremonies beginning at the South Cemetery, continuing to the North Cemetery and concluding at Union Cemetery.
The parade stepped off at 10 a.m. at Sixth and Main streets and ended at Riverside Avenue.
A special memorial service followed the parade at the Freedom Shrine along the river, west of the former St. Charles Police Department.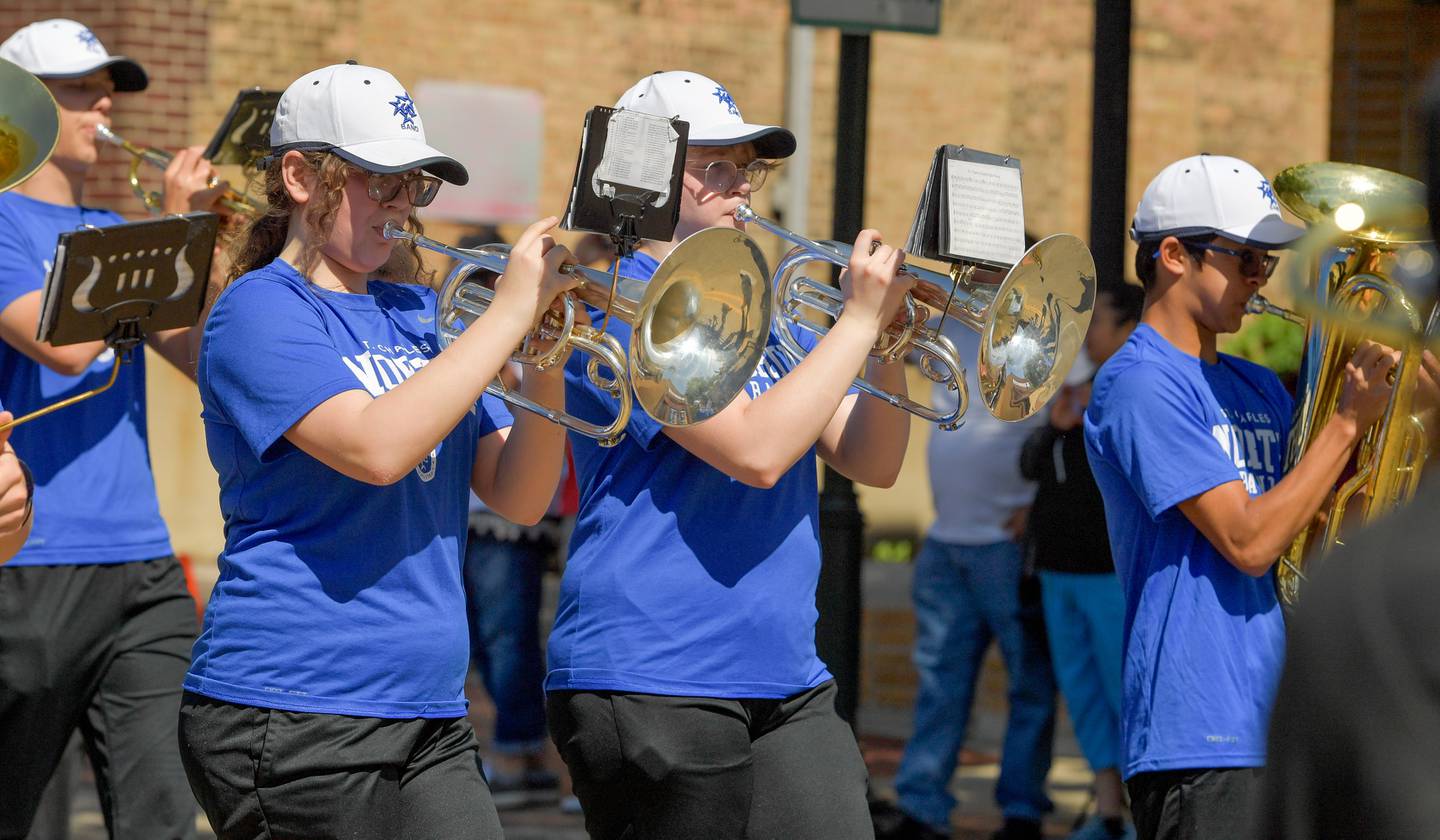 The memorial service was led by retired Lt. Col. Mark Powell and included Mayor Lora Vitek reading the annual proclamation, a keynote address from Peter Orum and Taps played by Jim Stombres.