Malik Armstrong believes he can be a contributor to a college football program.
Although at which position those contributions may come from remain up in the air, Armstrong doesn't seem too worried about it for the time being, as the Minooka senior recently gave a verbal commitment to Northern Illinois University to continue his football career.
"The coaches made it feel like home; they welcomed me. It just felt right," Armstrong said. "I feel like with me, Northern Illinois is getting a player that can fly around to the ball, who may be undersized, but he will work."
Armstrong (6-2, 165 pounds) primarily has played wide receiver during his high school career, but many colleges also wanted to see what the speedster could do at cornerback.
So instead of grousing about possibly not being an offensive threat at the next level, Armstrong immediately went about the business of trying to get as many repetitions as possible on the opposite side of the football during summer workouts.
"I will do whatever that is better for the team," Armstrong said. "Corner is hard. But you just have to learn and go with the flow. There's great coaches in college, and I'm sure they will coach will me up."
Minooka coach Matt Harding isn't surprised that his senior standout has shown a willingness to be flexible.
"He's just been a student of the game," Harding said. "We are going to use him on both sides of the ball and look to him to shut down one side of the field and make them go to the other side. He's a guy that will smile at you, and he'll do whatever you want him to do. He's a tremendous kid. I wish I had him for a couple more years."
With his college decision resolved, Armstrong now can focus on his senior season with Minooka, where it looks like the team will have quite the explosive offense. Armstrong is a big part of a receiving unit that also includes Trevor Hudak. That duo likely will make life miserable for opposing secondaries.
Armstrong also expects to be able to play without the pressure of worrying about what his future may hold.
Having decided on a college "feels relaxed," Armstrong said. "Before, during the recruiting process, I felt kind of stressed. Some schools would call, and then they wouldn't call back, and I was like, 'Are they going to call back?' That led me to stay with the [Mid-American Conference] and NIU."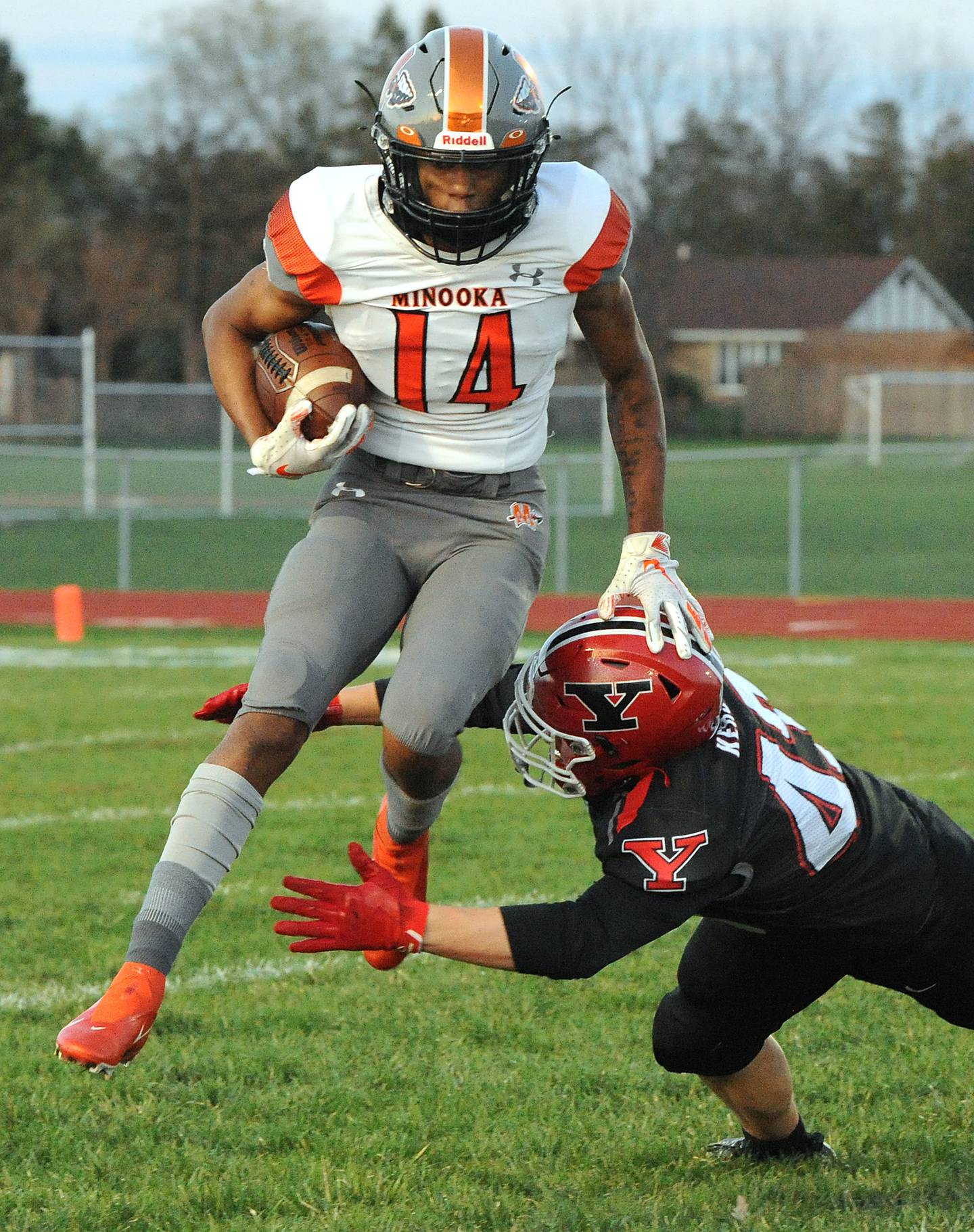 The Indians will be breaking in a new quarterback in Ethan Murphy, but Armstrong already feels a strong rapport with his new signal caller.
"Murphy is great. He's a hard worker, and he got a lot better," Armstrong said. "He's out there playing confident. And I can't wait to see him play this season."
With all those tools in place, Armstrong is confident that the offense will be an electric group.
"Our offense has speed and they are aggressive," Armstrong said. "Once we get the ball upfield, we're going to go get the work done and score touchdowns."
And with that, Armstrong is eager for the Friday night lights to flicker on.
"I'm going to show people all that I have. I haven't reached my peak yet," Armstrong said. "I still have a lot that I can elevate in my skills. I feel like I'm going to do so much better."