LA GRANGE PARK – A winless first third of the season left Nazareth's historic run of seven straight playoff appearances in serious jeopardy.
Not so fast.
Behind a perfect outing from a freshman quarterback, the Roadrunners notched their second consecutive win with a 41-0 victory over Carmel Friday.
Logan Malachuk was 9-of-9 through the air for 215 yards and four touchdowns, all of which came in the first half for Nazareth (2-3).
Quentrell Harris hauled in two of those scores, a 46-yard bomb in the first quarter and a 66-yarder on a wide receiver screen in the second. Justin Taylor and James Penley also had TD receptions.
"Our coaches have been preaching that we've got to be aggressive," Harris said, "and we were that tonight. It was great honestly. Everybody has been putting in the work and we knew that a breakthrough was coming. We've been competing hard in practice and that carried over to the field.
"We've also been getting closer as a team at practice and that's all you can ask for."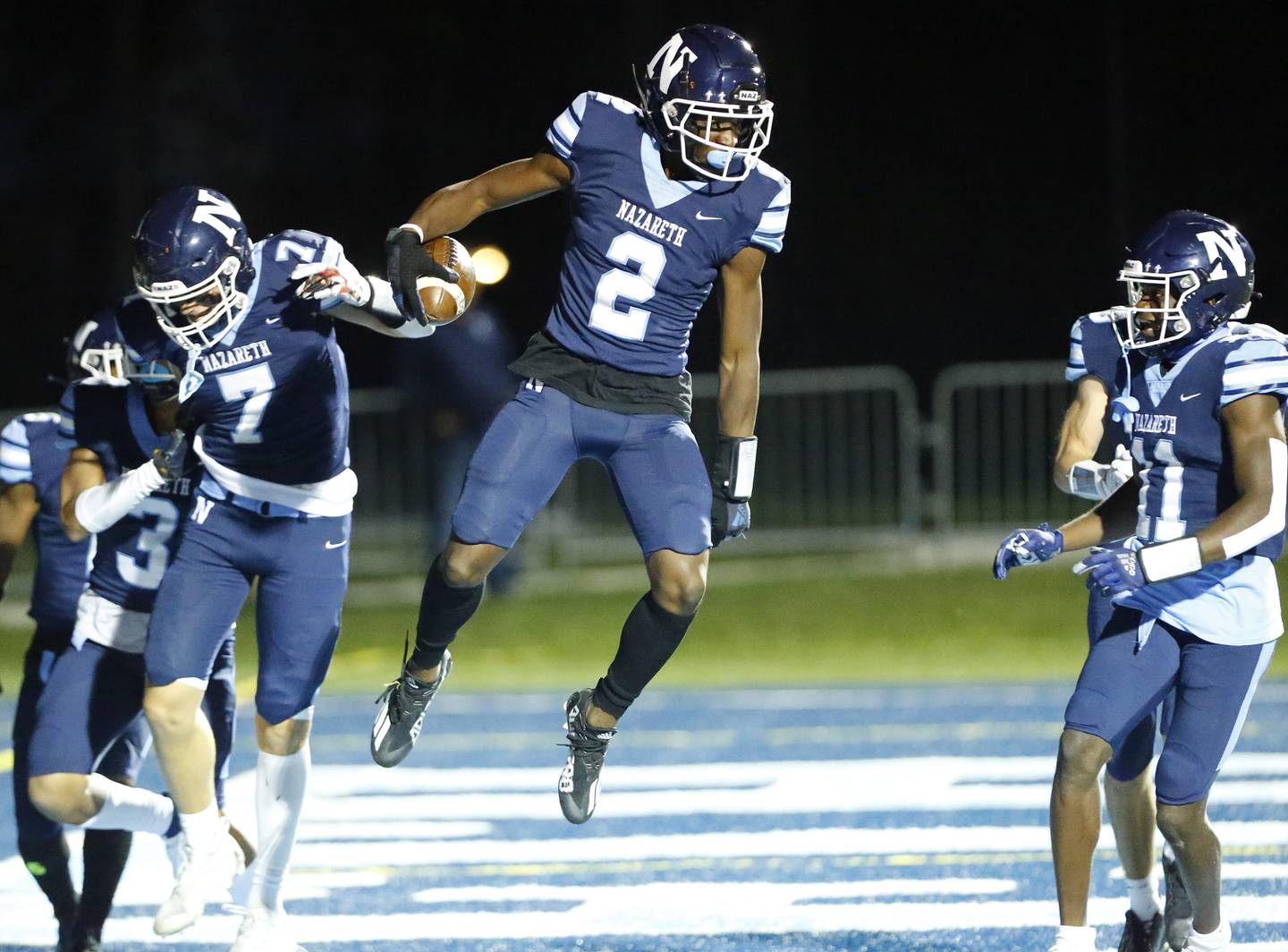 In a rare feat, Taylor and Harris both additionally found the end zone on punt returns. Taylor's 70-yard scamper down the right sideline opened the scoring and Harris's 80-yard jaunt with 18 seconds to go in the second quarter brought on the running clock in the second half.
"Those first three games helped build the character of this team," said Taylor about the team's three losses to Richards, Lemont and Marist, the first two of which came by a combined six points. "Those actually helped us create some great bonds within this team.
"We are developing fast and really starting to grow as a team. We just have to come out every week and fight for 48 minutes, that's the mindset we've got to have the rest of the season."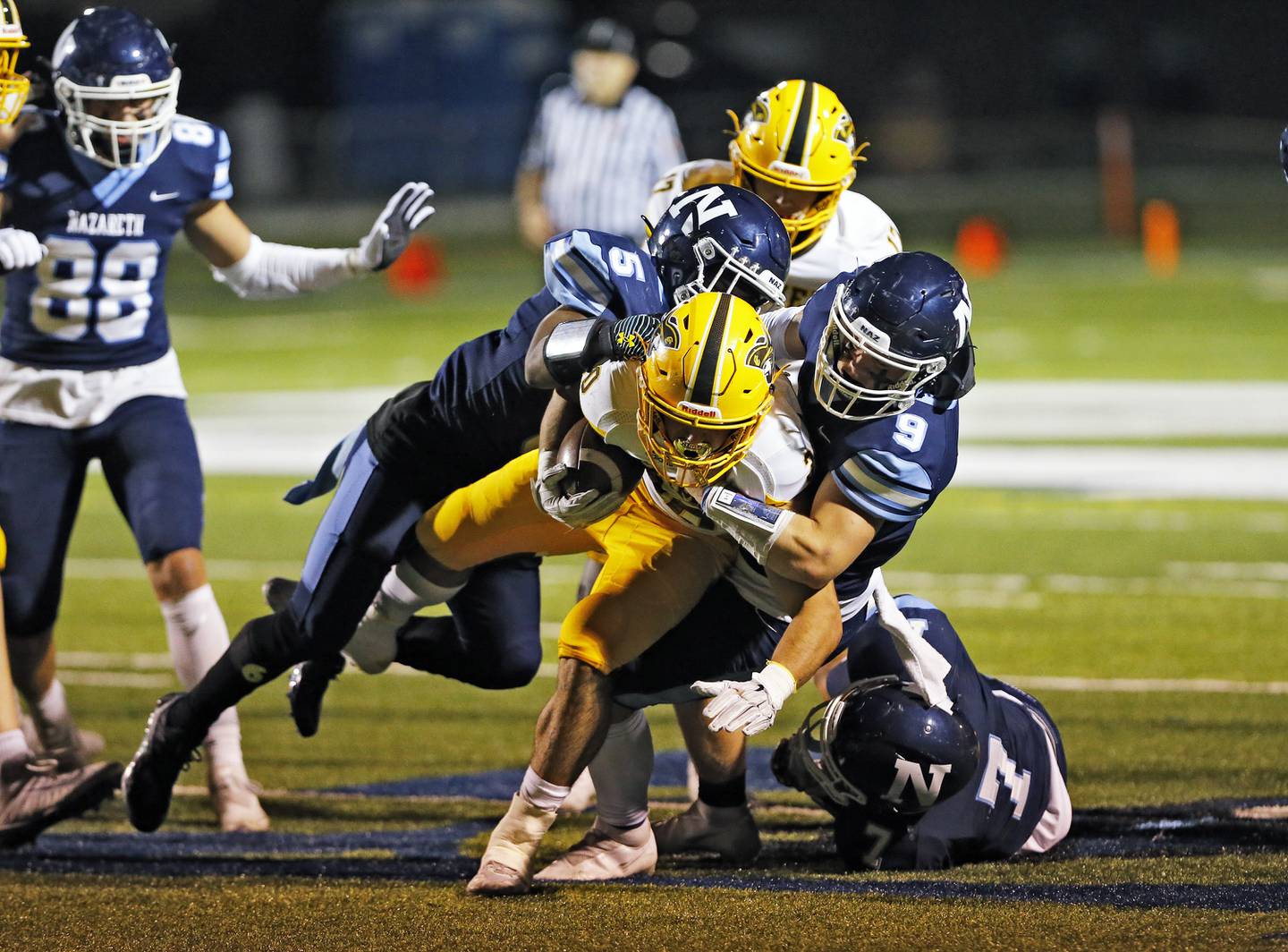 The Roadrunners' defense also put forth a dominant effort, holding the Corsairs to 25 yards passing and under 100 yards of total offense. Gabe Kaminski had a sack and Benjamin Michel contributed a late interception.
"I've been saying, people have asked what's wrong and I've said nothing is wrong," said Nazareth coach Tim Racki, who program has three state titles and two runner-up finishes during their recent playoff run. "We are getting better each and every week and each week they are gaining confidence. The team you saw tonight compared to the team you saw in week one, it's two different animals. We've grown in both our skill set and confidence.
"It's a testament to the kids. We haven't focused on our win-loss record. We've been focusing on becoming a better football team every week."
Carmel (2-3) was led by the 38 rushing yards of Gabe Lynch while Luke Nalewajk, AJ Ajaga and Matt Ortega all caught passes from quarterback Johnny Weber.