There were not a lot of sweeping changes to local football schedules for the quickly approaching fall football season.
But some of the smaller changes certainly could lead to some intriguing matchups come August.
The biggest surface change for area teams came in the form of how the CCL/ESCC decided to realign its conference. Joliet Catholic and Providence Catholic both find themselves in new divisions and now will play in a league contest as both teams now are in the Orange Division. Joliet Catholic was previously in the White Division and Providence in the Green Division.
Those two schools will play at Joliet Catholic in Week 4 and will play other league games against St. Laurence and Montini in Weeks 6 and 9.
The Green Division also will feature crossover games against one team each from the Blue, White, Green and Red Divisions to give almost all CCL/ESCC teams full schedules from weeks three to nine and nonconference dates to fill the first two weeks of the season.
But some schools still had another date to fill as Westchester St. Joseph's closure in June left the league with an imbalanced number of teams, and teams that were assigned to play St. Joseph now had another nonconference date to fill. One of those schools was Joliet Catholic, who now will play Southland Conference stronghold Crete-Monee in Week 5.
Nonconference dates, in general, have been a problem for Joliet Catholic, who as of the time this article have not secured a Week 1 game and were forced to go out of state to add Missouri powerhouse Cardinal Ritter in Week 2.
Providence's nonconference dates will be filled by Willowbrook and Wheaton North.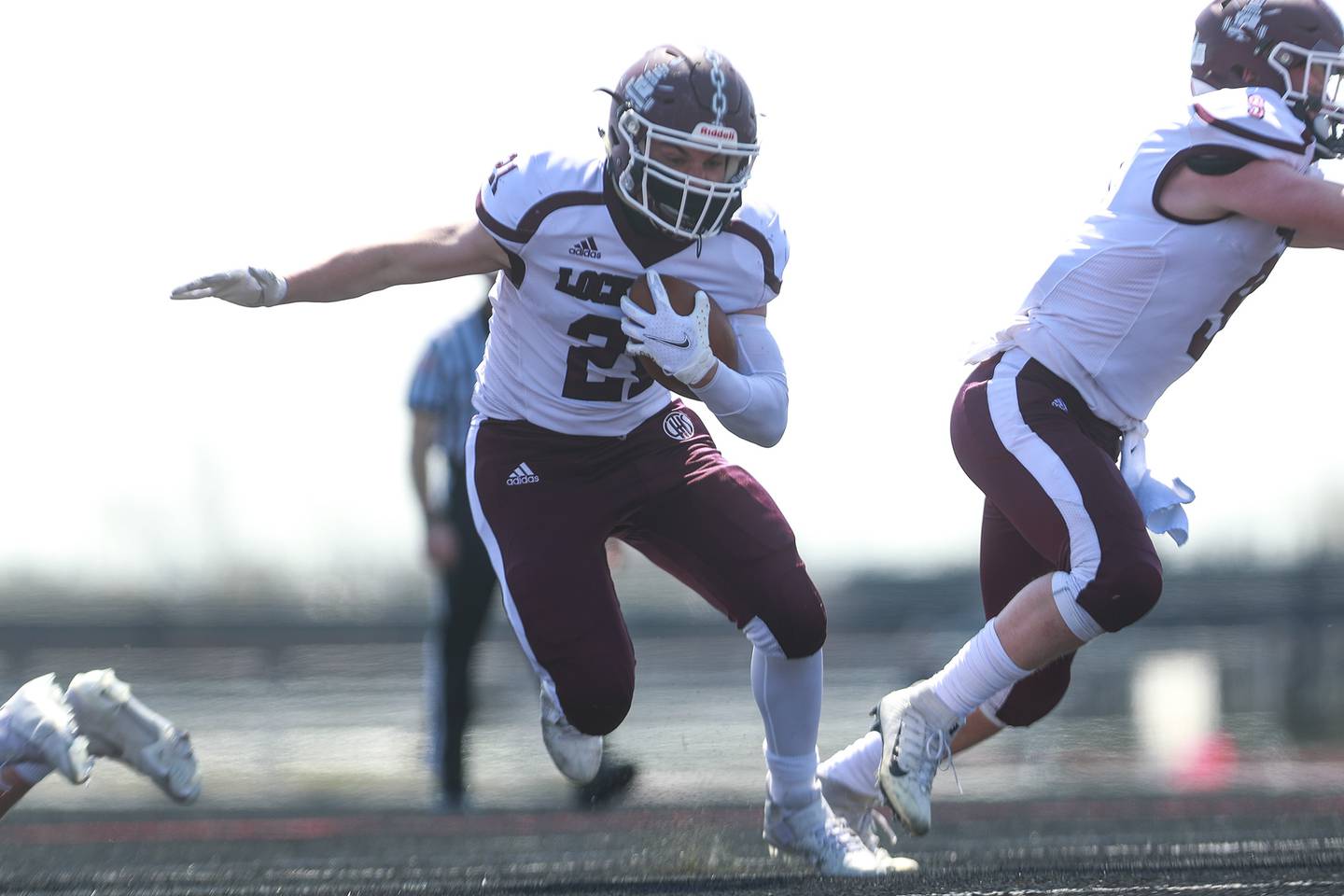 There were no changes to the structure of the SouthWest Suburban Conference divisions but the nonconference season led to some interesting matchups for most of the teams.
Lincoln-Way East will try to extend its state-best 20-game winning streak [a record they currently share with Richmond-Burton and Williamsville) by opening with nonconference games against Crete-Monee and Naperville Central before entering a potential rigorous conference schedule with teams waiting for their shot to take down the Griffins.
Interesting nonconference games involving SWSC teams include a Bolingbrook/Minooka matchup to kick off the season in Week 1, while Joliet West will square off with Lockport, also in Week 1. Lincoln-Way West will challenge a pair of teams that typically are in the playoff mix in Hersey and Oswego East to start the season in Weeks 1 and 2, while Lincoln-Way Central branched out a bit in taking on Buffalo Grove and Lake Park.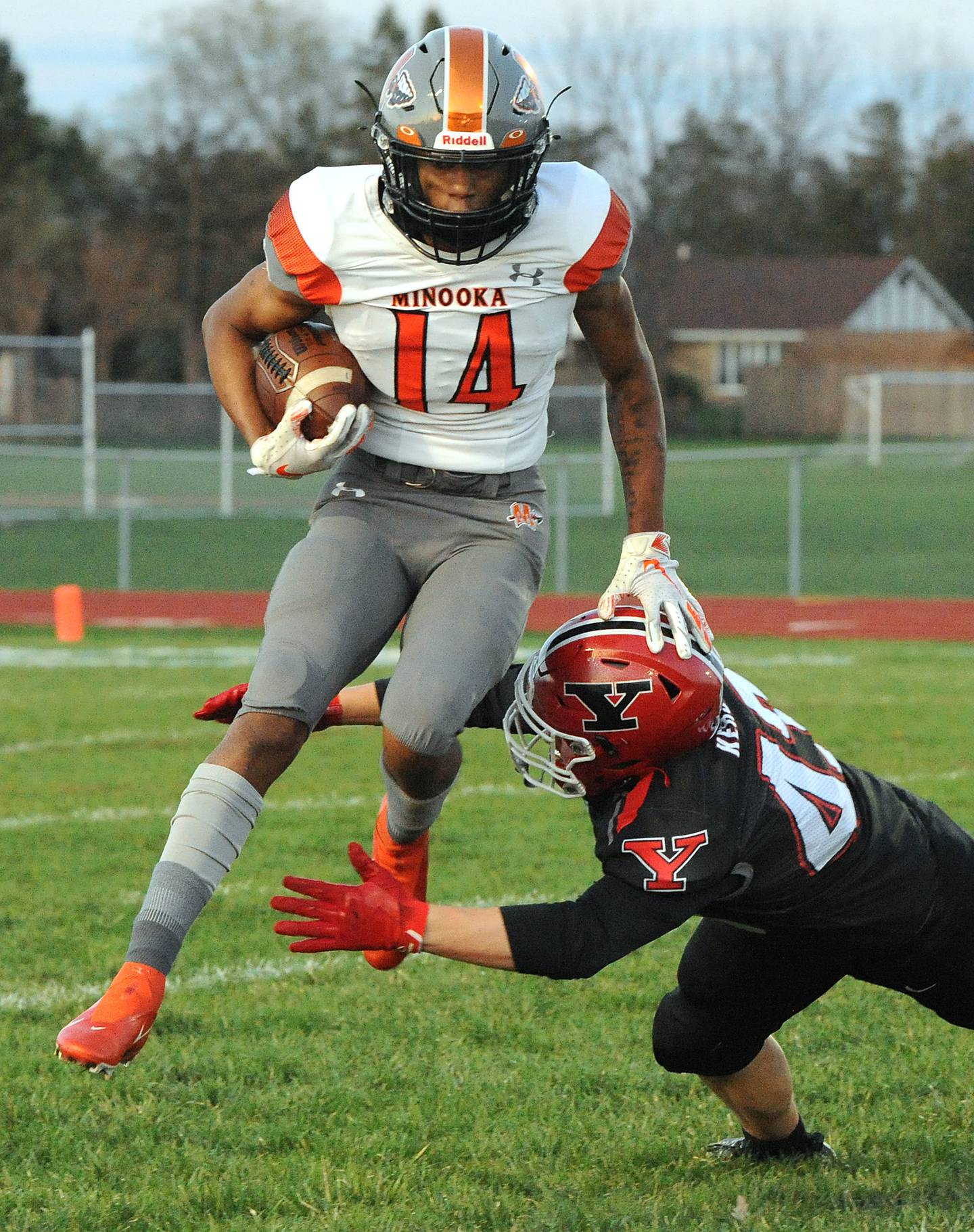 The Southwest Prairie Conference kept its division structure the same with Minooka, Oswego, Oswego East, Plainfield North, West Aurora and Yorkville in the West Division and Joliet Central, Joliet West, Plainfield Central, Plainfield East, Plainfield South and Romeoville in the East Division.
The difference is in allowing schools to schedule games other than crossovers for Weeks 1 and 2. Most schools chose that option by challenging the aforementioned SWSC teams and also with games such as Plainfield North playing Crete-Monee and Plainfield South battling DeKalb. Both of those games are in Week 2.
Lemont's schedule got an interesting late wrinkle. Its original Week 2 matchup fell though, so in addition to playing St. Charles East (Week 1), Lemont added powerhouse Nazareth to fill its Week 2 vacancy.
Morris may have had the most interesting schedule overhaul. The Interstate Eight entered into a scheduling arrangement with the Kishwaukee River Conference to mix things up, which brought Woodstock, Woodstock North and Marengo to the Morris schedule, in addition to the remaining Interstate Eight schools still on the docket.
In addition, Morris added 5A/6A powerhouse Antioch to the slate in Week 2 and retained its Week 1 matchup with Coal City.
Speaking of Coal City, there's virtually no changes to the Coalers schedule other than a rotation of league games. The Coalers retain the same nonconference schedule with Morris and Bishop McNamara to kick off the season, but the rivalry showdown with Wilmington has been moved to Week 3.
Other Illinois Central Eight schools saw some schedule modifications. Wilmington now will kickoff the season with back-to-back matchups against Kishwaukee River schools Johnsburg and Marengo, while Peotone was forced out of state to fill its Week 2 vacancy with North Central High School from Indianapolis. Reed-Custer also has two new nonconference foes with Elmwood Park and Arcola added to the schedule.
The Sangamon Valley Conference lost a member in Paxton, who heads to the Illini Prairie Conference, so the league entered an arrangement with the Vermilion Valley Conference to fill their schedules. Dwight and Seneca will play the other four members of the SVC (Momence, Watseka, Iroquois West and Clifton Central) in Weeks 5 through 9 and then crossover to play four of the six members of the VVC (Bismarck-Henning, Fithian Oakwood, Georgetown-Ridge Farm, Hoopeston, Salt Fork, Westville) to fill out the remaining weeks of their schedule.