Player of the Year
Tia Durst, jr., SS, Sycamore
First team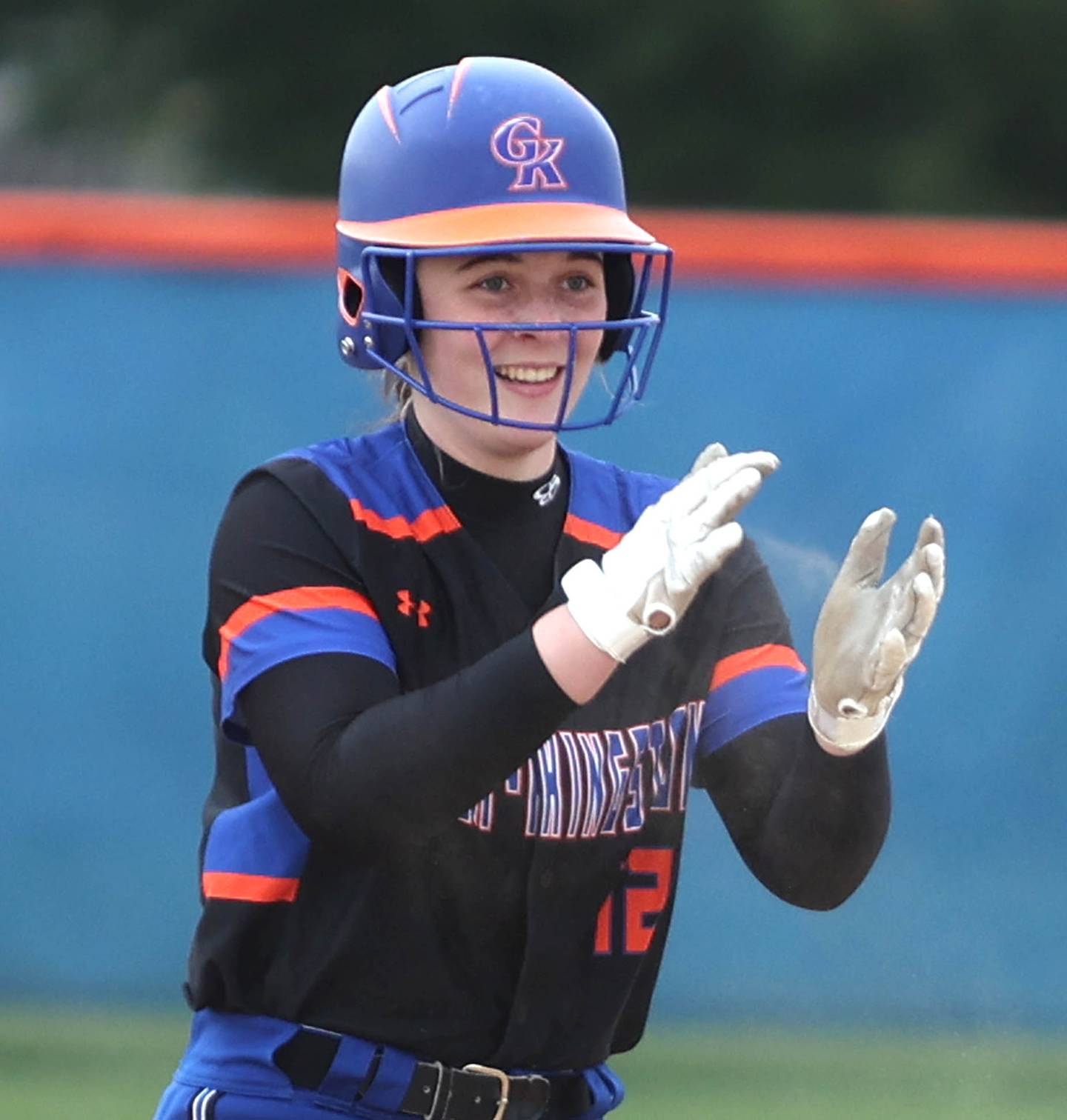 Christine Venditti, jr., C, Genoa-Kingston - The backstop hit .424, drove in 38 runs and blasted seven home runs. She scored 29 times and was both the team's co-offensive and co-defensive MVP in addition to picking up all-conference honors from the Big Northern Conference.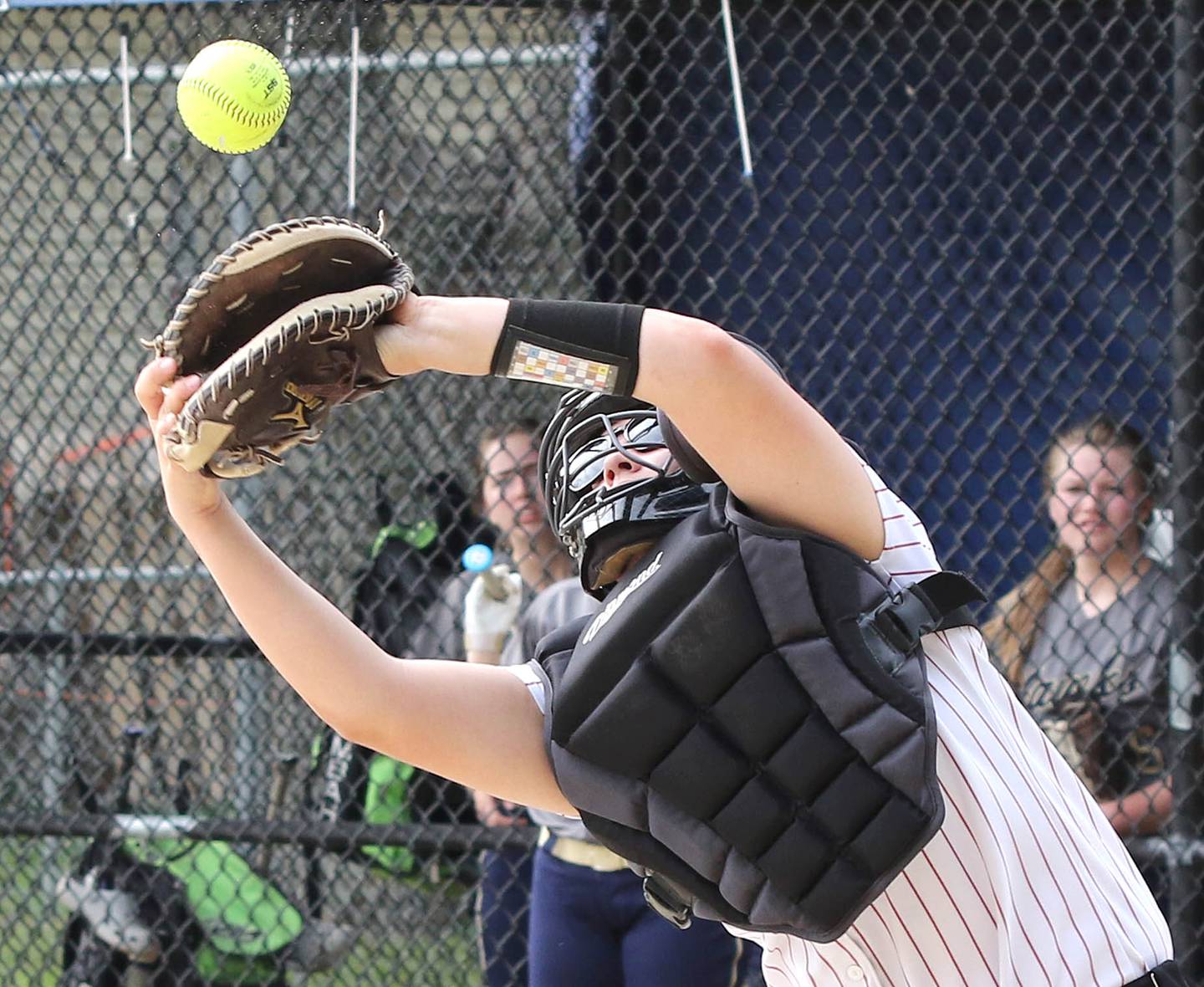 Amelia Konen, sr., C, Indian Creek - Kone hit .421 and had a 1.020 OPS with two home runs. She drove in 20 runs and didn't commit an error behind the plate.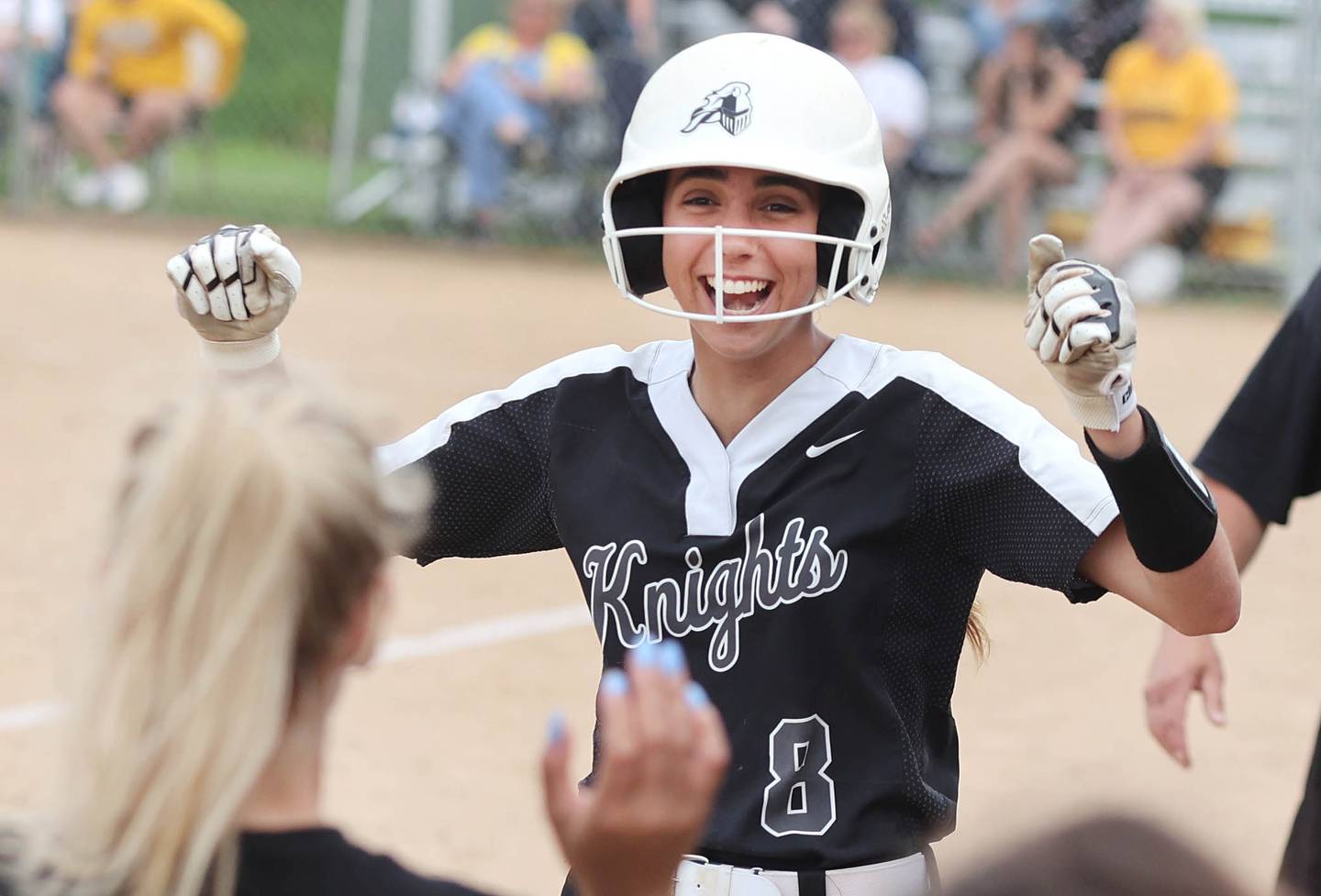 Jenna Harper, sr., C/1B, Kaneland - Harper hit .438 with an OPS of 1.010 with eight doubles. She scored 30 times and drove in 23 runs.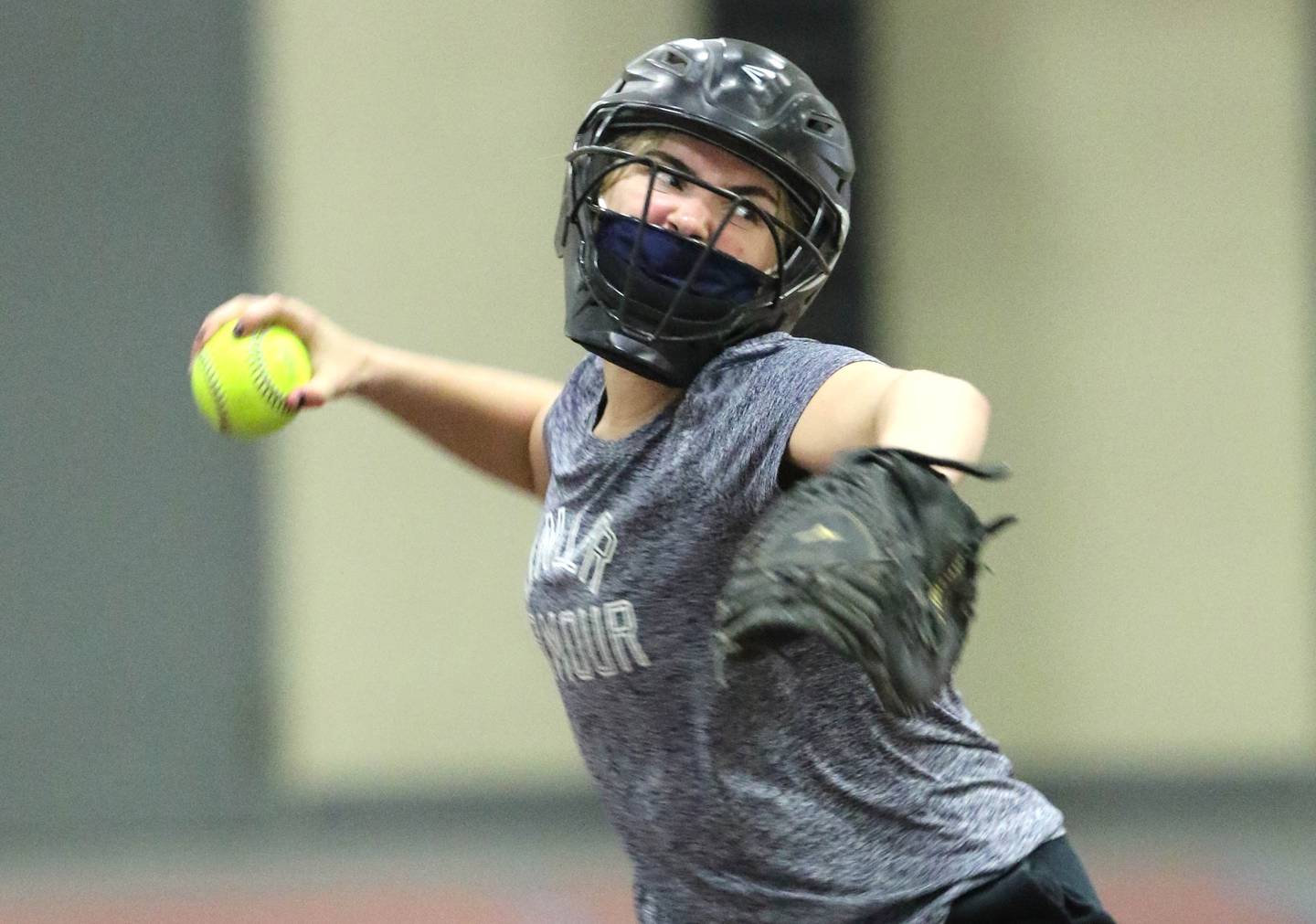 Emily Puentes, sr., C/3B, Sycamore - Puentes hit .314 with a home run and 27 RBIs. She hit 12 doubles.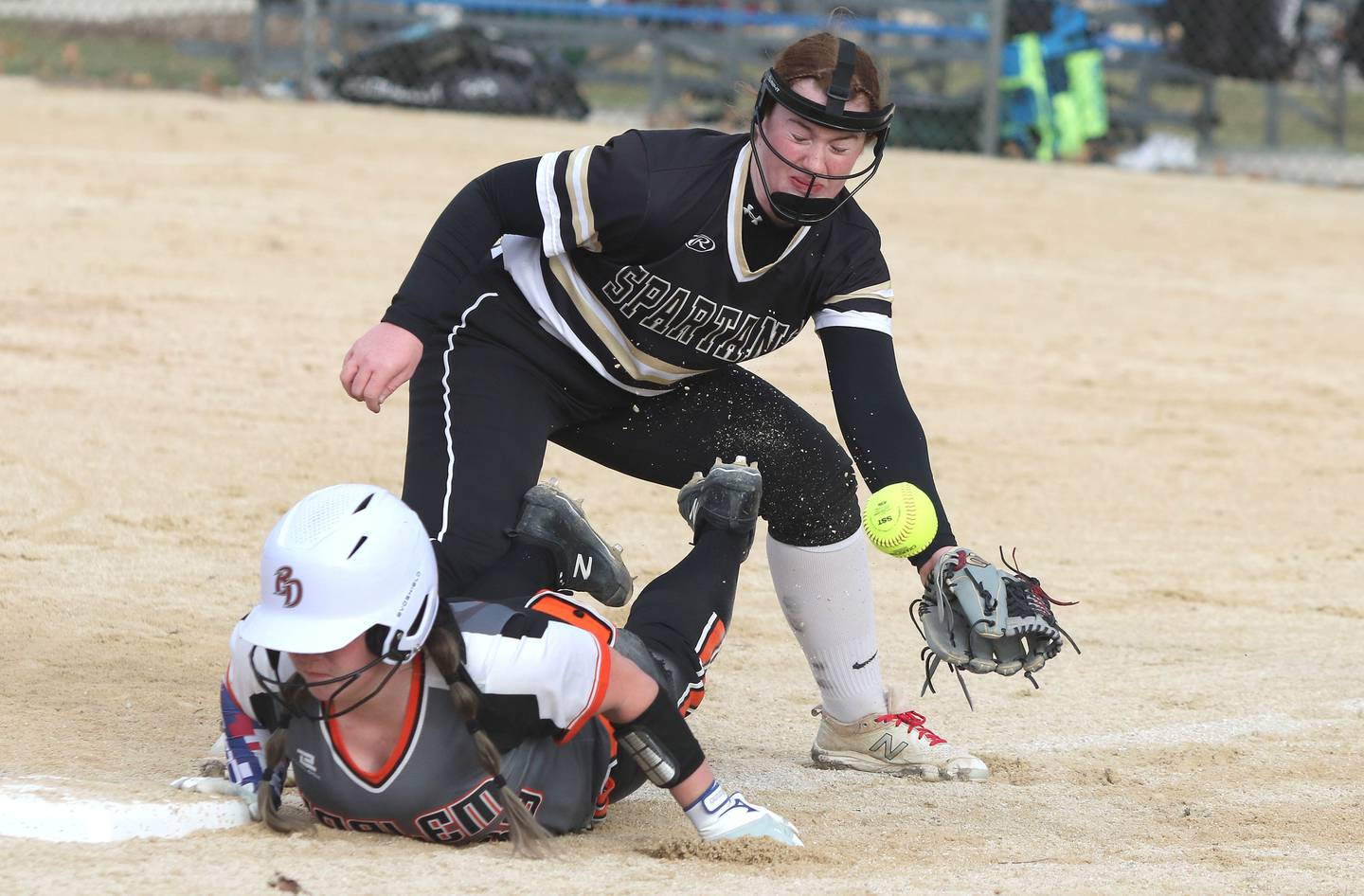 Paige Collie, sr., 1B, Sycamore - Even though she missed the last three weeks of the season, the slugger still hit .470 with seven home runs (a year after setting the school's single-season and career mark with 13, the latter of which she added to this year) and 31 RBIs, scoring 25 times.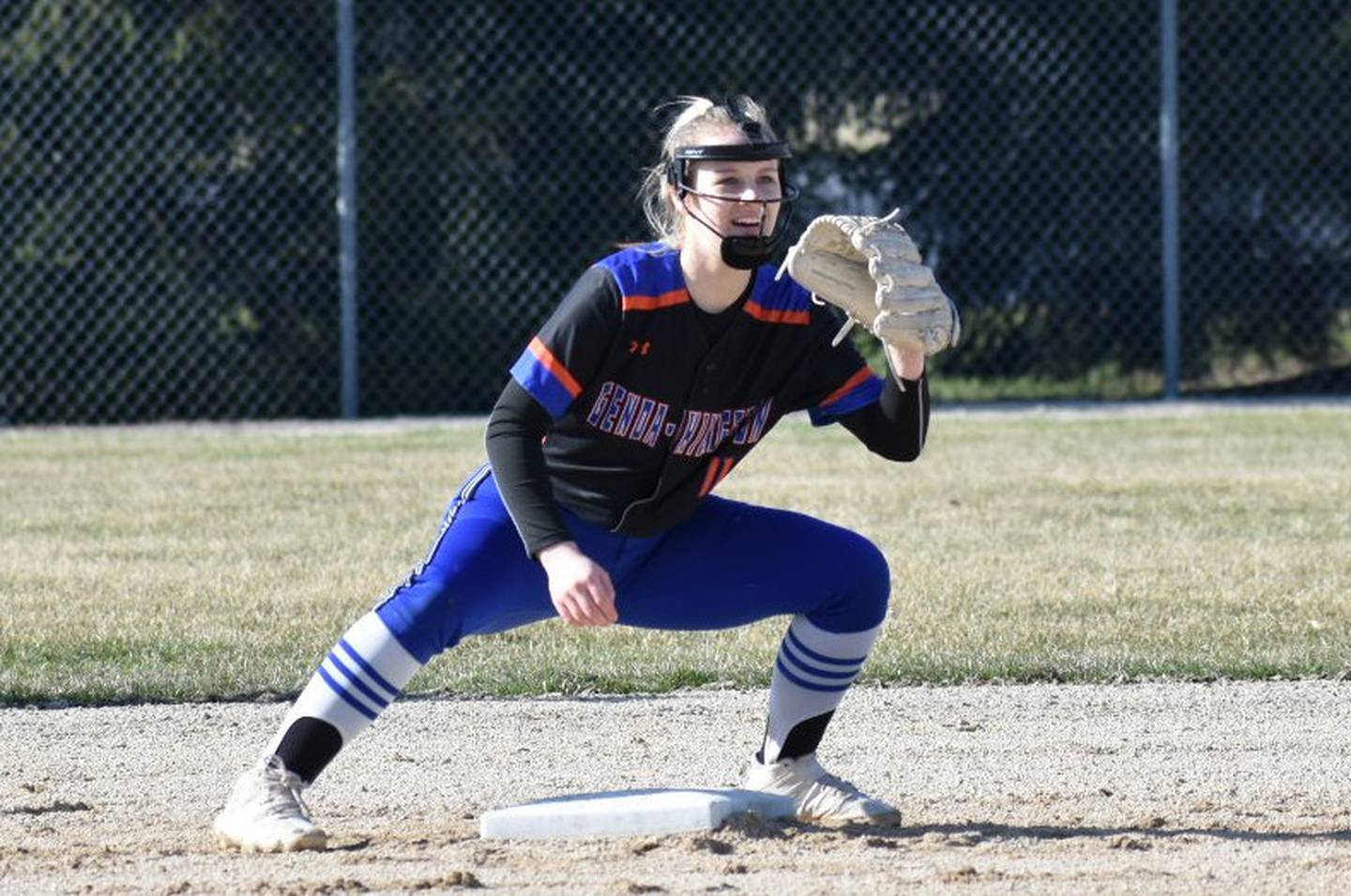 Emily Trzynka, soph., SS/OF/P, Genoa-Kingston - Sharing team co-offensive MVP honors, Trzyna hit .410 with 23 RBIs and five home runs, scoring 39 times for the Cogs. She was also an all-BNC selection.
Madison Bogle, jr., SS, Indian Creek - Bogle hit .394 with a 1.193 OPS. She launched four home runs, stole 19 bases and scored 32 times while driving in 13.
Emma Friedlund, sr., 3B, DeKalb - The North Central College commit and four-year varsity starter hit .305. She was all-conference in the DuPage Valley Conference.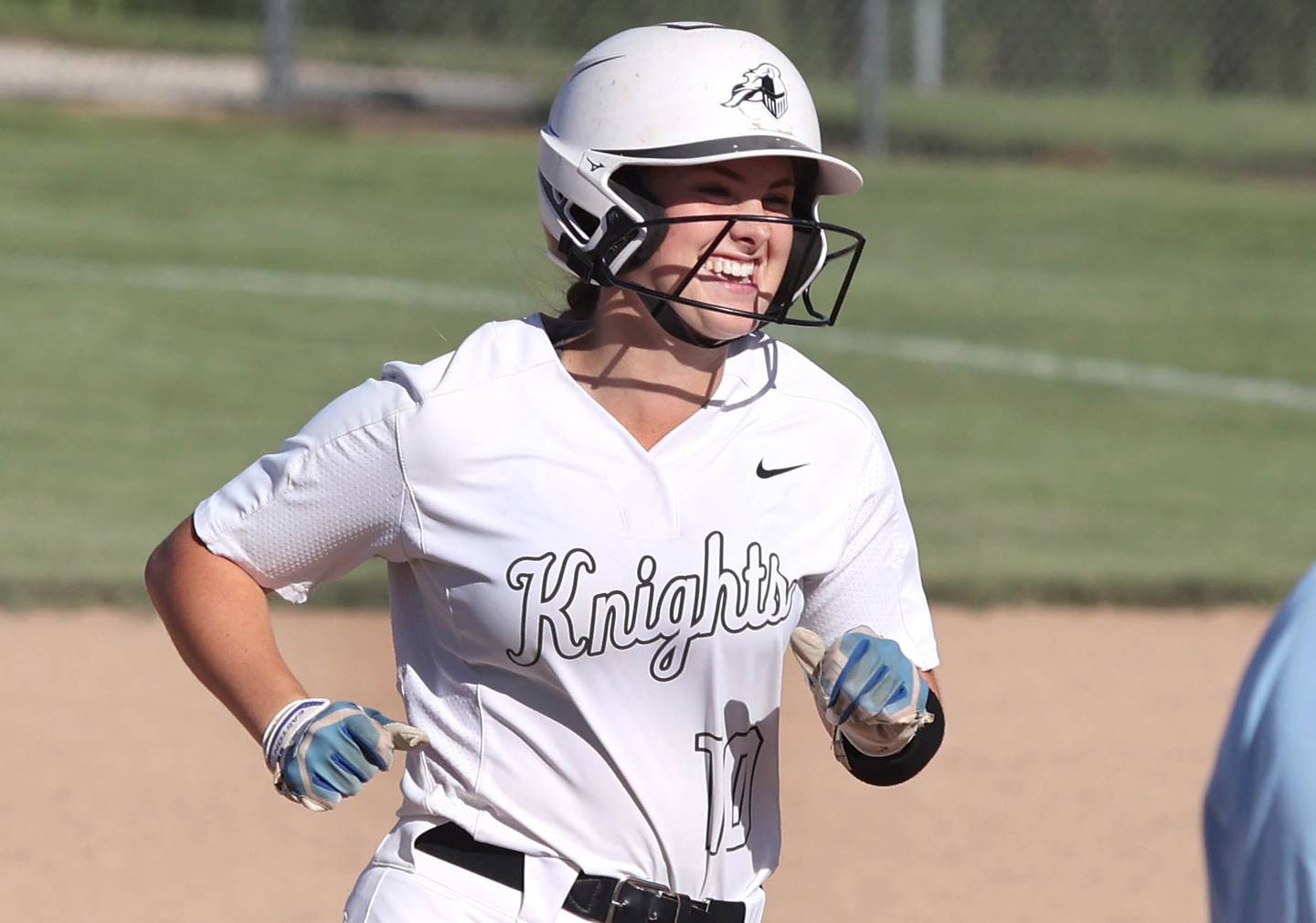 Emily Olp, jr., 3B, Kaneland - Olp blasted five of the Knights' six home runs this year, drove in 36 runs and hit .320. She also scored 26 times.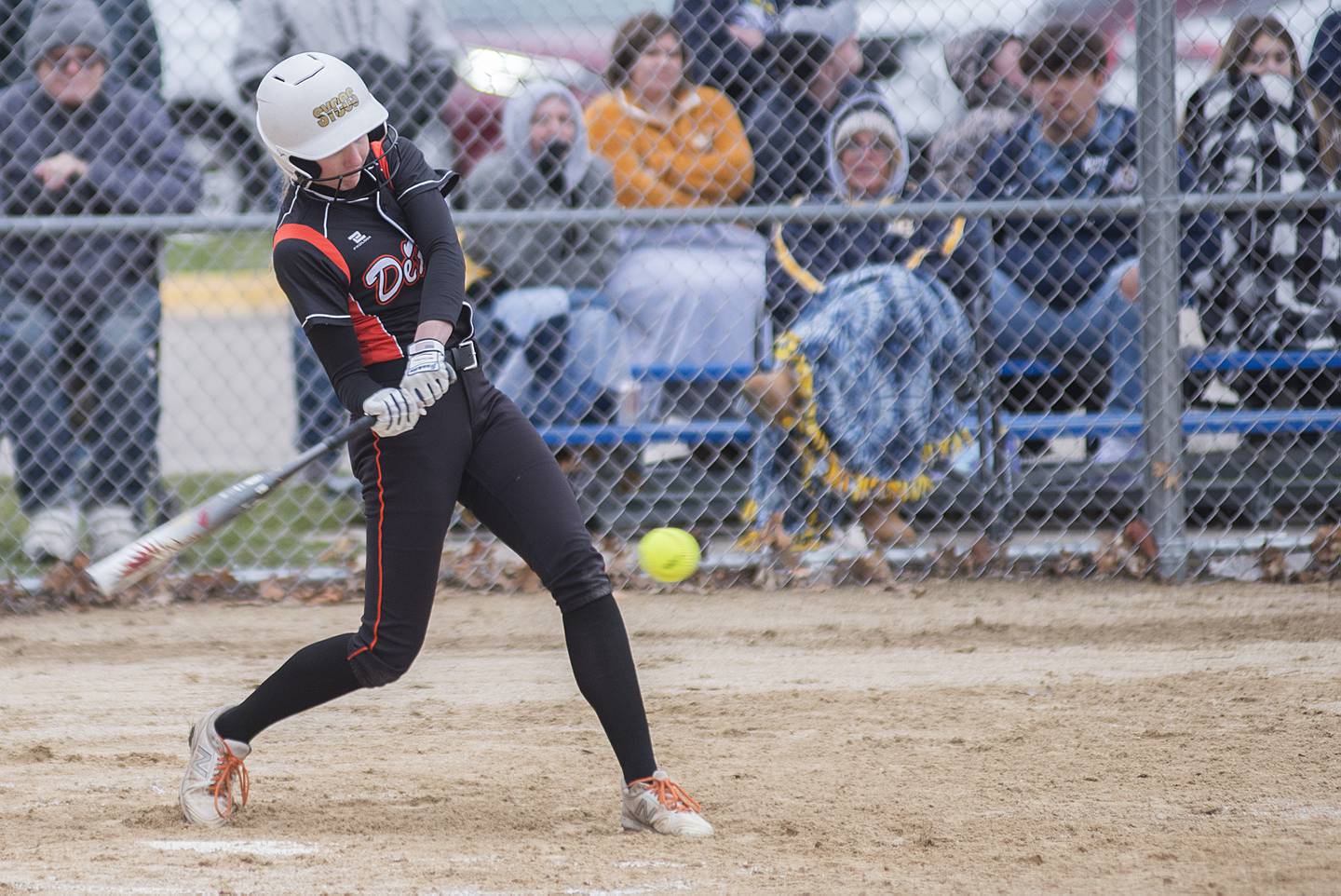 Lauren Gates, jr., CF, DeKalb - Gates hit .355 while patrolling center for the Barbs. She earned first-team honors in the DVC.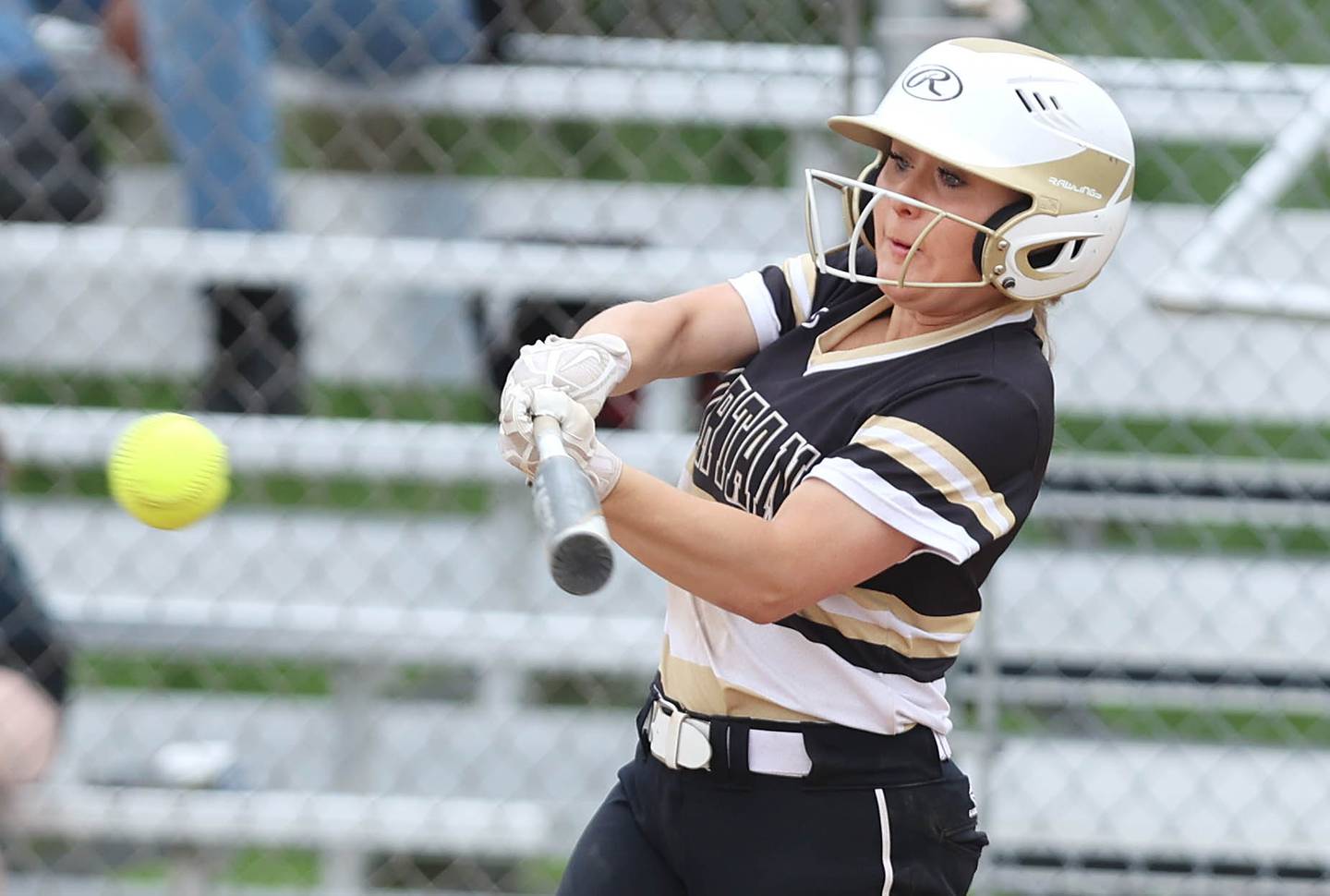 Addie McLaughlin, fresh., CF, Sycamore - The young slap hitter spent most of the year hitting out of the No. 2 spot for the Spartans, hitting .392 with 22 RBIs and driving in 33 runs. She also had five outfield assists and just four errors.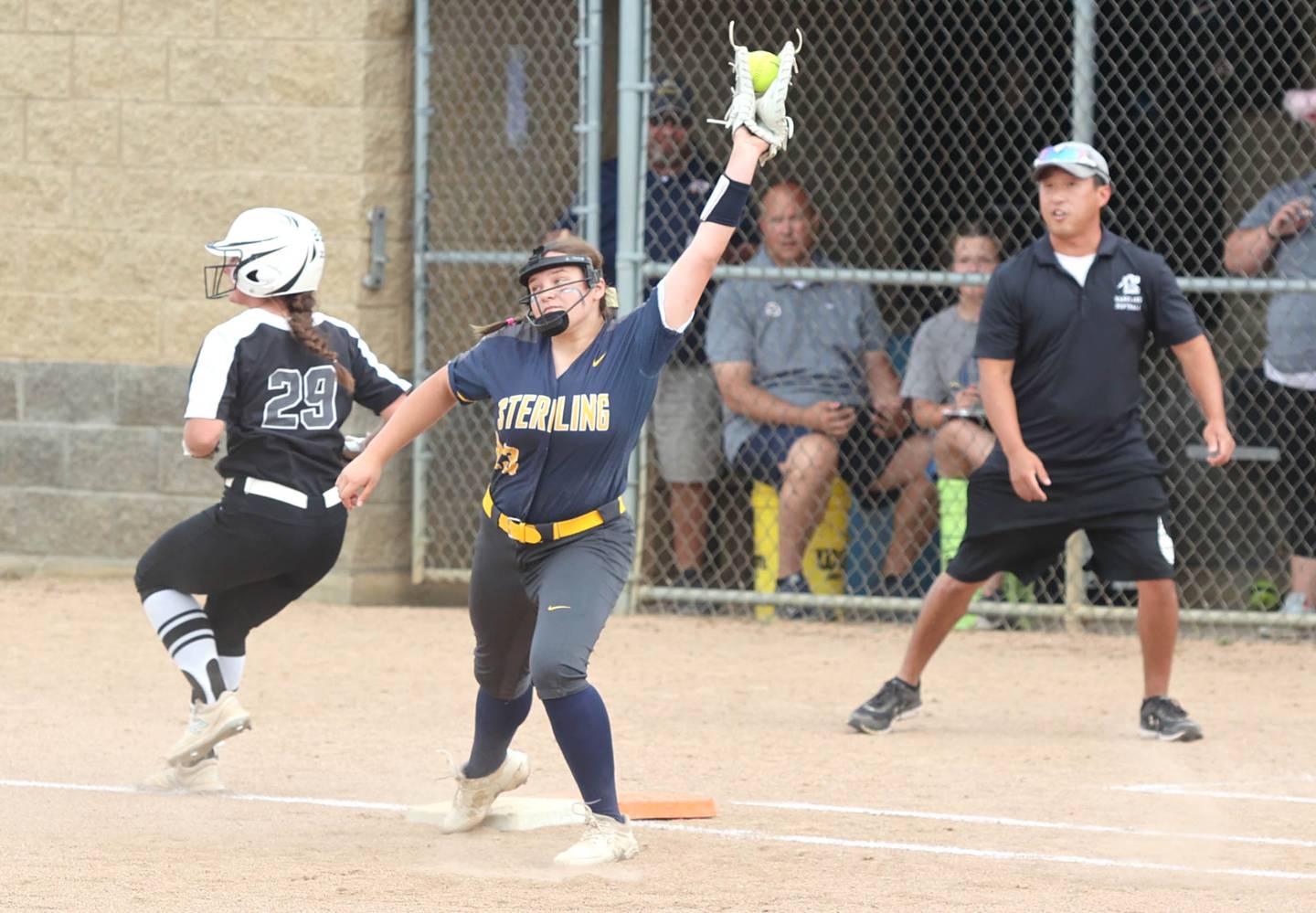 Olivia Stoker, sr., CF, Kaneland - Stoker batted .476, had a team-best 1.135 OPS and drove in 23 runs, mostly from the leadoff spot. She scored 40 times and stole 17 bases.
Callie Schell, sr., CF, Hiawatha - Not only did Schell hit .488, but she had a 1.143 OPS in helping the Hawks win a postseason game. She scored 19 times in 18 games.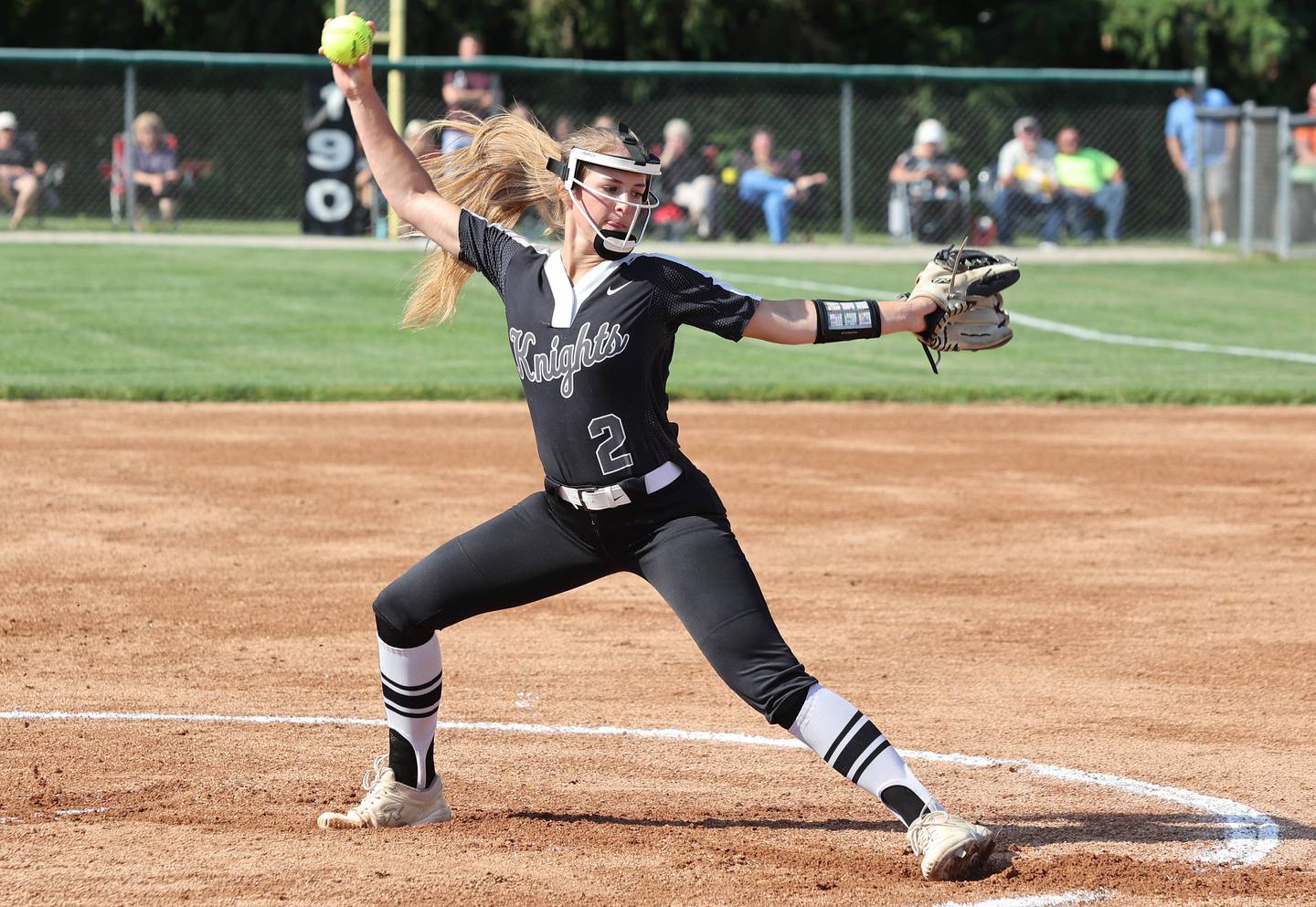 Grace Algrim, sr., P Kaneland - Algrim struck out 159 batters and allowed 25 walks in 122 innings. She was 13-7 with a 1.84 ERA and opponents hit .185 off her as she earned all-state honors in Class 3A.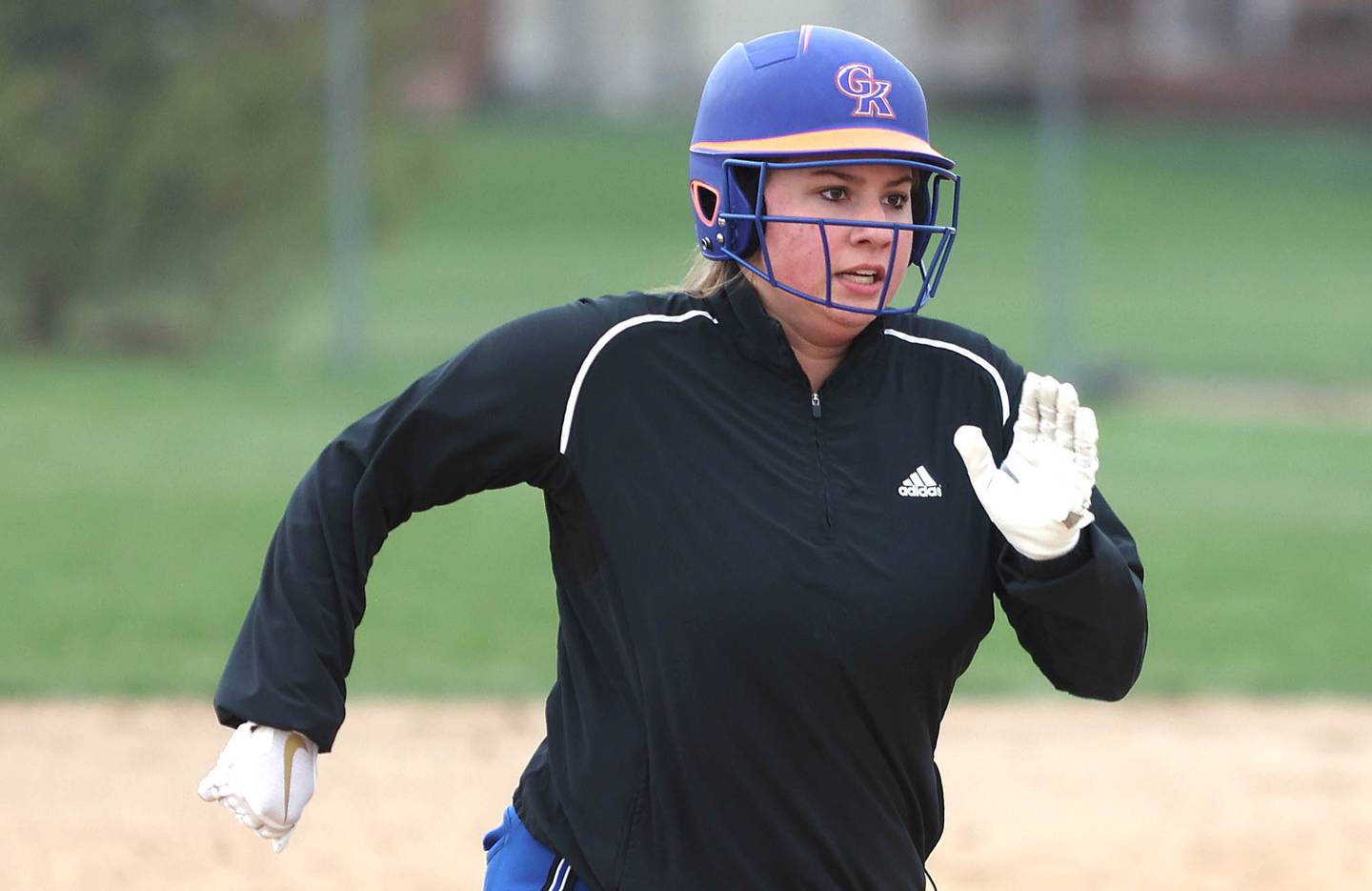 Honorable mention: Ayla Baty-Gould, fresh., P, DeKalb; Megan Rush, sr., C, Hiawatha; Logan Neblock, sr., 1B/3B, Genoa-Kingston; Carli Kline, sr., 2B, Genoa-Kingston