What made "Dirty Dancing" a box office sensation in 1987 is the balance Christopher Tynan seeks when he makes sauvignon blanc.
While the affable winemaker at Cliff Lede laughed because it was the first time the Patrick Swayze and Jennifer Grey film had become part of a wine discussion, his love for white Bordeaux and the addition of sémillon to the final blend of sauvignon blanc is a dynamic pairing.
There's 22% sémillon in the final blend of the Cliff Lede Napa Valley Sauvignon Blanc 2022 ($34).

"I believe sauvignon blanc and sémillon is kind of yin and yang," said Tynan, as he carried out his analogy. "Sauvignon blanc is the skinny, lithe dance partner that you can toss around. Sémillon is the bass note that lifts its partner up. It's strong enough, heavy enough to lift it up and hold it up. It's like 'Dirty Dancing,' where Patrick Swayze lifts up the Baby character."
In the vineyard and cellar, Tynan works hard to find his desired flavor profile. He isn't in search of fresh-cut grass or the aromas that come from a freshly opened can of tennis balls.
The 2022 had peach, melon, cantaloupe, lemon, creme brulee, and was a great blend of fruit flavors and fresh acidity. It was a balanced approach and a welcome change from herbaceous sauvignon blanc. He does barrel aging and stirs the lees, which led to a weighty, round mouthfeel.
"I love what sémillon brings to the blend," Tynan said. "Lemon curd, creme brulee and an added layer to give the wine an expansive mouthfeel."
A quasi-self-taught winemaker, who got a proverbial advanced degree in winemaking working side-by-side with legendary Napa Valley winemakers, takes his biggest inspiration for sauvignon blanc from white Bordeaux.
"There are grassier clones of sauvignon blanc," Tynan said. "We kind of avoided those because they are a little vegetal in some aspects, and don't fit our profile. We use a lot of sauvignon blanc muscadet clone. The To Kalon clone from Rutherford comes out of veraison with this lemon verbena flavor, then turns out some lush lemon sorbet. It's never grassy, it's really beautiful, we know the flavors that are inherent, and just accentuate them with what we do in the winery."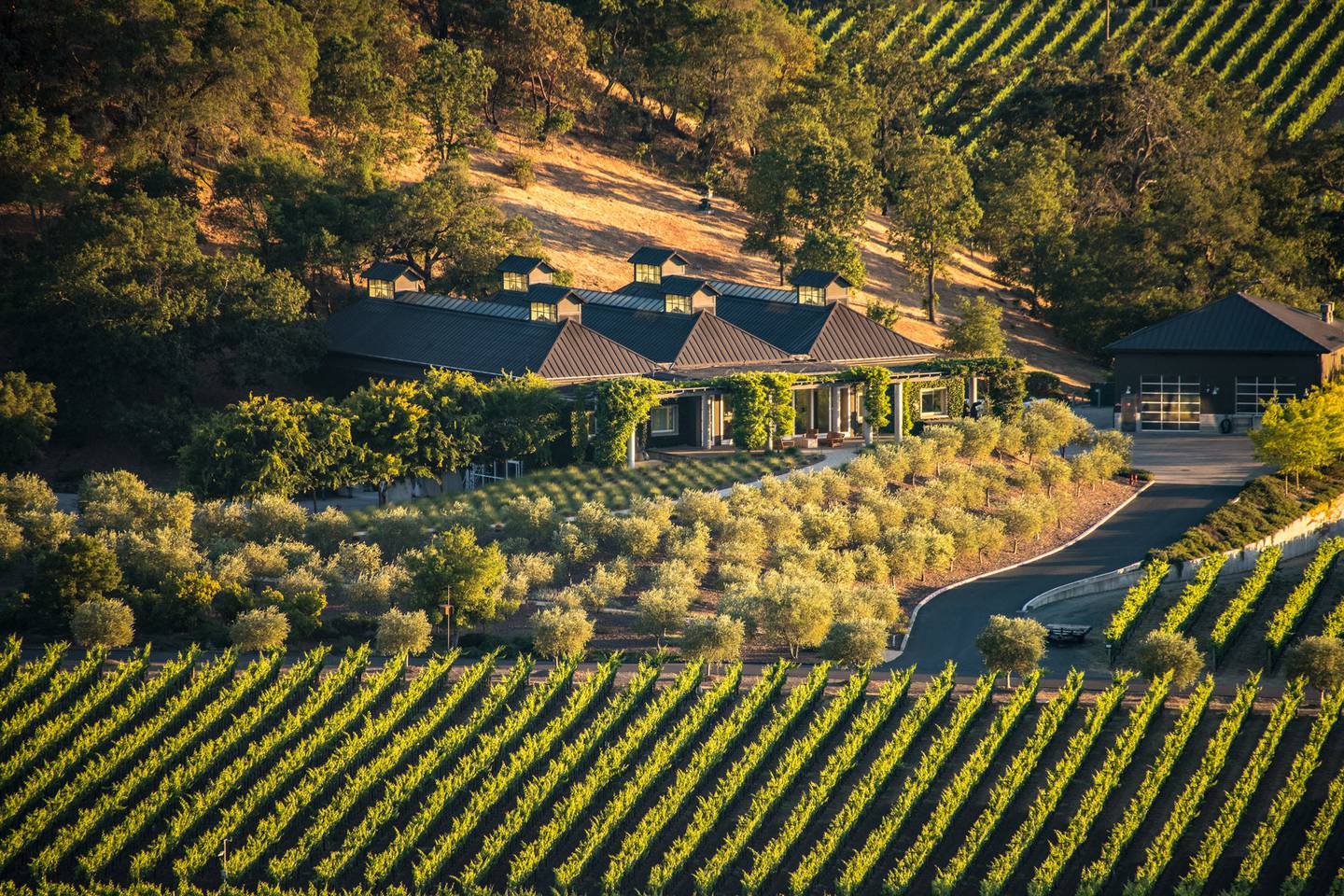 For the English and art history major, Tynan's 20-year wine career didn't start like many of his Napa Valley colleagues, who he speculated were educated mostly at California-Davis or Fresno State. For him, the education started at a restaurant in New Mexico.
"I had a desire to work someplace in the wine industry at the highest level," Tynan said.
So, he worked summers throughout Napa Valley doing irrigation management for vineyards. In 2005, he worked the harvest with renowned winemaker Helen Turley. A year later, he was named assistant winemaker at Colgin, where he worked with a highly respected duo, vineyard manager David Abreu and vintner Ann Colgin.
Sure, he thought about going back for a master's degree, but he took a few courses at Napa Junior College, where he said he learned the basic information he needed. But he couldn't stand the idea of missing a harvest; and classes at Davis or Fresno State would be in full swing when he would be waking up in the wee hours of the morning to pull in grapes.
There's no way he could do both, so he did the next best thing.
"I figured this would be my graduate degree, learning from Ann Colgin and David Abreu," Tynan said. "I learned from the best. Those are great professors."
• James Nokes has been tasting, touring and collecting in the wine world for several years. Email him at jamesnokes25@yahoo.com.
TASTING NOTES
R. Stuart & Co. "Bubbly" Brut ($35): The yeasty flavors mixed with crispy Granny Smith apples for a refreshing experience. The tension between the yeast and fruit flavors is striking. Following the traditional method, R. Stuart produced a special sparkling wine.
Saffron Fields Willamette Valley Chardonnay 2019 ($50): Beautiful Asian pear on the nose, with flavors of warm apple pie, lemon meringue, vanilla, honey and a minerality bound by warm stones. The northern Willamette winery is dry farmed, certified sustainable by LIVE, and also certified salmon safe.
Union Wine Co. Willamette Valley Chardonnay 2018 ($28): Flinty crushed rock, thyme, yellow apple.
Union Wine Co. Willamette Valley "Kings Ridge" Pinot Gris ($17): Peaches, red apple, honeysuckle and lemon rind with a real zippy finish.
Booker Oublié 2017 ($75): The fullest potential of Paso Robles on display. Smoky cherry, plum and a racy acidity that underlines the fruit flavors with thyme, a mineral note and an incredibly long finish. Grenache, mourvedre and syrah.
Bulgariana Thracian Valley Cabernet Sauvignon ($17): Red currant, vanilla bean, tobacco and a solid framework of tannin props up the wine on the finish. From Bulgaria.
Daou Paso Robles Rosé 2021 ($22): Tropical flavors with guava, pineapple, dried apricots, nice round mouthfeel.
Kosta Browne Sonoma Coast Pinot Noir 2020 ($76): I love how they've leaned into the dark mysterious ways of pinot; dark fruits, plums and juicy blackberry flavors. There's herbal notes on the nose of sage, thyme, rosemary and lavender. Finishing with a baking spice and orange rind note.