DeKALB – Temporary closures of the North First Street and Lucinda Avenue bridges in DeKalb and road detours went into effect March 1 as the bridges undergo replacement expected to conclude in late summer, according to the city of DeKalb.
Motorists should be aware of detours that will go into effect at the time of the closures, from March 1 to Aug. 16, according to signs posted near the bridges over the Kishwaukee River that could be seen Friday.
DeKalb City Engineer Zac Gill said motorists still will be able to access all current development properties during construction.
Local motorists, meaning travelers who need to get to a specific point beyond the primary detour cutoffs near the bridges, such as nearby businesses, will be allowed to access the roads up to barricades of the bridge work, Gill said.
"So if one has a destination north of Sycamore Road yet south of the actual bridge [on North First Street], they will have continual access, as with those south of Hillcrest yet north of the [Lucinda Avenue bridge], and those along Miller and similar Elmwood neighborhood streets north of Rolfe Road," Gill said Friday.
The replacements are expected to cost about $5.6 million total, which will be funded largely by federal money, city documents show. About $4.5 million will come from federal funds, and $1.1 million will come from local state motor fuel tax revenue collected in recent years.
The primary purpose of the detours is to reroute thru traffic, Gill said, to allow construction work to be completed.
Detours are expected to disrupt traffic pattens for Northern Illinois University and Clinton Rosette Middle School near the North First Street bridge, as well as many north-to-south travel habits, officials said.
"Given the complexity of the work, it is not possible to complete the projects in the summer months alone when school is not in session," according to a statement from the city.
For North First Street motorists headed north to south, drivers will detour to Sycamore Road and East Hillcrest Drive, using the Hillcrest Drive bridge instead.
For Lucinda Avenue motorists headed east to west traveling Lucinda or Miller avenues, drivers will detour to Rolfe Road, Woodley Drive, College Avenue and Gilbert T. Way using the College Avenue bridge, Gill said.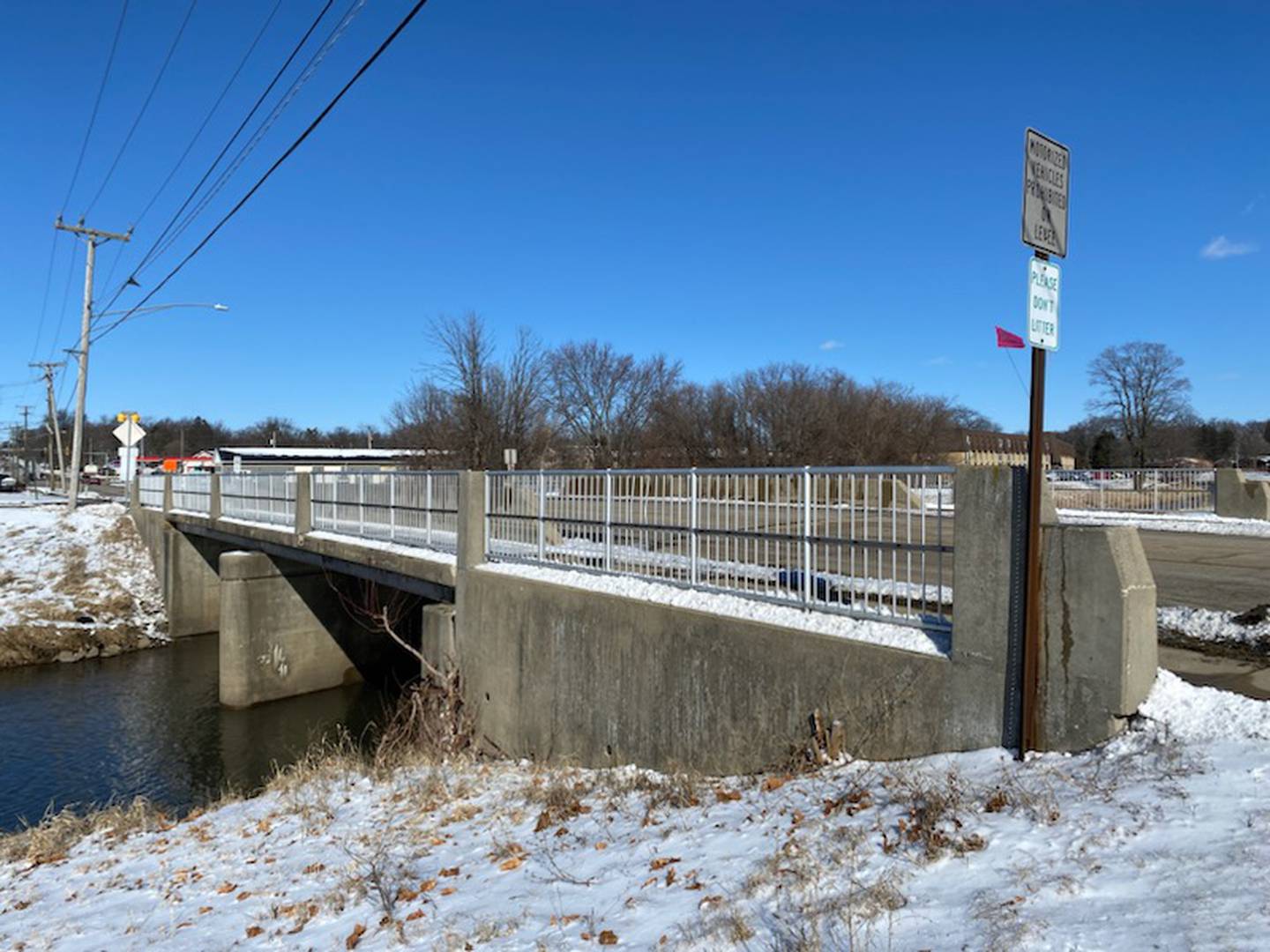 Both the North First Street bridge, constructed in 1977, and the Lucinda Avenue bridge, built in 1954, will be removed and rebuilt as single-span structures, according to the city, meaning the bridges will have supports on either side of the structures nearest to the river banks.
Both bridges already were scheduled for replacement under state guideline and based upon biannual inspections, according to a news release from the city of DeKalb.
Plans to begin construction "aggressively in early spring" were made in coordination with the city, NIU and DeKalb School District 428, according to the release. A construction completion date is targeted before the start of the 2023 school year in the fall.
City officials said the North First Street bridge work is meant to improve safety and convenience for pedestrians and bicyclists.
The project work also includes the creation of a pedestrian and bicycle path to be built under North First Street and connect to existing paths for athletic fields at Clinton Rosette Middle School, 650 N. First St., and NIU's North 40 land near East Garden Street.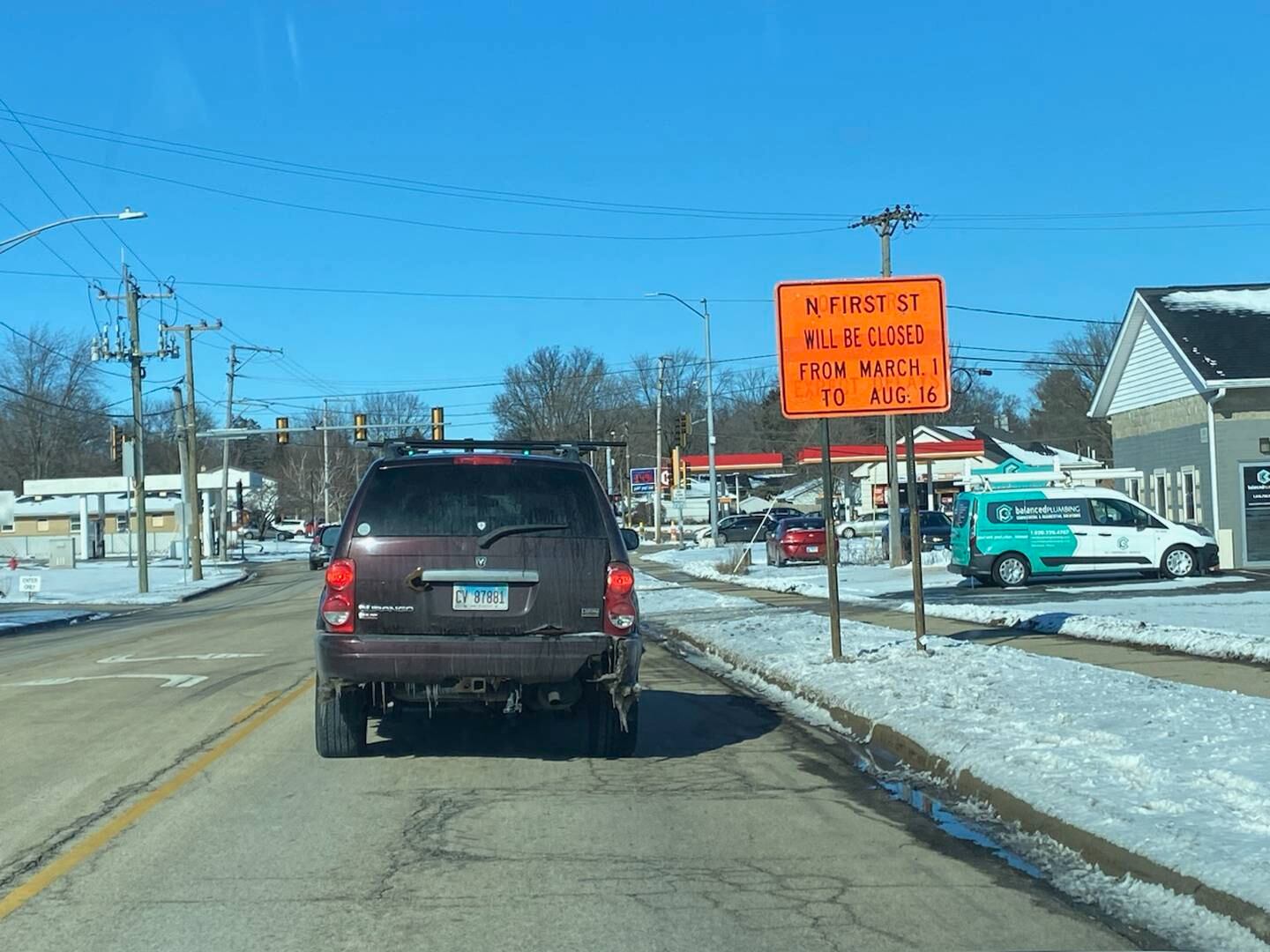 "Currently, those using the path have to conflict with traffic before crossing First Street via on-street striping," city officials wrote in a news release. "Creation of the underpass will enhance connectivity and recreational experience in the city."
Bridge closures are expected to remain in place until project completion, according to the city.
Community members with questions on the projects are invited to call Gill at 815-748-2331.