DeKALB – The Huskie pack at Northern Illinois University recently grew by one, as the NIU community helped welcome 3-month-old puppy Mission III to DeKalb.
Mission III was introduced Jan. 27 at an event at the university's Holmes Student Center, according to a news release. After more training, he'll succeed Mission II, who will retire due to allergies, university officials said.
The new pup's entrance was made with NIU's cheerleaders, the Silverettes dance team, cadets from the campus ROTC program and Victor E. Huskie.
NIU President Lisa Freeman, who earned a Doctor of Veterinary Medicine degree before embarking on her career in higher education, was among the first to welcome the pup to campus.
"When I came to NIU, I immediately realized that this breed is the perfect fit for NIU, as Huskies are known for being highly intelligent, excelling in a pack, being resilient, curious and very friendly. Huskies are also known for being able to give a keen eye as if to say, 'Don't underestimate me,' " Freeman said in a news release. "I am confident that Mission III has all of those qualities and will represent us well."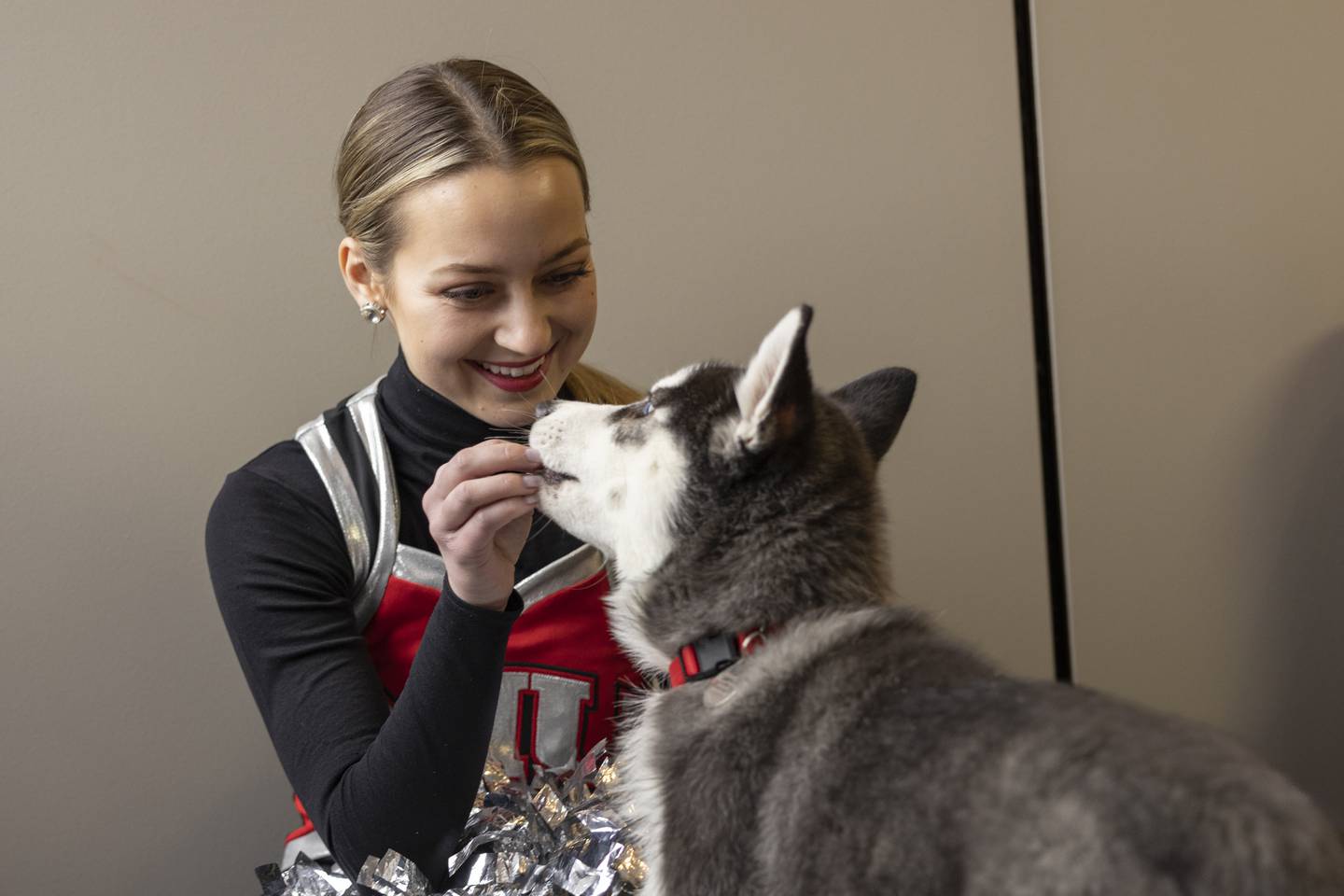 Mission III comes to NIU from breeder Debra Debalys, who is based in British Columbia, Canada, according to the university.
Debalys has a reputation for not just breeding championship dogs, but also for doing so in an ethical manner. Debalys began preparing Mission III very early in his life, taking care to help acclimate him to social situations.
"She really set Mission III up for success in his first few months, and he seems to be the right dog for the job," Lisa Boland, the trainer and handler for all dogs that have filled the role of Huskie mascot at NIU, said in a news release.
Like his predecessors, Mission III will live and train with Boland.
Although he debuted in January, he won't be ready for his full-time mascot job for at least a year as he is trained and acclimated to crowds and loud noises, Boland said.
His predecessor, Mission II, will assist the new mascot in training but is retiring from public appearances due to severe allergies, according to the release.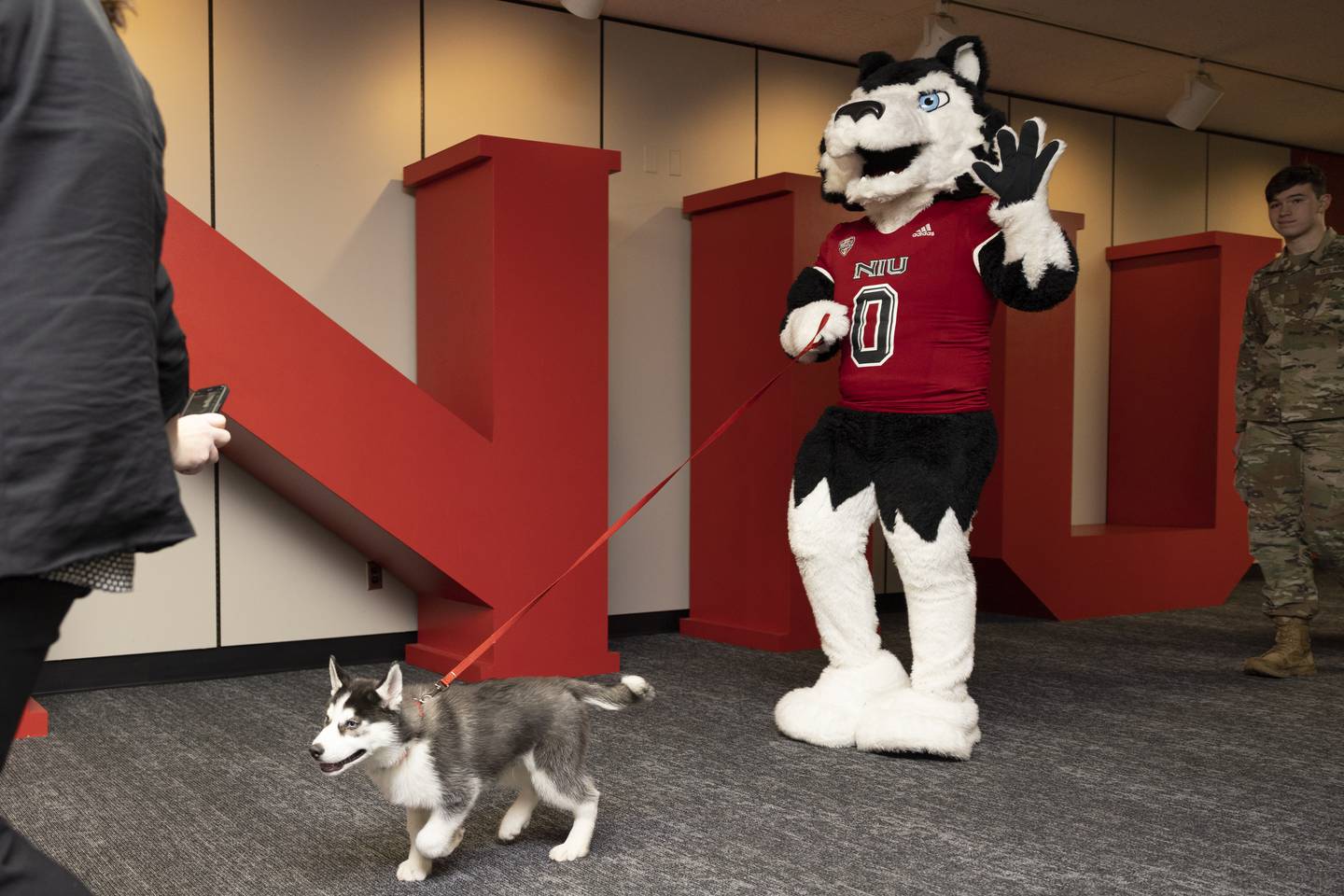 "His health and happiness are everyone's top priority, and we want to make sure he is happy," Boland said. "As his trainer, I have to listen to the dog and what he is telling me. He should have a happy successful life, even if it's not as our mascot, and I think he will be happier as a pet."
The NIU mascot program is made possible by the NIU Foundation through the support of alumni John and Cassandra McKearn, who helped launch that effort in 2012.
"The McKearns have been generous donors to so many different areas of the university for a long time," Reggie Bustinza, executive director of operations and alumni engagement for the NIU Foundation, said in a news release. "They make Mission possible, and we can't thank them enough."