GENOA – A Genoa-Kingston School District 424 fifth grader recently won the district's spelling bee, and along with a district sixth grader, next will head to the regional Scripps Spelling Bee set for March 18 in Sycamore.
The district spelling bee was held Jan. 18, at Genoa-Kingston Middle School, 941 W. Main St., Genoa, according to a news release.
The winner of the spelling bee was fifth grader Alayna Johnson, the daughter of Abbey Johnson Richards of Genoa.
The second place winner was sixth grader Kaden Sosnowski, the son of Kevin and Kerri Sosnowski of Genoa, and fifth grader Gabe Fultz earned third place and is the regional alternate for the spelling bee.
Johnson misspelled the word peevish, according to the release, forcing an extra round for her to win against Sosmowski, who misspelled the words benefitted and Chicago.
The Genoa Lions invited the 12 finalists from the Genoa-Kingston Scripps Spelling Bee to dinner recently.
Three students from fifth, sixth, seventh, and eighth grades were successful in their class spelling bees. The winners will participate in the regional spelling bee Saturday, March 18, at Sycamore High School, 427 Spartan Trail, Sycamore.
Fifth grade participants included Gabe Fultz, Alayna Johnson and Aden Taylor. Sixth grade participants were Kaden Sosnowski, Kolton Robinson and Karol Cortes-Gomez. Seventh grade participants were Shaylin Schnell, Isabella Odom and Arianna Evans. Eighth grade participants included Brycen Wiegartz, Elton Lin and Josue Leon.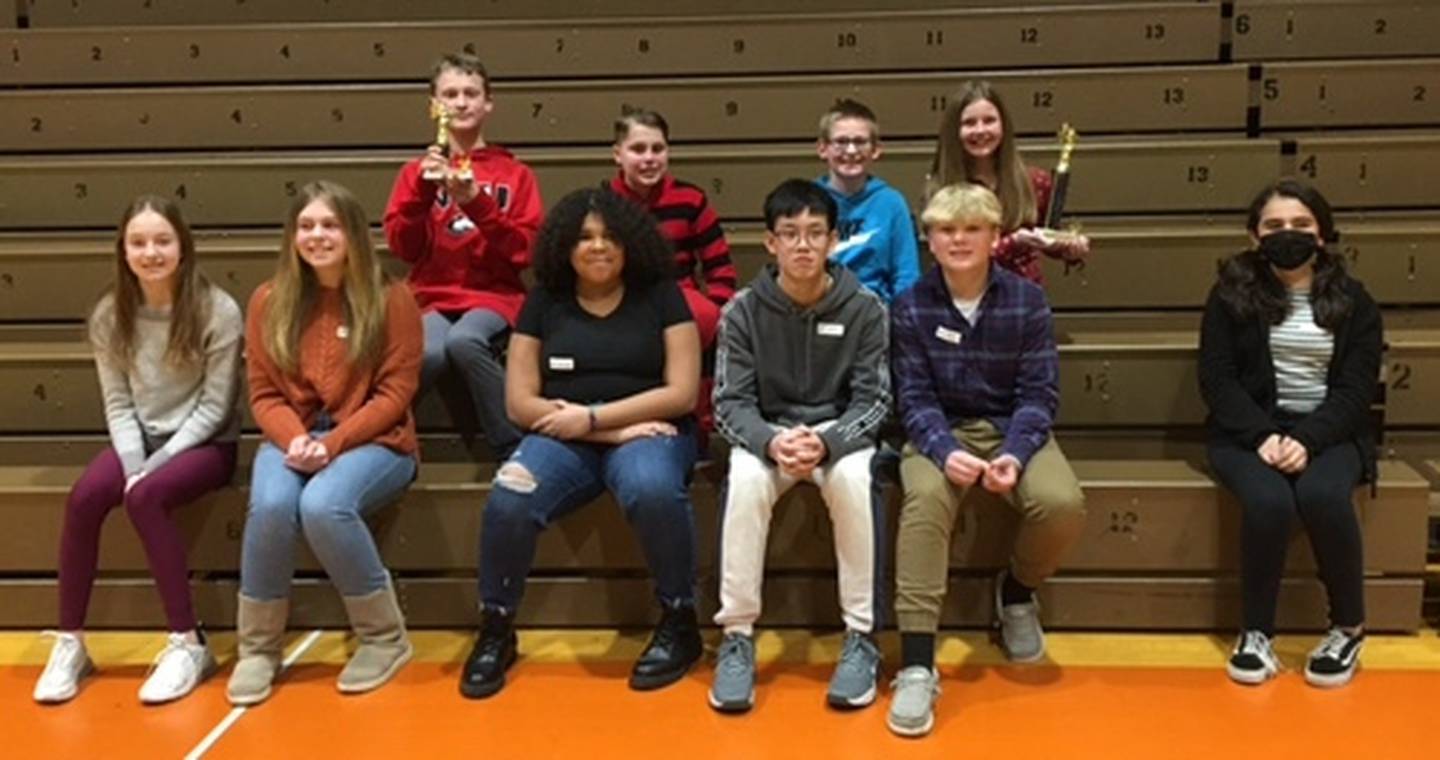 The spelling bee and its dinner were hosted by the Genoa Lions Club, which provided pizza and trophies for the first and second place winners. McDonalds also provided 12 $10 Arch Cards, one for each contestant.