DeKALB – Elizabeth Fern Jensen knows she's jumped her share of hoops trying to navigate the court system all so that she can live her life more authentically.
The DeKalb resident said she hopes sharing her journey and how it led to a victory helps pave a clearer path for transgender individuals like herself. She recently took part in a journey to legally change her gender and name so that they reflected her preferred identity.
She said she was able to receive pro-bono aid with a Chicago-based legal office specializing in such work through the University of Illinois-Chicago. The law school's Pro Bono Litigation Clinic professes a mission to advocate for underserved individuals.
"If there is more opportunity to remove the financial barrier to transitioning, that is making people have access to what I believe is civil rights," Jensen said.
Staff at the UIC clinic said their services are offered for people beyond UIC students and are available for those in other places, too, but especially in Chicago and the larger Cook County area.
Jensen recalled trying to transition between 2015 and 2018 while living in Little Rock, Arkansas.
"Things were so different then," she said. "Things were a lot more expensive. Insurance didn't cover anything, and I was struggling with finances. So, I wasn't able to accomplish much of anything and I gave up."
In 2018, Jensen relocated to DeKalb where she had grown up. She lives now with her fiancé, Jamie Jensen.
This week, the pair celebrated another milestone: They obtained their marriage license at the DeKalb County Courthouse in Sycamore. The wedding is set for Friday.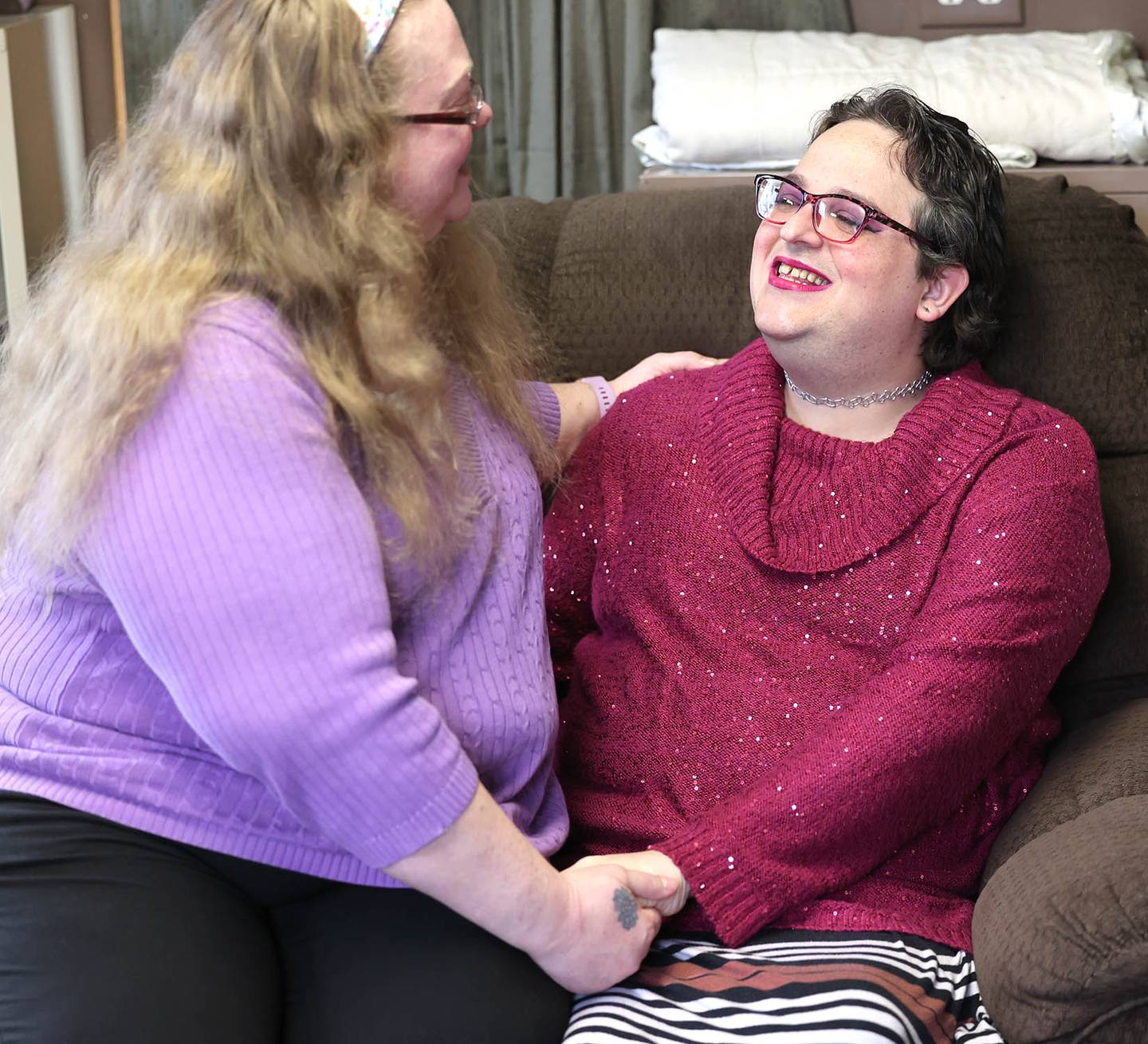 Still, barriers existed for Jensen that she said prevented her from living her life more authentically.
Jensen said that changing her name and gender marker aren't something she could have afforded in the absence of the University of Illinois Chicago Law Pro Bono Litigation Office and its assistance.
"I would've had to raise a lot more money than I would've been able to just at my job," she said. "It was not something that I was financially capable of starting on my own."
The process of changing one's name and gender marker may vary, said Sarah Sallen, staff attorney for the University of Illinois Chicago Law Pro Bono Litigation Office.
"It depends on how fast the person moves," Sallen said. "They have to fill out all this paperwork."
In May 2022, Jensen came out again.
Jensen said she also is transitioning medically because of her experience with gender dysphoria – a health condition individuals might experience as a result of the disparity between assigned sex at birth and preferred gender identity.
"Because of a lot of the barriers that have been lifted … with our current president, I've been able to get a hormone replacement therapy through my insurance," Jensen said. "I don't have to pay out-of-pocket for any of that."
Jensen's case seeking legal name and gender identification changes was recently reviewed in court by DeKalb County Circuit Court Chief Judge Bradley Waller before it was ultimately decided in her favor.
Jensen said it is a dream come true that she was able to legally change her name and gender marker thanks to the assistance of the University of Illinois Chicago Law Pro Bono Litigation Clinic.
"The barrier financially of getting a legal name change always scared me," Jensen said. "When someone pointed me to the pro bono clinic at UIC and said that they would help us without needing any money, I didn't believe it at first. Usually, people don't do that especially with the law. They, the second I contacted them, have been incredible fierce advocates for me."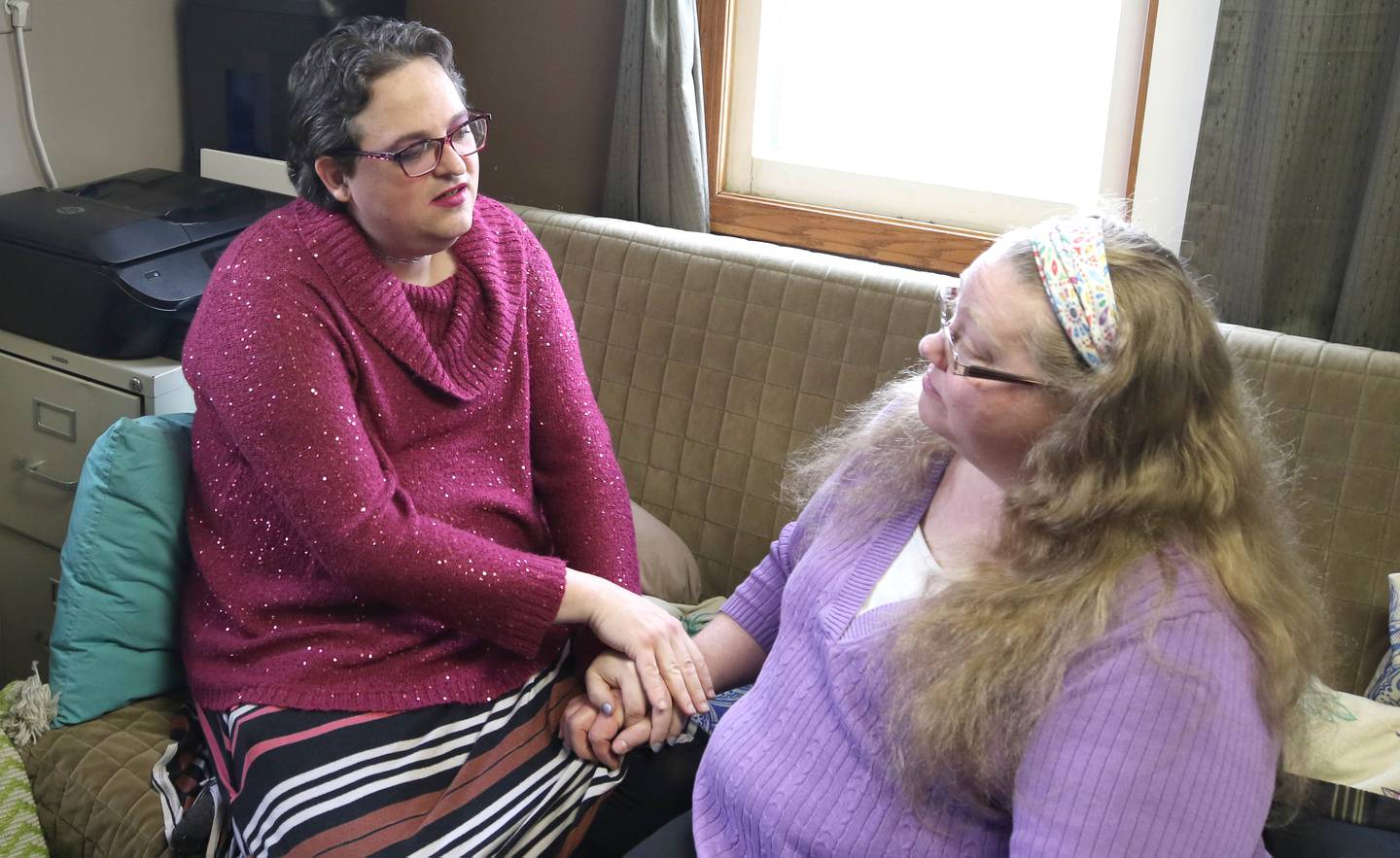 Jensen said the filing fee amounted to $314, but her out-of-pocket costs could have been more.
"If you do it alone, it's likely there will be mistakes made, so you're recommended to get a lawyer," Jensen said. "If you can't find a pro bono one, lawyer's fees can be up into the thousands."
Sallen said the law clinic was happy to assist Jensen with her request for pro bono legal services.
"They all enjoyed talking and working with Elizabeth," Sallen said. "It was a pleasure to work with her. [We were] happy to do this for her."
Jensen said that having a name and gender marker change means a lot to her and is validation for her.
"This is going to ensure that the next job can't detonate me," she said. "It's going to ensure that my doctors can't detonate me. This is going to ensure that basically anyone I interact with in a formal way is going to see that my identification legally says, 'I am a female, and my name is Elizabeth.'"