DeKALB – Energy was high at Northern Illinois University's Convocation Center Friday night, as dozens gathered in support of the DeKalb and Sycamore booster programs for the semiannual FNBO Challenge.
The rivalry pitting the DeKalb Barbs against the Sycamore Spartans took to center court during a pair of basketball games. The Sycamore girls beat out DeKalb 55-12, while the DeKalb boys prevailed over Sycamore 67-41.
The rivalry matches also brought together families and supporters to raise funds for each school's high school sports programs.
"Being close in proximity here, the rivalry is always fun," Sycamore Boosters president Jason Fowler said. "Unfortunately, we're not in the same conference anymore. From a conference standing perspective, it doesn't have as much of a rivalry as it has but it's still a very important event both football and the basketball challenge."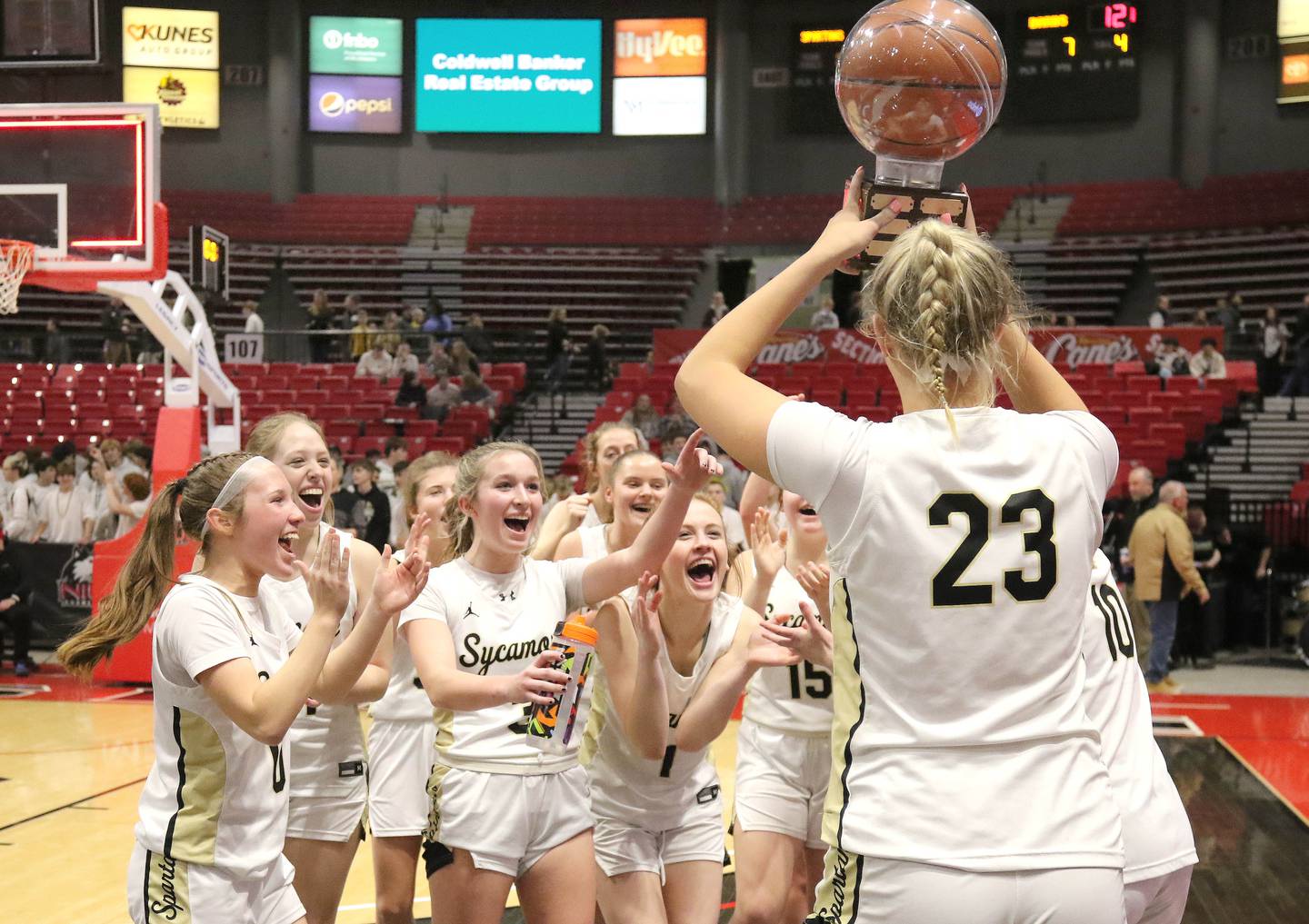 Dana Williams sat in the stands watching the girls' basketball game. She said she was waiting for the boys basketball game to start so she could see her cousin, Chance Perry, play.
Williams said she believes it's important to support athletic programs.
"This is my first time coming to watch the girls," Williams said. "I usually come for the boys."
Williams said she was impressed by how many people came out to show support for the DeKalb and Sycamore booster programs.
"I think the turnout is great, but it's still early," she said as Friday evening got underway. "I think more people will come."
DeKalb Boosters president Laura Powell said fundraising has been going great.
"We're on our second year after COVID shutting us down," Powell said. "It's starting to build back up to where it was pre-COVID. We're always thankful and grateful for every single one of our donors and welcome more if they'd like to be involved but so far it's been great."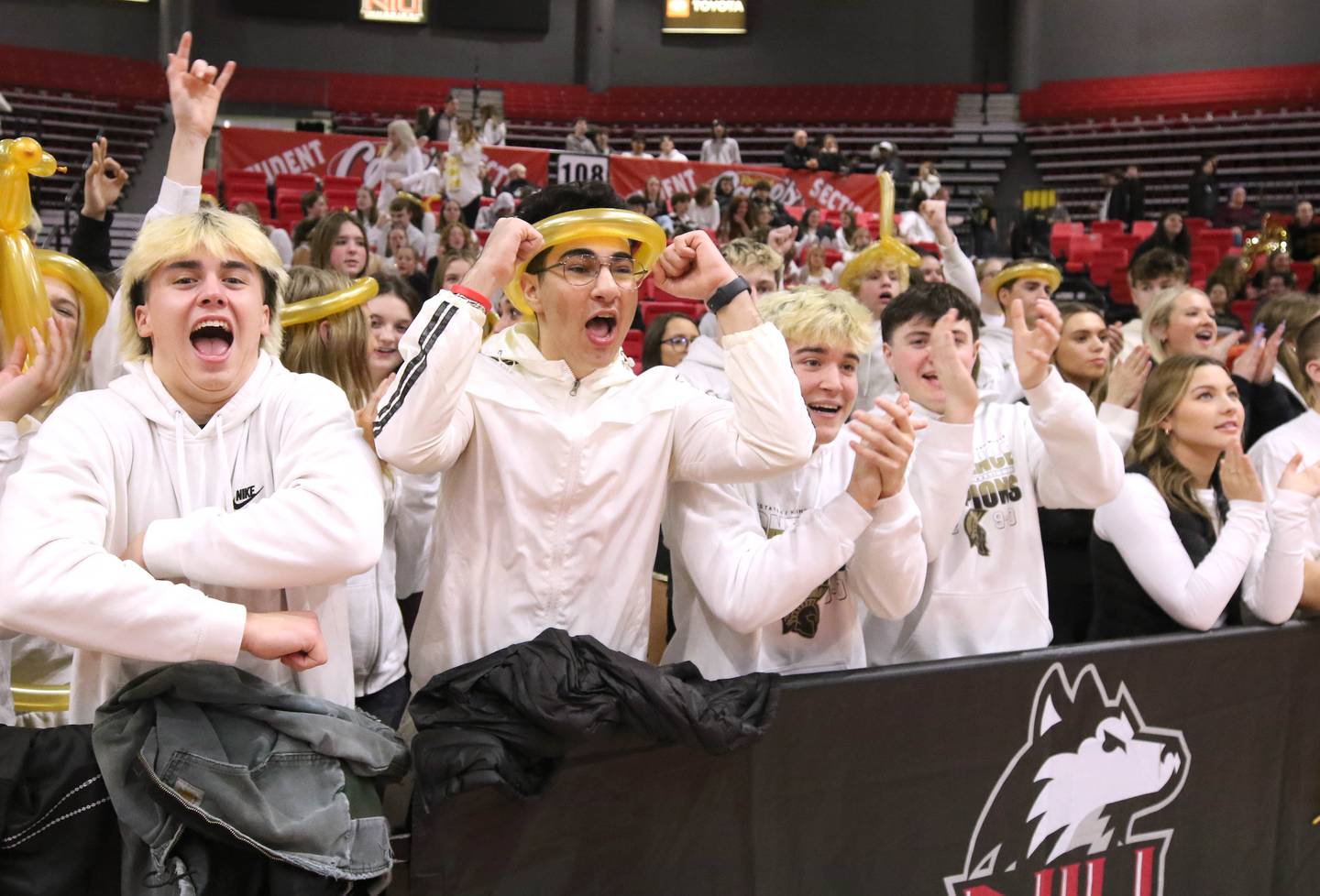 This year's FNBO Challenge basketball game raised $46,000, organizers said for the DeKalb and Sycamore Booster programs, which help high school athletes get equipment and fulfill other needs.
Powell said the funding goes a long way to help more and more students to get involved in athletics.
"That goes toward equipment for the team, all the extras that the athletic department doesn't cover – ball machines, warmups, sometimes it's travel for teams that are going to state or a big competition," Powell said. "It really depends on what the needs are year by year. We extend that down to the middle school level as well."
Fowler said the booster programs are thankful for the community's support and participation year after year.
"FNBO challenge games are some of the top events for the year for the sports boosters, for sure," Fowler said.
Elburn resident Bailey Crimmins was catching the halftime show during the girls basketball game from the stands alongside Kaleigh O'Brien of Crystal Lake. Crimmins said the turnout for the FNBO challenge was on par with what she expected.
"I feel like it's good," Crimmins said. "It's an exciting day to play at NIU."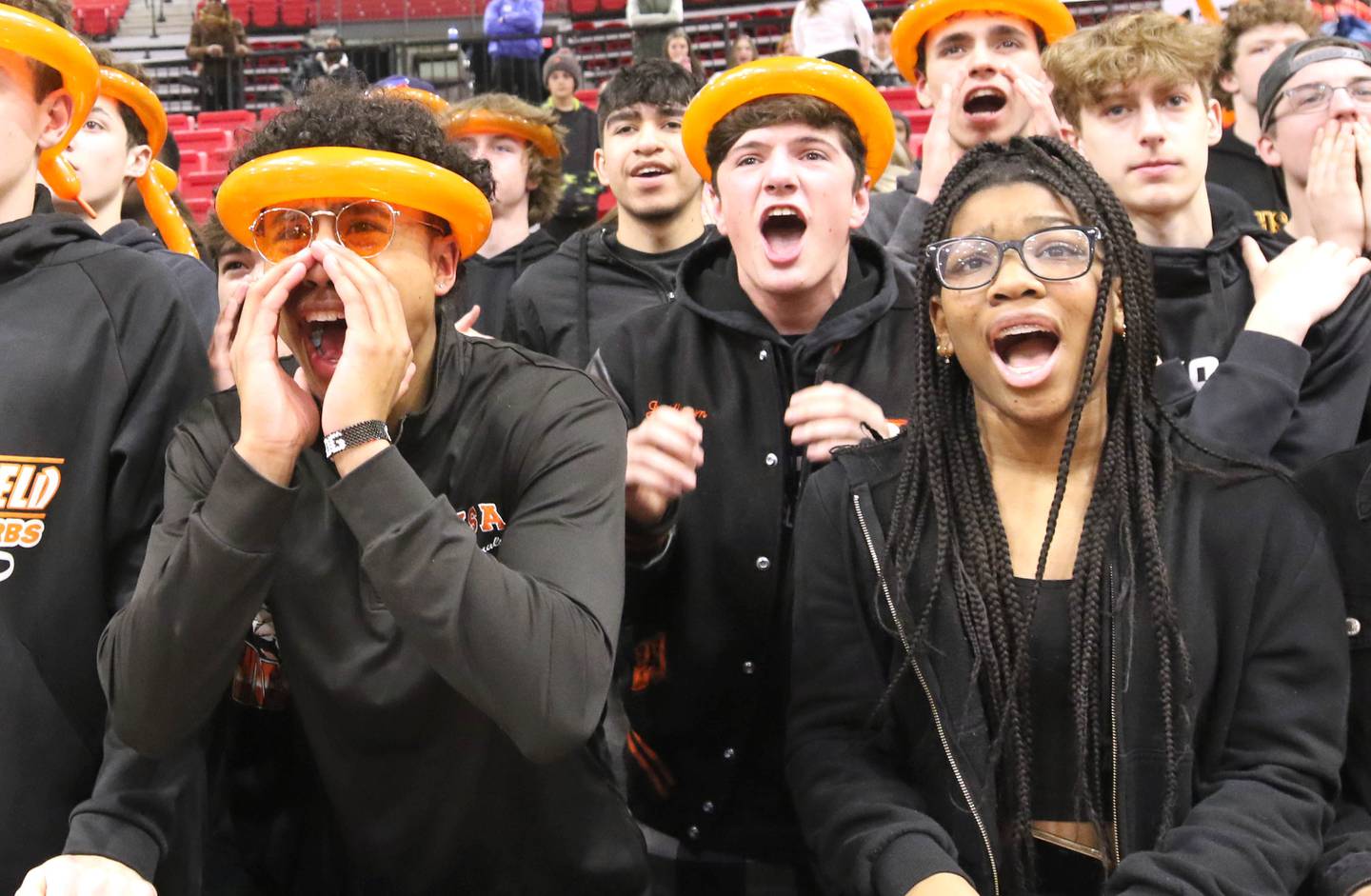 O'Brien shared that sentiment.
"I think the Sycamore student section showed well," O'Brien said. "They always do."
Crimmins said she was motivated to come out and show her support for student athletes and their coaches taking part in the challenge.
"The more you can support, the better," Crimmins said.