SYCAMORE – As the closing of an $8.3M sale of the DeKalb County Rehabilitation and Nursing Center to a private buyer approaches, the status of its remaining employees appears uncertain.
Last month, the DeKalb County Board approved 20-2 the asset purchase and operational transfer agreements between the DeKalb County government and Evanston-based Illuminate HC, a health care center management company that operates several skilled nursing facilities in Michigan and Ohio.
Chuck Simpson, a 33-year nursing center employee and president of American Federation of State, County and Municipal Employees No. 3537 county labor union, said the overall feeling among employees at the facility is "one of confusion."
"We don't know what's taking place because everything's been kind of quiet on the sharing of information of when they're [Illuminate HC] coming in," Simpson said.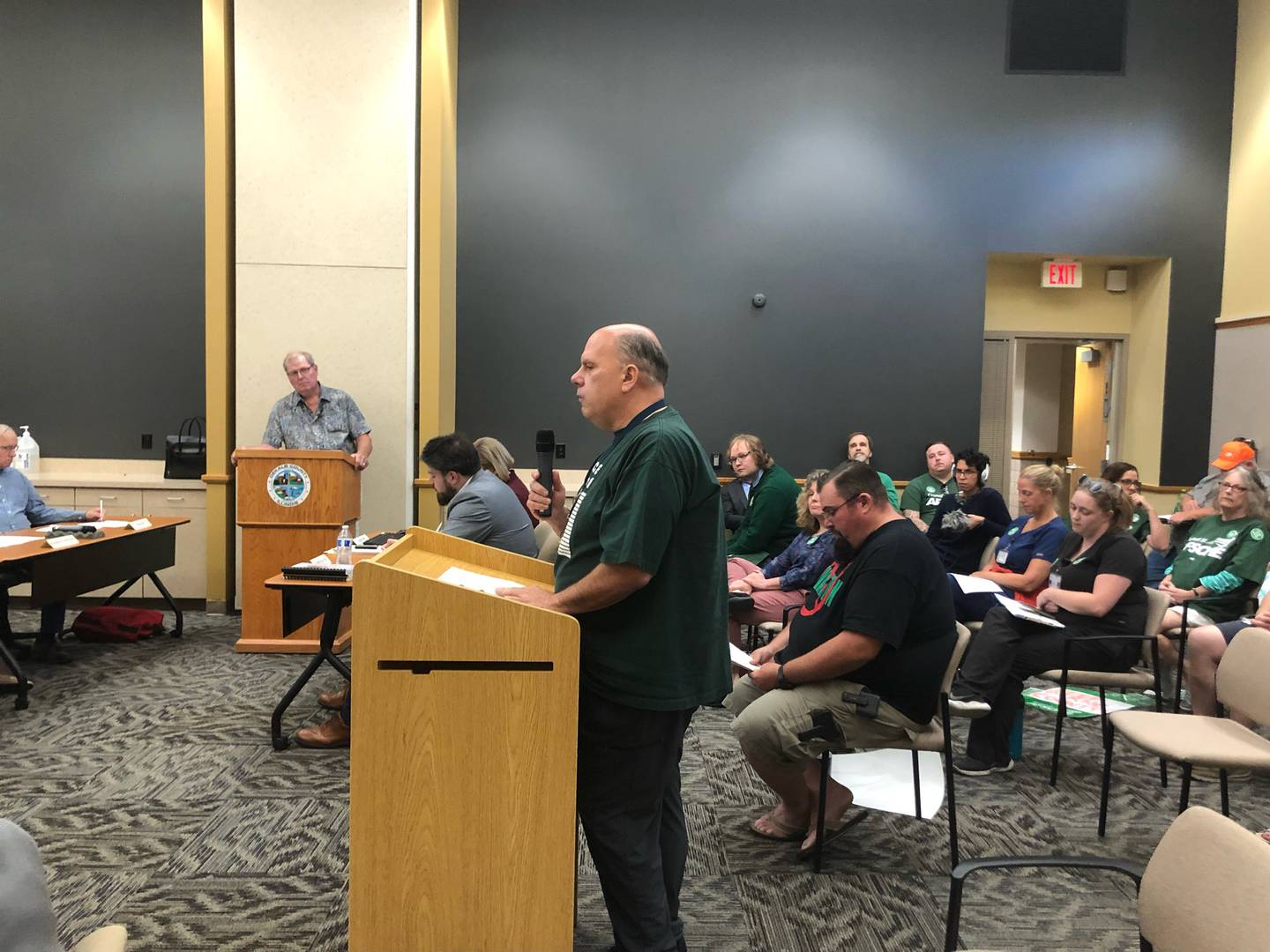 Illuminate HC's purchase of the county-owned and operated nursing center was initiated in July when the County Board voted 17-5 to approve a letter of intent to purchase the facility. According to the letter of intent, the sale was contingent on a 45-day due diligence period that includes inspections of the nursing center, environmental and structural assessments. The purchase letter also included a $20,000 nonrefundable deposit that must be paid to the county within three days from the time the sale is initiated.
The center – which has been the subject of more than a year of fiscal debate – faces more than $7 million in debt due to what county officials have alleged was mismanagement, delinquent billing and ailing resident numbers. County officials have maintained a sale was necessary to stem the cash flow issues at the home.
What's the future of nursing center workers?
The pending sale, however, has left the fate of the center's employees – union and nonunion alike – in question.
The content of the operational transfer agreement, a contract between DeKalb County government and DeKalb SNF Operations LLC – a shell company which will be run by Illuminate HC – implies the employment of the center's workers could be in jeopardy when the sale of the facility is closed on or before Dec. 31, 2022, documents show.
Under the contract approved Oct. 19, Illuminate would hold discretion on whether to keep employees or require them to reapply for work once the sale is final, expected in December.
As of Nov. 17, Simpson said he has not seen Illuminate HC representatives come through the building. Simpson said he and others are unsure where in the process the sale is. He also said employees haven't heard what their health insurance will be or what will happen to their accrued time off.
Illuminate representatives did not respond to multiple requests for comment.
"What kind of staff are they going to have?" Simpson said. "Are they going to hire us on? They're going to have to let somebody work here obviously."
According to county documents, when the sale of the DeKalb County Rehab and Nursing Center closes – expected in December – workers of the facility will no longer be employees of DeKalb County and Illuminate HC will have sole discretion over which of those employees will be offered employment.
"New Operator [Illuminate] shall determine, in its sole discretion, which of the Current Employees shall be offered employment with New Operator, pursuant to employment terms acceptable to New Operator," the contract reads. "Nothing in this paragraph, however, shall create any right in favor of any person not a party hereto, including without limitation, the Current Employees, or constitute an employment agreement or condition of employment for any employee of Old Operator [DeKalb County] or any affiliate of Old Operator who is a Current or Retained Employee."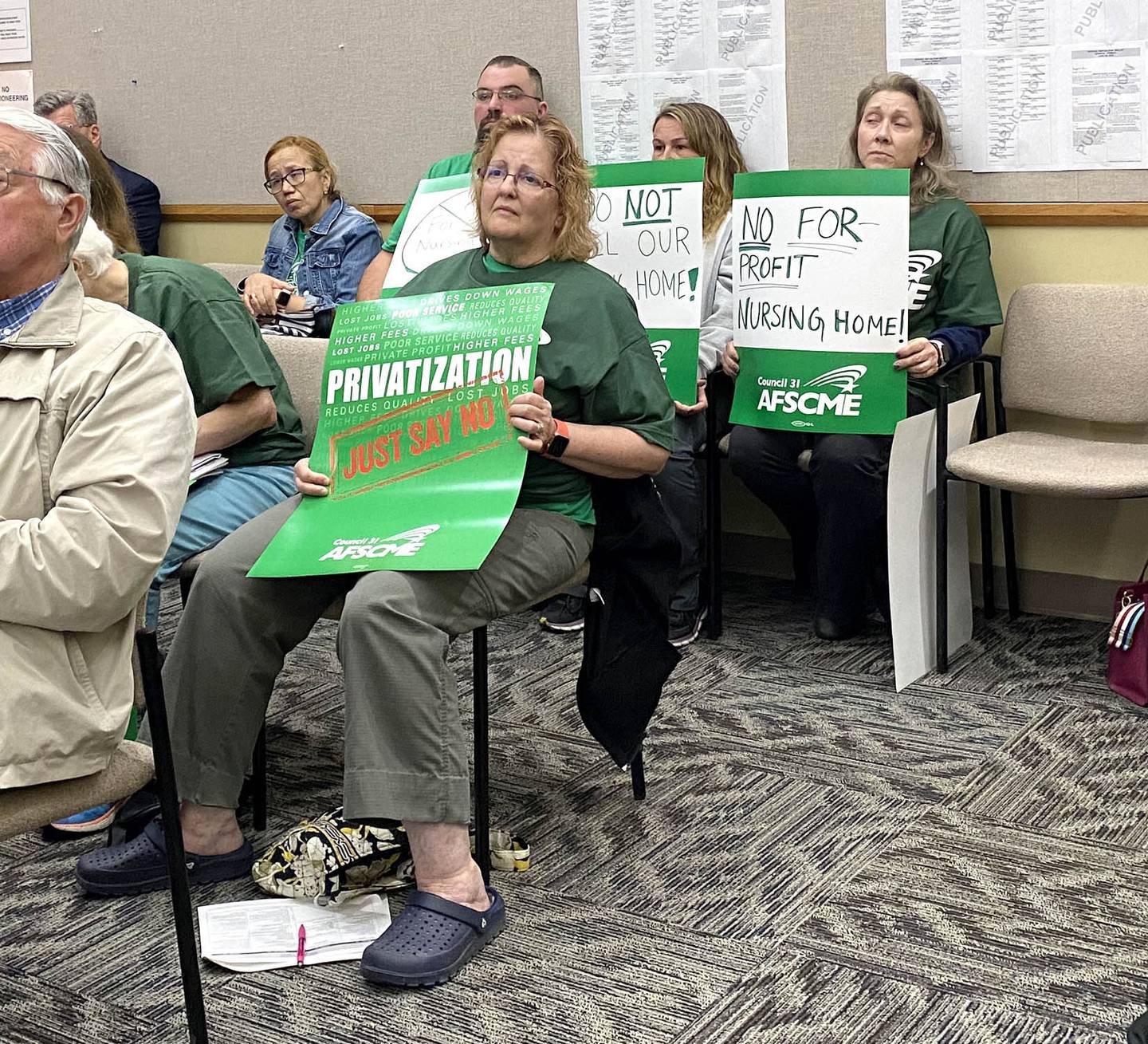 The operational transfer contract also states that DeKalb County must terminate its existing employment contracts with all its employees and report to Illuminate base salaries of all employees, at the time of the closing date. The contract also stipulates that Illuminate is not bound to maintain any existing employment agreements at the point of sale, and DeKalb County government isn't allowed to change any compensation or benefits to center employees prior to the closing date.
"We can't force them [Illuminate HC] to take every employee," County Administrator Brian Gregory said. "They may want to do three more of this position, and two more of that position, you know. But I believe there's actually something as well in the law where you can't force that."
A new labor union contract was also finalized for facility workers Oct. 19, the same day the transfer agreement was approved.
Simpson said, as he understands it, that contract will run through the end of 2023, regardless of who employs the union workers at the nursing center.
"My staff rep said that the contract will go through regardless and Illuminate, they will have to bargain, negotiate anything that they may or may not want in there," Simpson said. "But the contract pretty much is clad until the end of next year."
County officials have said Illuminate HC has been aware of the presence of the union at the nursing center since before the DeKalb County Board approved the company's letter of intent to purchase.
Before the October vote, two representatives of the AFSCME No. 3537 union sought to get DeKalb County Board to hold off on approving transfer contract in order to craft a document union members wanted to give Illuminate to recognize its established union.
Lori Laidlaw, a regional staff representative for AFSCME No. 3537, told the County Board that attorneys from the union had crafted a memorandum of understanding for the county to present to Illuminate HC. The letter asked the buyer to recognize both the existing employee union and honor the expressed written terms of the recently ratified bargaining agreement.
Requests for comment from lawyers representing AFSCME No. 3537 went unanswered.
County attorney David Berault said the union sent the proposed memorandum of understanding "out of nowhere," one day before the October County Board meeting. He said the union had asked DeKalb County government to also sign the letter.
"I don't know how one could see that as a good faith maneuver," Berault said. "They were in negotiation with us on union contract, that same day they were signing it. Sixty days or so this has been in contract negotiations and then they go and they send that to us. We can't sign that. We can't make a guarantee as to what happens in the future under somebody else. That's nonsensical."
Berault said it's likely the county would have considered the memorandum had they been approached months prior.
Jacob Meeks, director of public policy for the regional AFSCME union, also asked the county to stipulate that the existing union contract be honored by Illuminate HC upon the sale closure.
"Throughout this process Illuminate, Brian Gregory and several other members of the County Board have said the workers will get to keep their union. Illuminate will honor the union contract," Meeks said. "Despite these insurances, the sales documents in front of you do not require them to honor the expressed terms and conditions of our union contract. In fact, this agreement empowers them to do the opposite."
Gregory had said earlier in the summer while board sale negotiations progressed that county staff told him Illuminate would accept the union.
"We would like for Illuminate to put their money where their mouth is and agree to honor the expressed terms and condition of the collective bargaining agreement that we negotiated with the county," Meeks told the Daily Chronicle this month.
Gregory said the existing AFSCME No. 3537 remains in effect until a new employment agreement is settled under Illuminate's ownership.
"The contract remains in effect until a new or modified agreement is negotiated," Gregory said this month. "It is not our right to dictate how the new company operates, however, we have been assured throughout the process that Illuminate intends to work with and 'Will gladly accept the Union with open arms.' "
Workers of the DeKalb County Rehab and Nursing Center are covered by public sector labor laws. But when DeKalb County transfers the facility to Illuminate HC, they will be governed by the National Labor Relations Act.
A representative from the National Labor Relations Board's Office of Congressional and Public Affairs declined to comment on the matter, and a public Information Officer for the Illinois Department of Labor, Paul Cicchini, also declined to comment. A request for comment from lawyers representing AFSCME NO. 3537 was delivered to Meeks but the request went unanswered.
County Board member Tim Bagby said he thinks DeKalb County has had good – albeit "not always rosy" – relations with the union over the years and suggested Illuminate HC will need to decide how much they value that relationship and then respond accordingly.
"So there may be individual benefits that people have fought for over the years that may have to be renegotiated," Bagby said. "If I were in the union, I would fight very hard for the things that I have and for the things that I'm going to have to give up. I would make sure that I got quite a bit in return for whatever it is I had to give up."
As a non-teaching member of the Cook County Teachers Union, an affiliate of the American Federation of Teachers, Bagby said he suspects Illuminate HC will want benefits for employees working at the DeKalb nursing center to be as identical as they can get.
"Being in a union myself, I know that if you're going to give something up, you got to make them pay for it somehow," Bagby said.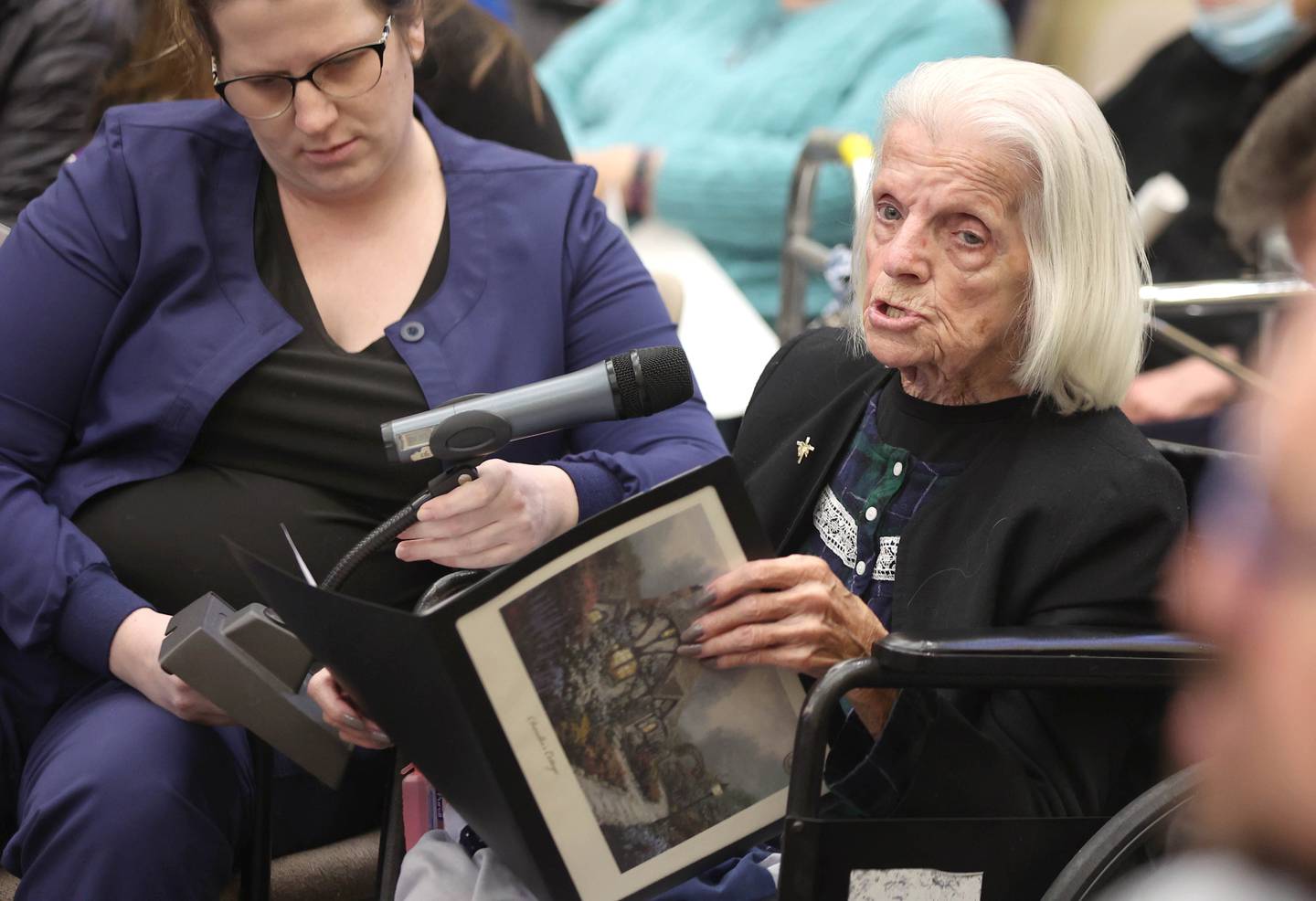 While the employees of the rehab and nursing center are confused over what to expected, Simpson said the residents are, too.
"In fact, I've had three residents ask me today, 'Have you heard anything? Have they talked to the union people?'" Simpson said Nov. 17. "I said, 'No we haven't. I don't even know who's running the show.' "
Simpson said residents are still upset by the County Board's decision to sell the facility.
"They're worried because it's going from a public nursing home to a private nursing home and they're afraid that private nursing homes have a history of taking profit over patients," Simpson said. "So they're a little bit concerned and rightfully so."