DeKALB – The DeKalb community is mourning the loss of longtime Pizza Villa co-owner Larry Finn, who died unexpectedly Tuesday at age 76.
John Finn, Larry's younger brother and business partner, who runs the pizzeria's daily operations with his son, CJ Finn, said his brother's passing is still a shock. They were next door neighbors for the past decade.
"He will be sorely missed," John Finn said. "He touched a lot of lives, he was always fun. Everybody has a story about Larry."
Those stories came pouring in as tributes across local social media pages Wednesday, after news of Larry's death was announced on the Pizza Villa Facebook page. The Finn family has owned Pizza Villa since 1968, when Larry and brother, Donald, began running operations. In 1990, Donald retired and John came on board with Larry, who retired from the business in 2015, but remained around and was always a crowd favorite, John Finn said. Larry leaves behind two children, Amy Pashak and Joe Finn, along with his siblings and extended family. He is preceded in death by his parents, Joseph and Victoria Finn, who purchased Pizza Villa in 1968.
Services for Larry Finn will include a wake from 3 to 7 p.m. Sunday, Dec. 19 at Finch Funeral Home, 310 Oak St. in DeKalb, and a funeral at 10 a.m. Monday, Dec. 20 at St. Mary Catholic Church, 302 Fisk Ave. in DeKalb.
Larry, 76, collapsed after about an hour of pheasant hunting in Princeton with his brother, Richard, around noon Tuesday, John Finn said. He was pronounced dead a short time later.
"They were cleaning the birds in this little hut and he just dropped to the floor," John said. "That was that."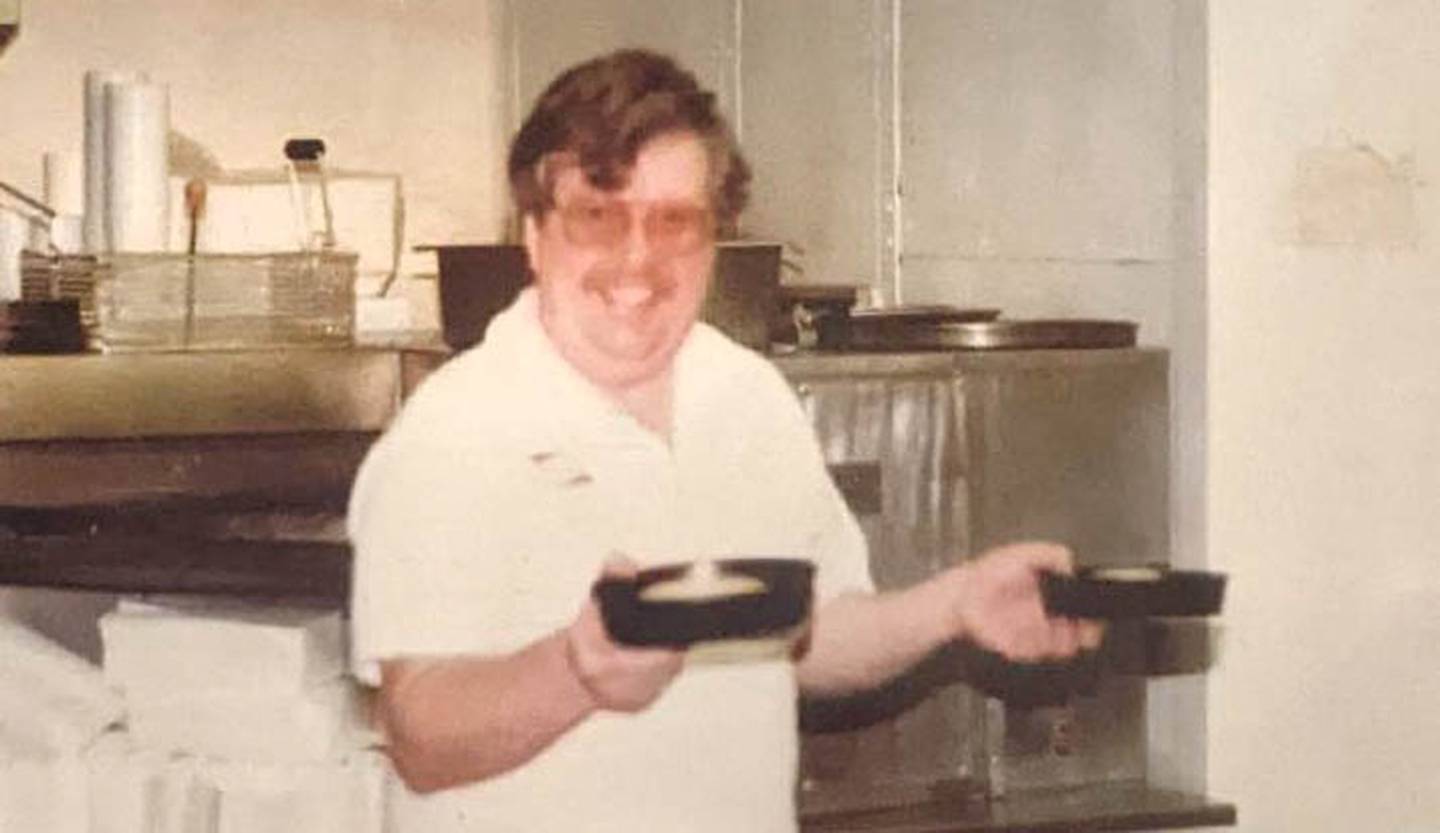 CJ and John Finn operate Pizza Villa now. Larry, who worked at the pizzeria since he was a teenager, was always the people person, they said.
"He could start a conversation with a perfect stranger in a bar halfway around the world," John Finn said. "He was the face of Pizza Villa."
Calling themselves hands-on owners, the Finns said Larry would gather in the kitchen during busy hours to assist orders, come to the front to seat patrons or run food, and always was willing to make a customer feel welcome.
"He was so good at building relationships with customers," CJ Finn said of his uncle. "He would go and sit down at their table and take a piece of their food. People come in now still, and he hasn't been there in five years, and they say, 'Where's Larry?' He was just a one-of-a-type personality. He could talk to anybody."
His favorite pizza? "Probably sausage, bacon and onion," his brother John said with a laugh.
Mary Weakly, who now lives in Denver, Colorado, with her fiance and works as a title clerk for a group of auto brokers, said she recalls fondly her time between 1989 and 1992 working under Larry's guidance, which came at a needed moment in her life.
"I was a single mom going to Kishwaukee College and working at Pizza Villa," Weakly said. "When Larry found out, he started ordering extra milk and eggs and giving some to me. He didn't always do that but every once in a while he would tell me they 'accidentally' delivered too much and since he didn't need it I should just take it. I still think about him often and fondly 30-something years later."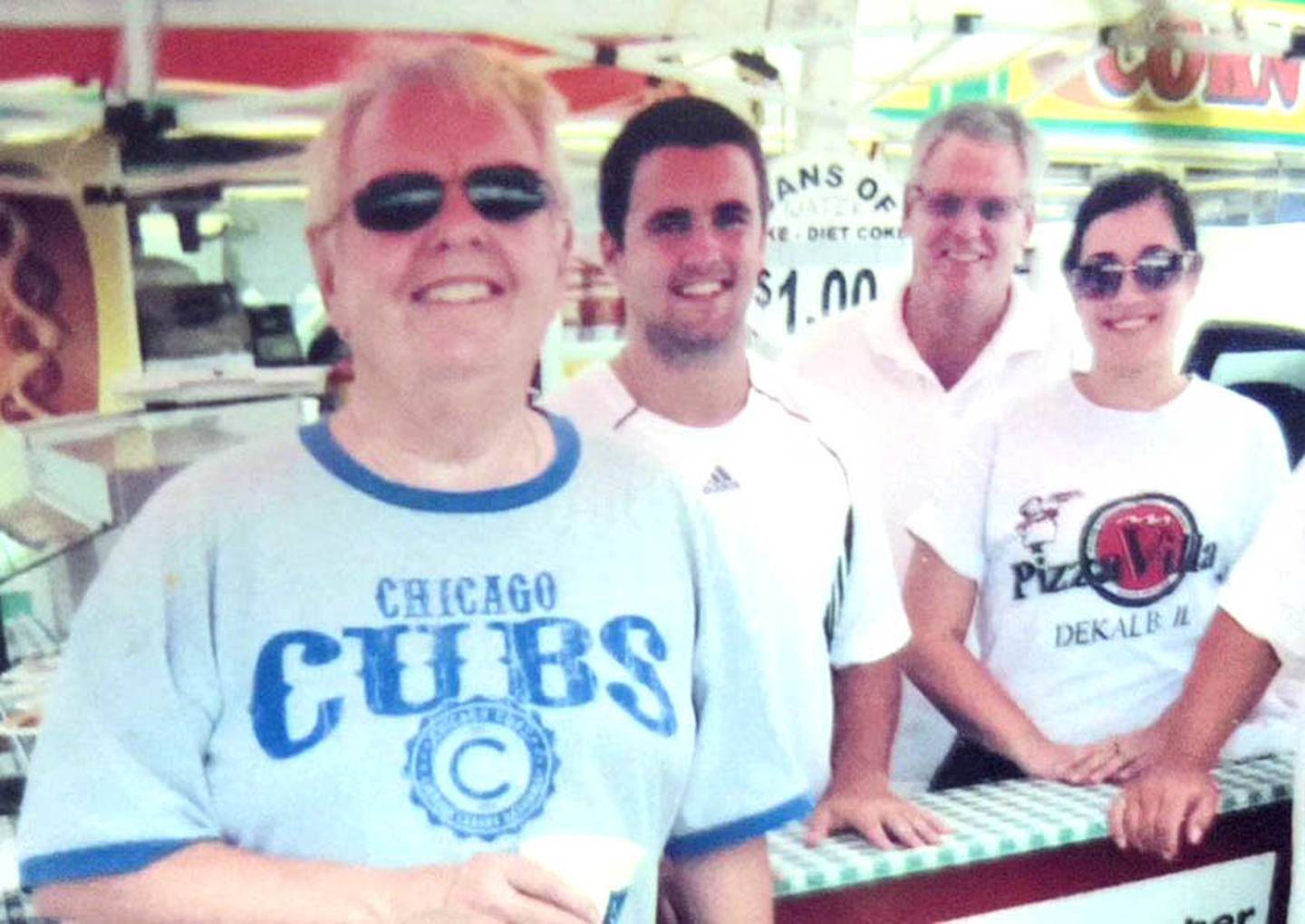 In a 2014 interview with the Daily Chronicle, Larry claimed himself as one of the original inventors of the regional staple, beer nuggets. Named perhaps because of their classic pairing with the alcoholic beverage, beer nuggets started as a culinary offering to use up leftover pizza dough. The dough was portioned out and deep fried, often served with a side of pizza sauce for dipping.
Beer nuggets had their own local twist at Pizza Villa under Larry's guidance, too.
"My brother refined it, developed the dough, a different sauce," John Finn said. "Originally they were made of scraps of dough, and we developed a whole different special. We took it to a 2.0 kind of thing. They've been a staple to this day."
John said the fare became so popular people travel to DeKalb for Larry's version of beer nuggets.
"People come in from a football game, pick up an order of nuggets to take home," John Finn said. "It's kind of like if you're from the Midwest, you get Portillo's. In DeKalb, you come to the Villa for nuggets."
Born and raised in DeKalb, the Finn family all went to DeKalb High School. Three of the Finn brothers, Richard, Donald and Gene, were in the Navy. Their sister, Janette, lives in Genoa. John, 62, is the youngest.
John Finn called Larry an outdoorsman, a hobby he got to embrace after his retirement.
"He loved the outdoors," he said of his brother. "He had a cabin up on a lake in Wisconsin. He had a boat. He fished. He hunted. That was his passion. He was a true outdoorsman."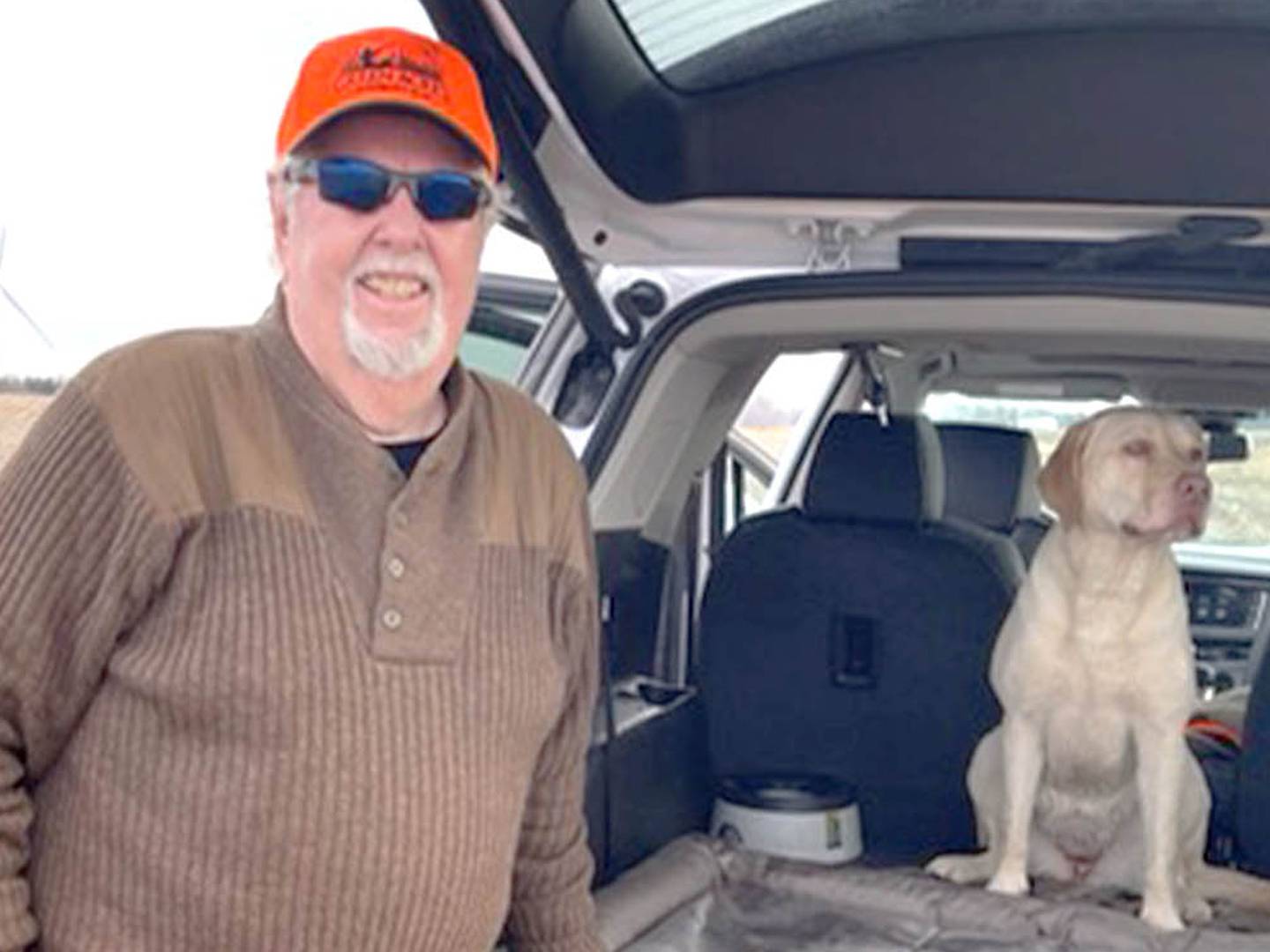 CJ Finn, 33, said he counts his time working under Larry as a valuable life lesson. Like many children who work under the wing of parents in the restaurant world, CJ grew up in the Pizza Villa kitchen, busing tables and helping out all through high school and on most of his breaks from attending Carthage College in Kenosha, Wisconsin.
"I kind of didn't know what I wanted to do [after graduating], but Larry knew he wanted to start getting ready to retire," CJ Finn said. "So I came on, and I never left."
He worked for about eight years with Larry before his uncle's retirement, he said.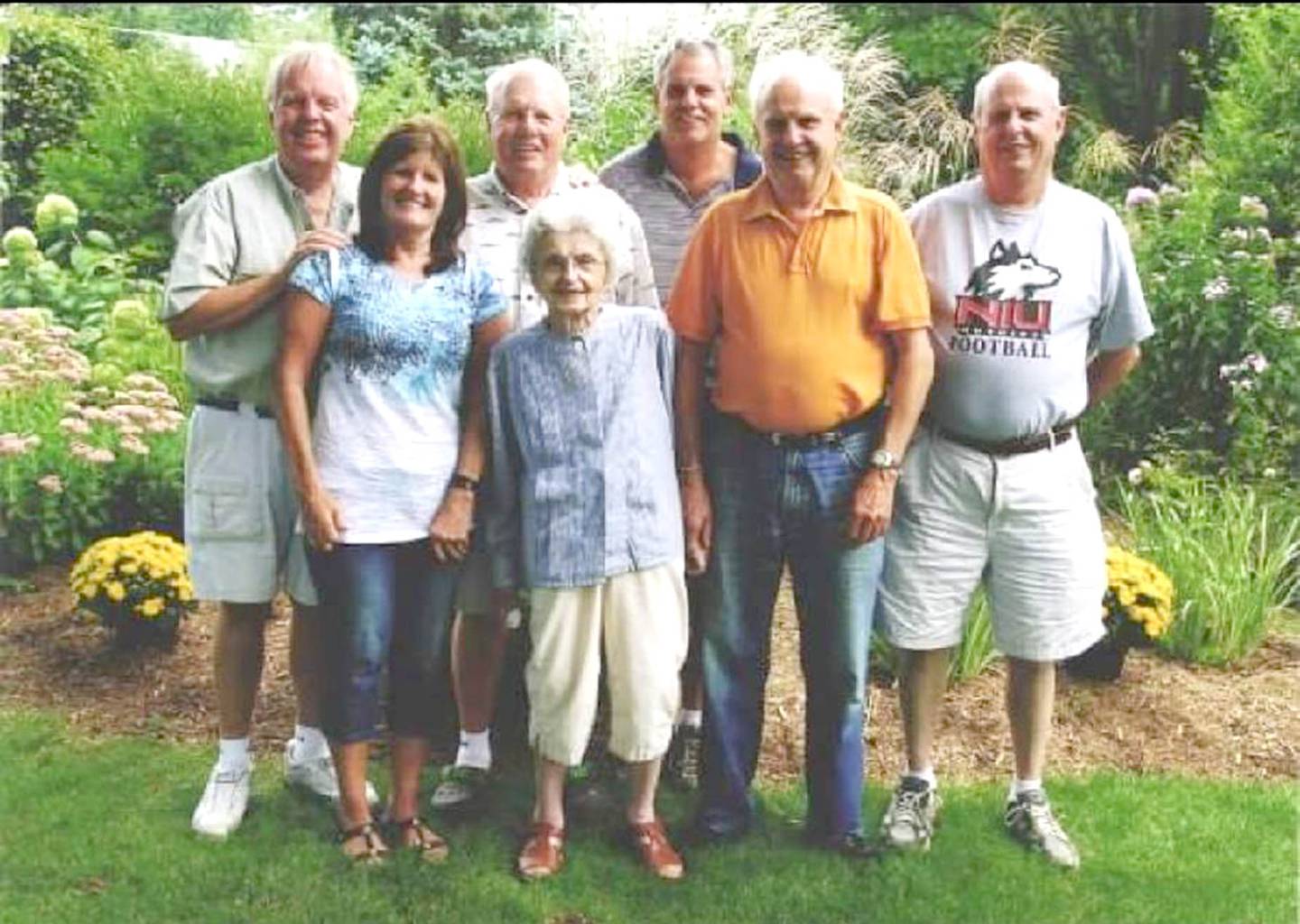 "I learned a lot from him, at that point he had 30, 40 yers in the pizza business and I was fresh out of college," CJ Finn said. "He had a completely different management style than my father and I really benefited from learning his way of handling situations. He was phenomenal with customers."
The Finns called the community's response to the news of Larry's death overwhelming, a testament to how many lives the brother, father, uncle touched.
"We've gone through hundreds and hundreds of employees, and to this day, they still come back," John Finn said. "Not too many people forget Larry. He will live on hopefully in the good parts of their memories, and when they hear Pizza Villa, they'll think of Larry."