Editor's note: This is Part 2 of a two-part series looking inside the worker shortage crisis in DeKalb County, a byproduct of many realities including the COVID-19 pandemic. To read the full series, including Part 1 which appeared in Thursday's print edition, go to www.shawlocal.com/daily-chronicle.
For some employers, addressing gaps in workers for needed labor these days might mean soliciting help through temp agencies. At least, that's how the struggling DeKalb County Rehab and Nursing Center has approached challenges, said Maggie Niemi, facility administrator who took up the post recently.
The perk of hiring temporary workers is that they often come with a set schedule, she said.
"We have been working with contracted staff, and what we're finding is that they prefer to come to our facility and they're regularly scheduled," Niemi said.
All across America businesses of all shapes and sizes are looking for employees. Current employees, especially in the service industry, are working extra hours to make up for the labor shortage, while some businesses have reduced their hours because no employees are available to fill those hours. Now, as pandemic restrictions on businesses have ended, people are being more selective about where they work, weighing external factors such as child care, or choosing not to participate in the labor market.
Certified nursing assistant Sara Coy of DeKalb, who has been at the center for six months, said she would urge all people to have "patience for the next human" as everyone continues to navigate the new normal coming out of the pandemic.
"Just have empathy for the next person," Coy said. Her colleague, Jordan Wyatt of Ashton, who has worked at the county nursing center for two years, agreed.
"You never know what they're struggling with daily," Wyatt said.
Brooke Johnson, registered nurse and assistant director of nursing for the county center, said she's noticed while interviewing candidates recently that some people are coming from healthcare settings looking for a change of pace.
Niemi said she's rolled out varying packages for employees in an attempt to make different work schedules appealing to employees.
"We have a weekend package," Niemi said. "Because sometimes with our contracted staff, they have the flexibility of choosing when they want to work. So they would choose mainly Monday though Friday so we had to meet the need for scheduling for our weekend."
She said the goal was to have cohesiveness for the crew tasked with the round-the-clock care of the nursing home residents. Weekend work also comes with increased pay, she said.
"It's been really popular with [Northern Illinois University] students, the weekend program," Johnson said.
About a dozen-and-a-half workers have been hired at the longterm care facility in the past month, mostly through word of mouth, Niemi said. Orientation is held weekly, Johnson said.
Because it's a government run facility operated through DeKalb County government, the facility can't legally be short staffed, Niemi said. So if staffing levels are short one day, managers pitch in.
"There was one morning where [nursing] night shift was short," Johnson said. "So managers all came in early and helped with getting people up and ready for breakfast. We all work together as a team."
Keeping it in the family
Some of the contraction in the traditional worker force can be attributed to different factors, said Northern Illinois University economics professor Carl Campbell. Government assistance — such as unemployment or economic stimulus payments — ramped up in 2020 during the height of the COVID-19 pandemic. Many older workers who were able also decided to retire early, he said.
During the pandemic, people have reassessed their options, Campbell said, and some who had been working remotely simply decided to not return to work when their offices reopened. Others made a different call.
"When you haven't been doing your job for a year, you have time to rethink and reflect, 'Is this really want I want to do for the rest of my life?'" Campbell said.
For some small businesses, the labor force stays in the family, especially for family-run restaurants. Some of the hardest-hit during lockdown mandates, DeKalb County restaurants also endured months of indoor dining closures a year ago, and some are still bouncing back from it.
Maria Male describes owning and operating a restaurant during a nationwide staffing shortage as "really hard." Male is the owner of Maria's Little Italy in Sycamore.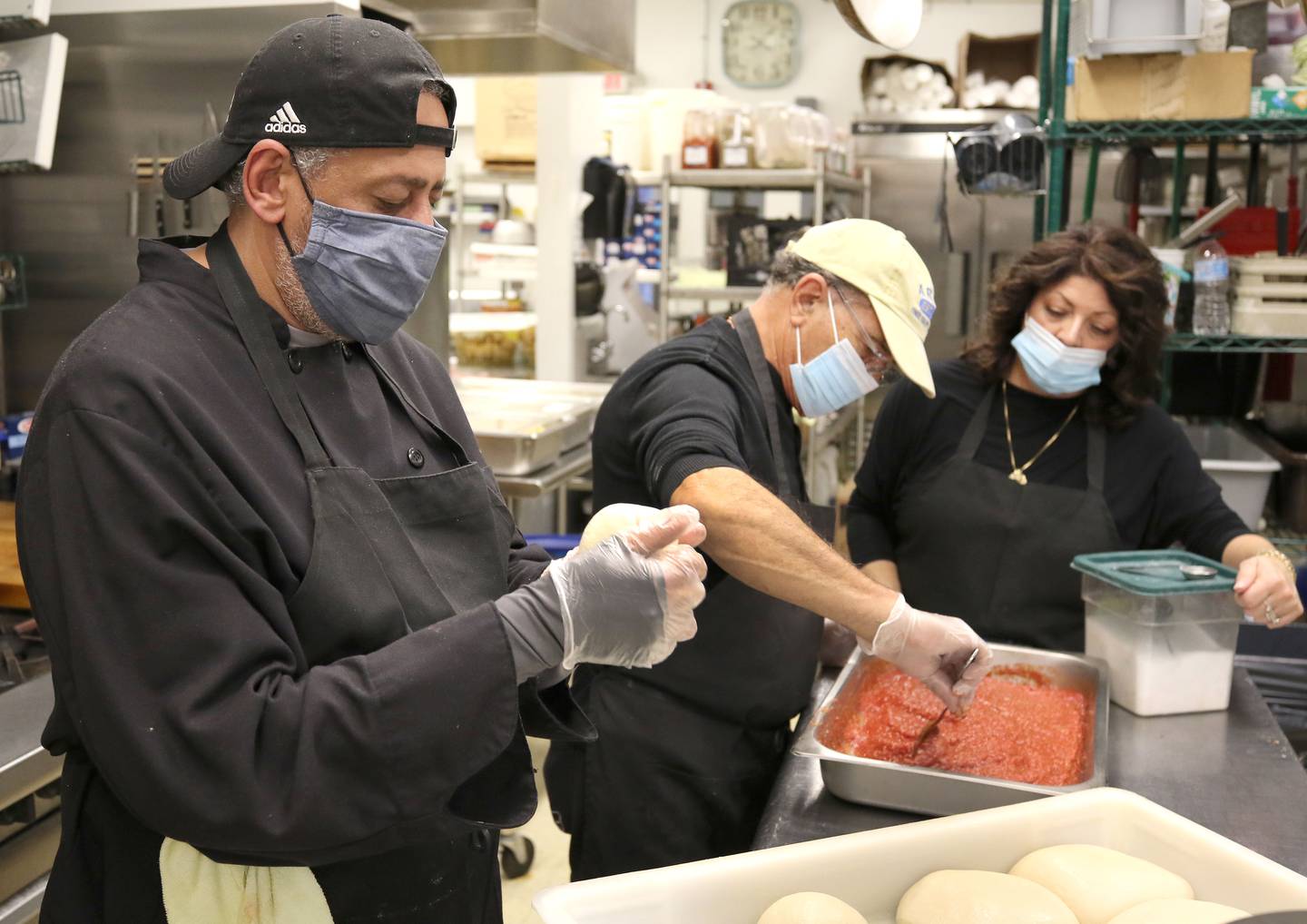 "It's so stressful and difficult," she said. "To be honest, sometimes I cry at night, not knowing what the next day will bring. It's not easy."
Male said that she now has two or three people running her kitchen, a fraction of what is needed to have operations run smoothly.
"It's especially difficult on the weekends, with many different orders," she said. "With so much going on and not enough kitchen help, I'm afraid it's going to affect customer service."
Male has placed newspaper advertisements and posted job opportunities on Facebook. Her most recent ad is for a pizza chef that also can help in the kitchen.
"I'm not going to give up," Male said. "I'm all in, and I need people, a team, that are all in with me. All of our food is made from scratch, and you can taste the difference. It's my passion to cook and be in the kitchen, and I hope to find staff that feels the same way."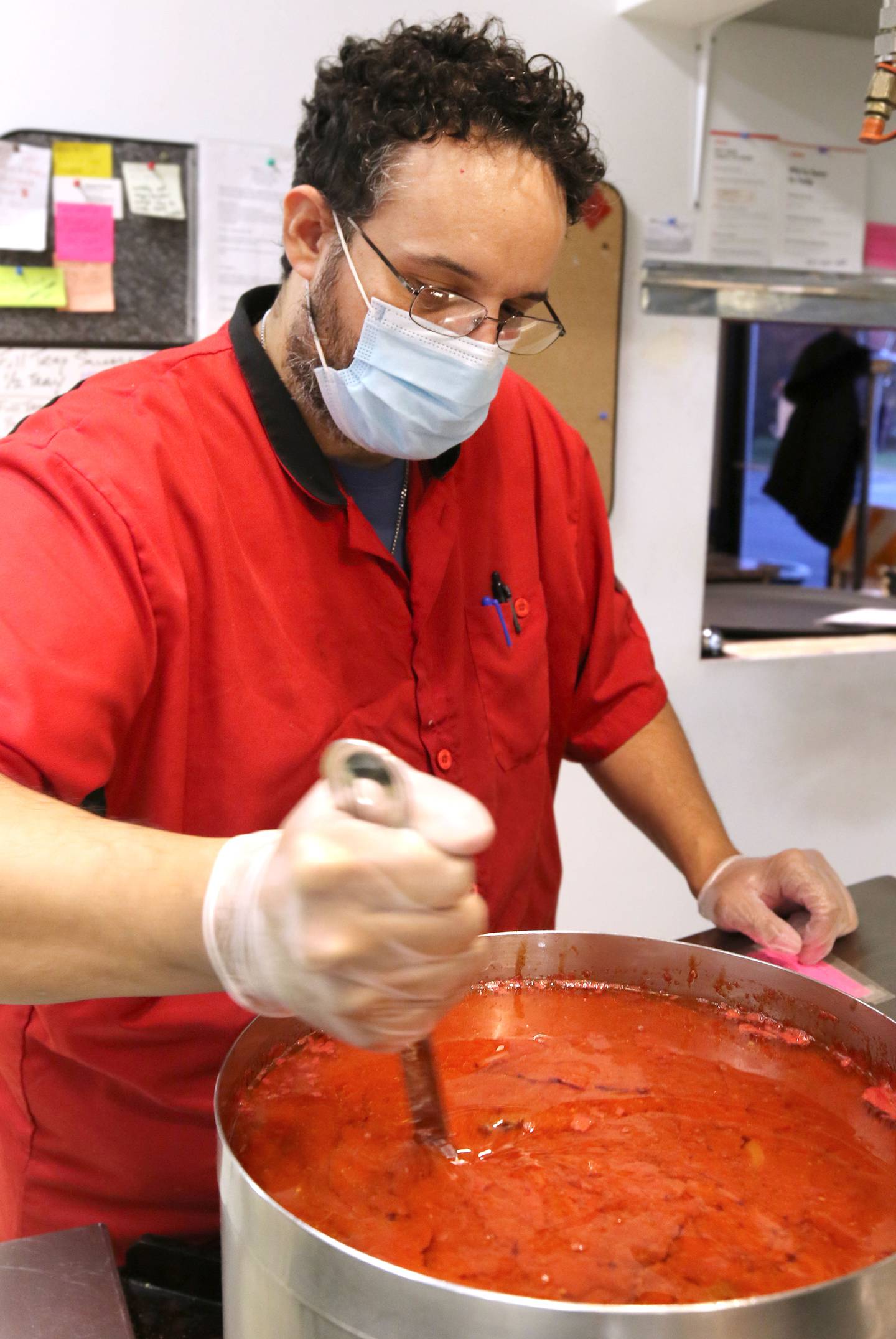 Bill McMahon, the owner of The Lincoln Inn at Faranda's, 302 Grove St. in DeKalb, said that he has been very short staffed.
"Things were slow due to the pandemic, but now that business is coming back, the workers, the staff are not there," he said. "We're short cooks, wait staff, dishwashers, event planners, bartenders, everything."
McMahon blames people being burnt out about the restaurant and hospitality industry to his lack of staff.
"I don't know where the people are, and I don't know why they're not coming back," he said. "And it's not just restaurants. It's factories, stores, it's all of business."
The Lincoln Inn at Faranda's offers referral bonuses when a worker starts and again after 30 days.
"We used to have 20 servers, now we have six," McMahon said. "We had eight cooks, now we have four."
Kitchen Manager Anthony McMahon, who oversees food operations, credits his staff and customers for "making our restaurant great."
"We're going to figure it all out, even if we don't have enough staff," Anthony McMahon said. "Full-time, experienced talent is hard to find. We haven't had any apply for months. Yes, we're short staff, and we're hiring. We're here doing what we love to do, and we hope people apply and join us."