Local police department records show domestic abuse and violence calls are on the rise in DeKalb County, and advocates with Safe Passage, the county's only domestic violence crisis shelter, say their services are all the more paramount.
"There is a deep level of need for what we do in the community," said Lynnea Erickson Laskowski, Safe Passage's director of prevention and communication.
According to information obtained by the Daily Chronicle through the Freedom of Information Act, the total number of domestic abuse and violence related calls increased in the past year in every area except Sycamore.
DeKalb County State's Attorney Rick Amato said domestic violence is the leading cause of arrest in DeKalb County. Amato said the daily bond call, or list of persons local police have arrested who await bond hearings each morning from the DeKalb County Jail, show the prevalence of domestic violence in the community.
"Domestic violence continues to be our number one criminal problem every day in DeKalb County," Amato said. "I think it tends to be somewhat generally accepted that these cases happen. Day in and day out, if you go through our bond call, it is daily on bond call."
On Oct. 10, out of nine cases on bond call, five were related to domestic violence, Amato said. On Oct. 22, all four cases on bond call were related to domestic violence: three new arrests and one arrest on a warrant for failing to appear for domestic violence charges.
"I think that it's an accurate portrayal of what we deal with every day," Amato said. "We need to get our heads around the fact that domestic violence should not be accepted. Too often, it just is a byline, and it causes damage and trauma upon a victim and their families. It is everyone's problem when half our cases or more are domestic violence cases."
By the numbers
Records show that the DeKalb Police Department saw 2,778 domestic abuse and violence related calls from March 2020 through June 2021. From January 2019 to February 2020, there were 1,991 related calls.
From those same time frames, Genoa Police Department's total related calls rose 17 cases, from 87 to 104. Similar calls from the DeKalb County Sheriff's Office increased by 52 cases, from 268 to 320.
Sycamore Police Department's cases decreased by 14, from 66 to 52.
Amato said he worries about what could happen if domestic violence cases are not caught or reported early.
"The violence will escalate and if the lethality continues, it often leads to strangulation," he said. "If you are seeing any evidence of strangulation, you need to report it. Next time the abuser puts hands on their victim's neck, it could be the last time. It's like they're raising their hands and saying they're a murderer. That's the seriousness you need to take with these violent abusers."
Safe Passage marks 40 years of community work on domestic violence issues
October is Domestic Violence Awareness Month. According to the National Coalition Against Domestic Violence, Domestic Violence Awareness Month was launched nationwide in October 1987 as a way to connect and unite individuals and organizations working on domestic violence issues while raising awareness for those issues.
October is also the 40th anniversary of Safe Passage, DeKalb County's only domestic violence and sexual assault crisis center. The nonprofit organization provides a wide range of services to survivors and their loved ones, including shelter, counseling, advocacy and more. All services are free, confidential and available to all, regardless of age, gender or when the abuse occurred.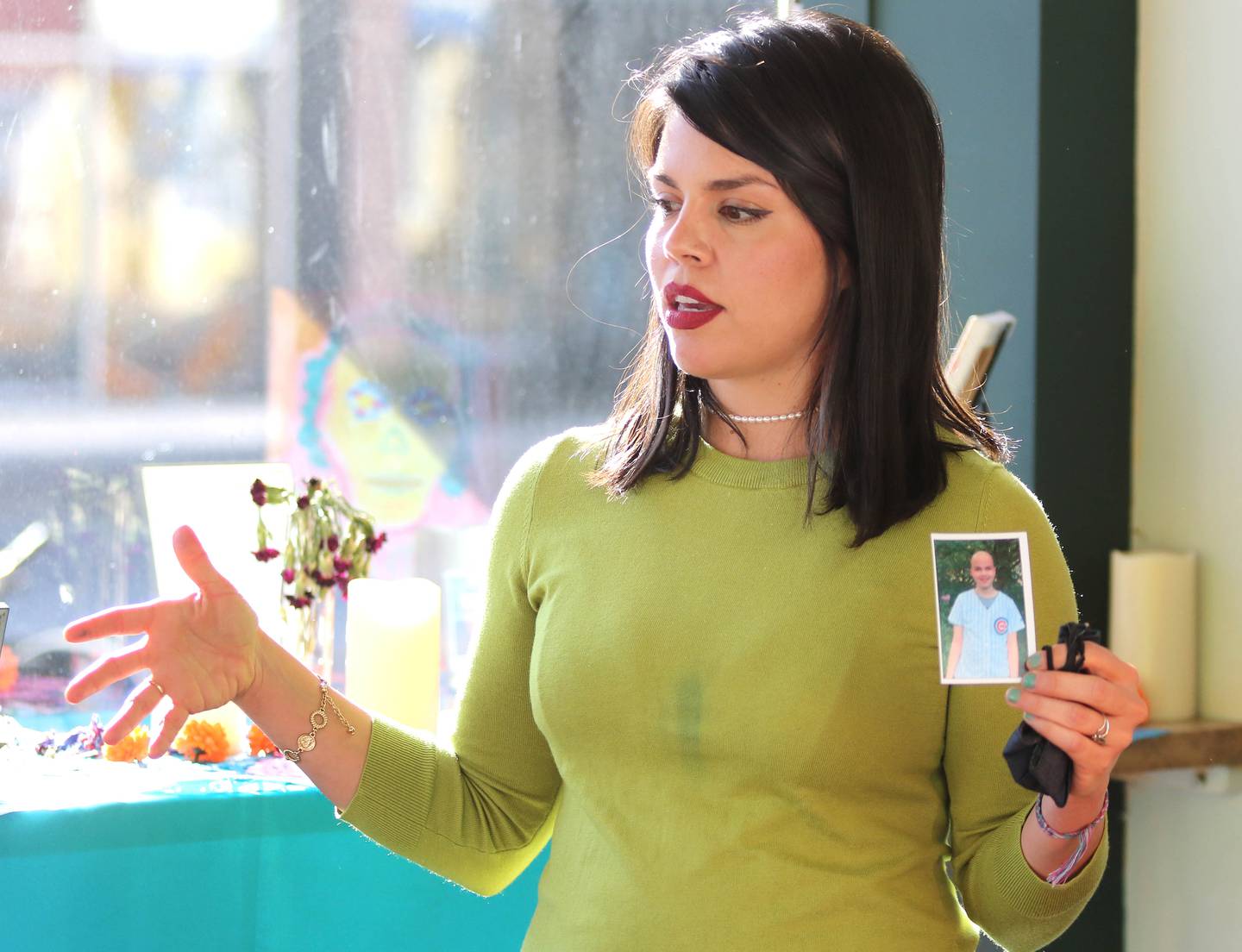 Safe Passage began in 1981 as a grassroots movement with people opening their homes to survivors of domestic violence.
"They needed somewhere safe, so the community began taking them into their homes," said Mary Ellen Schaid, Safe Passage's executive director. "There was a need, so a shelter was created."
Safe Passage provides: a 24-hour hotline; short and long term transitional housing, including all food and personal items; counseling; children's therapy for child victims of sexual assault and domestic violence; legal advocacy; 24-hour hospital response; and prevention programs for children and adolescents.
Schaid said in the past four decades, the organization has expanded to incorporate preventative and educational programs in schools.
"Now we offer counseling, prevention and work in schools," she said. "We've realized that we're all responsible for stopping domestic violence and sexual assault. We've made it our goal to treat, help and combat domestic violence."
Erickson Laskowski said that the nonprofit organization has grown exponentially since its beginning.
"We need more space because what we currently have is not sufficient to house, prevent and educate," she said.
Safe Passage's new location
Safe Passage is currently located in six buildings – five homes and one apartment building – along South Fourth and South Fifth streets.
To better serve the needs of the community, Safe Passage is fundraising to construct a new building, with estimated construction costs of $7.5 million. The building at Safe Passage's proposed site, the former DeKalb Clinic, was demolished in December 2020.
The organization bought the property with the help of an anonymous donor after it was sold to the shelter by Pappas Development back in April 2019 for $155,000.
The future building will be about 40,320 square feet and have two stories and a lower level. The new building will contain an emergency shelter, counseling services, administrative offices and an outdoor playground.
Schaid said that all of the preliminary design and development plans are finished and approved, but that Safe Passage needs to "raise a significant amount of money to get the project started," including to help furnish and decorate the space.
"No matter how big or small, any amount given will really help the community," she said. "It will allow us to serve more people and have more space to do what we do."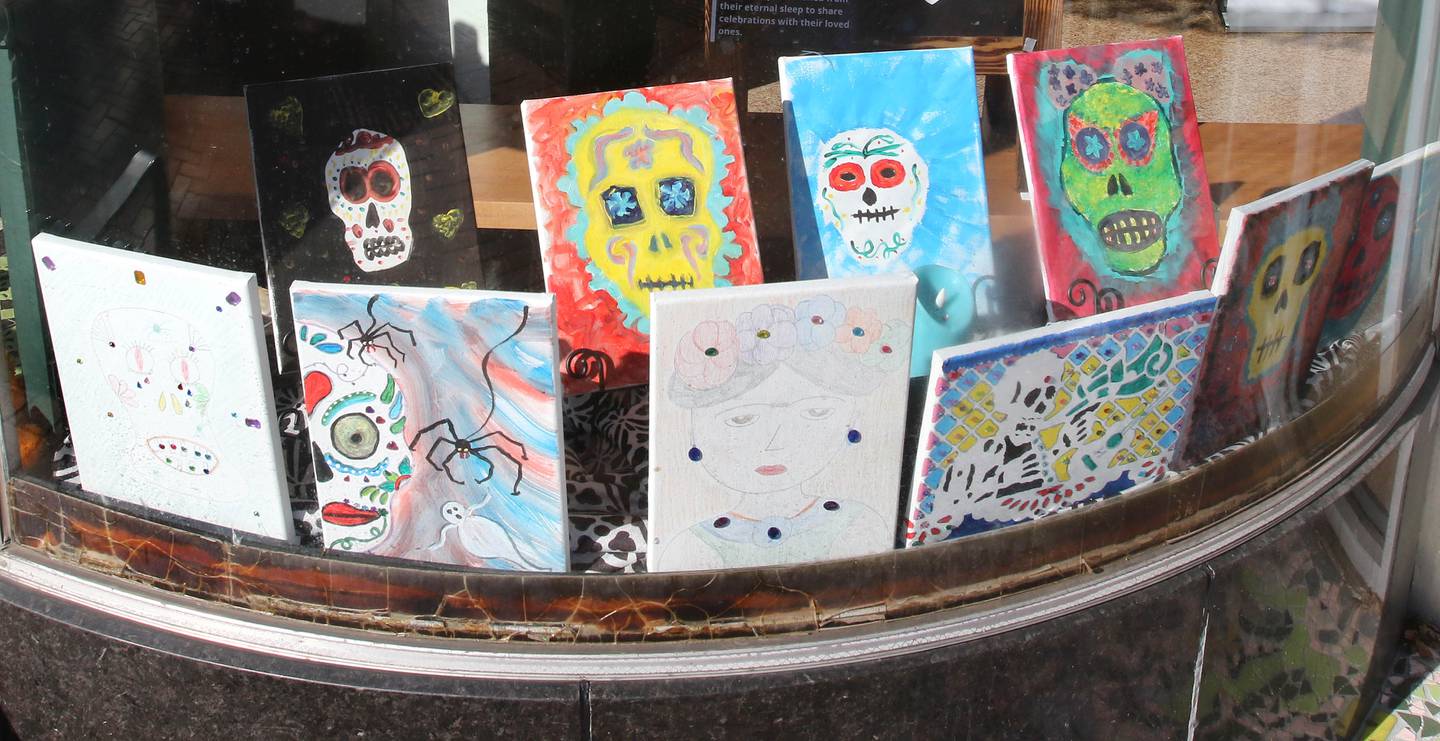 Upcoming events
Safe Passage workers, clients and community members created a Day of the Dead altar in former location of The House Cafe, 263 E. Lincoln Highway in DeKalb. The exhibit runs through Nov. 2.
Bea Mendivil, Safe Passage's prevention specialist and Partner Abuse Intervention Program facilitator, said that the altar is "a way to celebrate Mexican culture and bring the community together."
"Día de los Muertos is often misconceived to be about mourning the dead, but it's actually a celebration of life," Mendivil said. "It's a way to honor and remember."
The community is invited to add photographs, candles or items to the altar. To add items, contact Safe Passage through their social media platforms, such as Facebook.
If you are experiencing domestic violence and need someone to call, Safe Passage can be reached 24 hours a day by calling their hotline at 815-756-5228 or texting 815-393-1994.