I'm not a vegan, but the stir-fried sesame tofu with noodles at Bea's Wok n Roll in DeKalb is probably the best takeout tofu I've ever had.
Every so often, I get a hankering for tofu. I've found it's best when it has been baked or fried in a way that gives it some bite, a pleasant chewy texture that for this meat eater makes it delicious, yet light.
Bea's Wok n Roll produced the best I've had. Offering Vietnamese fare smack in the middle of DeKalb, Bea's Wok is open from 11 a.m. to 8 p.m. Tuesdays through Saturdays, with indoor dining or takeout available.
For this first-time Bea's goer, I had high hopes. I'd heard nothing but great things about Bea's food and the restaurateur's welcoming nature. She's got a cozy setup at 1402 Sycamore Road in DeKalb, with yellow-checkered floors, tables for indoor diners or for outdoor ones, and a menu with pictures. It almost looks like it used to be a house, with a screen door on the side by Jewel-Osco (enter only please, the sign says), and another screen door (exit only) to the parking lot.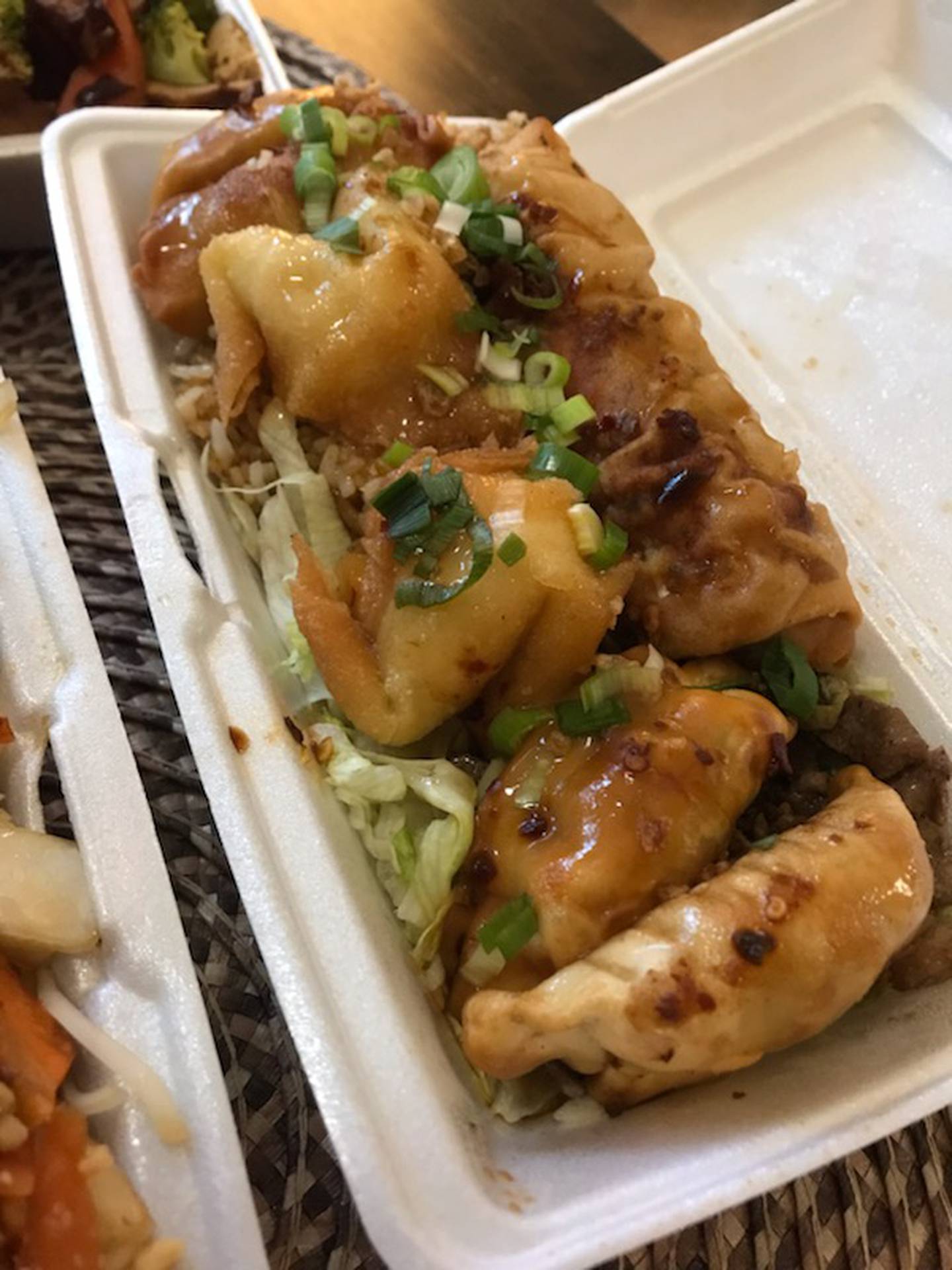 I always try to get a little bit of everything when I go somewhere for the first time: I placed an order for Bea's Pad Thai with shrimp ($15), and the appetizer platter ($16, comes with rice!) with two beef and two pork pot stickers, two crab Rangoons, beef lemongrass skewer, and a Vietnamese egg roll.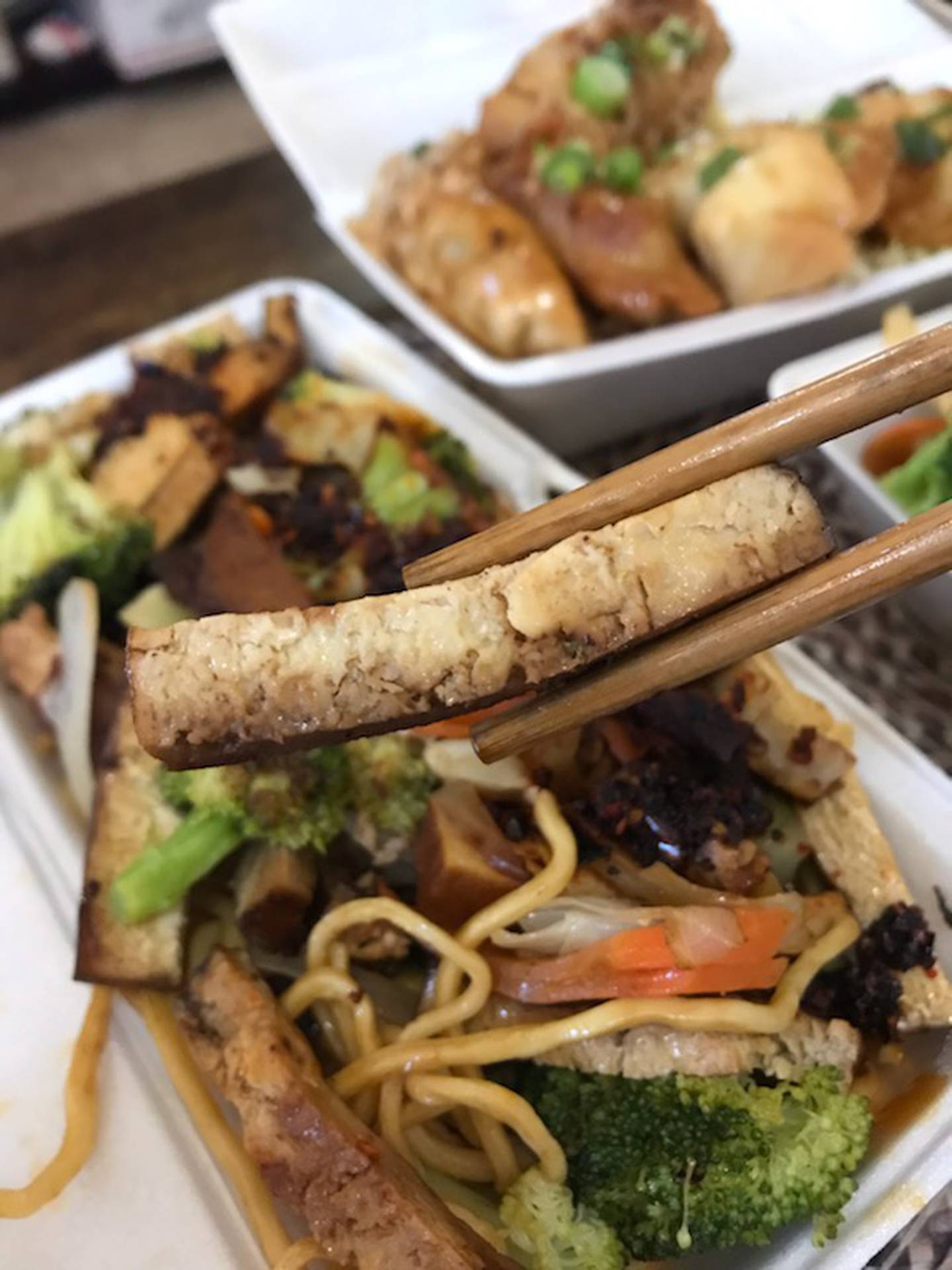 And right as I went to order the $15 sesame tofu dish listed on the menu under salads, Bea said, "It's a cold dish," and seemed to already have guessed what I prefer. So she made it hot, with noodles and spice. I hoped my taste buds could handle whatever it was Vietnamese chefs thought a manageable amount of spice was for this Midwesterner.
I opted for takeout and paid ($46 total for the food and then I tipped) with a card. Bea thanked me for my order, and told me I'd like it. She pointed to the parking lot and asked which was my car, and told me she'd bring it out to me herself.
Soon, there was Bea, walking to my car with a mask on, carrying a bag of steaming food. She was so nice she even apologized for the wait (25 minutes felt like nothing at all!), and I assured her I thought nothing of it, and thanked her for the food.
Then I salivated the whole way home.
The containers for the two entrees were more than enough to feed two people for sure, and I easily could have been full on the appetizer plate alone, since I was surprised to learn it came with rice as well as lettuce.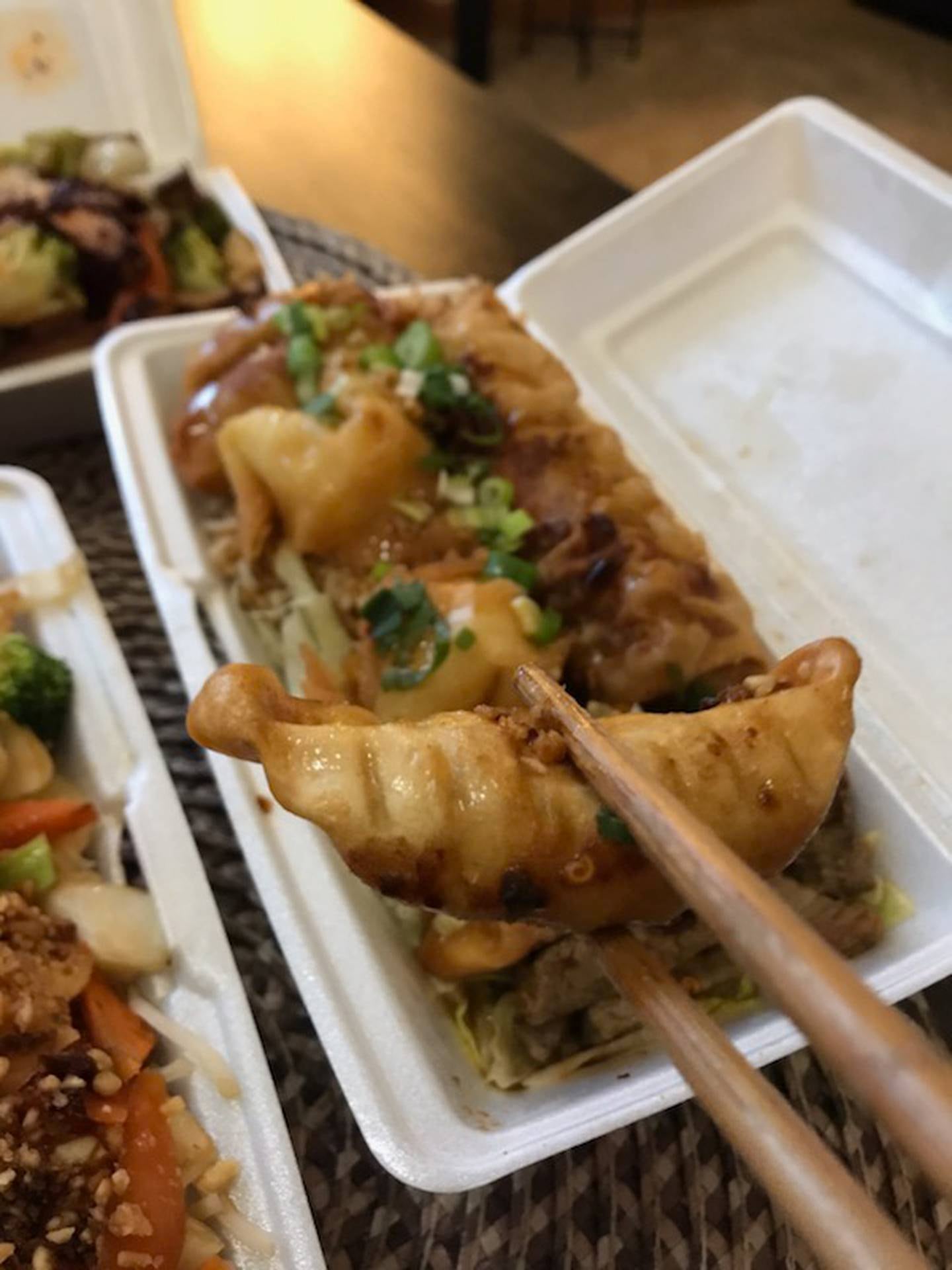 I'm always a sucker for deep-fried anything, and the crab Rangoons, two kinds of pot stickers and the Vietnamese egg roll were delicious, even though takeout usually takes the edge off the crispiness factor. The beef lemongrass skewer was also tasty.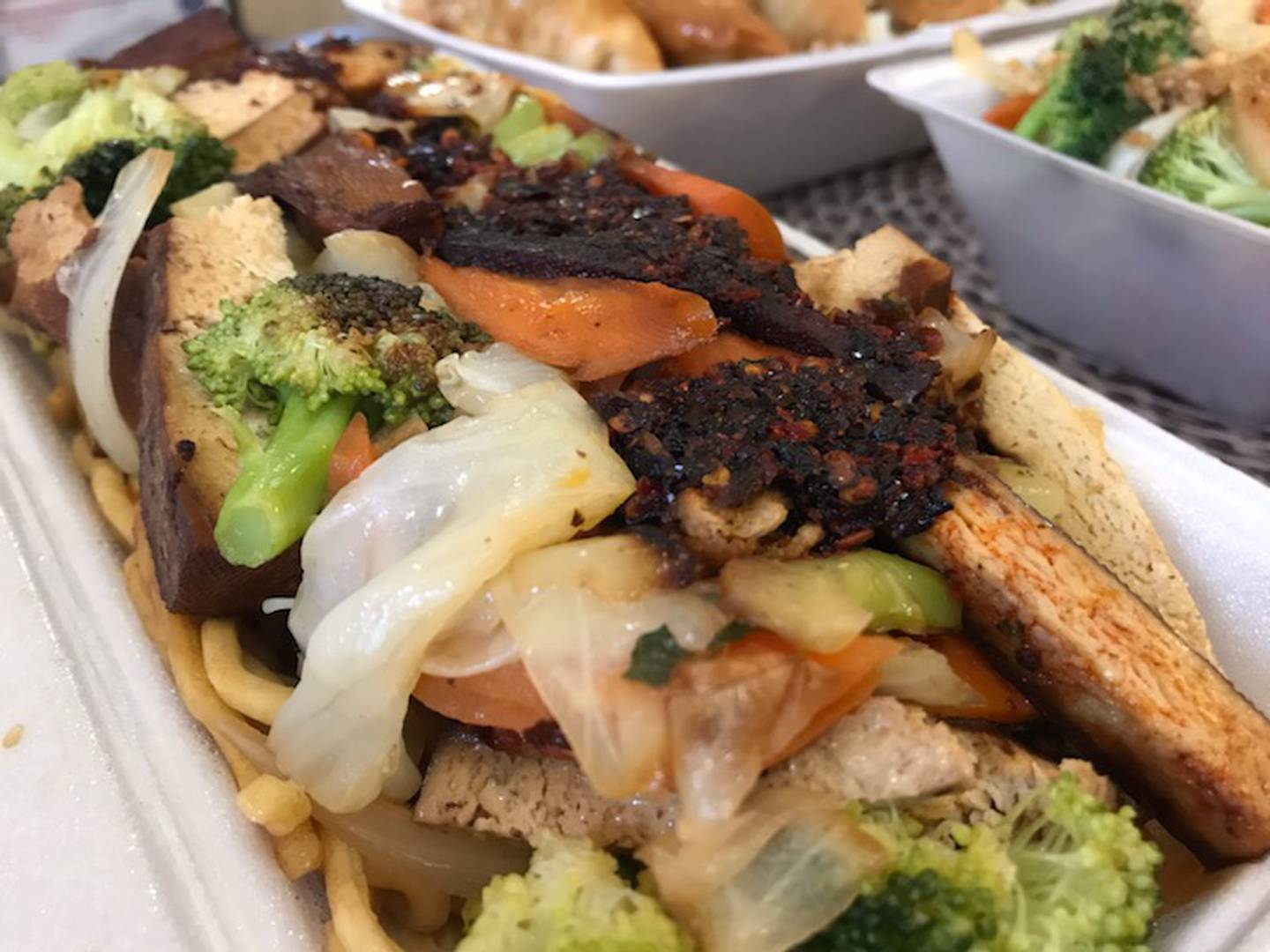 The Pad Thai was delectably nutty and chock full of vegetables and shrimp. It also was topped with what looked like fried won ton strips, which offered a fun, crunchy addition.
I was pleasantly surprised at the amount of veggies, including carrots, broccoli, cabbage and green onions, in both entrees. Both seemed like they weighed two pounds alone, so plenty of food to go around (or for leftovers).
The tofu entrée was a favorite. The noodles were perfectly chewy, the best texture to ask for when getting a stir fry. The spice wasn't overwhelming, but offered just enough kick, and the tofu was ideal: chewy, charred, not gummy at all. A real treat.
For this first-time Bea's Wok n Roll goer, the food lived up to the hype, and Bea was a wonderful and kind host.
• The Mystery Diner is a Daily Chronicle employee who reports on their experience at local restaurants. The diner's identity is not revealed to restaurant staff when ordering or picking up the food. If the Mystery Diner cannot recommend the establishment, we will not publish a story.
IF YOU GO
WHAT: Bea's Wok n Roll
WHERE: 1402 Sycamore Road, DeKalb
HOURS: 11 a.m. to 8 p.m. Tuesday through Saturday
PHONE: 815-756-1660
INFORMATION: www.facebook.com/BeasWokNRoll