GENOA – The Genoa Area Chamber of Commerce crowned new royalty Wednesday after the 62nd annual Genoa Day's King and Queen Scholarship Contest winners were selected.
This year's king is Owen Simmons and this year's queen is Hanna Chriss, both of Genoa. Both students have royalty of sorts in their family – Simmons' sister Olivia won the title of queen in 2020 and Chriss' sister Lauren won the title of queen in 2019.
The other semifinalists included Bennett Franson, Evan Haag, Rhett Kline, John Lechelt, Brooklyn Botterman, Brianna Keegan, Hayley Foss and Lily McPherson.
Each member of the court will receive a $100 prize to be used for continuing education. The king and queen will each receive a prize of $1,000 to be used for continuing education.
The scholarship contest was open to all graduating Genoa-Kingston High School seniors, as well as home and parochial school students who are residents of Genoa and Kingston and live in school district boundaries. The crowning is usually held during the annual Genoa Days festival, which was canceled for the second consecutive year because of public health restrictions related to crowd gathering during the COVID-19 pandemic.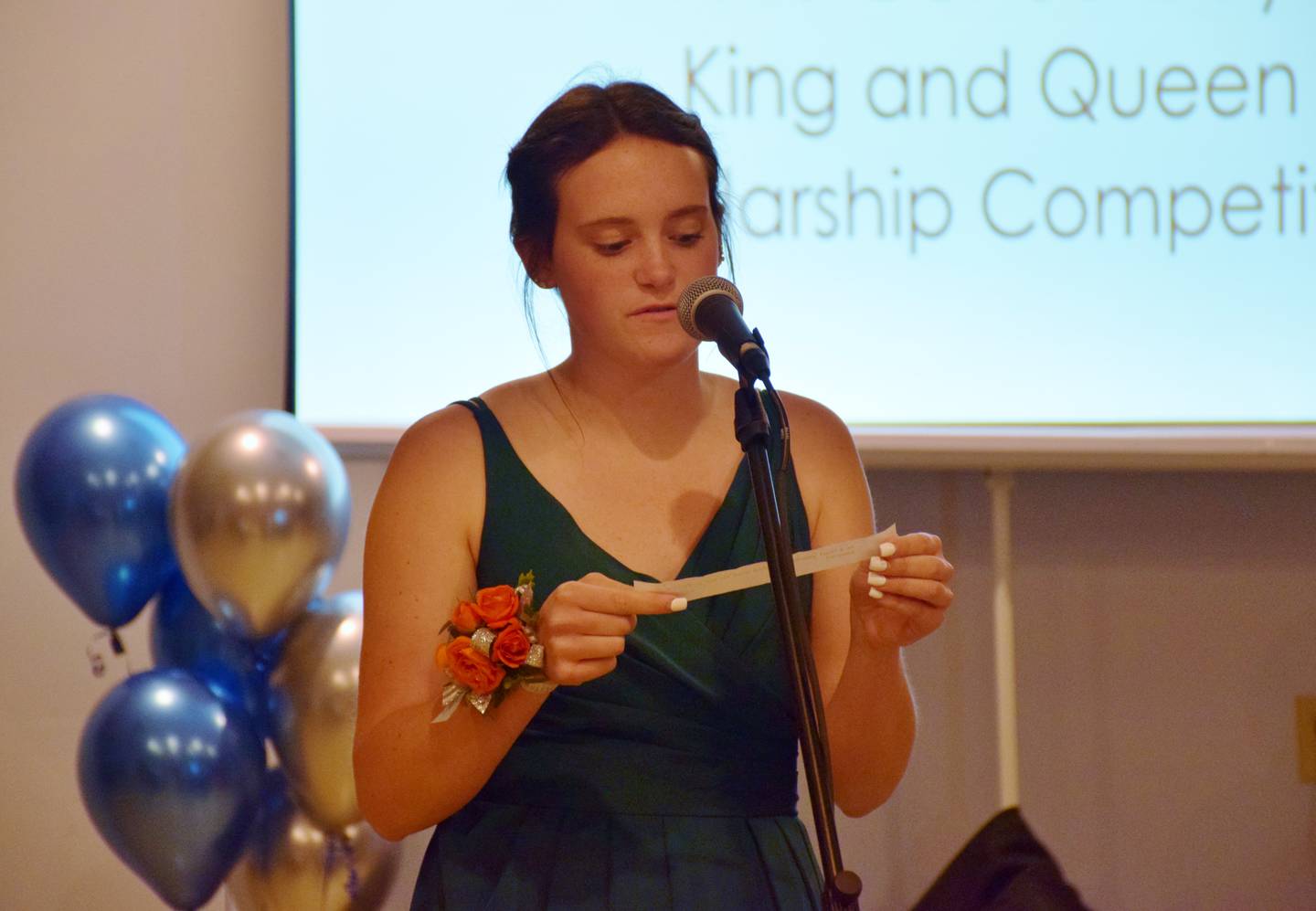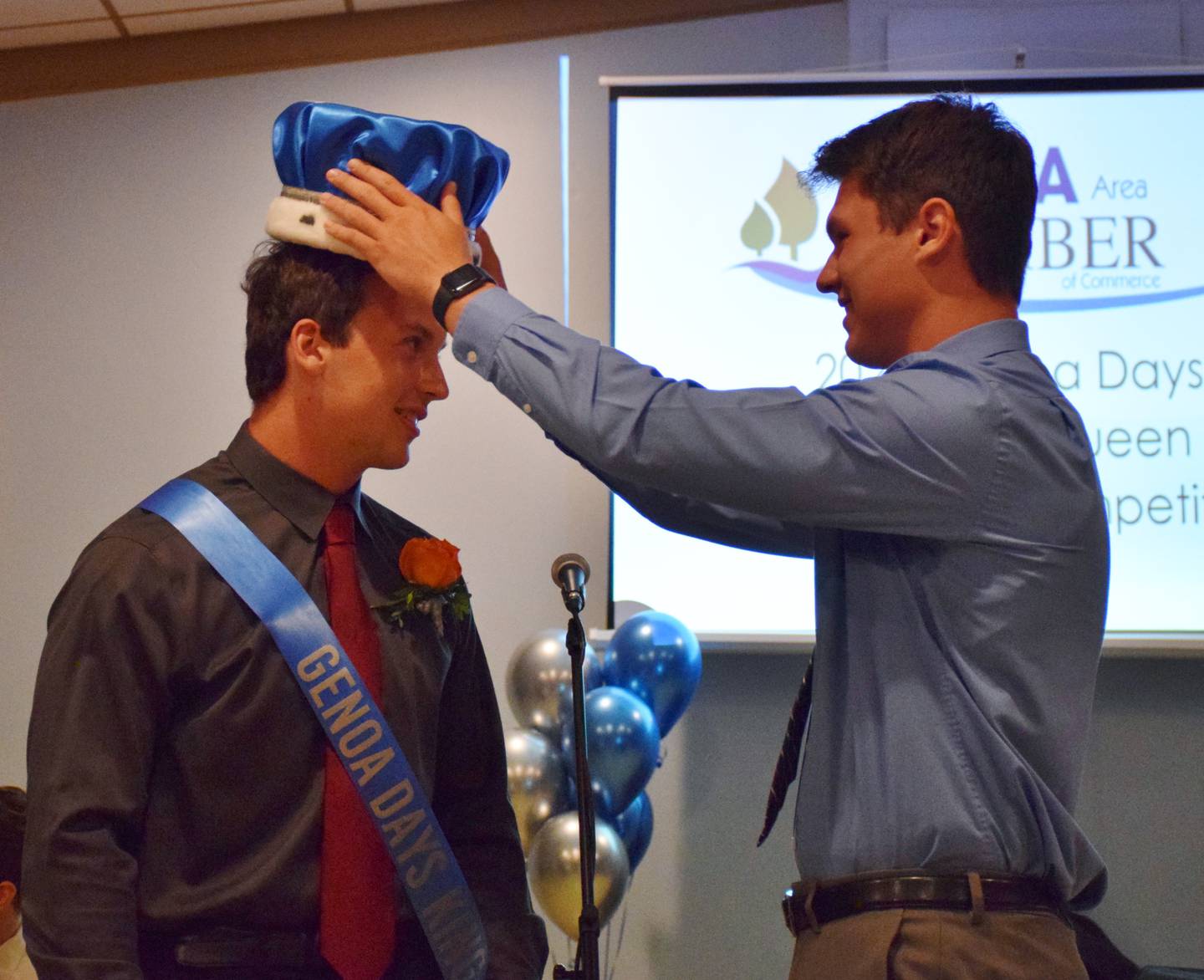 Genoa Area Chamber of Commerce Executive Director Krissy Johnson said that the king and queen had the top-scoring applications, private interview and public interview.
Johnson described all the finalists as "great and inspiring."
"After everything they have been through this past year and a half with the pandemic, they have thrived," she said. "I am so proud of them and all of their hard work."
Hanna Chriss said that her initial reaction at being named queen was "shock and surprise."
"It is such an honor, and it's proof that all of my hard work has paid off," she said. "All of the finalists this year did such a great job. I can't wait to see what they do in the future."
During her public interview, Chriss answered a question about what she would tell an incoming high school freshman.
"I'd tell them to get involved in as much as they can, because you never know when things can change," she said. "It's important to get involved not only at school and in extracurriculars, but also in the community."
Owen Simmons said that being named king was "a great feeling. I am so very thankful."
During his public interview, Simmons answered a question about where he saw himself in 10 years. He answered that he saw himself "helping out in the community in any way possible."
"I have no clue where I'll be in 10 years, maybe I'll be in Genoa, maybe not," he said. "But anywhere I go, I want to make as big of a positive impact as I can."