Ely Rivera, a Sycamore resident and local personal trainer and Northern Illinois University group fitness instructor, said she has had to abide by certain standards to work on campus again. She said that included wearing face masks and social distancing.
"Which is sort of difficult, in and of itself, in fitness," Rivera said.
Rivera said she also recently talked with a client about her concerns of mask-wearing guidelines and whether an honor system would work for those types of guidelines. She said she thinks it comes down to now knowing for certain whether someone was vaccinated.
"One issue that you run into is that if there's no formal methodology in place to ensure that people who claim they're vaccinated are truly vaccinated, we risk that people who aren't can ultimately – in the name of their personal freedom or whatnot – may go and lie," Rivera said.
Illinois Gov. JB Pritzker and the Illinois Department of Public Health recently announced the state has aligned its mask guidance with the U.S. Centers for Disease Control and Prevention, meaning fully vaccinated people no longer will be required to wear a face covering in most situations. That came after the governor announced nearly a month ago the state of Illinois will not implement a COVID-19 vaccine passport, or a way to provide official proof of vaccination for admission to somewhere.
In DeKalb County, the news comes as the county has seen a steady and stable decline in COVID-19 cases since vaccine distribution ramped up. In April, DeKalb County reported, 1,048 new cases of the viral respiratory disease. More than halfway through May, DeKalb County reports about 400 cases so far, with daily totals in recent weeks averaging fewer than 25.
Rivera said she would be in favor of DeKalb implementing a local COVID-19 vaccine passport for entry in larger events such as Corn Fest and in other higher density population areas. If an employee, for example, refuses to get vaccinated or carry a vaccine passport, she said it should at least mean those employees should be subject to regular COVID-19 testing – much like what NIU will be implementing for the next school year.
"We all as citizens have a personal responsibility to others in the community to protect each other," Rivera said. "And that's ultimately what we would do in any other situation."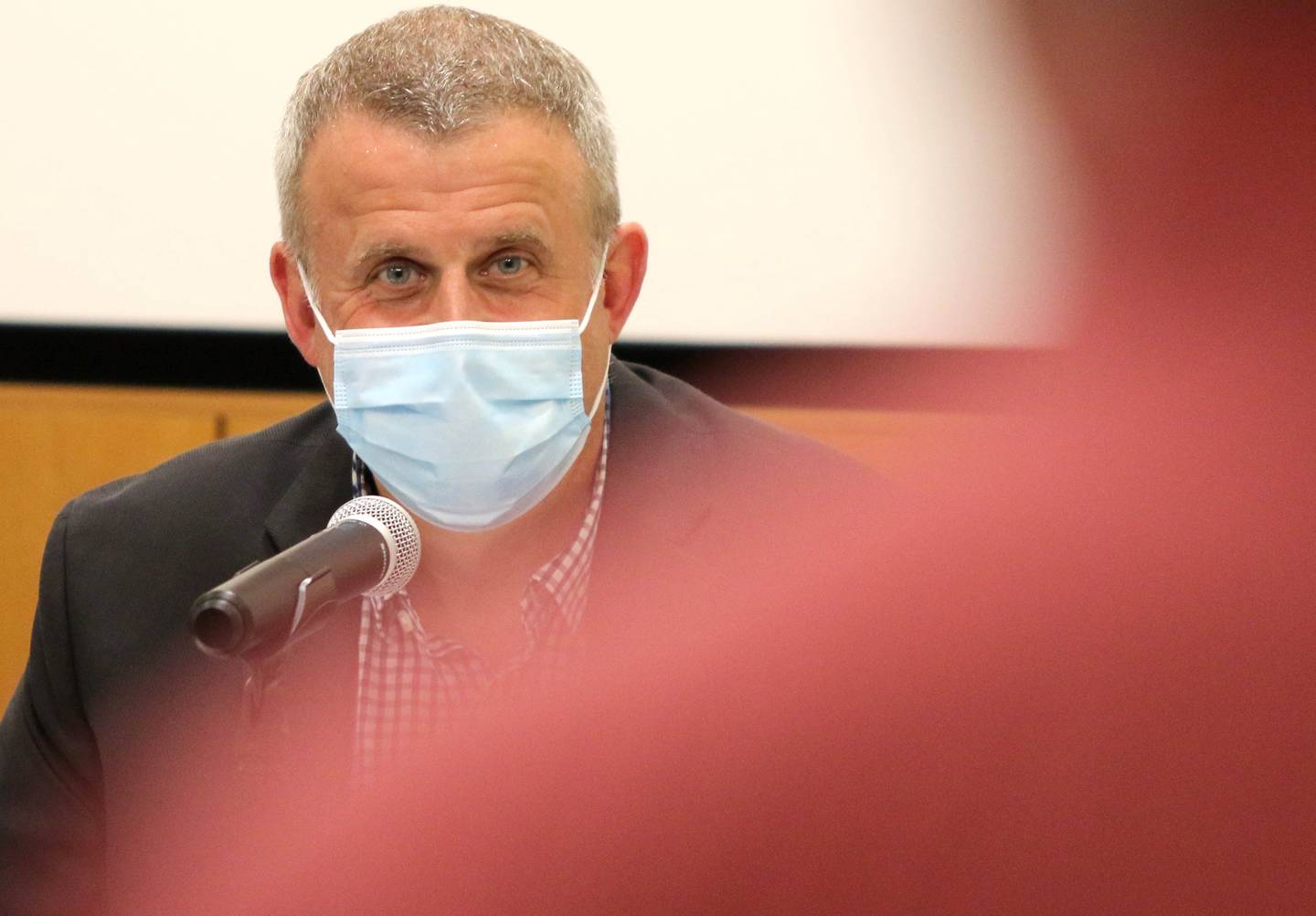 Municipal leaders say they're not for vaccine passports
DeKalb Mayor Cohen Barnes said the possibility of implementing a citywide vaccine passport mandate "is not on our radar." If individual restaurants or other businesses still want to require face masks for employees and patrons, that's up to them, he said.
"The City of DeKalb, at this time, is not going to enforce that right now," Barnes said.
Barnes also expressed concerns about paper card forgery and inequities that could be presented in different classes being able to get vaccines or whether they have internet access. He said requiring those passports could start restricting who can go to certain places and who cannot.
"I think that could be unfair to certain sects of the population," Barnes said.
Barnes said he personally is in favor of getting the vaccine and would encourage others to get it if they can, although he said he would never force or require others to do so. He said he encourages people to do whatever feels comfortable for them when it comes to continuing to wear face masks.
When it comes to larger events such as Corn Fest – the family-friendly, free summer music festival which has in past years drawn thousands to downtown DeKalb and is independently run but still subject to city event permits – Barnes knows "for a fact the City is going to follow whatever guidelines are given from the state," he said.
Cortland Mayor Mark Pietrowski Jr. also said town government is not going to focus on implementing a local vaccine passport, citing logistical difficulties. However, he still wants to see people continuing to follow guidelines about social distancing and wearing face masks where it still makes sense or is required, along with respecting others' comfort levels, he said.
"Hopefully we'll continue on that patch where it's estimated by first week of July that we're going to be without a lot of the restrictions that we've had," Pietrowski said. "But we are going to be entering a phase where we're going to start to see those restrictions go away or go down dramatically."
Sycamore Mayor Steve Braser deferred comment to Maggie Peck, the city's acting city manager. Peck wrote in a Wednesday email the city is "in the very early stages of just researching this idea."
"Nothing has been up for consideration at this time," Peck wrote.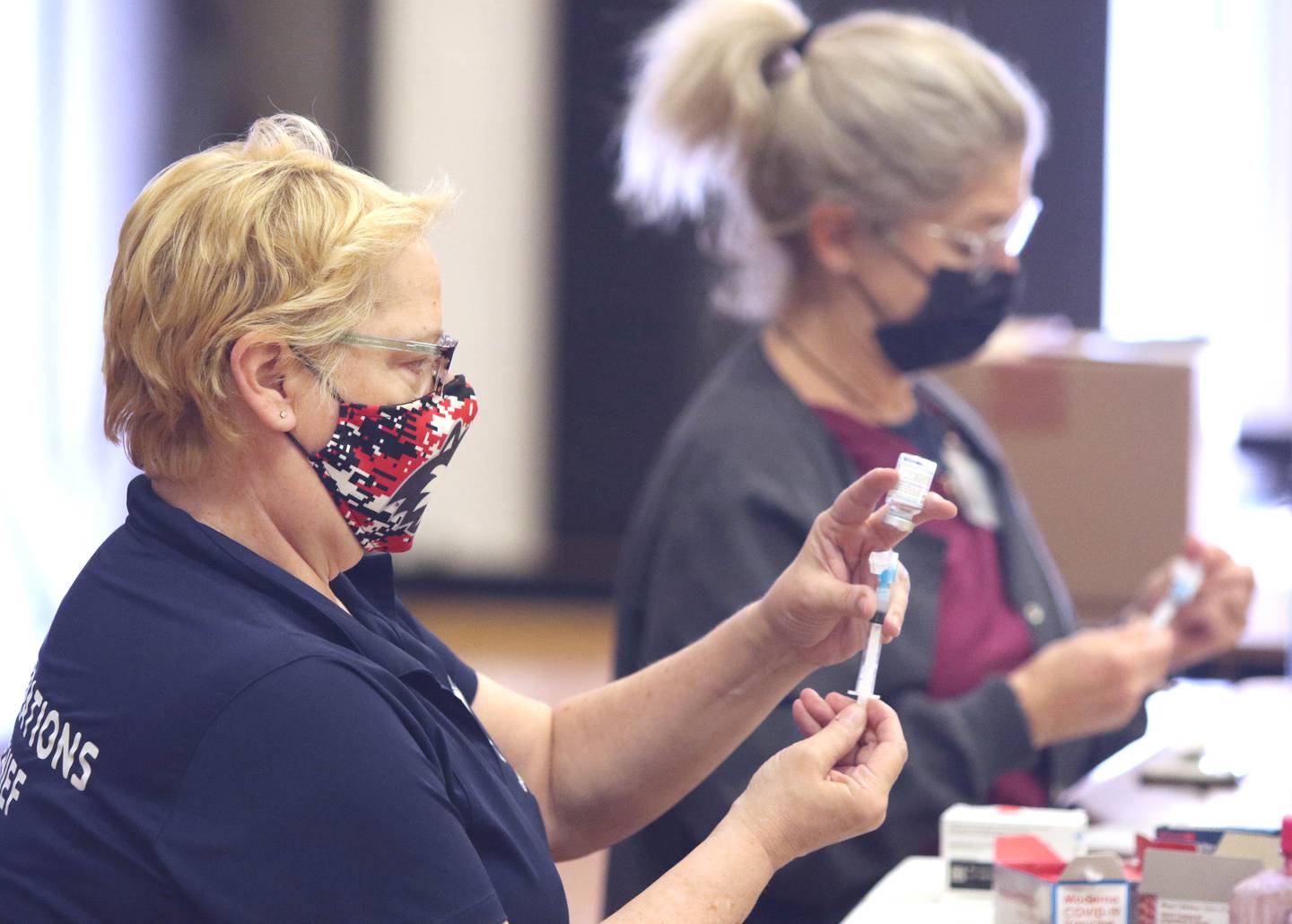 Masks, vaccines and a new normal
Caprisha Shamyra Williams, a DeKalb resident and local mental health and disability advocate, said she is about to get the second dose of her COVID-19 vaccine. She said she received the first dose of the vaccine as soon as she felt like it was safe to do so, considering her personal situation as someone with cerebral palsy.
"People should care about the vulnerable population and what they have access to," Williams said. "People have the feeling of, 'My immune system works,' but don't care about everyone else."
Though it could benefit her personally as someone who is more prone to infection, Williams said she's not totally in favor of area municipalities creating vaccine passports and has her own ethical concerns.
"Because forcing someone to do something is sometimes really bad," Williams said. "At least from a mental health perspective."
Overall, Rivera said she believes things can get better as long as people continue to be diligent about getting vaccinated and wearing their face masks correctly.
"As much as people want to go back to normal, there are so many moving parts involved," Rivera said.
Rivera, who also was an epidemiology intern at NIU, also said she thinks people generally take the word of their personal physicians more seriously.
"I feel like doctors could play a role there if they just start reaching out to people," Rivera said. "I feel like they could help out in trying to get people signed up. Even staff at the offices – if they're not getting people in, they could at least try to help people get signed up ... to get vaccinated."
Genoa Mayor Jonathon Brust said the city is also letting "independent businesses operate what feels safe for them and … allowing them to decide" whether they want to continue requiring masks. He said this year's cancellation of Genoa Days, which is run by the city's fire department, was based on Phase 4 state mitigation requirements and, in that phase, being unable to reasonably enforce a 25% capacity cap.
"They just didn't have the manpower to ensure that they can follow regulations from the state," Brust said.
Brust said he personally agrees with not requiring mandating vaccine passports throughout the state. He said his thought is such a mandate should not be government regulated because it involves considering individual health needs.
"As far as coming up in the summer, my real hope is that things can finally get back to normal and vaccines are given to enough people that there's comfort level enough that people can go out without masks and be safe," Brust said. "I think it's what our community needs …. to get back to that normal phase."
Pietrowski said he will continue to encourage people to get vaccinated, since studies are showing they are effective in stopping the spread of the disease within the United States.
"Hopefully, though, moving forward, we've been seeing that flu season was virtually nonexistent hopefully due to mask wearing," Pietrowski said. " … I'm hoping this could be bit of culture change and if someone is feeling sick, they stay home … or they wear to mask. … Hopefully that helps us moving forward."