DeKALB – A yearslong plan to replace two bridges over the Kishwaukee River in DeKalb along First Street and Lucinda Avenue likely won't begin significant construction for another year, with an October 2023 target date for completion.
As part of the city's agreement with the Illinois Department of Transportation, which has the final say for construction permitting and contracts, the DeKalb City Council held a public information hearing on the matter this week.
A timeline for the project outlined in city documents shows final plans for the bridge replacements are due April 1. Construction is expected to begin in March 2023 and end in October 2023.
Among the plans for bridge replacement, not expected to begin until spring 2023, will be the installation of a bike path that will run under the First Street bridge's north side along the river.
"I'm really looking forward to the First Street path underneath [the bridge]," said Mayor Cohen Barnes. "That is a precarious little crossing, so that is going to be fantastic moving forward."
The existing First Street bridge was built in 1977, according to city documents, and the existing bridge on Lucinda Avenue in 1954.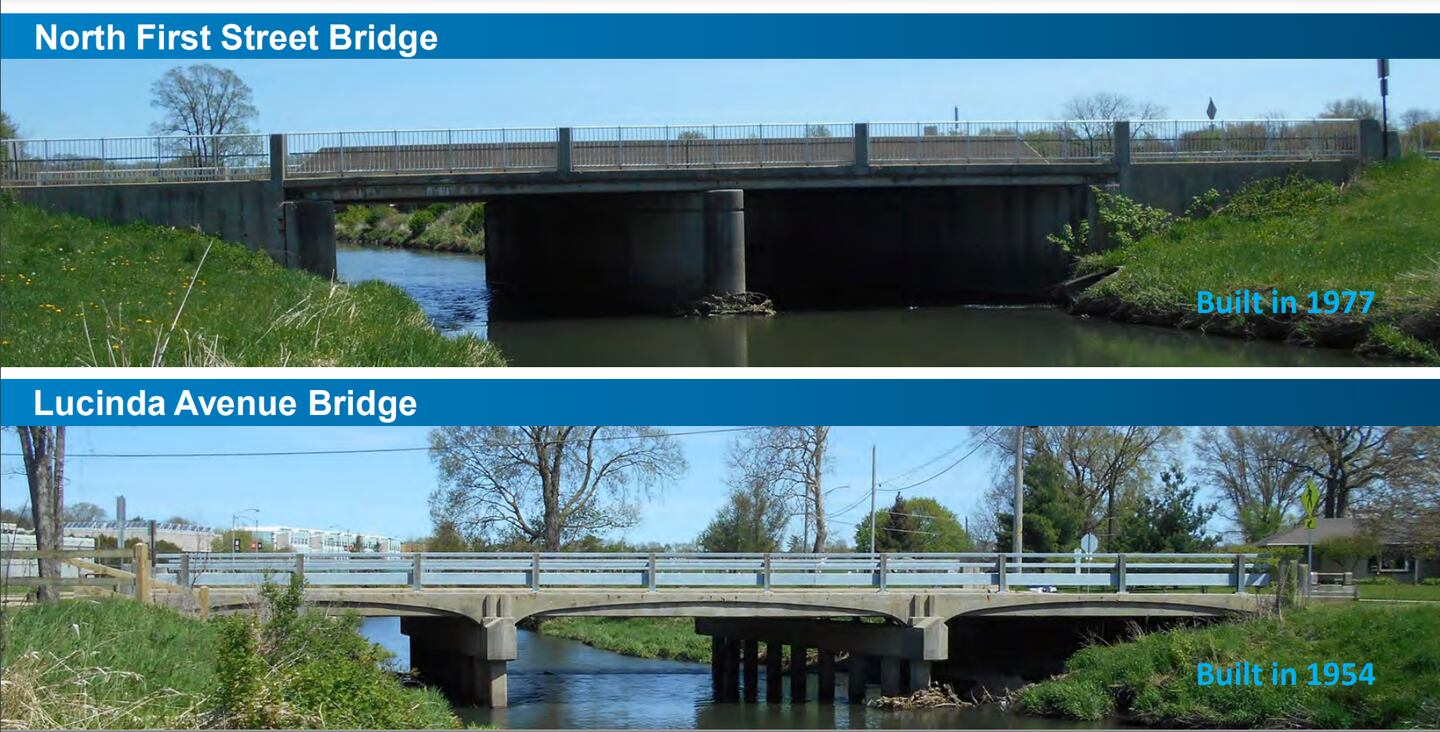 Preliminary engineering for the new structures already was completed, and the city has budgeted funds in 2022 for construction engineering. A general contractor for the project hasn't been chosen, but city officials said they plan to make that call in early August.
Preliminary plans for the Lucinda bridge include concrete and asphalt, 15-foot wide travel lanes, sidewalks that measure 5-feet across and decorative pedestrian handrails with a design similar to College Avenue, according to Elgin-based engineering contractor Hampton, Lenzini and Renwick Inc. Plans for the First Street bridge show three, 12-foot wide travel lanes, a bike path that will span 10 feet and pedestrian handrails.
Work that could be disruptive to the public and traffic in the area won't occur for another year, according to city documents.
The replacements are expected to cost about $5.6 million total, which will be funded largely by federal money, documents show. About $4.5 million will come from federal funds and $1.1 million from local state motor fuel tax revenue collected in recent years.