SYCAMORE – For the fifth time in his law career, Joseph Pedersen of Malta swore to serve the U.S. Constitution and as part of the Illinois justice system – this time, as a circuit court judge.
Pedersen said on Monday he will continue to strive to show dignity and respect in court decisions going forward. He said he was honored to be nominated and eventually selected as the newest 23rd Judicial Circuit judge by the Illinois Supreme Court.
"I'm going to work as hard as I can to show their choice was the right choice," Pedersen said.
Pedersen was joined by his wife Elizabeth, his son Christopher, 24, during the swearing in ceremony on Monday at the DeKalb County Courthouse. His son Cameron, 22, attended the ceremony remotely. Other members of the Pedersen family were also there in support, including father Ralph, brother Chip, and sister Tricia Epperhart.
Pedersen said in his remarks following the ceremony that he wanted to acknowledge his family for their role in getting him to this point in his career.
"I wouldn't be here without your love, support and encouragement," Pedersen said. "Thank you so much."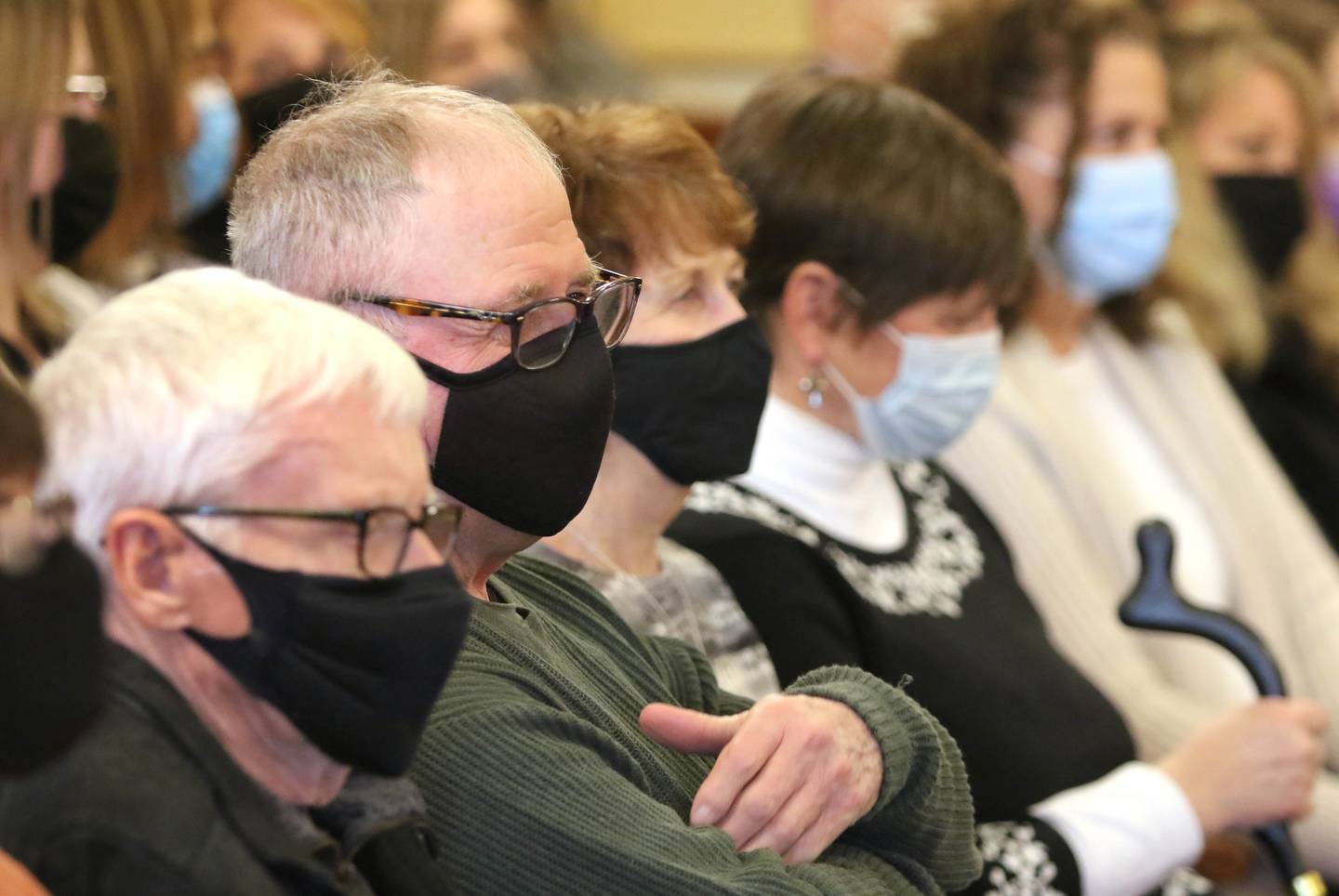 Pedersen previously served as an associate judge within DeKalb County since 2019. Before being appointed to the bench, he served as an assistant U.S. attorney in the Rockford office of the U.S. Attorney's Office for the Northern District of Illinois, and was an assistant state's attorney in DeKalb County.
Pedersen was admitted to practice law in November 1995 and is a graduate of the University of Iowa Law School and Northern Illinois University.
The Illinois Supreme Court appointed Pedersen upon the recommendation of Justice Michael Burke, who serves the state supreme court's second district.
Pedersen's appointment came weeks after Circuit Judge Ronald Matekaitis retired from the bench. Matekaitis said Monday that he'd predicted less than two and a half years ago, in a packed courtroom pre-COVID-19 pandemic, that Pedersen "had the intelligence, work ethic and diligence to be a good associate judge."
"Judge Peterson has proven that prediction correct by the manner which he has handled a variety of calls in a timely and diligent manner, including some very challenging cases," Matekaitis said.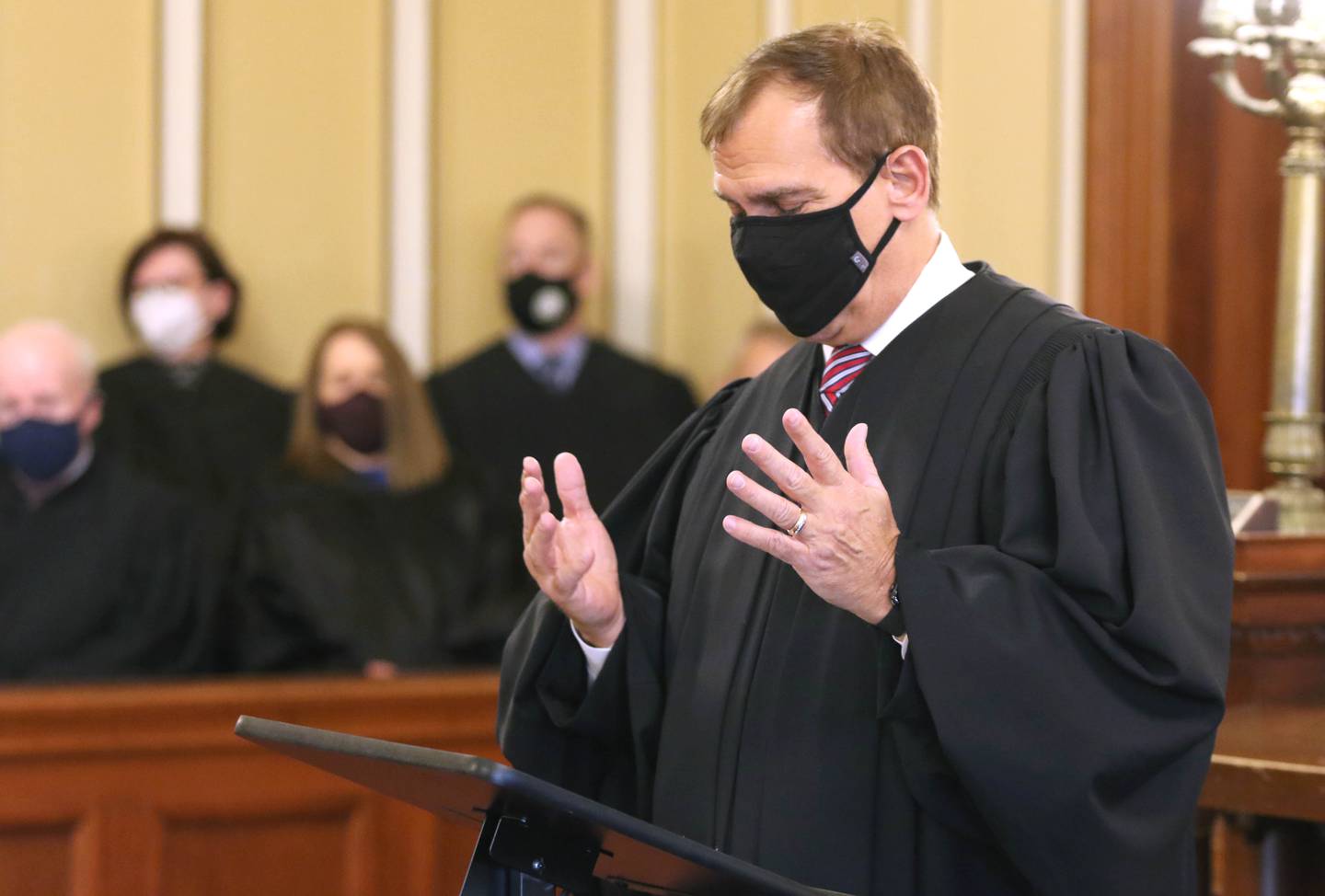 Circuit judges are elected to a six year term. Pedersen will run for a full term on the bench in 2022.
"Now, more importantly, the voters of DeKalb County will make their prediction as to who will make a great circuit judge and casting their ballots in the 2022 election," Matekaitis said. "I will be joining them in predicting by our votes that Judge Pedersen would be a great circuit judge."
Pedersen said it's also an honor to follow in the footsteps of what he called outstanding circuit judges who have served before him, including retired circuit court judges Robbin Stuckert and Manekaitis.
"Judges who treated every person who appeared before them with dignity and respect, judges who carefully and deliberately heard and ruled on matters that came for them with integrity and impartiality," Pedersen said. "DeKalb County has been extremely fortunate to have such judges ... and I will work hard to follow in their footsteps and follow the example that they have set."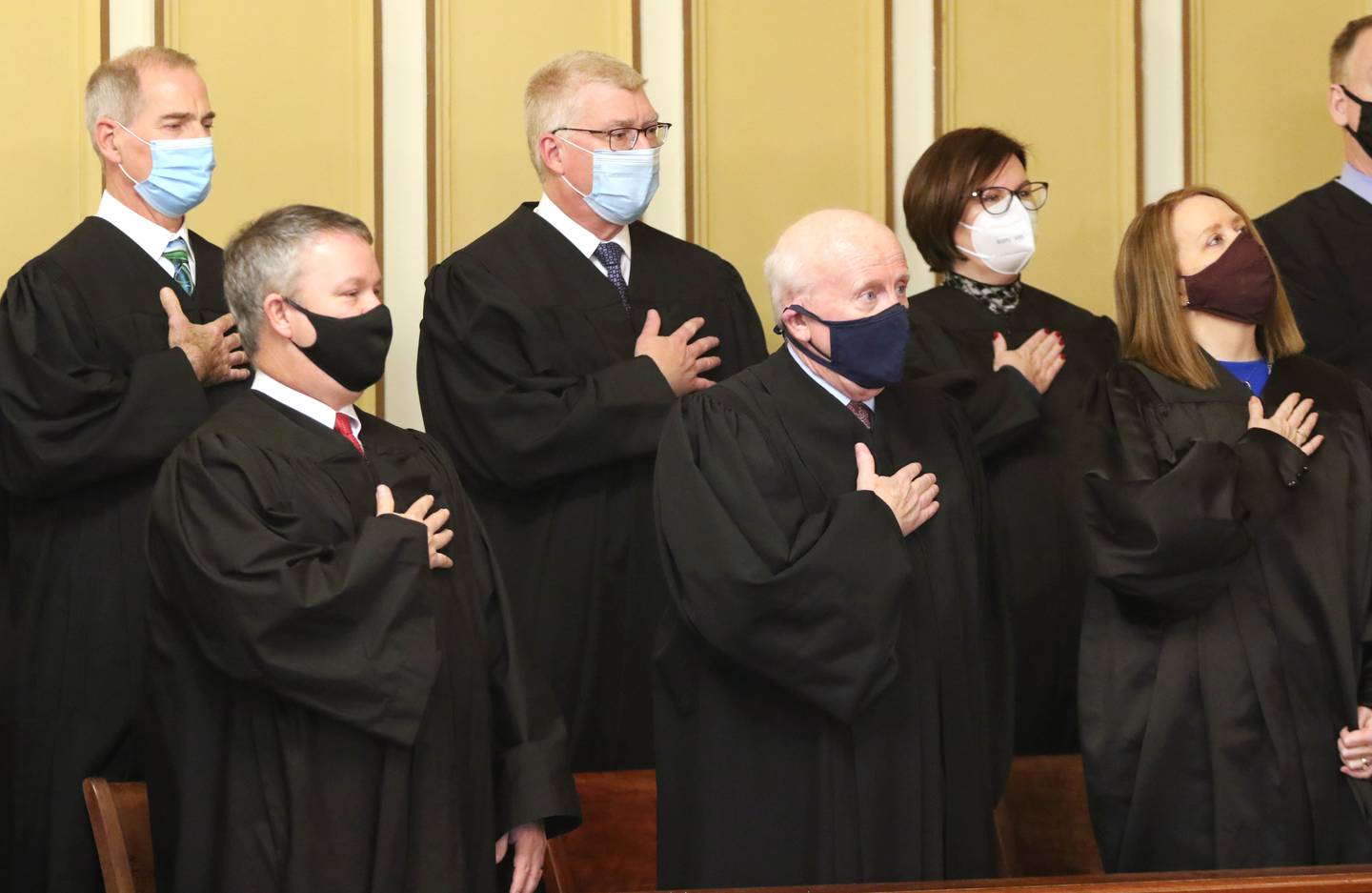 Pedersen had only been a judge for six months before the COVID-19 pandemic hit DeKalb County. He said he was proud of the work done by court officials to ensure the court system could be reopened safely and effectively.
"It took the hard work and dedication of everyone – the judiciary, the circuit clerk, court services, the state's attorney, the public defender, sheriff's office, other law enforcement agencies, the members of the DeKalb county bar association members of the private bar – all working together to ensure that we can continue to operate, despite the pandemic," Pedersen said.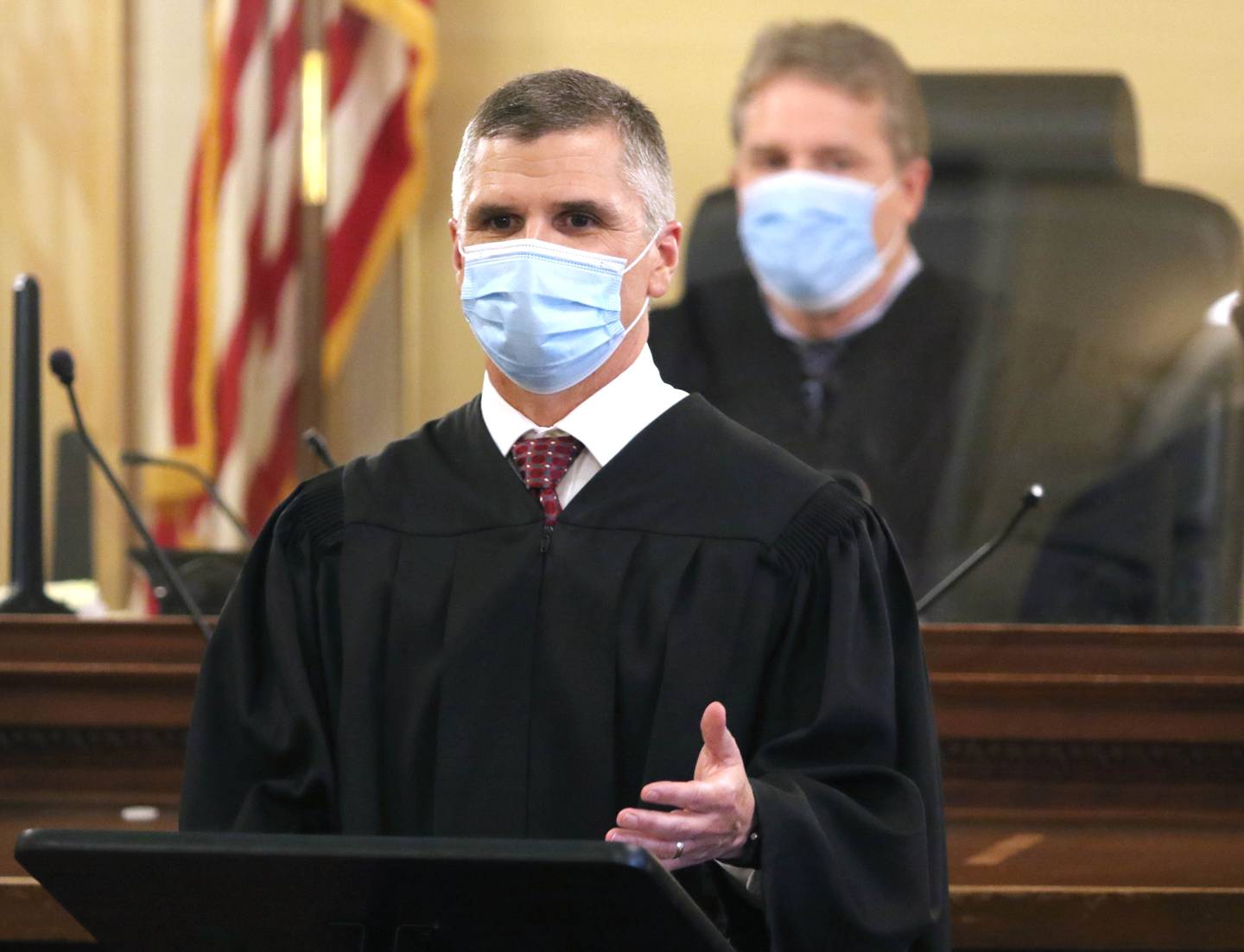 DeKalb County Judge Bradley Waller presided over Pedersen's swear-in ceremony. He echoed Pedersen's praises for cooperation throughout the judicial circuit during the COVID-19 pandemic especially, saying the last year and a half have undoubtedly been trying times.
"And for that, I am extremely thankful."