SYCAMORE – On March 1, 2020, Lacey and Devin Goodeill bought the Sycamore branch of Rustic Roots, a local boutique shop on Maple Street birthed from its sister store in Dixon.
Then the COVID-19 pandemic hit. Fast forward 498 days and the Goodeills just recently sold their home in Sycamore to so they could buy the location at 341 W. State St., the longtime local retail haven that most recently had been Sweet Earth. Sweet Earth owners Rich and Roseann Para retired in December, and Goodeill is more than ready to fill the vacancy by laying down roots and building a home for her family of five in Rustic Roots' soon-to-be new location.
"Oh my goodness, it's amazing," said Lacey Goodeill, 28, of the response she's received since making the relocation announcement Sunday evening on social media.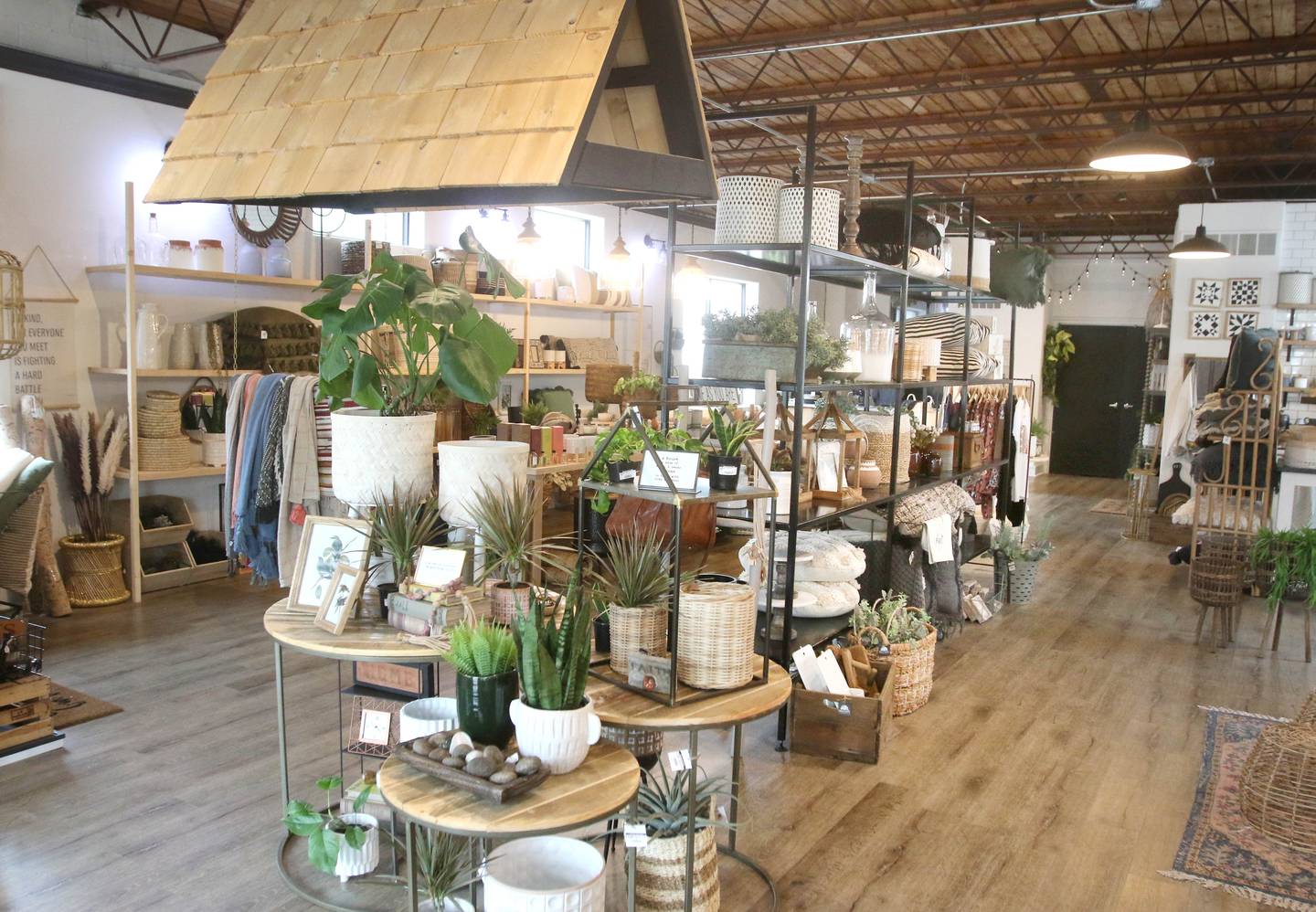 Rustic Roots features farmhouse and boho-style decor, including textiles, planters and pots, ceramics, pillows, signs and home goods, among others.
"We were keeping the idea kind of quiet," Goodeill said. "Sweet Earth had a name of itself. The Paras had been there for 25 years, so a lot of people knew them and had a relationship with them and can't wait now that we are going to take over the space."
The Goodeills will be the fifth business owner to call the historic building home. In 1909, G.H. Lindberg and Oscar Johnson opened the Economy Variety Store at the downtown space. Twenty years later, the store was remodeled and rebranded The Ben Franklin Store. In 1936, the neighboring building to the west was added as an expansion, with an archway cut through the middle to connect the two stores, which were at that point operated by the children of the original founders.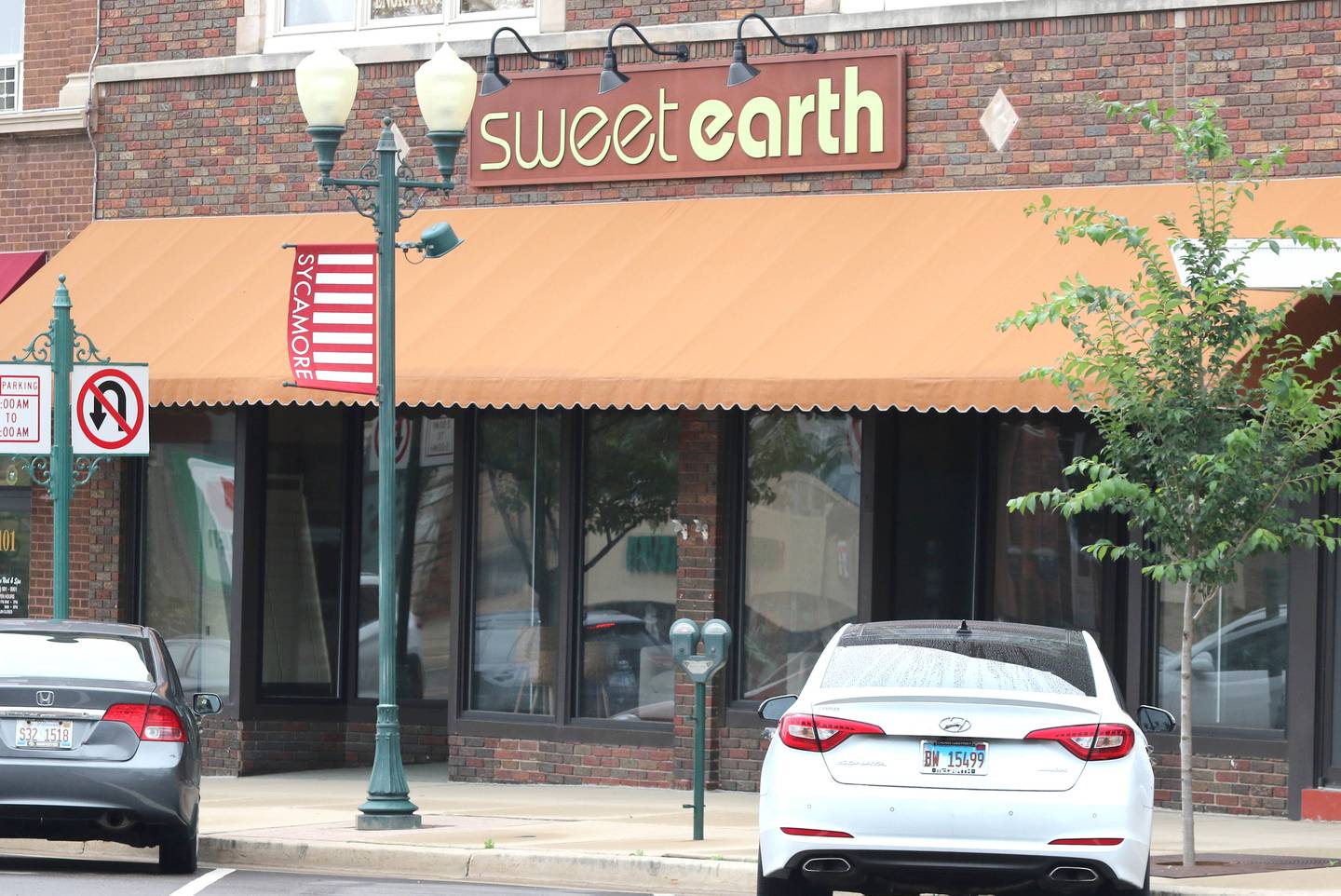 Another remodeling occurred in 1957, according to records from the DeKalb County History Center, with Gerry and Carol McLain the next couple to take over operations of the Ben Franklin store, where they remained for nearly three decades. In April 1996, after 28 years, the McLains sold the business to the Paras.
The store remained the Ben Franklin store until 2009, when it was rebranded as Sweet Earth until the Paras closed it to retire on Dec. 31, 2020 after nearly 25 years.
Just a few months later, enter the Goodeill family. Lacey and Devin, who works with his family's pest control business, and their three children: Myles Goodeill, 7; Lainey Goodeill, 5; and Aniston Goodeill, 2.
"Lacey and Devin will be able to pursue their business dreams and achieve their goals just as we did 25 years ago," Rich Para said.
The Goodeills will undertake this new adventure together, as they recently sold their home in Sycamore to pay for the downtown building, and plan to renovate the top floor above Rustic Roots' new home, where they'll live.
"I don't remember the exact date we made an offer to the Paras, but they accepted right away and that was awesome," Goodeill said. "Within a week, we had our house on the market. It took us about three weeks to sell it. It's just one of those things. We knew we couldn't do both, so we just decided to go all in."
Goodeill a former massage therapist, runs Rustic Roots at 120 S. Maple Street, which her sister, Amy Nicklaus, opened in April of 2018. Nicklaus founded the Rustic Roots brand and opened its first location in Dixon, then sold the Sycamore side of the business to her younger sister, Lacey, in March 2020.
"My sister and I are very close," Goodeill said of Amy, who's six years her senior. "She's one of my biggest supporters, and has helped me through all this with packing, my kids, my sale of my home. She's just there and cheering me on, so that's been a huge help for me. She's an extremely hard worker and very much a go-getter, and I'm more laid back, so she motivates me,"
When asked what her younger self would think of her current goals – the official open date for Rustic Roots' new move downtown is set for Sept. 1 – Goodeill paused. Then laughed.
"I think that I would be surprised," she said. "My husband is the adventurous one. I don't see myself doing new things or trying new things, but he kind of brings it out in me. So I love that he is completely on board with this. Whereas some husbands might be like, 'You're completely crazy,' he's like, 'No, let's do this.' We make a great team."
When the COVID-19 pandemic hit and forced nonessential retailers to shutter their doors for in-person shopping for months, Goodeill went into planning mode, taking advantage of the pandemic era's reliance on technology to keep life going.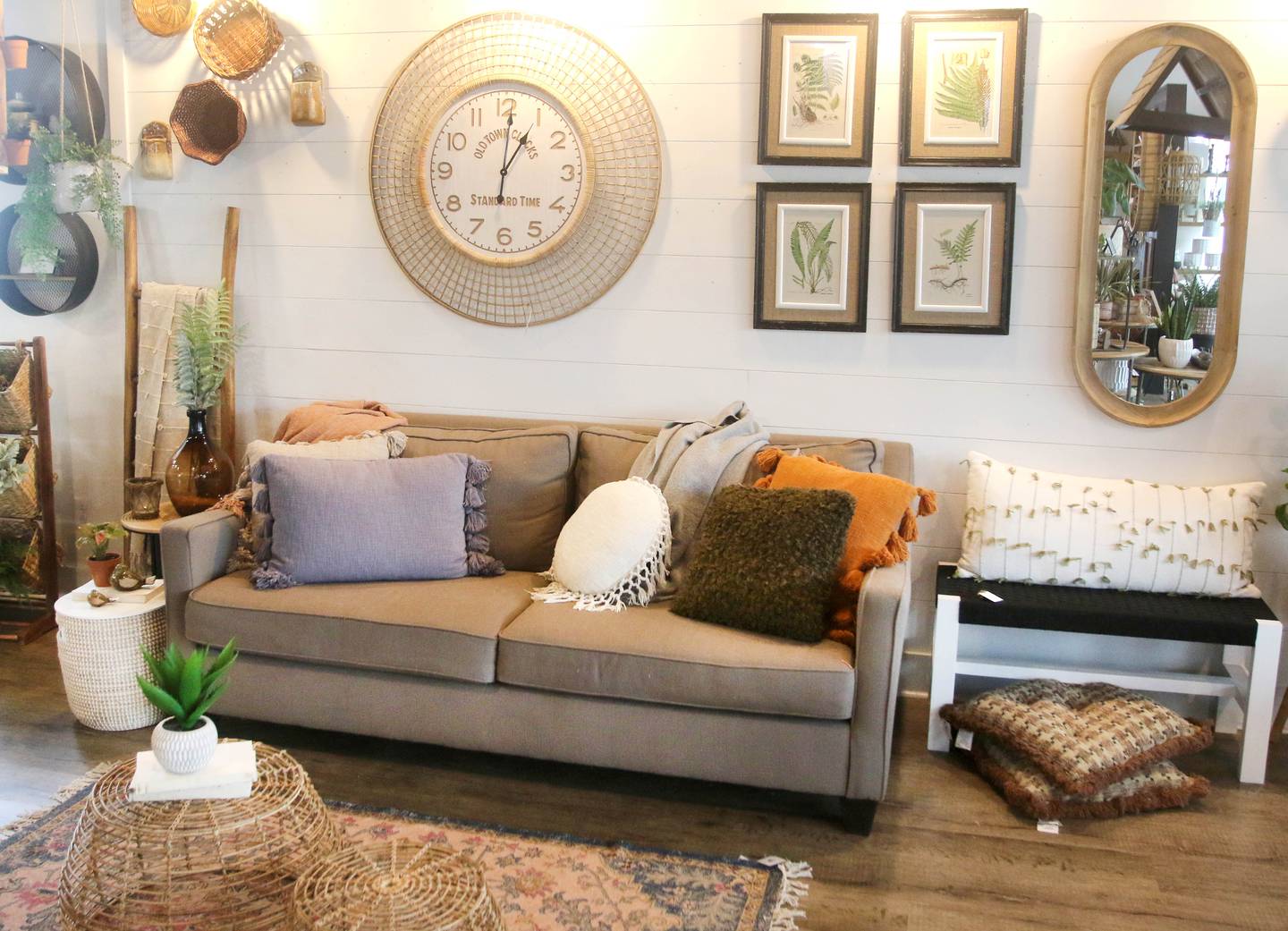 She and her team of two – Carly Herman, who was the only one employed at during the height of the pandemic, and Tessa Pfortmiller – revamped their online presence through social media and began posting regularly, publishing videos of the store's inventory, delivering orders and holding sales.
"Our customers are so loyal to us that we got through it," Goodeill said. "I got my website up and running right away, did curbside pickup even with my kids in the car. I would schedule some appointments as well and then as soon as we were able to open back up, we did."
Until Sept. 1, Goodeill said there's "quite a bit that needs to be done." The 3,000-square-foot storefront will be open for business in September, with new signage to go with the new brand. She hopes to get the ceilings redone and the HVAC system for their 2,800-square-foot home upstairs.
Goodeill said she's ready for what comes next.
"It's just awesome," she said. "We love the people of Sycamore, they're extremely loyal. I just feel super grateful and thankful."
Find Rustic Roots online at www.sycamorerusticroots.com, email at rusticrootssyc@hotmail.com or at 815-991-5761.