DeKALB — The DeKalb man who a police officer shot and killed this week after he brandished a sword during a domestic violence call was identified Tuesday.
Police Chief David Byrd identified the man as Kristopher M. Kramer, 33, of the 100 block of Tilton Park Drive in DeKalb. Kramer died after he was taken to Northwestern Medicine Kishwaukee Hospital following the shooting, authorities said. According to DeKalb County property records, Kramer owned the home where the confrontation took place.
DeKalb County Coroner Dennis Miller, who conducted the autopsy Monday, said the cause of Kramer's death was one gunshot wound to the chest. The manner of death has not been determined, Miller said.
Police initially had been called to Kramer's home for an alleged domestic dispute. Police said previously that Kramer was holding a "samurai sword" and did not follow their instructions to put down the weapon when he encountered them outside his home.
The officer who fired the gun has been placed on administrative duty per department policy when a police officer discharges their firearm, Byrd said. The officer, who the chief has described as "a veteran police officer," will remain working and paid but will not do field assignments or patrol, Byrd said. The Illinois State Police are conducting the incident.
No police officers were injured in the shooting, Byrd said.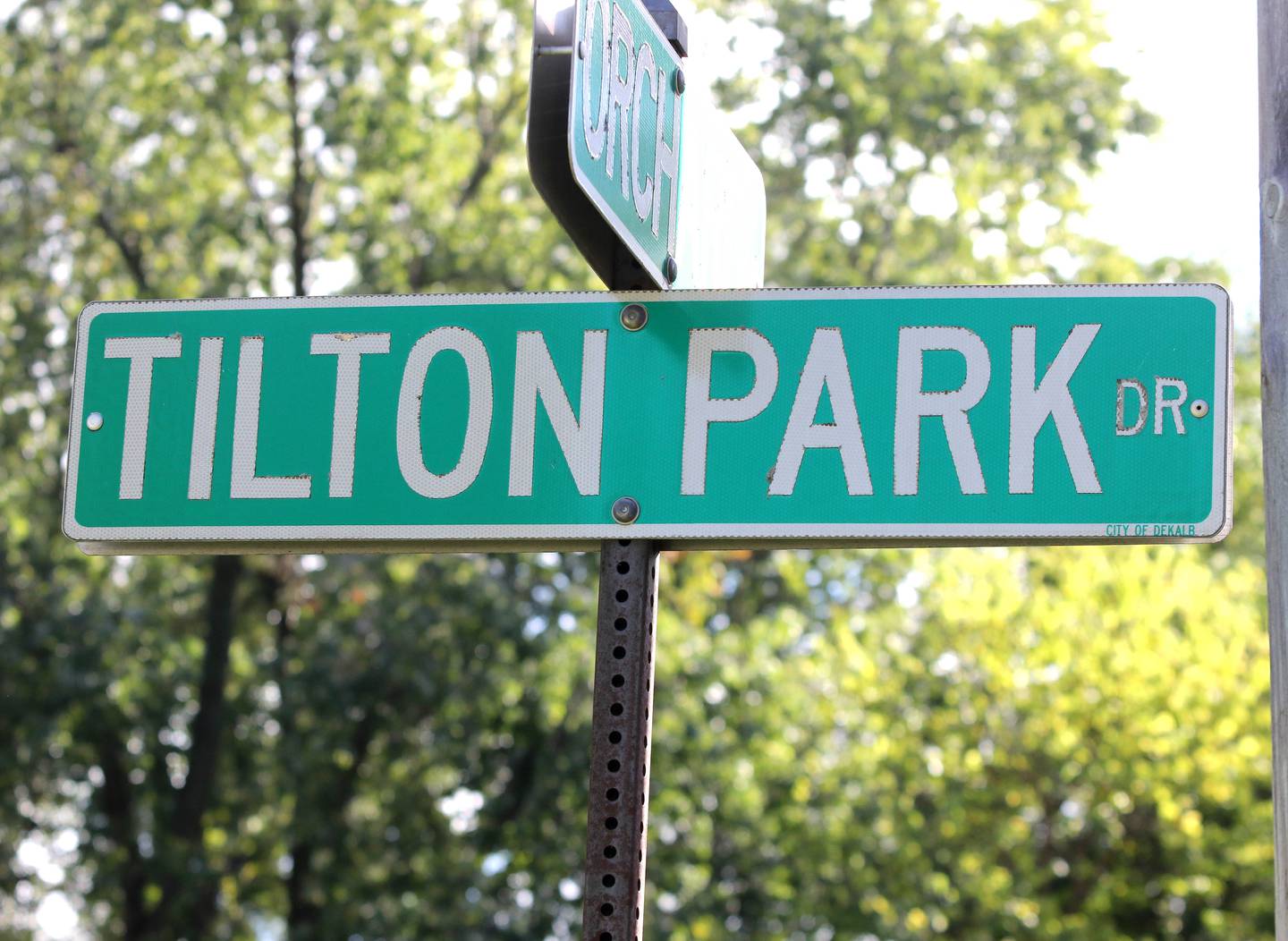 Tilton Park neighbors react
Outside of Kramer's home Tuesday, flowers had been laid on the yard with a note addressed to "Kris" that said, "You were the best dad. I am so so sorry to your family. You are an amazing person. RIP."
In interviews Tuesday, many neighbors surrounding the house where the domestic violence call turned fatal said they noticed police vehicles driving up and down the street for hours after the shooting.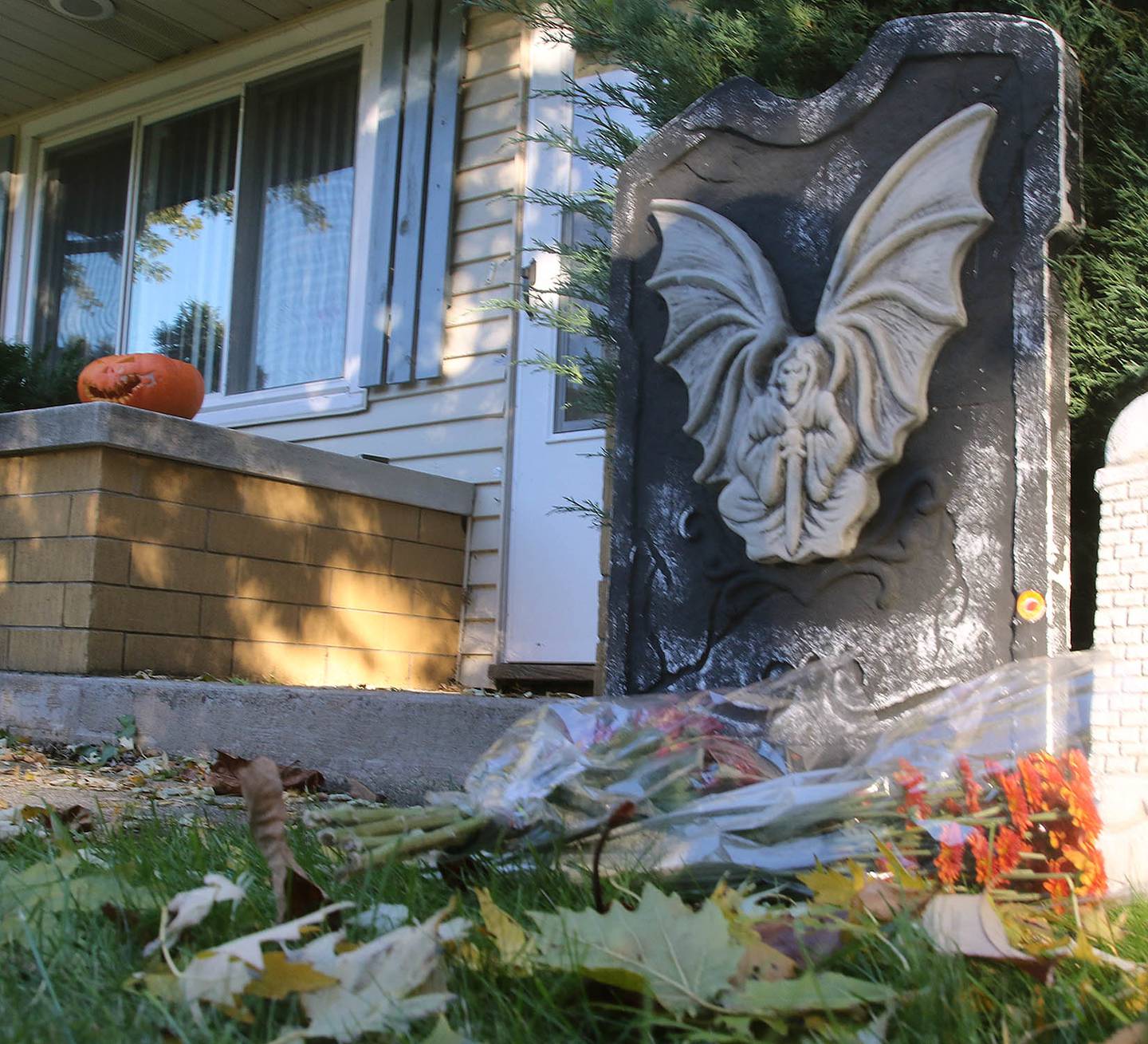 Tilton Park Drive resident Norman Schnurr said Tuesday he happened to be awake when the shooting took place about 3 a.m. Monday, but didn't know anything had happened until police officers in plain clothes came to his door hours later.
[DeKalb man fatally shot by DeKalb police officer after threats with samurai sword, says police chief DeKalb police officer placed on ad]
"They had asked me, 'Did you hear anything?' And I said, 'Hear what?', " Schnurr said. "They said, 'Like loud noises, anything like that,' and I said, 'Like what?' I didn't hear anything."
Several neighbors, including Schnurr, said it also was storming, with loud rain and wind, when the shooting happened.
Schnurr said police were at the scene from about 3 a.m. until about 1 p.m. Monday. Although Schnurr said he's seen incidents involving police happen on his street over the more than 30 years he has lived there, a police presence like what occurred Monday is not common in the area, he said.
"There were like eight, nine cars out here," Schnurr said.
Domestic dispute with sword
DeKalb police responded early Monday morning to a domestic violence call at Kramer's home, Byrd said. Police interacted with Kramer for about a half hour before the shooting happened outside his home, Byrd said.
A citywide emergency alert was sent about 2:56 a.m. alerting residents to avoid the area because of "police activity in the area."
Kramer was the alleged offender in the domestic violence call, Byrd said.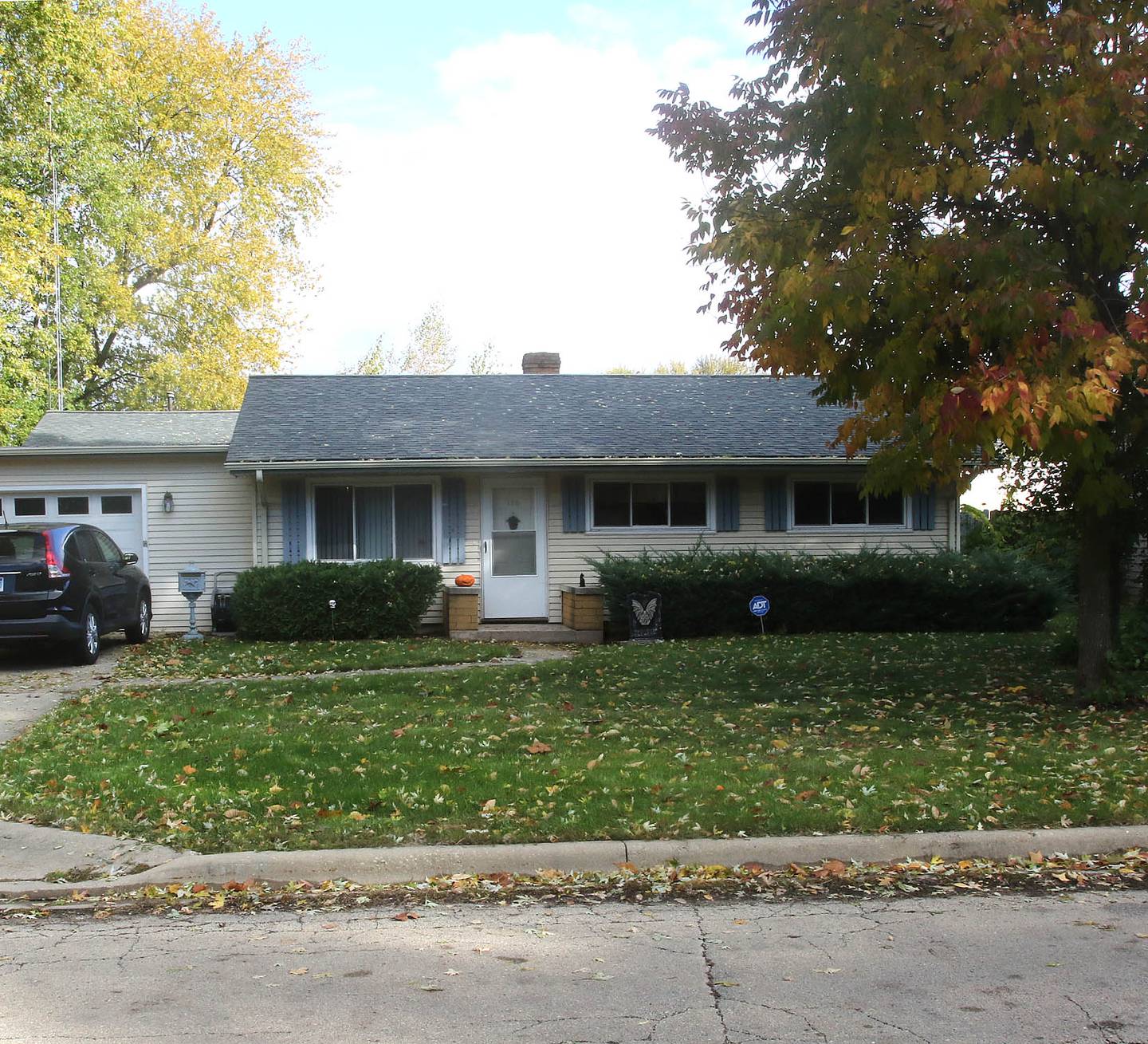 When police arrived, they found a woman in the backyard who had suffered minor injuries, according to a DeKalb Police Department statement. The woman told police that the man, later identified as Kramer, had threatened himself, her and police officers with a "samurai sword."
According to the statement, police attempted to speak to Kramer through the door of the home and "were able to start a dialogue," talking to the man for several minutes "attempting to de-escalate the situation."
After about a half hour, Kramer exited the home, allegedly "brandishing" the sword, police said. He refused to drop the weapon, police said. Three DeKalb officers then fired one weapon each, Byrd said: one fired a Taser, another fired a bean-bag weapon, and the other fired a single gunshot round that struck Kramer in the chest.