One driver is dead after a fatal three-vehicle crash at the intersection of Illinois Route 64 and First Street, DeKalb County Sheriff's deputies said Wednesday.
DeKalb County Sheriff's Office chief deputy Andy Sullivan said that as a result of the crash, Route 64 was closed on both sides from West Motel Road to Glidden Road for several hours.
As of 6:36 p.m., the road is now open.
"We got a call about 2:20 p.m. for a three-vehicle accident," Sullivan said.
The sheriff's office will not be releasing the identification of the victim tonight pending notification of family members.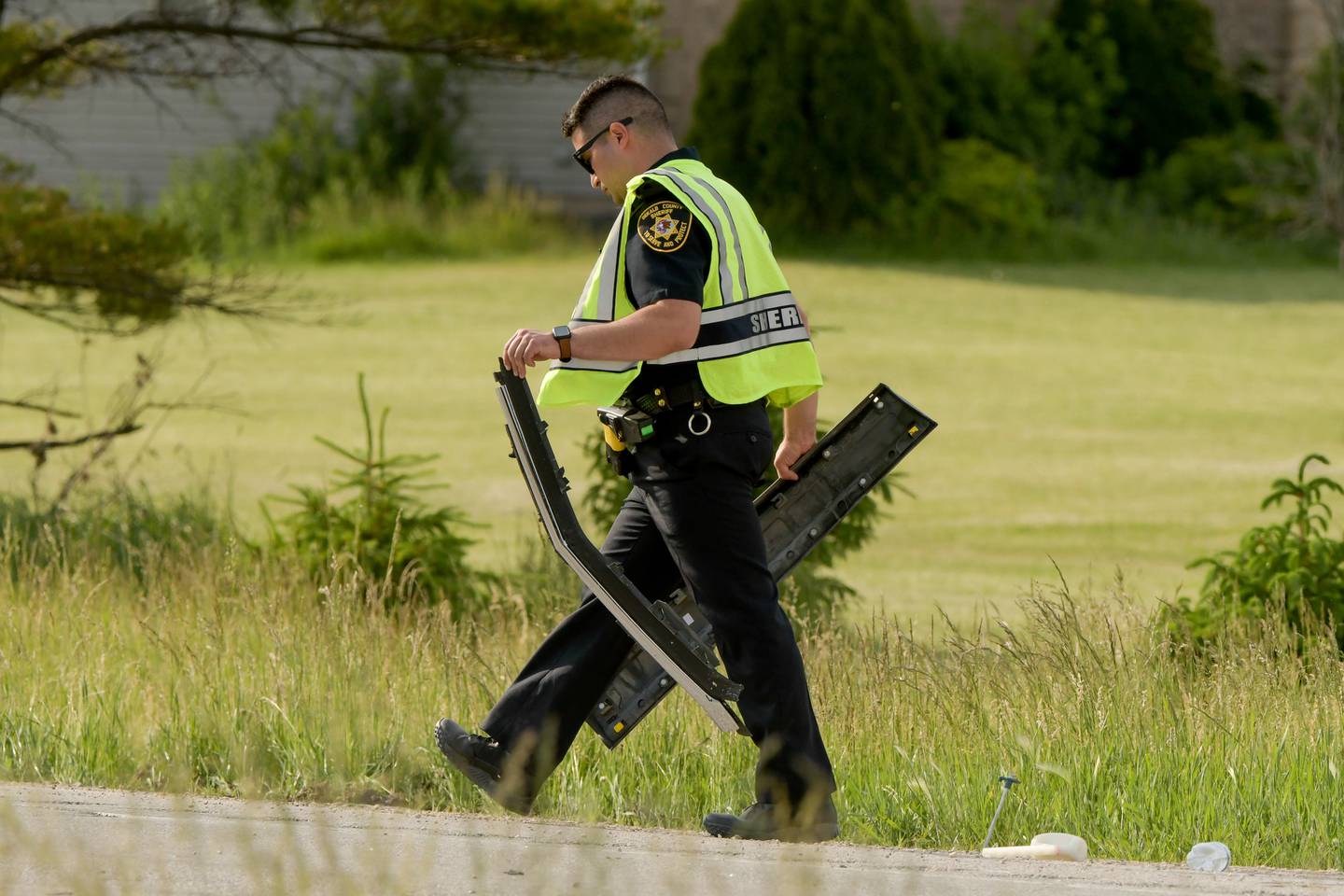 Paramedics from DeKalb and Sycamore fire departments also responded to the crash, along with the auxiliary volunteer unit from the sheriff's office to help block the road from motorists while investigators clear the scene and piece together what happened, Sullivan said.
About 2:23 p.m., an SUV was headed north on Five Points Road approaching the stop sign at the intersection of Route 64 and First Street, and a semitrailer truck was traveling west on Route 64 approaching the same intersection, Sullivan said.
"They collided in the intersection, and when those two vehicles collided, debris struck a third vehicle," Sullivan said, adding that the third vechicle was a pickup truck hauling cars.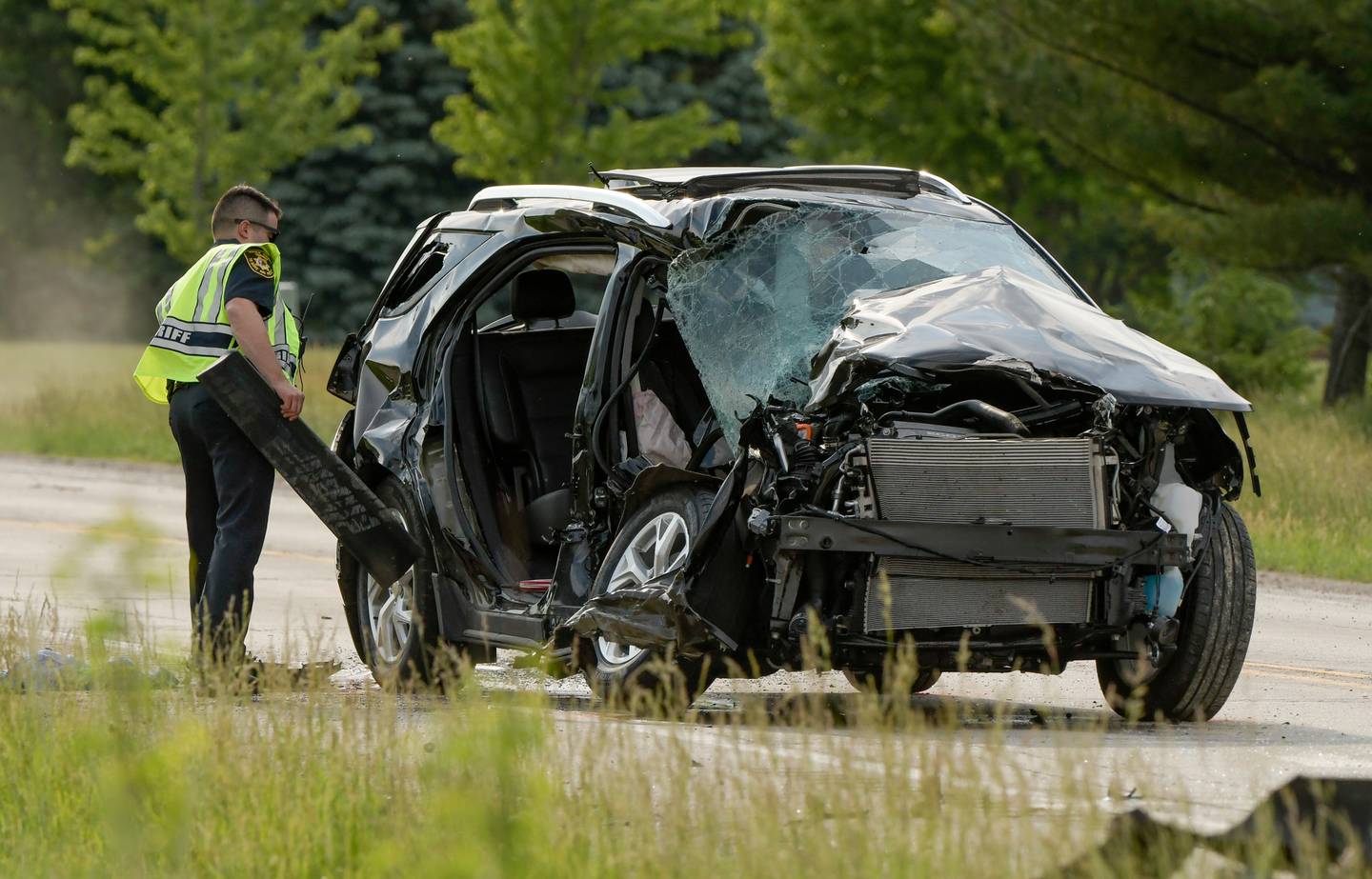 There were no passengers in any of the three vehicles, just drivers, and Sullivan did not identify which of the drivers was the fatality, citing need to notify next of kin. The other drivers refused paramedic treatment on the scene and did not report injuries.
A helicopter initially was called to the scene for a medical evacuation, but paramedics pronounced one of the drivers dead on the scene, Sullivan said, so the helicopter was recalled. Sullivan said the semitrailer had been empty. It's too soon in the investigation to say whether criminal charges will come from the incident, Sullivan said, but the road remains closed.
"It will be closed for a couple hours yet while we get the investigation done out here and get the vehicles removed."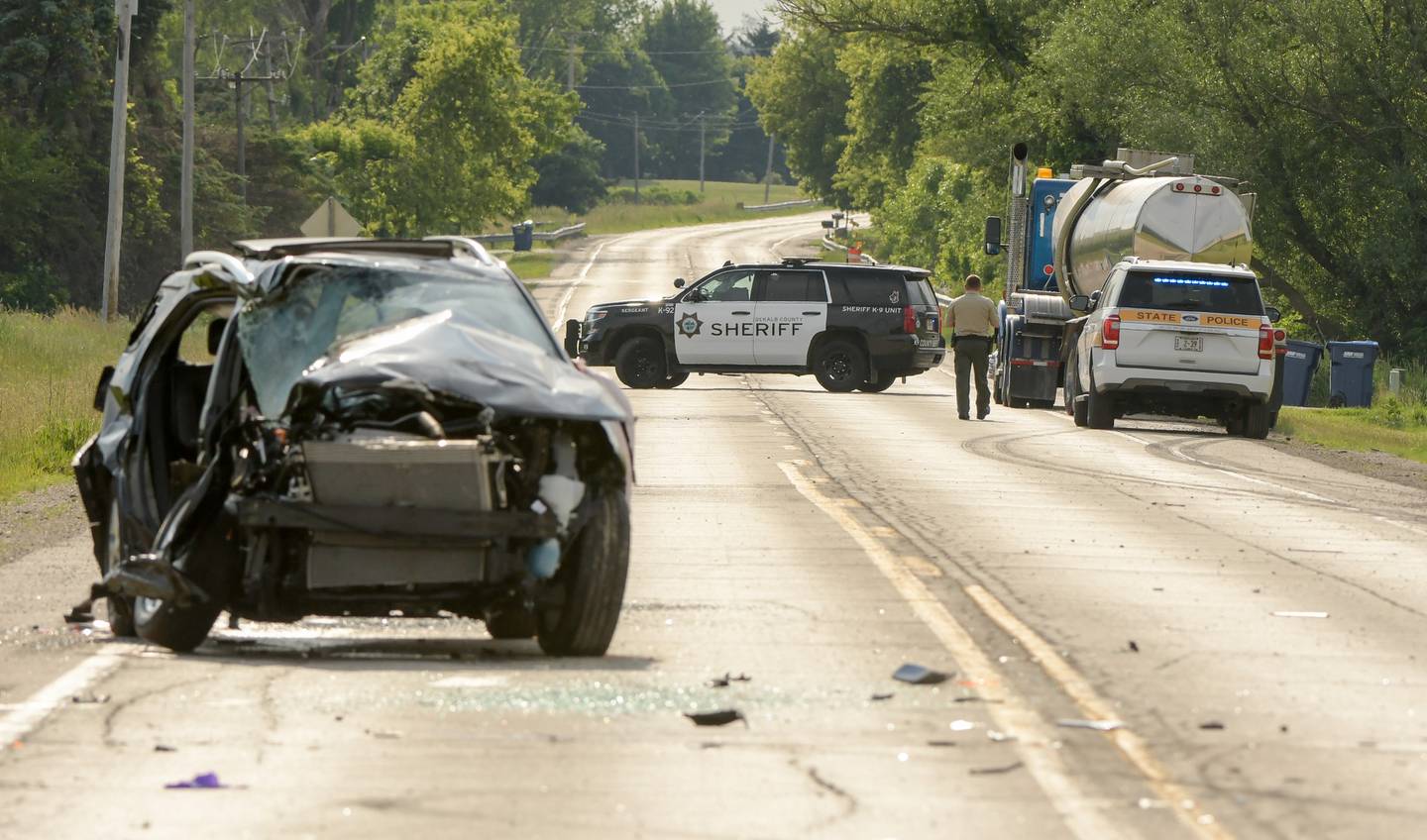 This is a developing story which will be updated as more information becomes available.