SYCAMORE – DeKalb County government officials are lauding 2022 as a significant year for new development based on assessed property values topping $2 billion, the most growth the county has seen since 2007, according to county documents.
The data was recently presented to the DeKalb County Board through reports that looked at DeKalb County property values. That data goes into determining property tax rates for homeowners, and in turn helps inform how the governments choose to levy for tax revenue.
County officials said more developments and higher property values mean an opportunity for governments to ease taxpayer burdens.
"When the tax base goes up like that with the industry and Facebook, and all the incoming building that's going on, the county has the ability to hold down the taxes on other aspects for taxpayers in the county," said board member John Frieders.
DeKalb County Chief Assessment Officer Bridget Nordurft said the total taxable value for all properties in DeKalb County in 2022 was $2.65 billion. New construction in the county in 2022 contributed $68.78 million to that total, $25 million more than the accessed value of new construction in 2021, he said.
"A significant increase, all of that being industrial growth," Nordurft said. "Which is a good thing from a taxing body stand point because [industrial growths] have a very little impact on our services where residential, they've a very high impact on our local services."
An assessor with the DeKalb County Assessment Office determines the fair market value of a property to calculate its equalized assessed value – meaning the taxable value of a person's property. The EAV also captures new developments and increased property values. Assessors don't determine property owners' taxes. Tax setting bodies of government such as county boards, city councils and the boards of school districts do through tax levies and rates.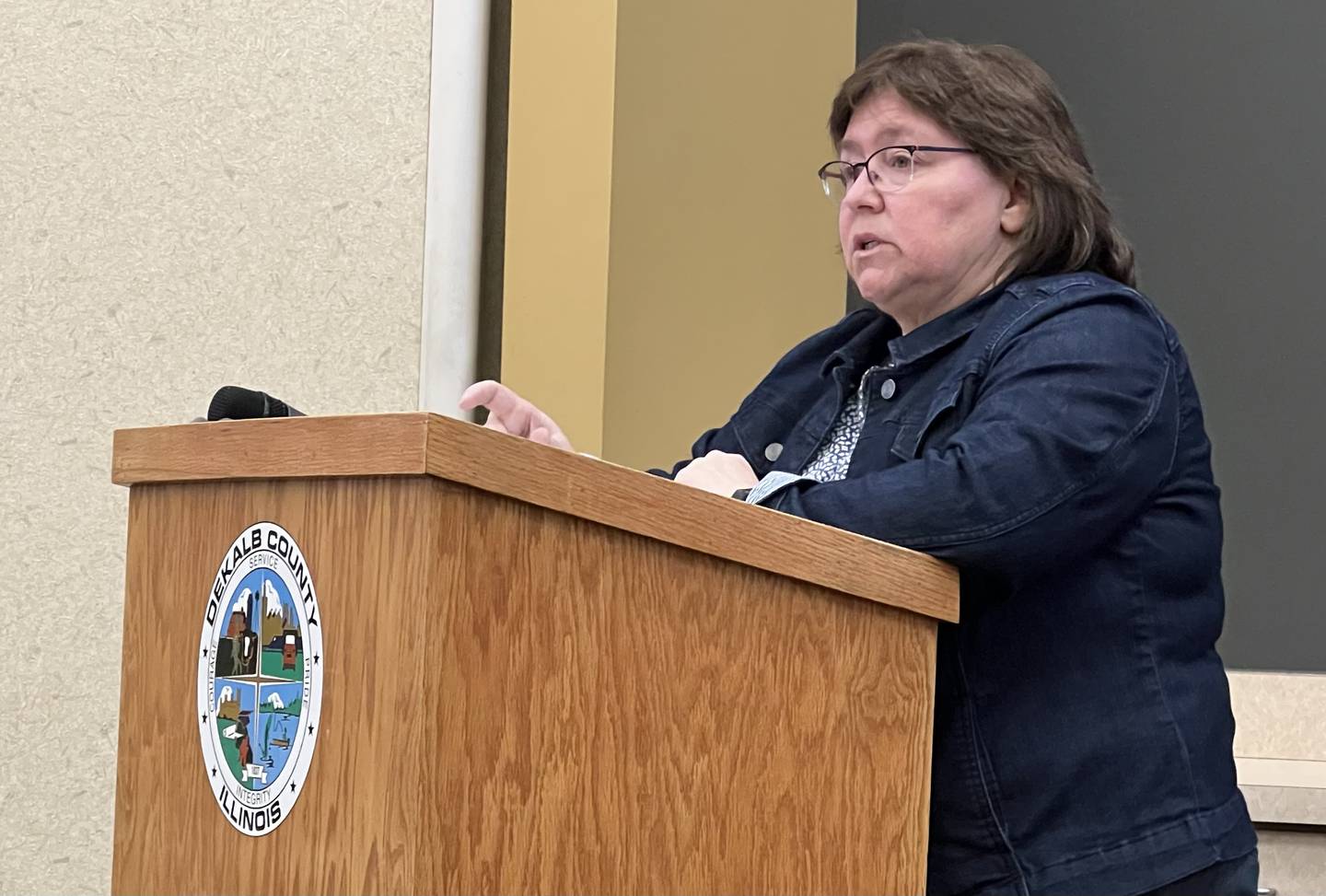 The majority of the new construction value came from industrial projects, valued at $46.43 million, while the second largest total came from new residential property, at $12.42 million, county documents show. New commercial property in 2022 was valued at $9.3 million and new farm property was accessed at $627,608.
Property values on new industrial construction in 2022 were the highest DeKalb County has seen since at least 1999, documents show. The next closest year was 2021, when there was $25.84 million worth of new industrial construction value in the county.
Meta, Facebook's parent company, continues its DeKalb Data Center development expected to exceed $1 billion of investment in DeKalb and the county. The data center's first building along Gurler Road in DeKalb was completed in October 2022. As development continues, more of its property will be added to the tax rolls. Other significant development in DeKalb's south side includes an Amazon distribution center.
DeKalb County's overall new construction value peaked in 2006 at $84 million, before declining down to $8.46 million in 2013, as a result of the Great Recession, officials said.
"And everybody remembers shortly thereafter the market crashed and we then had decreasing assessments, we had decreasing construction," Nordurft said. "We had not gotten back up to this level until 2021."
County officials also debated economic impacts.
On May 1 – nine days before Nordurft's report – First Republic Bank was seized by the United States government and sold to JP Morgan. It was the third midsized bank to fail this year, but the second largest bank to fail in U.S. history. Bank collapses can forbode economic struggle as lending falls and credit tightens, weakening growth, The Associated Press reported.
"Now, I'm no economist, I have no way to access what the fallout from any of those might be, but it's never completely clear sailing," said County Board Chair Suzanne Willis said.
County Administrator Brian Gregory said there are always external factors that play into economic impacts in DeKalb County, but said the growth DeKalb County saw 20 to 15 years ago was mostly spurred by residential growth.
Gregory said he believes the difference between the Great Recession and any perceived economic threat in 2023 is that current growth in the county is centered around industrial development, not housing.
"It's a different type of development than what we saw the last time the bubble came," Gregory said. "Do factors have an impact? They very well may, but right now we know that the cost of goods to build is high, and yet these projects continue. That to get labor has been a challenge, and yet these projects have continued."
The Associated Press contributed.