SYCAMORE – According to the finalized elementary school boundary proposal presented to the Sycamore District 427 school board by Superintendent Steve Wilder, all students including rising fifth graders, would need to switch schools this fall if boundaries change.
Wilder said this week that while initial considerations had attempted to allow older elementary students to continue into fifth grade the finish their grade school education in the same building before moving onto the middle school. Space issues in the district won't allow for that, he said, if the boundary proposal is passed.
"That really wasn't feasible, but we wanted to give everybody the option to tells us what was most important to them," Wilder said. "The next four were all addressed in the tentative plan that is becoming the final recommendation that I have tonight."
The Sycamore school board is expected to hold a final vote on the proposal Feb. 28. If approved, the changes will take effect in the fall.
A districtwide survey about the boundary proposal that garnered 846 responses, showed Sycamore parents prioritized keeping their children in their current schools, Wilder said.
Survey responses showed a second priority for parents was that their children attend elementary school at the building closest to their home. Thirdly, parents said they wanted class sizes kept to a minimum, and also wanted to balance enrollment between schools, results show.
That fourth priority falls in line with the district's goals.
The proposed elementary school boundary changes are being considered at the district level as District 427 grapples with uneven population growth on the city's north side. Officials have said the growth has lead to overflow at North Grove Elementary School compared to lower census numbers on the south side.
Throughout January, Wilder hosted 11 meetings – five with the general public inviting parents to attend, five with school faculty, and one with the district's Community Advisory Committee.
Parents, community members, faculty and substitute teachers spoke out at the various meetings. Wilder told the school board this week that collected public comments didn't include new concerns the district hadn't already considered.
As a result, the finalized boundary proposal presented to the board Tuesday remained unchanged from its original form.
Wilder said he wanted to emphasize that while officials had tried to determine an option to keep rising fifth graders in their respective schools for their last elementary year, district leaders determined that wasn't feasible.
"Unfortunately, after looking at the numbers and looking at the physical space in all the buildings, we are not going to be able to provide that exception," Wilder said. "There were maybe some areas where we had some space but I would not consider that unless we can do that at all five schools, because the last thing I wanted to do was pick and choose who would be able to potentially stay at their school and who wasn't."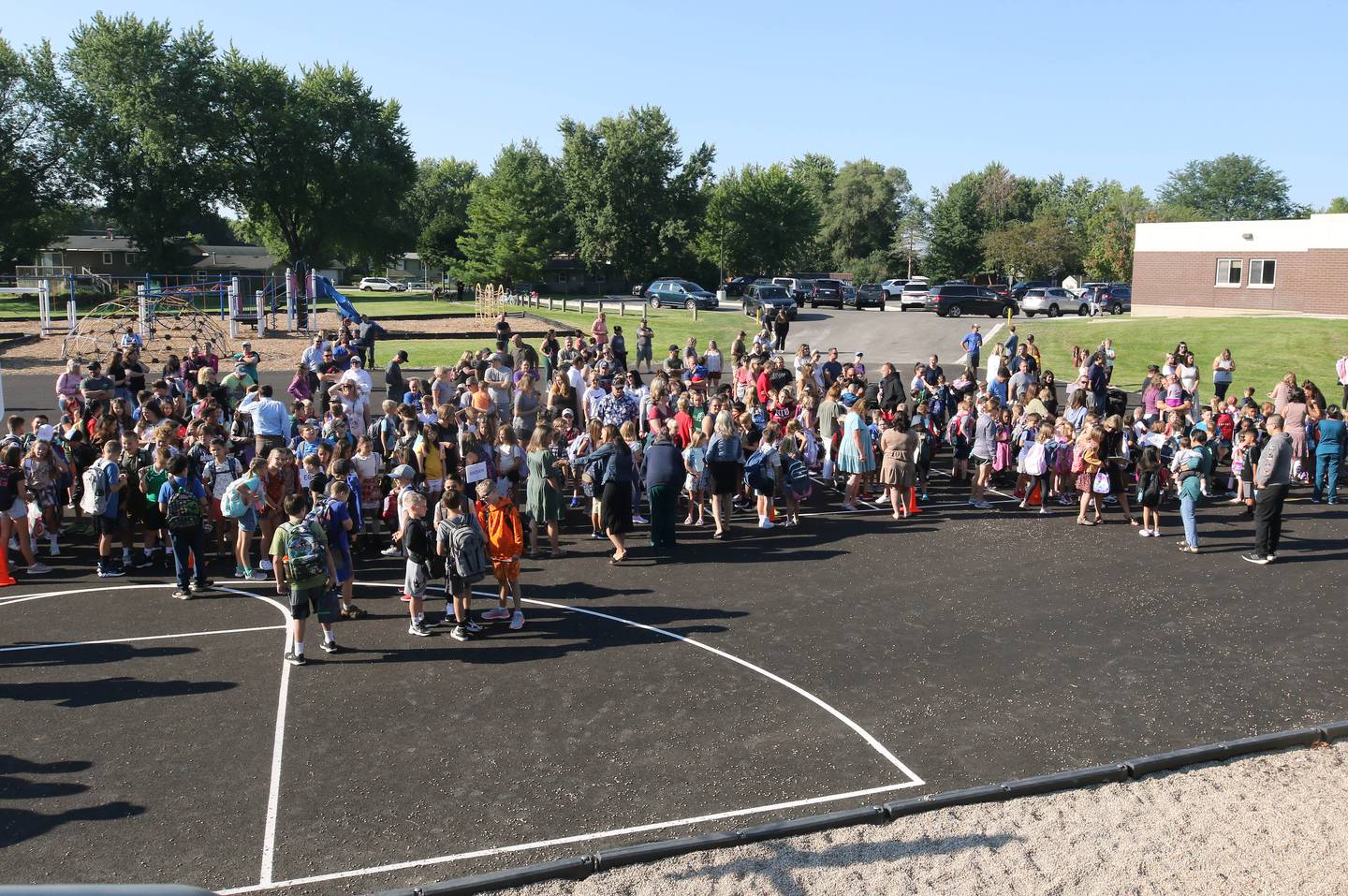 Equity concerns addressed
Jill Shackelford, a mother who's had children attend classes at North Grove Elementary and West Elementary schools said she was concerned that equity didn't appear as a higher listed priority on the community's boundary survey results.
Survey results showed responders' fifth, sixth and seventh priorities were ensuring the district was prepared for enrollment growth, focusing on creating more diverse student populations, and addressing transportation issues.
Under the proposal, Shackleford said her resident would move from West Elementary to South Prairie Elementary boundaries, which could impact her oldest elementary-aged child.
"I very quickly realized from looking at the new boundaries proposal that West [Elementary] would continue to shoulder a disproportionate number of children from low income families while also being expected to take on other areas of Sycamore that also have a large percentage of households that meet federal standards for low income," Shackleford said.
Wilder said options that may have addressed equity concerns – such as attendance centers, where all of the students of each grade level are put in a building together – weren't possible because of transportation issues.
South Prairie Elementary and North Elementary would add 20 and 10 more students, respectively, who would qualify for free and reduced lunches, Wilder said. North Grove would lose 32 students who qualify for free and reduced lunches, West would gain two, and Southeast would see no net change, according to Wilder's presentation.
Wilder said the district briefly considered an open enrollment concept, but determined transportation would be a stumbling block.
School board decretary Kris Wrenn, who led the board meeting in the absences of chair Jim Dombek and vice chair Steve Nelson, said she heard community members voice equity concerns, too.
Wrenn wondered about other school districts with set boundaries determined by neighborhoods designated by socioeconomic status or student population.
"That makes me feel uneasy as a school district that we're, I guess messing with it [boundaries] so much," Wrenn said. "Is it our place to label these neighborhoods?"
Wilder said even if the survey results had chosen to prioritize student equity, he doesn't know who would make the decisions Wrenn asked about.
"I would not have been comfortable making that, I can tell you that, we could have looked for volunteers but I think one of the things I've heard from other school districts and seen in other school districts is that when they try to do that, they run into the consequences," Wilder said.
Board member Michael DeVito said he was in favor of the administration's decision to focus on the priorities the community indicated in their survey responses.
"Every decision that this board should make should be looking intently at that data and going 'OK, no matter what my personal opinion is on diversity, on transportation woes, on projected growth, the fact remains the people spoke and this is what they want,'" DeVito said.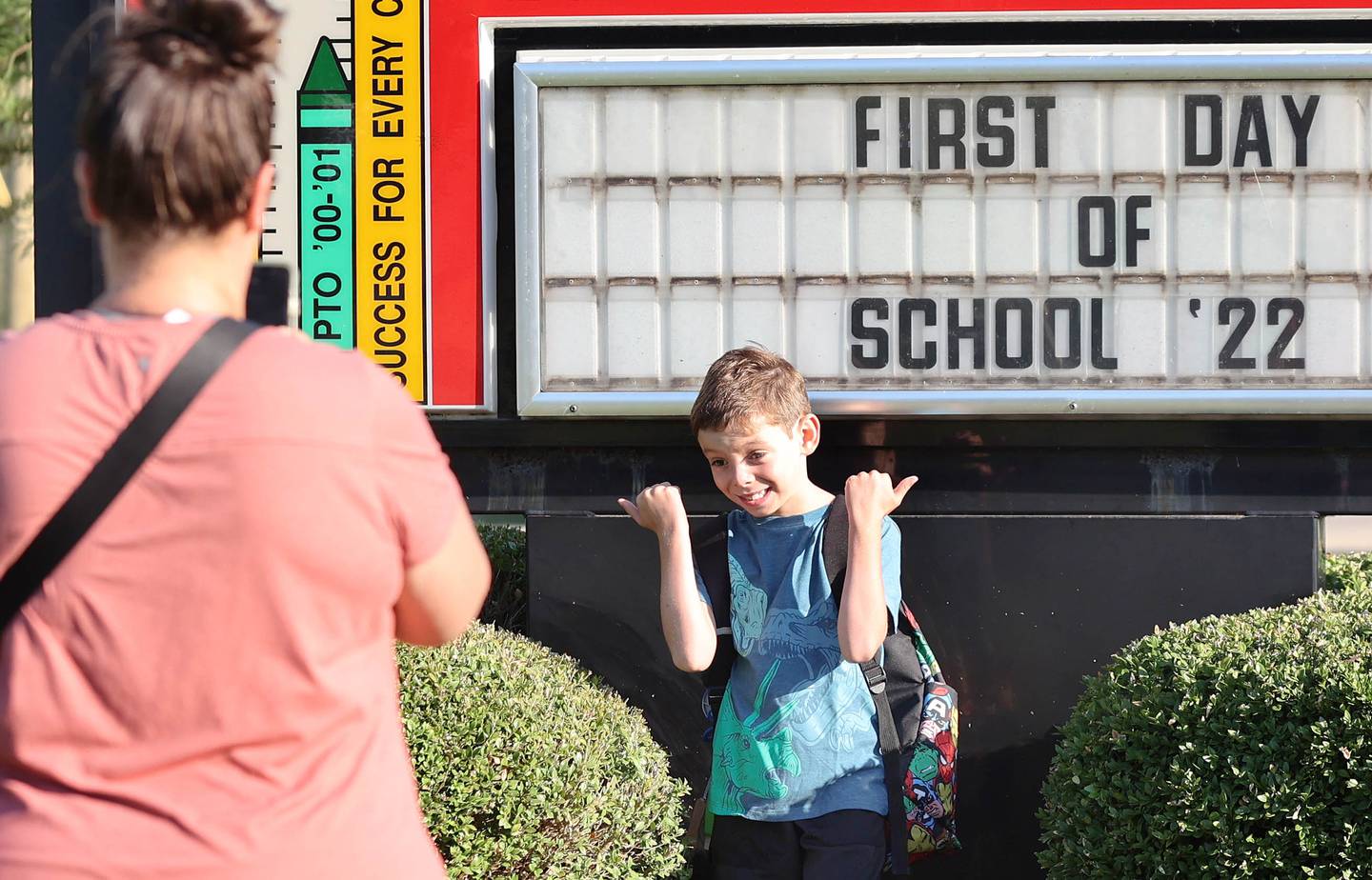 Boundary proposal outlined
Here are the changes to the Sycamore Community School District 427′s elementary school boundaries up for school board approval:
Residences bordered by Main Street, Mt. Hunger Road, and the Kishwaukee River would now fall within the North Elementary School boundary (previously North Grove Elementary School)
Residences bordered by Main Street, Kishwaukee River, and State Street (IL-64) to the city limits would now fall within the West Elementary School boundary (previously North Grove Elementary School)
The Stone Prairie Community would now fall within the Southeast Elementary School boundary (previously North Grove Elementary School)
Residences bordered by Sacramento Street, DeKalb Avenue/Elm Street, Somonauk Street, and Edward Street would now fall within the West Elementary boundary (previously Southeast Elementary School)
Residences bordered by Meadow Lane, DeKalb Avenue, South Cross Street, and Edward Street would now fall within the West Elementary School boundary (previously South Prairie Elementary School)
The Woodgate Subdivision bordered by DeKalb Avenue and Peace Road would now fall within the South Prairie Elementary boundary (previously West Elementary School)
According to current enrollment numbers, boundary revisions would see a net change in the student population of all five schools in the district.
North Elementary, which as a current enrollment of 254 students, would grow its student population by an additional 32 pupils. At North Grove Elementary, there would be 70 less students in the building, dropping the school's enrollment from 477 to 407. Southeast Elementary would see the least overall change to its enrollment in the district, going from 299 students to 295, data shows.
South Prairie Elementary, however, would see the largest increase in population. The school currently enrolls 257 kindergarten through fifth graders, but could increase to 310, data shows. Those figures do not include the Little Spartan Program, which operates in the school building.
West Elementary's student population could decrease by 11 students from 248 to 237 if the proposal is approved.
Officials said those numbers are tentative because they do not yet know the exact size the each school's rising kindergarten classes going into the 2023-2024 school year.
Wilder also told the school board this week he recommends the district undergo a districtwide boundary study every five years.
"That doesn't necessarily mean that boundaries need to change every five years, what it means is that we need to look at growth in the community, we need to look where the school age population is shifting," Wilder said. "I doubt that we're going to need it in five years, although I don't have a crystal ball that knows what may impact the economy or the growth of the community. 10 years might be a different story."