SYCAMORE – An idea for a multimedia television experience for Sycamore High School students almost a decade ago has since turned into a multi-school experience for elementary, middle and high school students at Spartan TV.
The Sycamore Community School District 427 initiative that puts students in front of and behind cameras was the focus of a board meeting recently.
The program began as an idea with a mission to give students hands-on, multimedia experience that can be translated to college or career success. Since then, four high school classes, two middle school classes and elementary level programs have been created in the school district.
"It just continues to grow. This is one of those programs I think we've gotten used to," said Nick Reineck, assistant superintendent for human resources and educational programs.
The four video production classes at Sycamore High School are taught by English teacher Gregory D'Addario.
Level 1 high school students work on morning public service announcements. Level 2 students recently focused on interview skills through a collaboration with the DeKalb County Historical Society. Level 3 focuses on sports video production.
With only three level-four students, D'Addario told the Sycamore school board he allows his most tenured students to "do what they really like and make content."
Come graduation, students who've gone through the high school program have experience directing, working with TriCasters, creating professional style news packages and newscasts. Students in the program who have since graduated have gone on to work for the school district and operate cameras and video boards for minor league baseball teams.
One student found himself working on sets of television shows.
Halfway through her fifth year in the role, Jill Anderson, video and TV production teacher at Sycamore Middle School, said she developed the curriculum for the two levels of middle school classes by meeting with the then-teacher of the high school classes to make sure that the skills she had her students build in middle school "bridge to the high school."
The 9-week-long, seventh grade class focuses on 21st century skills, something Anderson said aligns with the school's allied arts department.
"These are really what we base our classes on, and the experiences for our students, to make sure that they have the skills that they need to succeed in their world," Anderson said. "Really, what we do in seventh grade is a basic intro to video production."
Students in the two classes get to use a video editing program. Anderson said for many of her students it's their first experience using video editing software that isn't free.
"A lot have the free ones on their apps or their computers at home, so when they have more capabilities it's always exciting for them to use," Anderson said.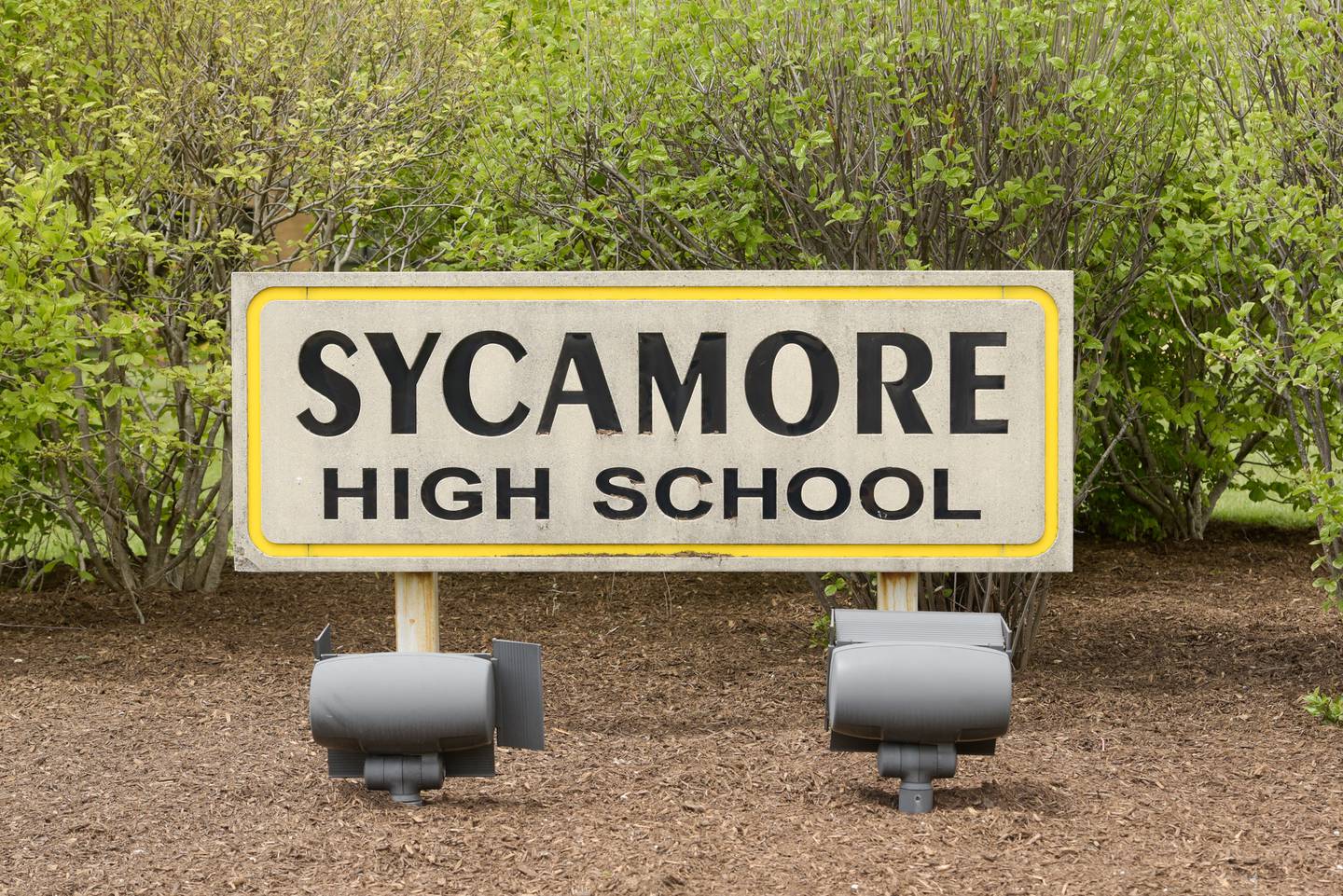 Students learn different commonly-used shot techniques in video production and how to frame them properly. All students in the class produce a small, 30-second piece of content, such as a public service announcement or a commercial, at the end of the class.
The district's program, which gives students hands-on skills that are rarely taught before college, doesn't start at the middle school level.
Jonathan Walter, a fourth grade teacher at Southeast Elementary School, brought the initiative to the school seven years ago.
"It's hard to believe that Spartan TV Junior is in the seventh year of the program," Walter said. "And it was during this time when I first heard about a TV program that was starting up out of Sycamore High School and I thought it might be the opportunity to start up a feeder program at the elementary level."
The better part of a decade later, Walter said he never thought the program would become as big as it is today and credited the support from parents, teachers and staff, the blessings of the district's administration as well as donations from Sycamore businesses – such as Kar-Free Flowers – for the success.
"My hope when starting the program seven years ago was to create an after school program in an elementary school that allowed students to collaborate together and create something that was bigger than themselves, something they and the community could be proud of," Walter said. "My hope is that the program would allow students, who may not be in other sports or activities, an opportunity to connect with others and make lasting friendships before they head into the middle school setting."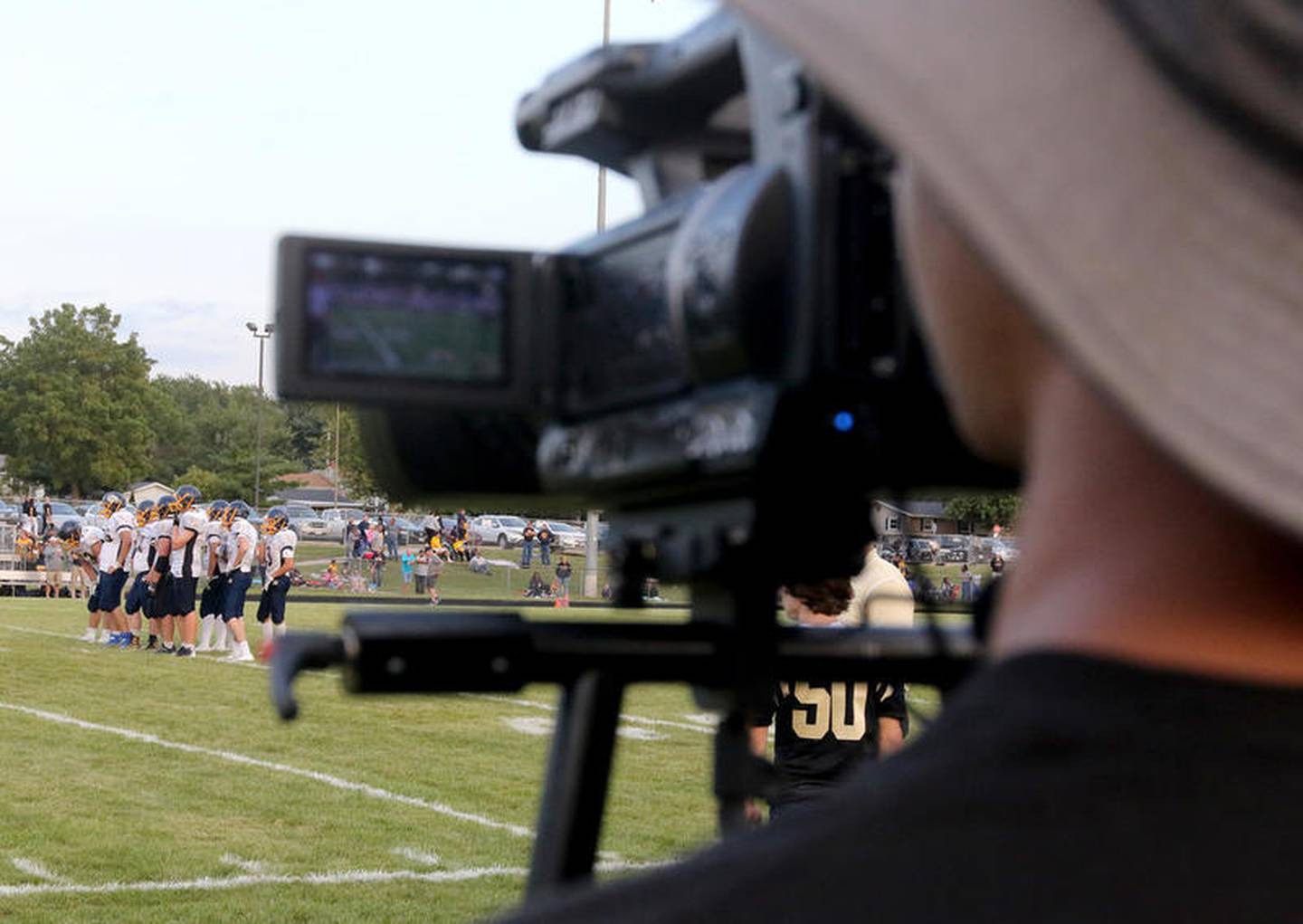 Because the Spartan TV Junior program has continued to grow, Reineck said the district recently added a new position to help Walter and Mike Choragwicki – a fifth grade teacher at Southeast Elementary who has worked with Walter since the program's inception – oversee all the students.
The person tapped for assistant director for the Spartan TV role was Sycamore Middle School Language Arts teacher Jacob Brens. Walter said he asked Brens to fill the position when Brens was picking up his kid from school.
"I thought my son was in trouble so I was thrilled when he asked me to join," Brens said.
Joy Walter – a fourth grade Southeast Elementary teacher and John Walter's his wife – and math interventionist at Southeast Elementary Brooke Wright also work as assistant directors for Spartan TV. Jonathan Walter said Wright does a lot of the program's overall organization and book keeping.
During last week's meeting – which can be watched on Spartan TV's Youtube channel – Reineck said the district is "super lucky to have this" program.
"Most districts don't have something, certainly, that puts out the product that these young students and the adults that watch over them do," Reineck said.
Board member Steve Nelson told the students and staff working on Spartan TV they'd done a "nice job."
"It's pretty amazing what they've been able to do in a short period of time," Nelson said. "I remember when we first bought the first camera for the high school. It doesn't seem like it was that long ago."