DeKALB – As the city of DeKalb moves forward with an approved $100,00 sale of its former South Fourth Street annex building and a Grove Street building that housed the DeKalb Senior Center, plans for a new center remain unknown.
Last month, the DeKalb City Council voted 6-0 to move forward with a plan to sell two adjacent buildings at 217 S. Fourth St., the former city hall annex, and 330 Grove St. to Pappas Development. The DeKalb developer offered the city $100,000 for the parcels, seeking no financial aid from the city.
City officials said the sale's closing date is anticipated Feb. 15. DeKalb Mayor Cohen Barnes recused himself from the vote, as the decision fell within the city's tax increment finance district and Barnes' business, Sunog IT, is a past TIF recipient.
Some residents who said they frequent the Senior Center regularly voiced concerns.
DeKalb resident Joan Jones, 84, said she'd struggle if the senior center were demolished without plans to relocate or build anew.
"At home, you sit and look at the TV," Jones said. "It's hard for me to get around. I only have sight in one eye. I don't know what I'd do. I love this place. I really love this place, and I love the people here."
Sycamore resident Jean Cunningham, 91, said the senior center has helped her find herself.
"I moved to the area new probably five years ago," Cunningham said. "I was completely lost. I had a daughter I lived with, no other close family in the area. If it hadn't been for this place, it would've been a sad situation. I would've been a home-body and very secluded."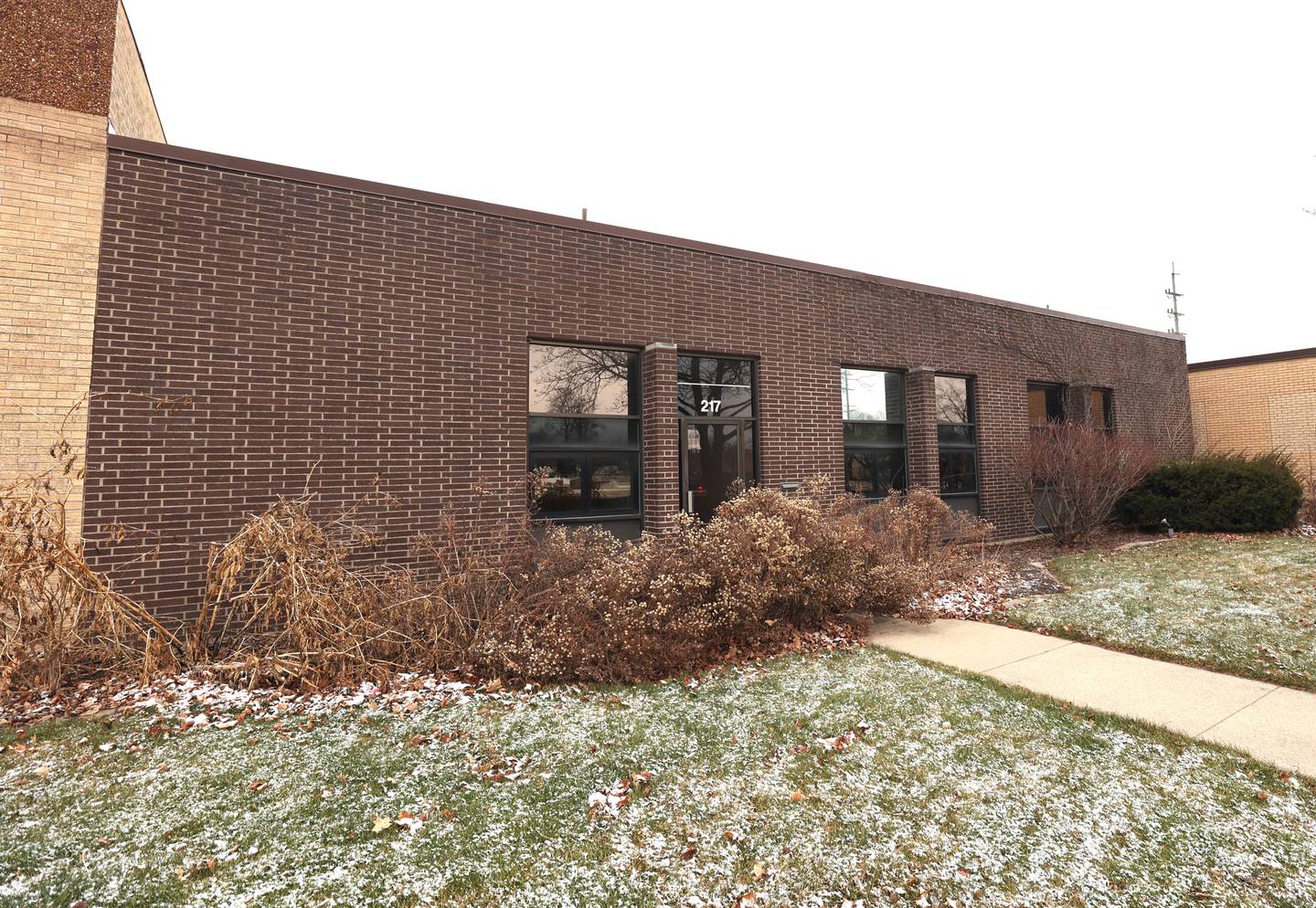 According to city documents, Pappas Development plans to remodel the former annex building for commercial or retail use and rent to business or nonprofit tenants.
The building at 330 Grove St – which formerly housed the DeKalb Senior Center and a number of nonprofits including the Youth Service Bureau for more than four decades – would be demolished and marketed to national brand drive-thru businesses.
Both buildings were owned by the city for decades, although used by area nonprofits, including the Family Service Agency of DeKalb County for a senior center, through what city officials called a "handshake lease." City staff informed the building's tenants that leases would expire at the end of 2022, and a requested for proposals would be sent out, documents show.
Although details aren't yet known, leaders with the city and Family Service Agency said the plan remains finding a suitable property to relocate the Senior Center.
Family Service Agency executive director Tynisha Clegg said she remains optimistic about the center's future.
"We are incredibly optimistic that we will find a new home," Clegg said. "The city has provided us with a few connections as far as that goes. In addition to that, we do have a generous offer from Elder Care Services to potentially co-facilitate in one of their facilities. The DeKalb Public Library has talked to us about partnering on some programming. We have quite a few things going that I'm excited about."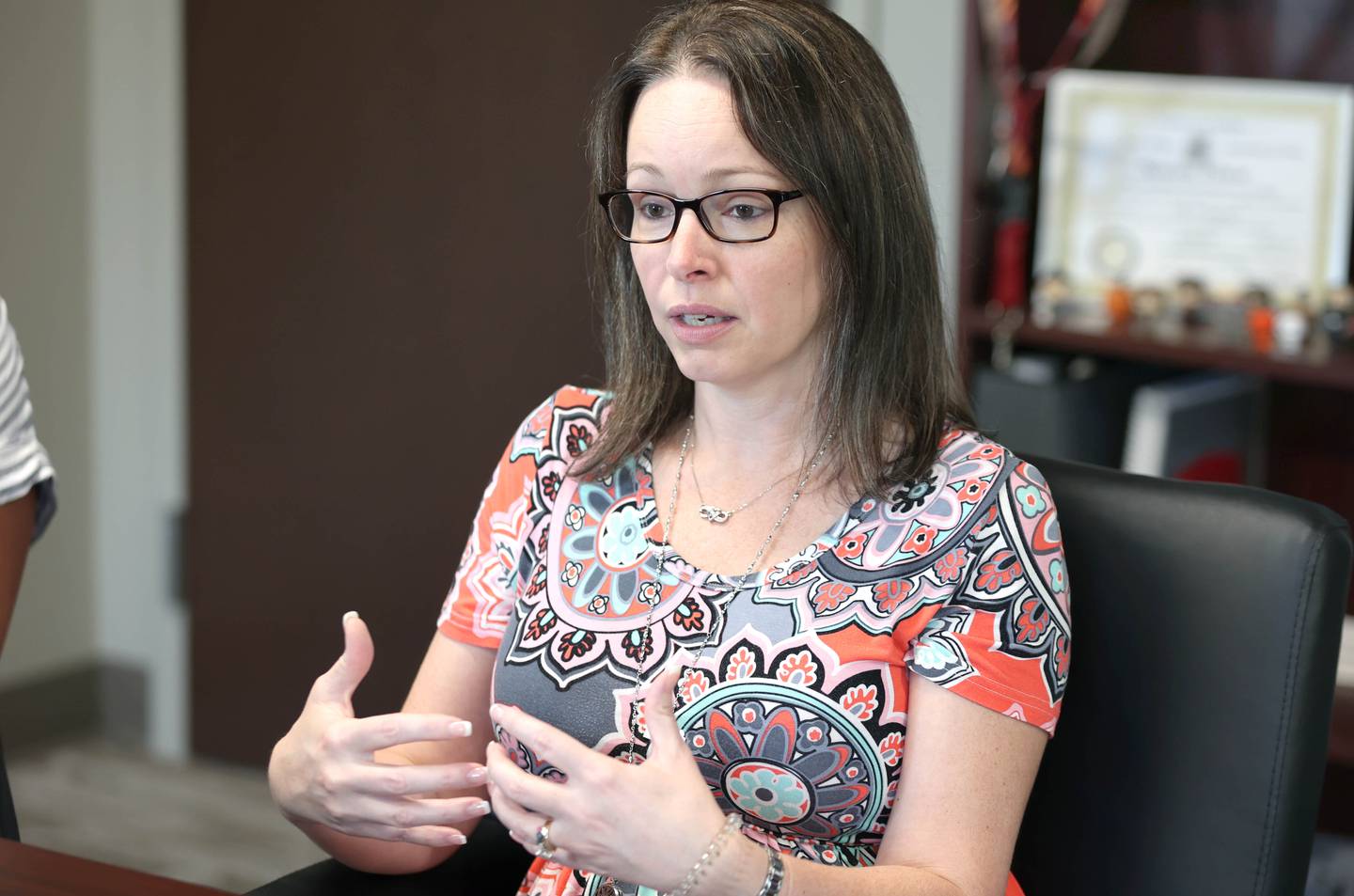 City Manager Bill Nicklas said he's also hopeful a solution is on the horizon, though said he couldn't provide more details at the time in January.
"I believe it's fair to say that there's a handshake understanding between the Family Service Agency and a local facility," Nicklas said. "An entity that would be a real improvement in terms of the environments where seniors will be able to recreate as they wish, plus the added benefit of lots of parking and outdoor space that can be used."
Two other pitches were made to municipal leaders for the city-owned properties, documents show: Family Service Agency of DeKalb County offered $1 to purchase 330 Grove St. and use it for agency programming including food pantry Club 55, a thrift shop, a warming and cooling center, and regular counseling from Prairie State Legal and its Low Income Home Energy Assistance Program.
Brian Fleming of American Dream Tax proposed a plan to buy both buildings for $100,000 to house his tax business, a day care center and small business incubator. City staff said Fleming did not submit a required check offering 20% of his proposed purchase cost, a requirement of the request for proposals process.
City leaders have said they favored Pappas' proposal as it offers a mix of ways to generate sales and use taxes.
DeKalb resident Dennis Coleman, 68, also voiced disapproval of the proceedings.
"I was upset when we went to the meeting because basically before we even got done, we could tell it was cut and dried," Coleman said during a recent visit to the senior center. "It didn't matter that any of us were there. They already had their minds made up."
Family Service Agency continues to run and operate other senior centers in nearby Sycamore, Malta and Genoa. DeKalb resident Jean Reitan said he hopes DeKalb can keep up with other towns.
"All the smaller towns around here are managing to keep their senior center," Reitan said. "It seems very strange that DeKalb is unable to do that."
Nicklas said the city understands the transition could be difficult. Family Service Agency senior service coordinator Kate Sullivan agreed.
"I think they [the center's patrons] are a little indifferent," Sullivan said. "I think they are sad to see this building go, seeing that it was a historical landmark for a lot of them. It was the old post office. A lot of our seniors have been reporting here for up to 45 years. So, they're sad to see the building go in a different direction. They're excited for opportunities coming up."
This story was updated to correct that DeKalb resident Dennis Coleman did not speak at the city council meetings. His comment was collected during a visit to the DeKalb Senior Center.