DeKALB – DeKalb School District 428 leaders are considering a plan that would add more than a dozen additional security staff to DeKalb High School and the district's two middle schools in an attempt to shore up safety concerns, officials said.
The staffing proposal, presented at a recent school board meeting, would allow for more observation and patrolling of free roaming areas of the building, such as the cafeteria, gym and hallways, during certain parts of the school day. It would also help provide for absences or contractually required breaks to occur as staffing levels do not permit them, staff said.
District 428 recently underwent a safety audit, completed in July. The audit's recommendations included improvements to the districts' doors and cameras, increasing school community vigilance and enforcement, and new security staff to beef up existing measures.
One such request approved in June was hiring new security manager Jose Jaques. Jaques said the latest staffing request is coming to the school board for consideration since the district doesn't have enough support to meet buildings security needs at Huntley and Clinton Rosette middle schools and DeKalb High School.
"As you will see, a lot of the issues are the same across the three schools," Jaques said. "Currently, we have security staff at what I would consider minimum – even below minimum – what can be expected."
Clinton Rosette Middle School has two security assistants tasked with covering 85,000 square feet and 624 students. The district would like to add five more under the staffing proposal presented to the school board.
"It's hard for security to be able to manage the cafeteria and those extra areas and the hallways," Jaques said. "We have two security guards in there now, so something's being missed."
At Huntley Middle School, three security assistants are expected to cover 230,000 square feet and 942 students. The district would like to add 2.5 full-time security assistants under the staffing proposal presented to the school board.
"There's not a lot of ability for them to manage more than one location at a time," Jaques said.
At DeKalb High School, the district is looking to add an additional six security assistants – five during the school day and one after hours. School officials allow for nine to be assigned during the school day and one during after hours for after-school activities.
"DeKalb High School is an interesting situation because we have a [considerably] larger number of security assistants," Jaques said. "We have [nine] there for 400,000 square feet, but we have 2,054 students."
Jaques said the proposal would strengthen the available security resources at the high school.
"Especially during arrival and release, we have security assistants spread very, very thin," Jaques said.
The staffing request for additional security assistants at the middle schools and high school comes on the heels of the district's decision to add two more student resource officers through the DeKalb Police Department this past summer, bringing the total districtwide to five.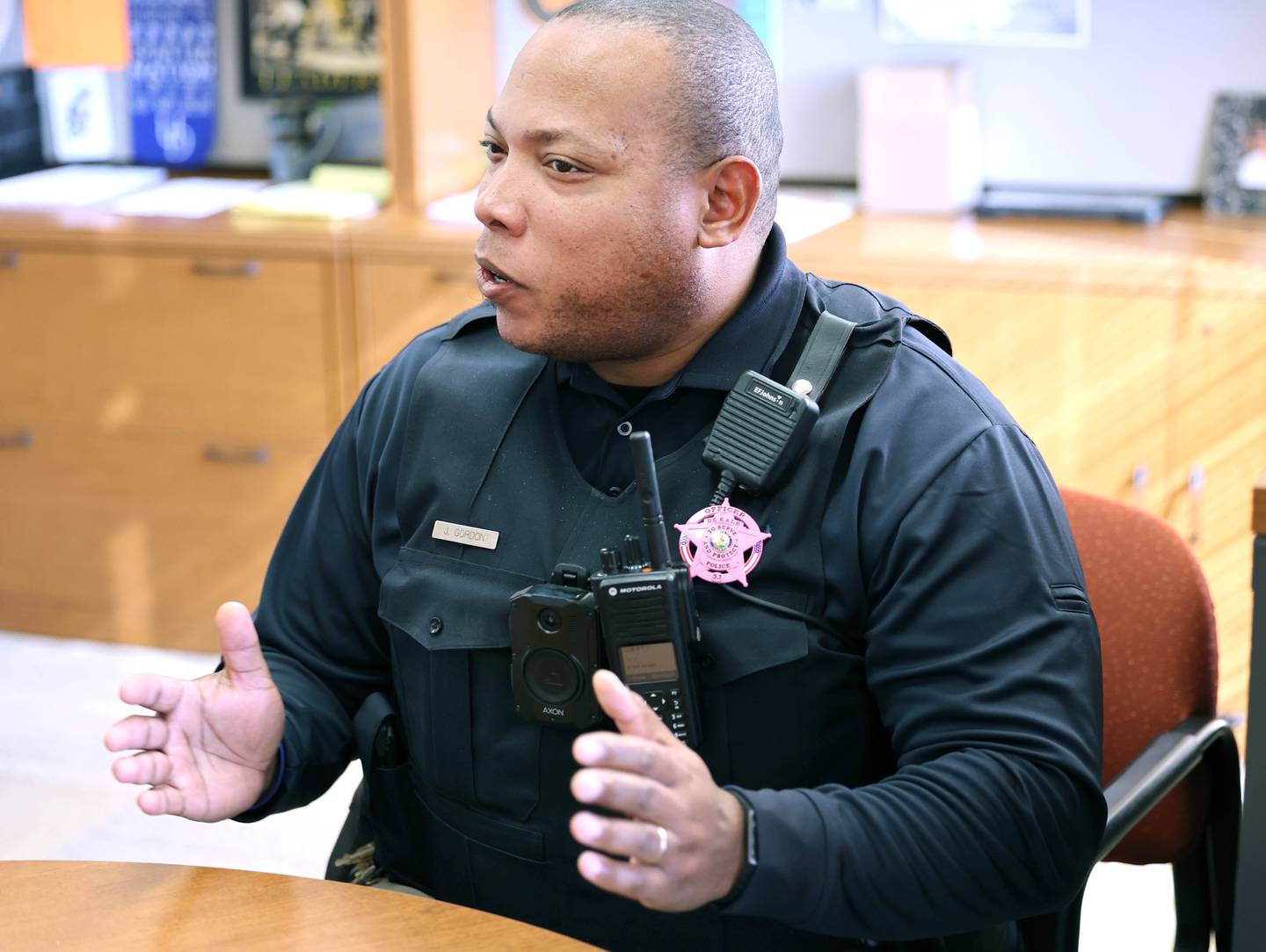 Some board members questioned the staffing proposal's price tag.
The request is projected to cost the district $652,062 to hire an additional 13.5 full-time security assistants, according to school board documents.
Board President Samantha McDavid questioned how the district will pay for the proposal.
"Are there any kind of grants that cover this kind of hiring?" McDavid said.
Jaques said the district is looking to explore alternate funding opportunities.
Board member Jeromy Olson said the district's ask was large and suggested that the school board consider "scaling down" the proposal, giving it a test run and evaluating its success shortly thereafter.
"If we could just start smaller and maybe test our success, then maybe we know which way to go," Olson said.
Board Vice President Deyci Ramirez questioned how else the security assistants could assist the schools considering what she called a large request asked for evidence to support the district's staffing proposal.
"Are there particular ways that we're maximizing the way that we're utilizing our security so we can be the most effective?" Ramirez asked.
The district, like many industries, is facing hiring challenges that are exacerbated by the economic uncertainty dealt by the lingering impacts of the COVID-19 pandemic.
Jaques said the hope is that adding additional security assistants will help provide for more opportunities to support students' needs with mentoring.
"One of the things that because we're at such a low census level for our security assistants, they don't get a lot of opportunity to do a lot of that support," Jaques said. "They're running from fire to fire to fire. They're spending more time putting out fires than they are trying to prevent them. That's one of the reasons why we're coming to you with more people is so they have the opportunity to support them."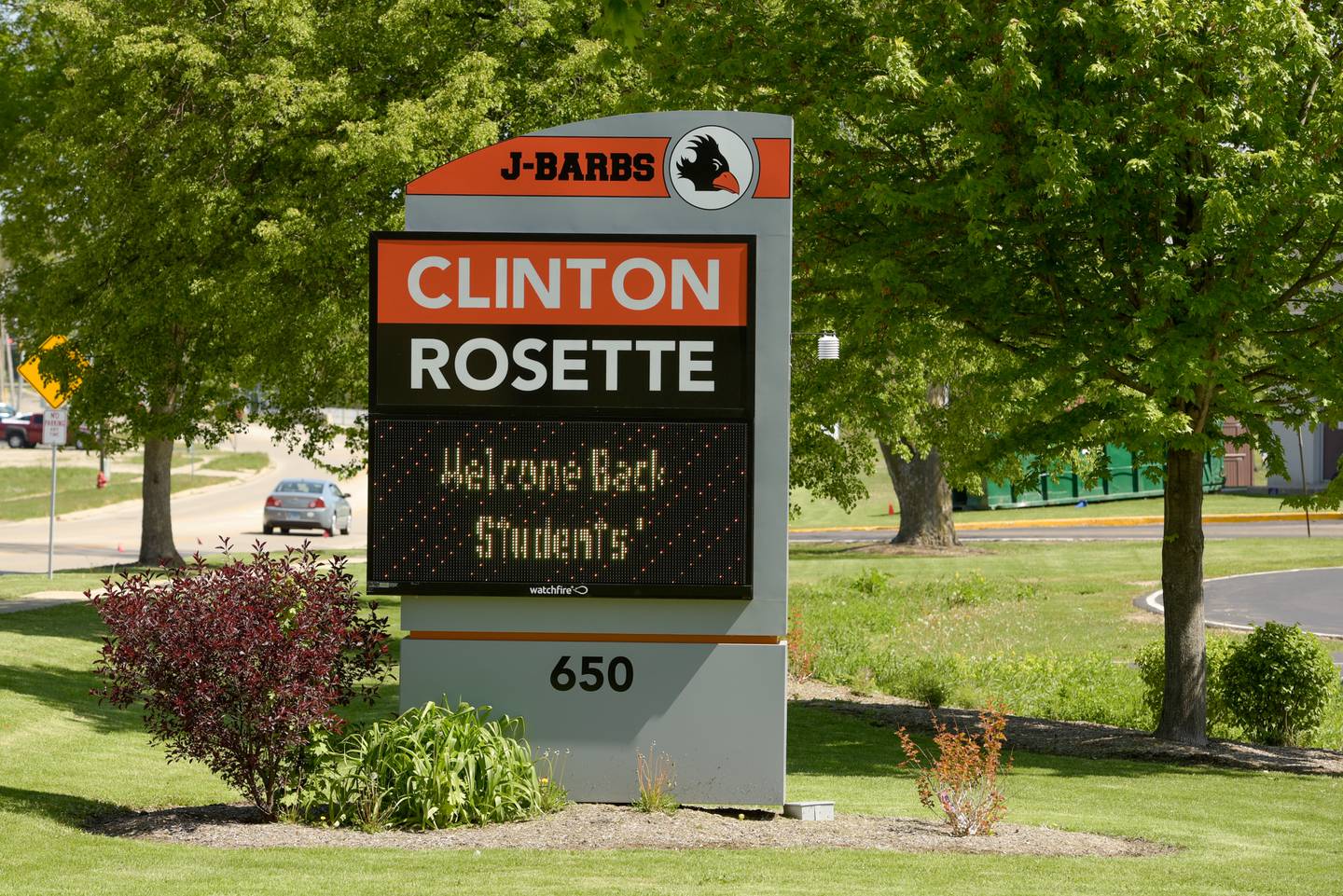 Ramirez said she would like to make sure that staff has the time they need to provide not only security and monitoring but mentoring to students.
"We're here to be proactive rather than reactive," Ramirez said.
Olson asked Jaques where and when staff are finding that incidents most often occur in schools.
Jaques said staff have noted incidents involving misconduct happen when security assistants are not around.
"It's amazing how they know where people aren't as fast as they do," Jaques said. "I think they've already figured out the lunch schedules for most of the security assistants. It only takes probably the second or third period of the day for them to figure out how many there are and how many are missing."
Jaques said this isn't a knock against what the SROs do for the district.
"They're doing a great job," Jaques said. "I'm really enjoying the progress they're making. But what our security assistants are really tasked to do is to deal with school discipline. It's to help with some of the other more severe disciplines but to wrangle the students to get them on class on time, to keep them out of the areas they're not supposed to be kept in. That is not the job we're looking for SROs to do. Our SROs, part of their of job is the law enforcement is for the more criminal activities that are going and then it's mentorship and counseling."
Jaques said that having SROs police dress code violations, students hanging out in bathrooms, and students showing up to classes late is not part of the job description for the district's SROs.
"It's unrealistic to expect them to do that," Jaques said. "They do when they come across it, but to add that to their list of things to do wouldn't really be realistic in what the other expectations we're having them to try to do."
This is where security assistants come into the picture, Jaques said.
"This was our primary goal was to get people in the schools because that'll create the biggest impact the fastest is to have those people watching the students," he said. "The students know who they are. They know who the students are, the ones who are causing the issues. Technology is not going to solve our problem."
Superintendent Minerva Garcia-Sanchez said she would like the district to consider what it can do to address the behavioral issues both technologically and humanly.
"We do have some areas that are of concern for us where we don't have eyes, we don't have cameras," Garcia-Sanchez said. "There's spots. We do know there is a need for additional eyes and folks being able to support that."
The school board is expected to consider the staffing proposal, which could include a vote, at a later date.