MADISON, Wisconsin. — A federal judge in Wisconsin on Friday sentenced local businessman Ryan Weckerly of MorningStar Media to one year and one day in prison for his involvement in a $3 million kickback scheme with a former hospital executive.
Weckerly, 48, a Sycamore resident who was president and CEO of the now defunct MorningStar Media Group, appeared before U.S. District Judge William Conley on Friday at the U.S. District Court for the Western District of Wisconsin in Madison.
"I accept and agree what I did was wrong," Weckerly said as he read a prepared statement to the court during a hearing. Weckerly's defense team maintained he is a dutiful father and that his relationship with his children would suffer if he served prison time.
Weckerly pleaded guilty on Nov. 4 to charges of wire fraud and aiding and abetting a false income tax return. Federal prosecutors said Weckerly took part in a five-year scheme dating back to 2015 with former Mercyhealth vice president of marketing and communications Barbara Bortner to defraud the Janesville, Wisconsin-based health system out of $3 million.
Prosecutors alleged that Weckerly and Bortner falsified tax documents and sent inflated invoices, shuffling large sums of money throughout multiple bank accounts for years. Weckerly would submit inflated invoices for marketing work at Mercyhealth, and Bortner would receive kickbacks in return through MorningStar Media Group, which served as the health systems' primary ad agency.
"I wish I had been brave enough to say 'no' to Ms. Bortner," Weckerly said.
He also was ordered to serve six months of home confinement after his release, and will be under two and a half years of supervised release. Conley ordered Weckerly to report to prison between noon and 2 p.m. on Oct. 5.
The Sycamore father of two, who was joined by his wife Karen Weckerly Friday, declined to comment after his sentencing.
Bortner has been sentenced to three and a half years in prison and will begin her sentence at a minimum-security facility in Danbury, Connecticut, records show.
Conley said Friday his sentencing took into account that Weckerly aided federal prosecutors in building a case against Bortner. Conley voiced concerns, however, that Weckerly's team hadn't provided Mercyhealth with adequate records to show what, if any, amount of the sums paid to MorningStar over the years were from legitimate business.
"I remain concerned because the record remains muddled, although your client gave tremendous aid to the government," Conley told Greenberg. "Although he assisted in bringing Ms. Bortner to account, he hasn't fully assisted in bringing details to account."
Greenberg said Weckerly doesn't have invoices dating before 2021 and alleged Mercyhealth didn't want them.
Todd Anderson, Chief Financial Officer for Mercyhealth, testified as a victim Friday and urged Conley to order Weckerly to turn over any existing records which would help the health system identify the money trail.
When Conley asked about the status of MorningStar Media, citing what he called a robust website, Weckerly said it will close. Weckerly became the owner of MorningStar – a prominent marketing and ad agency which held contracts with several DeKalb County businesses and governments – after he purchased the company from his uncle in 2008, Conley said. At that point, MorningStar already was a marketing vendor for Mercyhealth.
"Yes, I am closing down the business," Weckerly said, adding he needs time to notify his clients. "I no longer have any employees. I'm the sole remaining person."
Weckerly had faced up to 23 years in jail because federal wire fraud charges carry a maximum sentence of 20 years, and aiding and abetting could have brought three more.
Steven Greenberg, Weckerly's Chicago-based defense attorney, asked Conley to consider allowing Weckerly to serve his sentence at the medium-security men's federal prison in Oxford, Wisconsin, about an hour north of Madison. Conley said he would recommend it.
"We would have liked no jail time at all, but certainly it's 25% of what the co-defendant got, so we have to be happy with that," Greenberg said.
Conley interrupted both Weckerly and Anderson several times as the men read prepared statements.
Weckerly appeared visibly emotional as he testified about his relationship with his children and how time away from them in jail could affect them. Anderson asked the judge for a maximum sentence for Weckerly's role in the scheme, which the hospital executive said significantly tarnished the health system's reputation and deprived it of needed funds.
"What I'm hoping for is a second chance, to be able to stay home and take care of my children," Weckerly said, at times weeping. Karen Weckerly also appeared visibly emotional as her husband spoke.
Weckerly and Bortner also were ordered to pay $2,428,275 in joint restitution to Mercyhealth. An individual restitution check for $30,419 to the Internal Revenue Service already was submitted by Weckerly, court officials confirmed.
Anderson said Weckerly's role in defrauding Mercyhealth caused "significant and lasting damage" to the health system's reputation.
"We hope you'll send a clear message that what Mr. Weckerly did was disgraceful," Anderson said.
"Do you have reason to believe Mr. Weckerly played a larger role?" Conley asked at one point. "... One upside of this is it's brought to light the need for better control within Mercyhealth."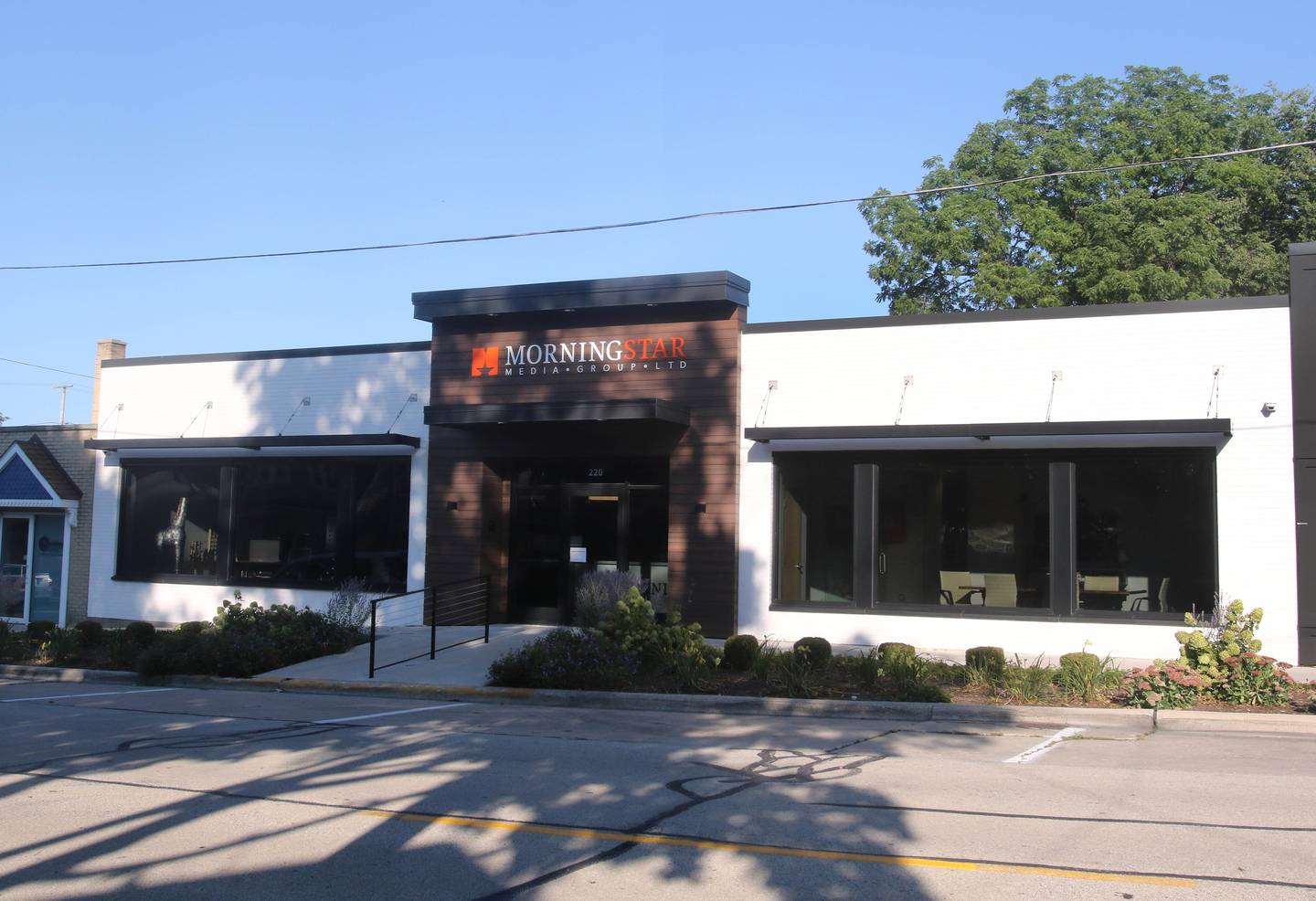 Mercyhealth is a regional health care provider based in Janesville, Wisconsin, that has hospitals in Rockford and Harvard and another in the works in Crystal Lake.
[Feds charge Sycamore-based MorningStar Media owner in $3M kickback scheme with ex-hospital executive]
Bortner is expected to voluntarily surrender herself to begin her prison sentence at a Danbury, Connecticut, federal corrections institution between noon and 2 p.m. Aug. 2, records show. Piper Kerman, author of "Orange is the New Black: My Year in a Women's Prison", also served her sentence at FCI-Danbury. The Netflix television show "Orange is the New Black" was based on Kerman's book.
['A betrayal': Mercyhealth CEO weighs in on $3M scheme involving Sycamore's MorningStar Media owner, former hospital executive]
Bortner was fired from the health system before the charges were announced Sept. 1, according to a letter obtained by the Daily Chronicle sent by Mercyhealth President and CEO Javon Bea. According to records from the Illinois Secretary of State's Office, Weckerly was listed as the president of MorningStar corporation as of 2021.
Editor's note: This story has been updated to correct a previous version that reported Ryan Weckerly was a co-owner of his wife's coffee business. This story also was updated at 5:20 p.m. on Friday, June 17, 2022, to include additional information and quotes from Friday's sentencing. This story has been updated to remove an incorrect reference to the Wisconsin Department of Corrections.