SYCAMORE – A proposal to turn an old wire manufacturing building into a local distillery, restaurant and event space on North California Street in Sycamore is gaining momentum as the idea heads to the city for approval.
Supporters spoke this week ahead of an expected Sycamore City Council vote set for Monday. The vote seeks council approval to transform a portion of Sycamore Industrial Park into a restaurant and banquet facility for a Sycamore distiller next week.
Chris Mayer of BCM Industrial Park LLC operates Windows Distillery at 421. N. California St. Mayer spoke to the Daily Chronicle this week at the site, which sits largely empty. It's ready, however, for new life, he said.
"The goal is to obviously be an attraction for Sycamore, try to bring people to Sycamore," Mayer said. "So, it'll obviously bring lots of jobs, lots of tax revenue to the town. I would anticipate it would be one of the largest tax driving revenues once we can get it going the way we anticipate."
[ Sycamore distiller wants to convert industrial space into tasting room, restaurant, event space ]
Windows Distillery is listed as a "passion project" for Mayer, according to its website. In 2016, Mayer co-founded an equipment supply company for commercial growers, Innovative Growers Equipment Inc., also on North California Street.
He hopes to create a full-service restaurant associated with the distillery, along with live entertainment stages, a tasting room and event spaces in the 41,300-square foot industrial space.
"We look out our [church] doors and see that building, and saw it dying after Anaconda closed. And to see someone with the vision to come in and give it life, breathe life into it and revitalize it, I am just so happy and so glad that someone took an interest in that building because that building meant a lot to me."

—  Virginia Sherrod, Sycamore alderwoman
It's not he first time he's attempted to solicit city support for a business idea this year.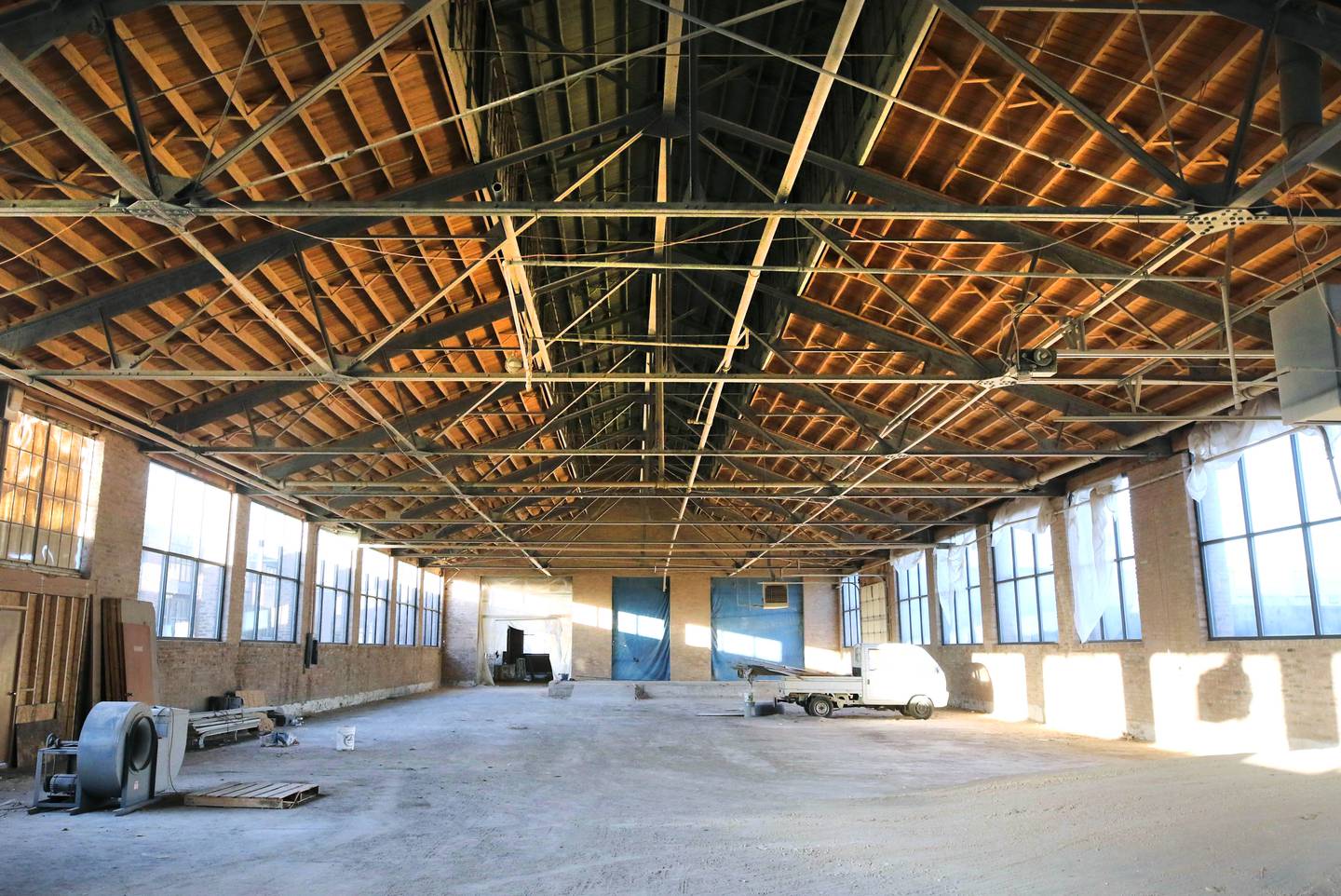 In April, Mayer unsuccessfully sought city approval to establish a marijuana craft grower facility at the same location he's now trying to turn into a front-of-house site for his distilling business. This week, he lobbied for his new prospective business by telling the Sycamore Planning and Zoning Commission the project would generate tax dollars for the city.
Sycamore Industrial Park was formerly the site of Anaconda Wire Company. Some residents said this week they believe the now vacant space has been a blight on the neighborhood.
A petition also has circulated to drum up support for Mayer's development plans. As of Thursday, the petition has 867 signatures.
Bishop Ronald Henton and Assistant Pastor Wesley Coats of the Israel of God Church in Sycamore spoke against the marijuana craft grower facility in the spring. They said they are supportive, however, of Mayer's new venture. The church is within walking distance to the industrial park.
Henton said the members of the Israel of God Church are concerned about how the neighborhood looks, and hopeful the project will revitalize the area.
"I think this is going to be an enhancement to the neighborhood," Henton said. "We are not against progress. We have never been against progress. And knowing Anaconda was there before and that was a blight on the community, I think what Chris Mayer's done thus far is simply remarkable."
According to preliminary project details, no liquor will be produced at the Sycamore Industrial Park site. Instead, liquor distilled off site will be taken to the facility be proofed, mixed and bottled.
If approvd, the banquet hall and restaurant space will be separate from the manufacturing operation, according to city documents. Liquor is expected to be sold for consumption inside the proposed Windows Distillery restaurant, however the liquor license will go before City Council at a later date.
The building's parking lot will be reconfigured, and code-compliant exterior lighting and landscaping will also be a part of the project.
Mayer said he hopes to have the space up and running before the end of 2024.
The Sycamore City Council will have to approve two items to give Mayer the go-ahead. That includes amending city code to better establish guidelines for banquet halls, tap rooms, tasting rooms, breweries and distilleries. The council also is expected to vote on a special permit request for the restaurant, banquet hall, tap and tasting rooms.
The Sycamore Planning and Zoning Commission sent both items to City Council with unanimous recommendations for approval.
Fourth Ward Alderwoman Virginia Sherrod, who will vote on the measure Monday, said she's in support of the project. She said the church she attends is near 421 N. California St., where her father walked to work at Anaconda Wire Company for 36 years.
"We look out our [church] doors and see that building, and saw it dying after Anaconda closed," Sherrod said. "To see someone with the vision to come in and give it life, breathe life into it and revitalize it, I am just so happy and so glad that someone took an interest in that building because that building meant a lot to me."