It seems as if The Hocus Pocus Hags are this year's newest Halloween hit in the area.
You've might have seen them perform in parades, or at Boggio's Orchard, or at area witches walks, maybe even at a local Halloween event. They're suddenly popping up performing everywhere it feels.
But this witch-dancing group has actually been around for the past five years, and have grown bigger and better each year, with the exception of last year due to COVID, of course.
The group started with four area women who became inspired by the idea of German witch dancing they came across on Facebook.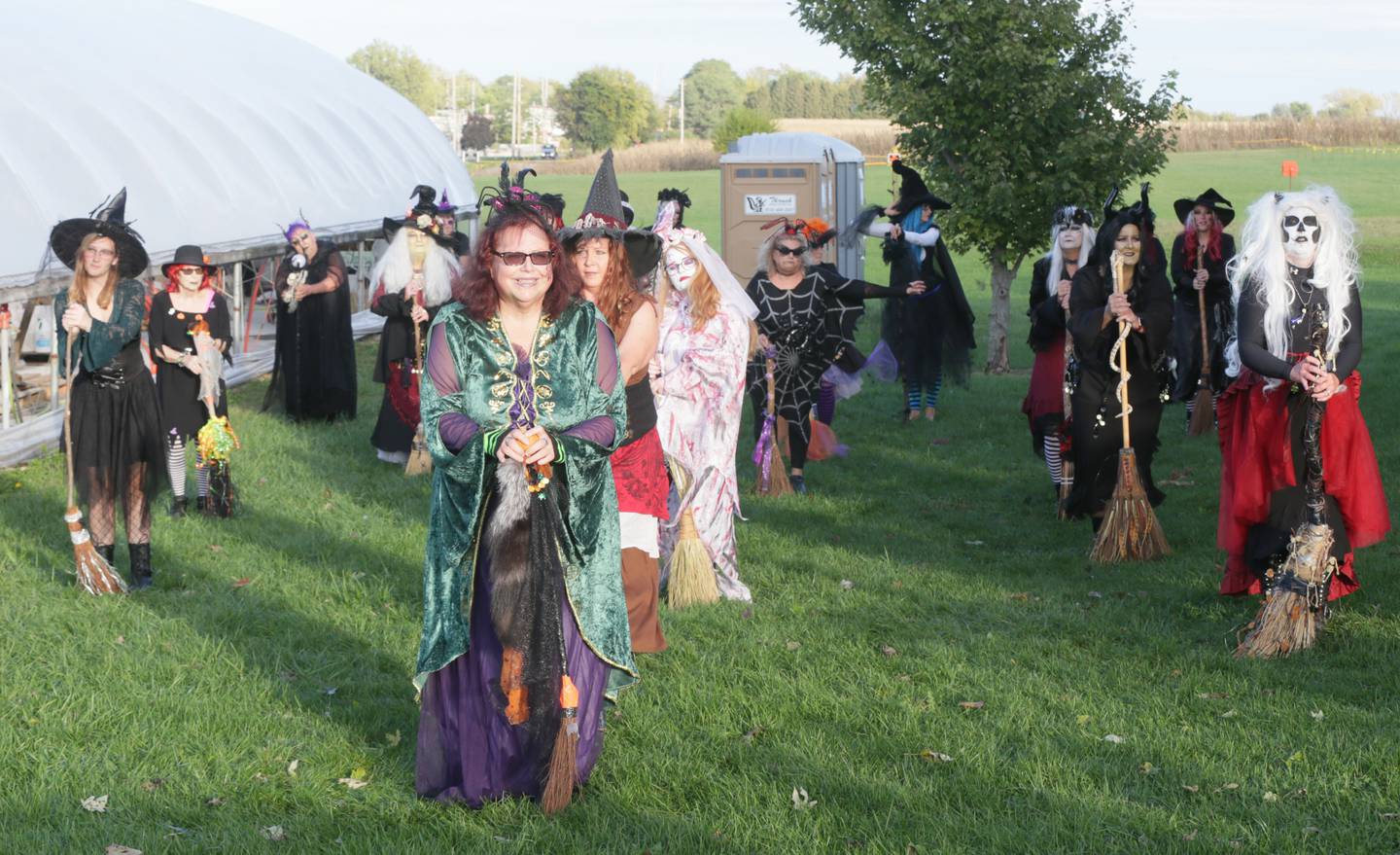 When Denise Jeppson of Granville just happened to see it pop up on her Facebook page, she told her husband at the time that she thought it looked fun and that she could do it for a group of people. So she gathered up three of her closest friends, Mary Nielsen of Spring Valley, Jackie Curran of LaSalle and DeMarie Newton of Peru, who quickly jumped on board and recruited 13 women to perform that first year.
Practices started out in the Jeppson's garage, but as the group grew larger, more space was needed. So the practices were moved to Nielsen's Jazzercise studio in Spring Valley.
Nielsen became the group's choreographer by learning the dances from Facebook videos and teaching them to the women.
Add in some spooky makeup, witch costumes, a wig here and there and an old broom and The Hocus Pocus Hags were born.
Their first year, they performed only one dance during the Spring Valley Lions Club Halloween parade, but women from the area saw that performance and quickly reached out wanting to join the group.
Over the years, the group grew from 13 members to now anywhere around 35 members.
"Once a few women saw it, it just grew," Jeppson said. "I can't believe the women who wanted to learn this."
Today, women come and go from the group. It all depends on availability and the willingness to show up to practice and learn the dances. This year, the group also recruited its first warlock.
Its members come from all over the Illinois Valley area — Princeton, Hennepin, Spring Valley, Granville, LaSalle, Peru, Lostant, Oglesby, etc.
They come from all walks of life, too. There are nurses, teachers, office assistants, business owners, retirees and more. And they're of all ages ranging from teens to woman in their 70s and 80s.
"It doesn't matter your age. If it's something you like to do, have a good time and put smiles on people's faces — that's all it takes," Jeppson said.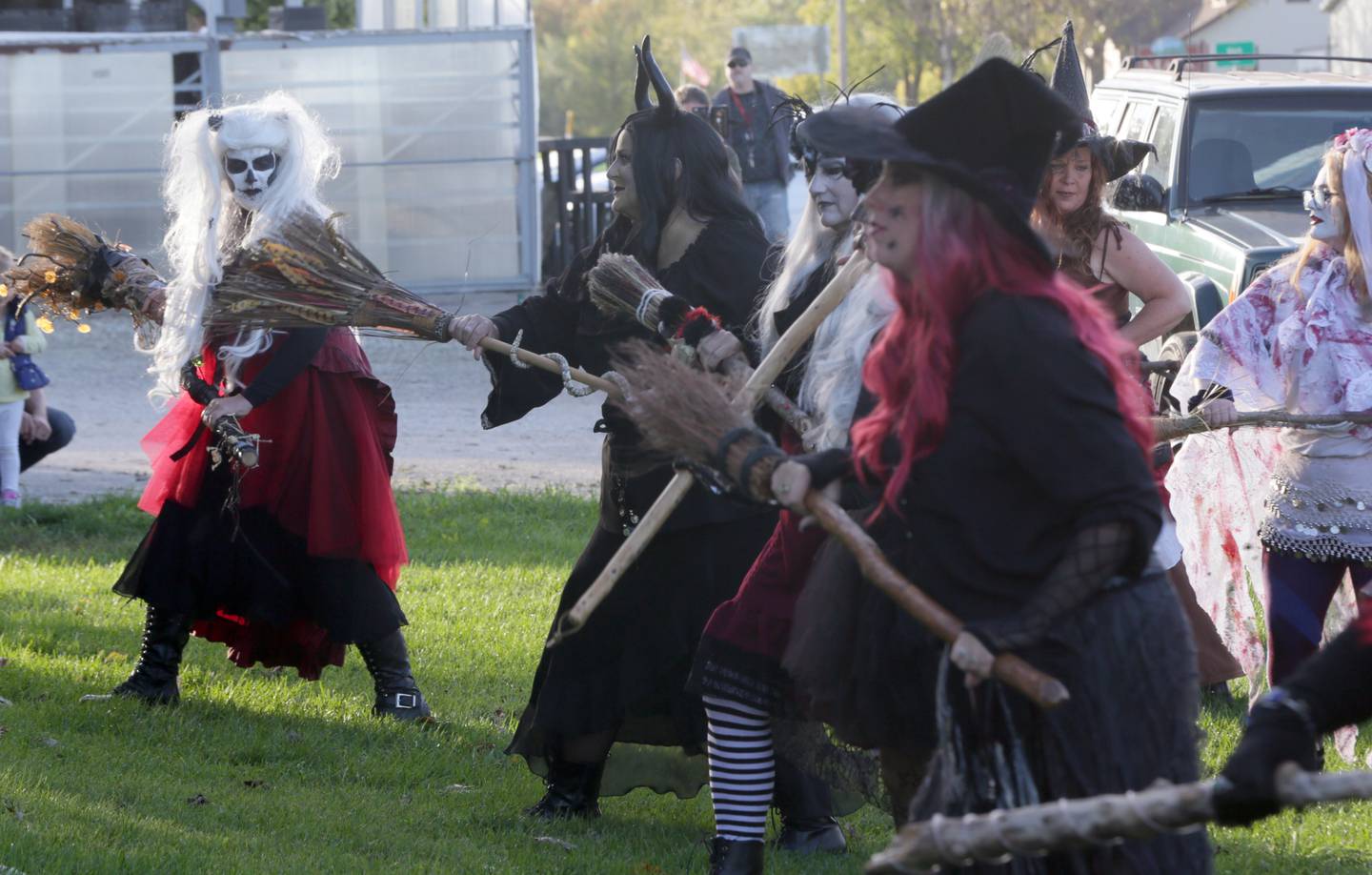 Most of the women in the group say they do it for the kids.
Curran said she gets so much enjoyment out of seeing the kids' faces light up when they're performing.
"You try not to smile so much because you're suppose to be a witch, but you just can't help it," she said. "That's the main reason I do it. It's not for myself, it's for them."
It's a positive experience for all the women, and a good way to grow confidence.
Nielsen said she's met many women who never imagined ever stepping out in front of a crowd and performing with crazy makeup on their faces.
"This puts you outside of your comfort zone, and that's the best part," she said. "It's nice because nobody can tell who you are under your makeup and costume. You can be somebody you never were."
The women say they never imagined the group becoming as popular as it has in the area. What started as a fun idea to get out of the house and have a good time, has blown up into a highly-demanded dance group that people love watching perform.
"It's almost like you're a celebrity," Nielsen said. "During the month of October, everybody wants to know where you're dancing, if they can come see us, if our performance is open to the public. There are so many questions, but it's fun, it's very fulfilling. It makes you feel good."
Once Oct. 31 is over, the rule of The Hocus Pocus Hags is to hang up the broom until next October.
"We don't come out for any other holiday event or parade outside of Halloween," explained Nielsen. "We want to be a treat when we come out and we try to keep things fresh. We don't want the crowd to get tired of us."
Being a Hocus Pocus Hag is more than just performing. It's about friendship, creating bonds with other women and being there for one another during life's challenges. That just may be what makes the time they're together for one month out of the year so rewarding.
"The bond between the ladies is amazing," said Newton. "These women — we know a lot about each other and sometimes we don't know anything about one another, but we know for one month of dancing … we're a group of women who are powerful and just good blood. We're hard-working women and we never say no to anybody because we want to make people happy. I think the crowd feels how fun this is for us and they love it and we thrive on that."
The Hocus Pocus Hags do not charge a fee to perform for parties, parades or events, however Jeppson said if an organizer would like to pay, the group prefers that they instead make a donation to any local, charitable organization in the name of The Hocus Pocus Hags.
Those interested in becoming a part of the group can follow The Hocus Pocus Hags Facebook page to learn more information and reach out that way. While this year is too late to join, the group will be looking for witches next year. Practices will begin in August 2022, with performances beginning October 2022.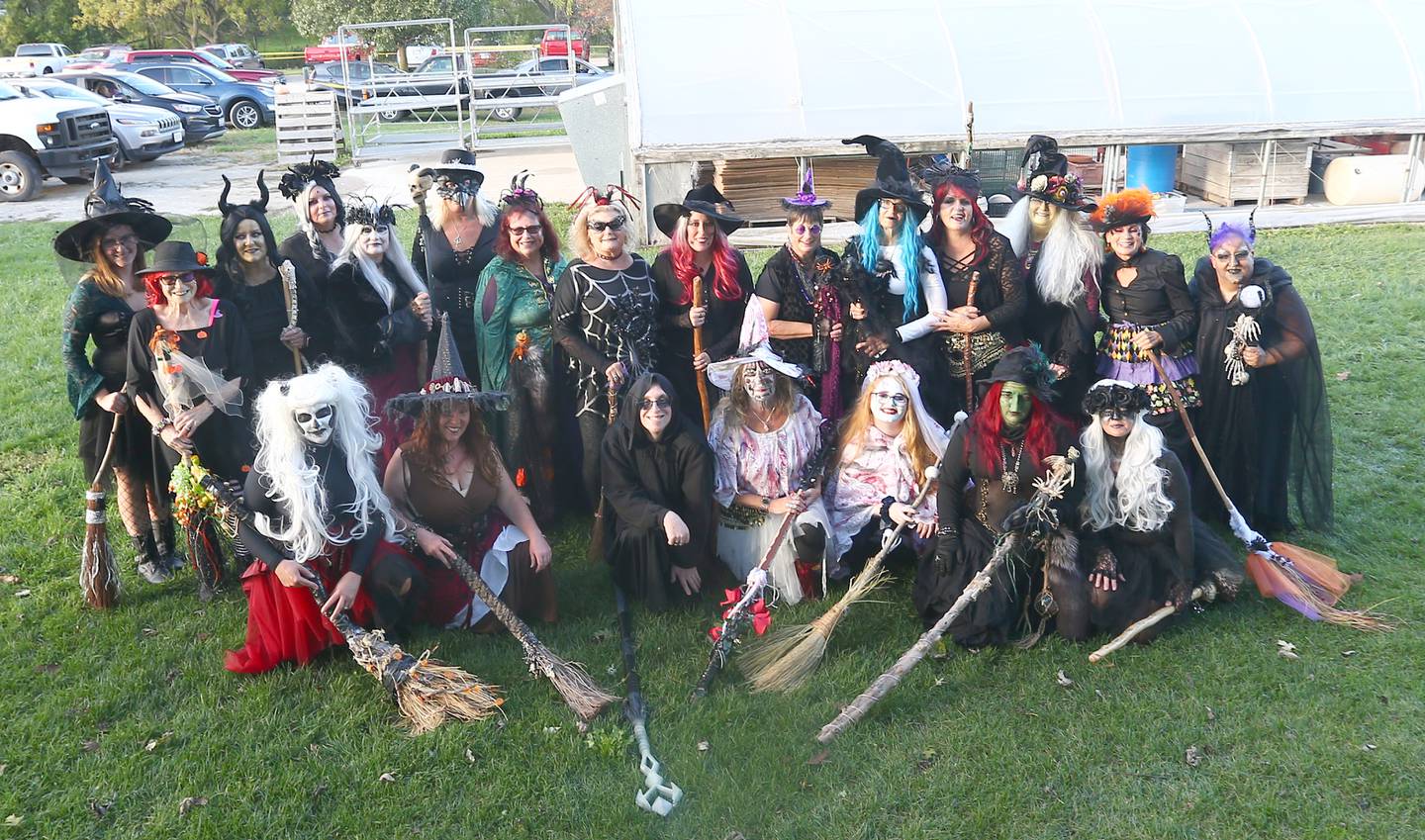 Want to see The Hocus Pocus Hags perform?
• Thursday, Oct. 21, Utica Witches Walk, 6 p.m. (tickets necessary).
• Saturday, Oct. 23, Hopkins Park in Granville, 1 p.m.
• Saturday, Oct. 23, Farm Charm in Lacon, 3 p.m.
• Saturday, Oct. 23, Three Sisters Park in Chillicothe, 7 p.m.
• Sunday, Oct. 24, Skoogs Utica, 2 p.m.
• Wednesday, Oct. 27, JFK Elementary School in Spring Valley, 6:30 p.m.
• Thursday, Oct. 28, Hollywood and Vine in Hollowayville, 7 p.m.
• Friday, Oct. 29, Witches Walk in Oglesby, 10 p.m.
• Saturday, Oct. 30, LaSalle Halloween Parade, 10:30 a.m.
• Saturday, Oct. 30, HyVee in Peru, 1 p.m.
• Saturday, Oct. 30, Peru Halloween, 2:30 p.m.
• Saturday, Oct. 30, Westclox Witches and Warlocks in Peru, 7 p.m.
• Sunday, Oct. 31, Ladd Halloween Parade, 4:15 p.m.