PRINCETON — Princeton City Council on Monday passed an ordinance allowing enforcement of the city's long existing ordinance prohibiting the raising of poultry in residential areas.
The ordinance was supported by all council members with the exception of Hector Gomez, who stood in support of allowing chickens in residential neighborhoods.
The code enforcement ordinance goes into effect Tuesday, Sept. 21. It will allow current chicken owners to keep their flocks, but prohibits any new poultry from being housed in residential areas of the city.
Beginning Tuesday, current chicken owners will have 60 days to register their birds at city hall — up to six are allowed per individual address.
There is no charge to register, but owners who are grandfathered in are subject to fencing, structure requirements and a home inspection. A full list of requirements may be obtained from city hall.
Those who own roosters, ducks or any other fowl will have 21 days, until Oct. 12, to rehome them or be subject to fines.
If any non-eligible chicken occupation is found to exist, or any other non-compliance is evident without corrective action by the homeowner, it will result in fines as follows: first offense, $200; second offense within any 12-month period, $500 and third offense, or each thereafter within any 12-month period, $750.
Three documented violations of any portion within a 12-month period will result in revocation of permit to keep chickens on the property. After revocation will result in a fine of $750 per day.
"We have had an ordinance in place for decades banning chickens," Mayor Joel Quiram said to a crowd gathered in support of allowing chickens. "All this is, is giving ordinance enforcement."
Quiram said the council had debated an idea, presented by Gary Swanson, that would allow residents who wanted backyard birds to obtain the OK from immediate neighbors, however they decided against it.
"We did consider (Gary's) idea of asking neighbors to sign off on it," he said. "But then you might have three neighbors who say yes and one who says no and you're pitting neighbor against neighbor and I'm not comfortable with that."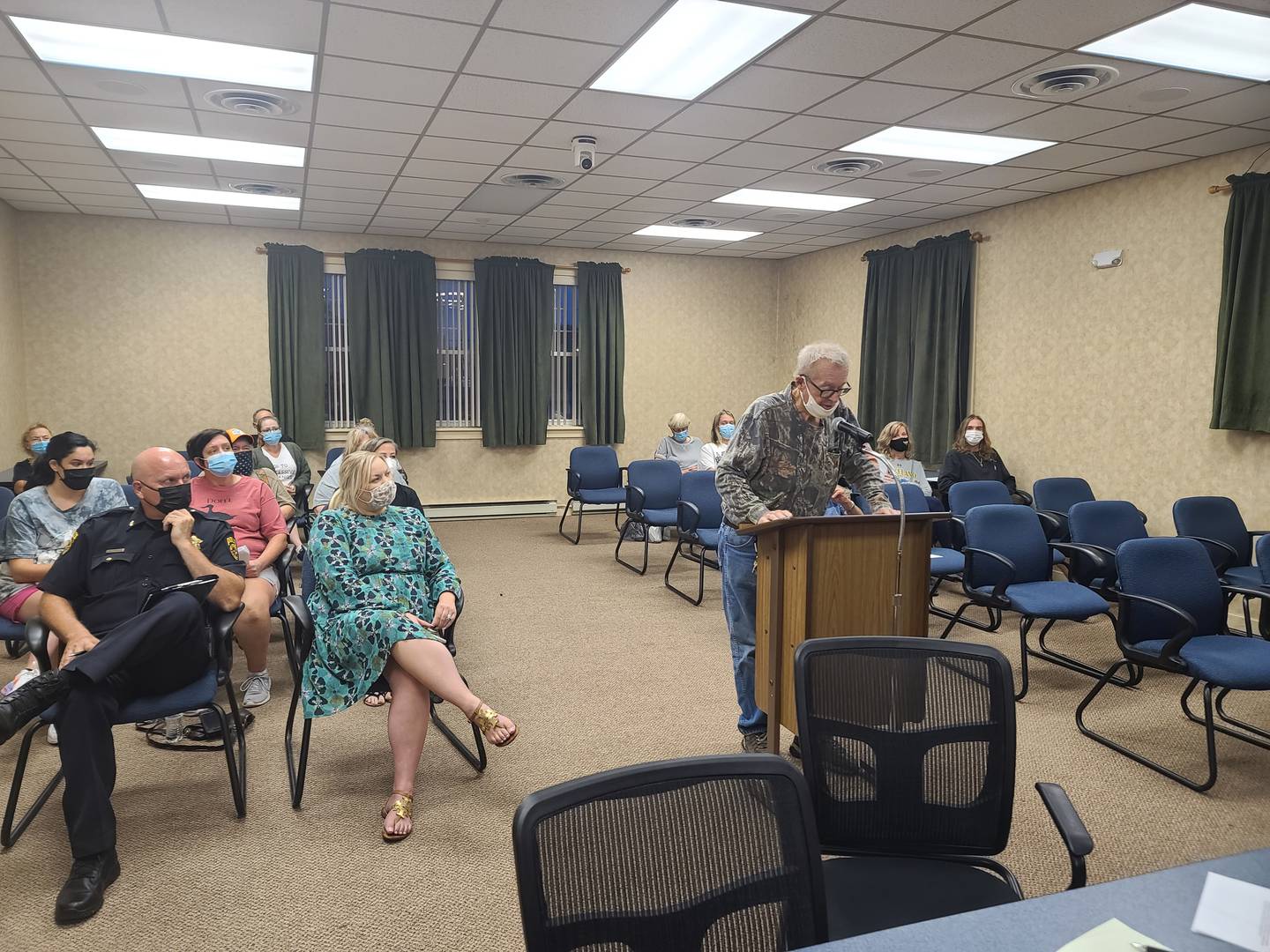 Several residents debated the legality of the ordinance, however a statement prepared by city attorney John Isaacson and relayed by Clerk Pete Nelson said the state constitution allows municipalities to regulate use of lot areas and prohibit specific use of lot areas within its confines.
Quiram said the city will enforce the code based on complaints and will not seek out violations.